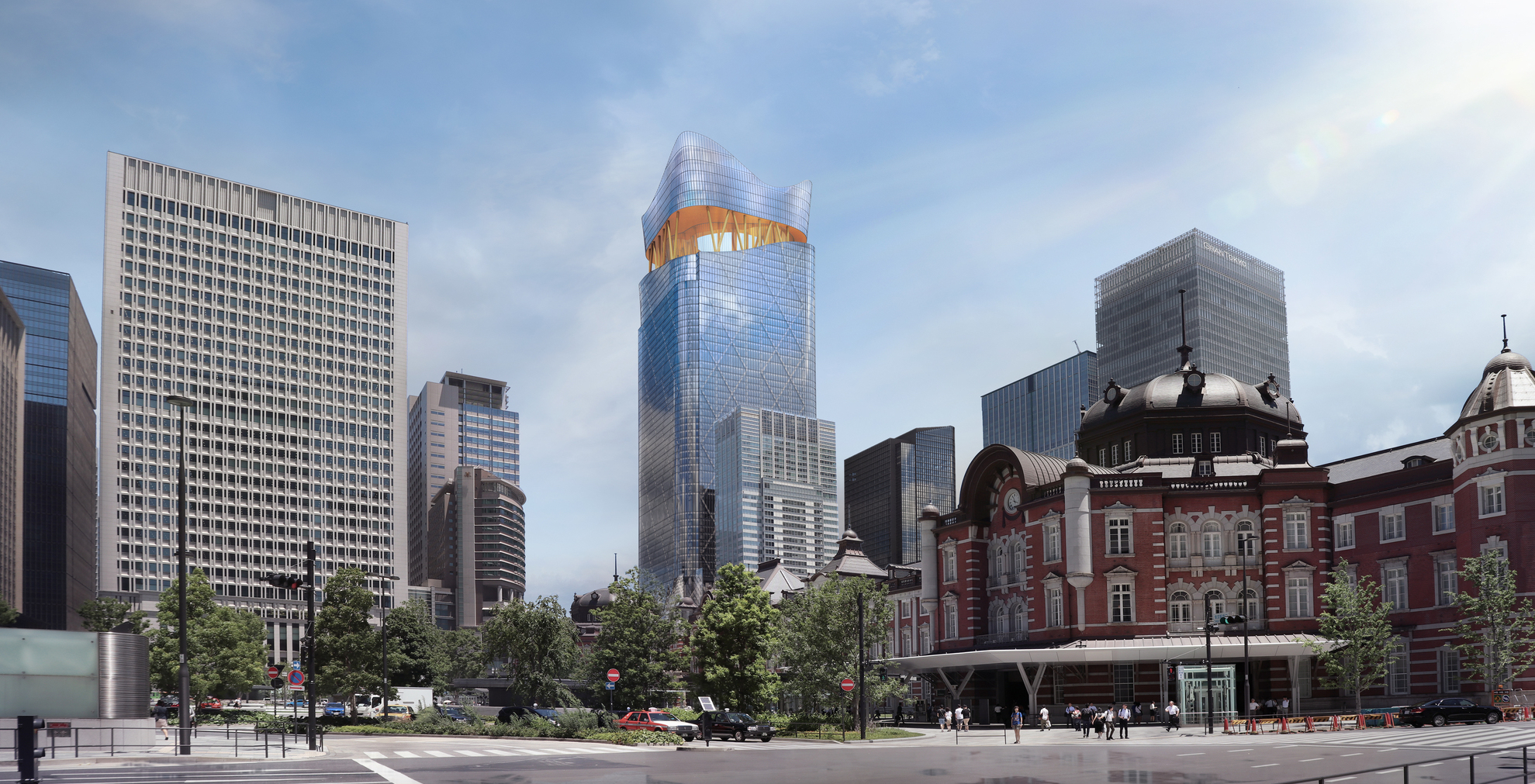 CITIES
Luxury apartments are added to plans for Japan's tallest building
JAPAN'S future tallest building will now house around 50 luxury rental apartments in a surprise move which local press has speculated is a result of the pandemic.
The enormous Torch Tower will rise 390 metres above the streets of Tokyo and feature shops, restaurants, a bathhouse, and a 2,000-seat grand hall, although its primary purpose will be to hold offices.
This is partly why the announcement of luxury apartments is such a surprise. The neighbourhood around Torch Tower is an exclusively commercial district, with almost no other residential offerings.
Pre-pandemic there was intense demand for office space in this areas of Tokyo; that demand has since dwindled.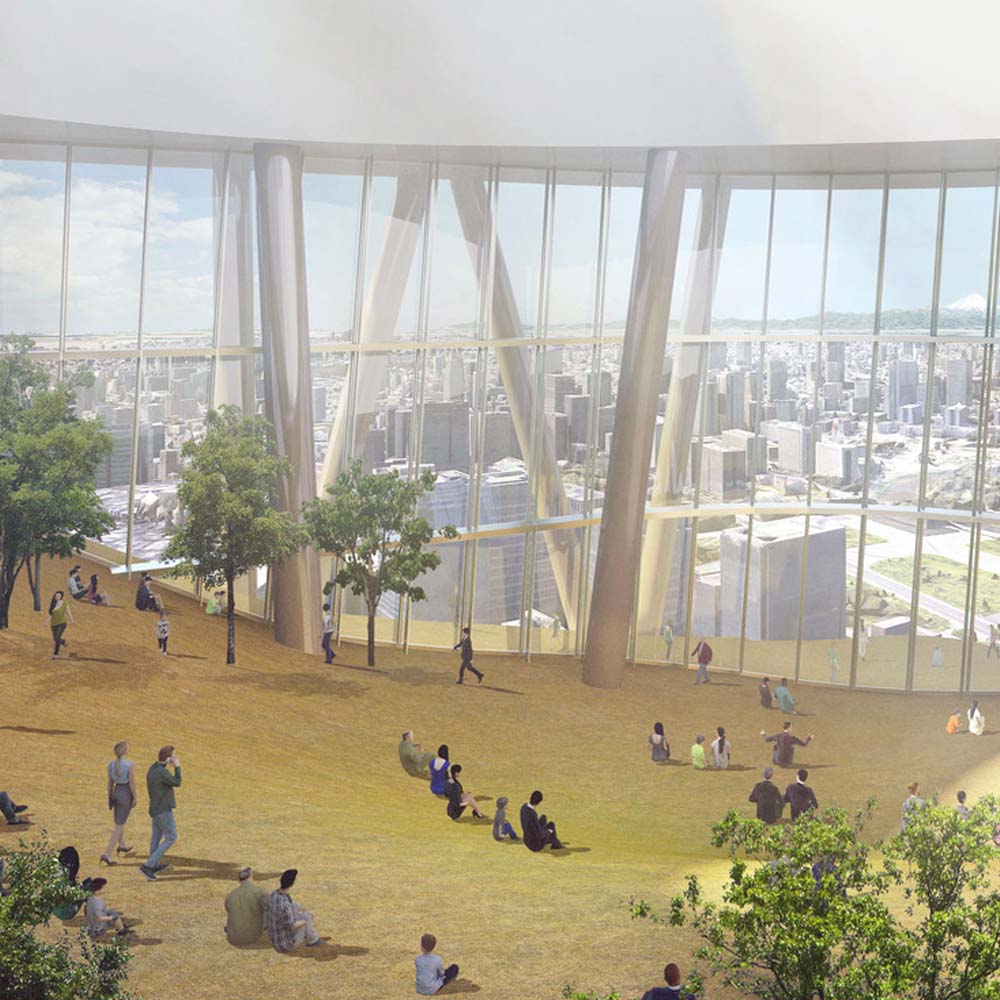 Above: The top of the tower opens up to a garden terrace. Image courtesy of Mitsubishi Estate.
The apartments will be rented at approximately US$8,650 to $43,200 per month with the largest unit occupying an area of 400 square metres.
While these prices may seem excessive, comparable units in London and New York are nearly twice as much.
The building will be built by the Mitsubishi Estate across the road from Tokyo Station.
Perhaps the most striking feature of the building is a two-kilometre outdoor walkway that will wind up the structure, giving way to open-air spaces and a garden terrace.
Above the walkway will be around 50 floors of office space, then a luxury hotel offering vistas of Tokyo Bay and Mt. Fuji.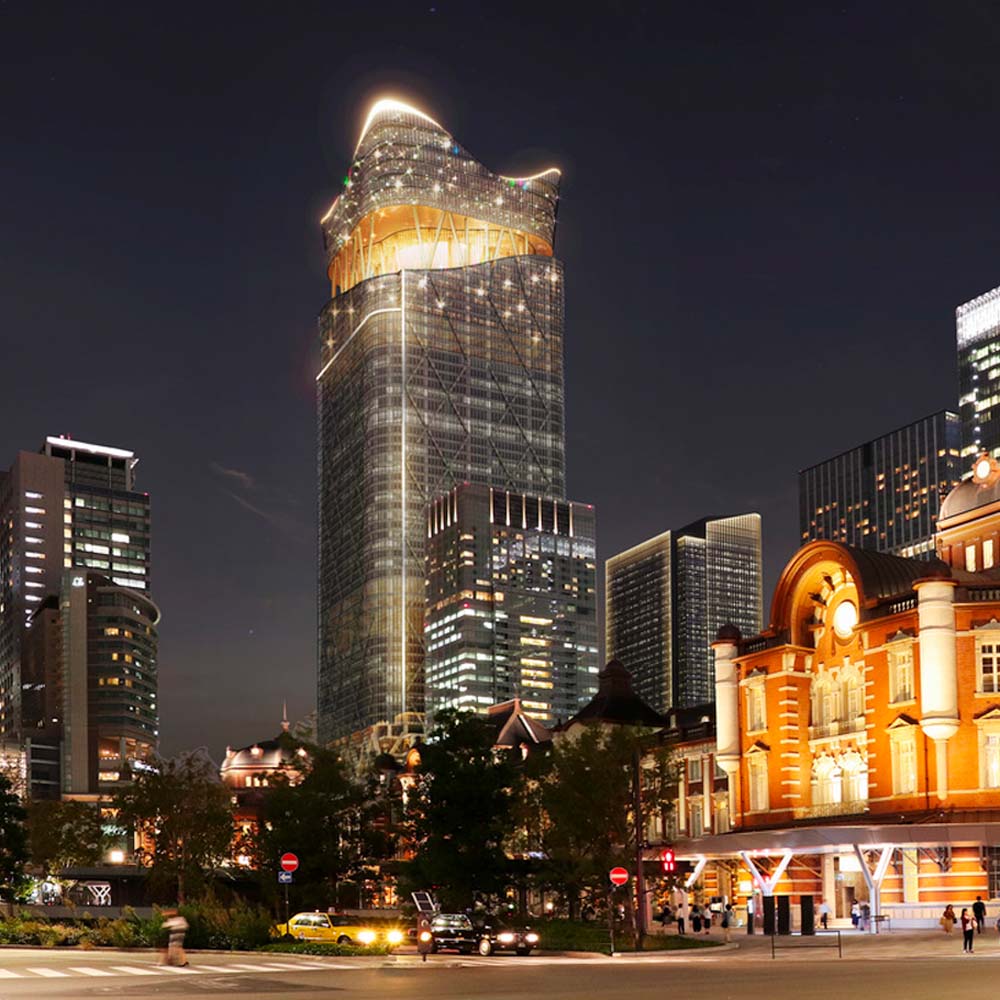 Above: Torch Tower will be the tallest building in Tokyo and the city's third supertall. Image courtesy of Mitsubishi Estate.
The tower was first announced in 2016 and initial plans had the building at a slightly smaller height.
Mitsubishi Estate came up with an agreement to put an adjoining expressway underground and create a pedestrian network around Tokyo Station.
The developer was then allowed to increase the floorspace of the tower by 11 percent.
The building's design takes inspiration from a torch and its summit will light up at night, mimicking a flame.
Construction is due to start in 2023 with a completion date of 2027.

Comments
---