Cities
China's Skyscraper Boom is Officially Over
Youtube Views

1,981,896

VIDEO VIEWS
Video hosted by Fred Mills.
HAIKOU is the capital of China's Hainan province. It's home to more than two million people, but it's not even in the country's top 50 by population.
Yet despite being a small city by China's standards it's still full of tall buildings, including skyscrapers — all of which have been built since 2000.
But that's all about to change. The recent ban on the construction of super-tall buildings across China has been significantly expanded, and now, even smaller skyscrapers in places like this will be forbidden.
Oh, and there's been a tightening of restrictions in China's bigger cities too. So, what's caused the nation with more skyscrapers than anyone else to make such a dramatic u–turn?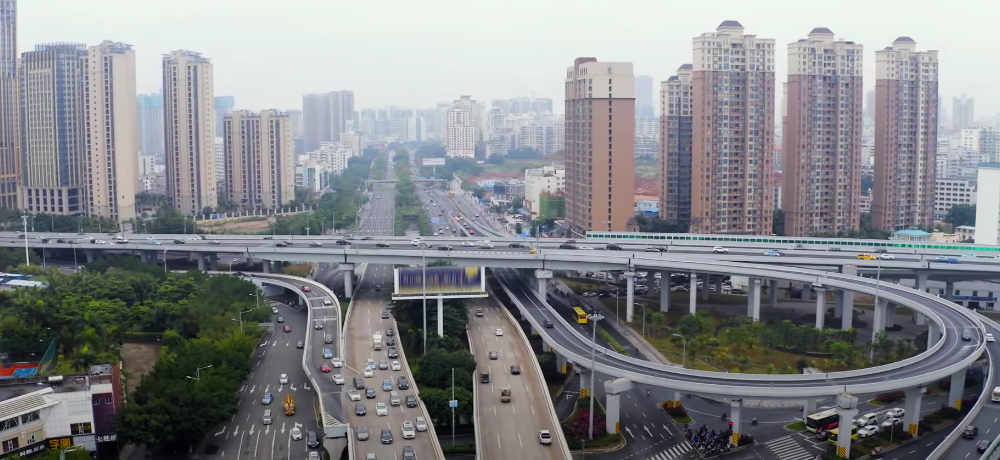 Above: Despite being home to millions, Haikou is way down the list of China's largest cities.
You might remember our video from July 2020 responding to a pretty extraordinary bit of news coming out of China.
The country's Ministry of Housing and Urban-Rural Development had just banned the construction of buildings over 500 metres in height and placed heavy restrictions on those planning to go over 250 metres.
It also put a stop to the "copycat" architecture craze, which saw large and slightly weird replicas of landmarks from around the world pop up in several cities.
Despite some analysts predicting its skyscraper obsession would calm down at some point, the fact that China would contribute no further to the list of the world's tallest buildings, which it dominates, came as a shock to many.
And yet, it's another government announcement made in October 2021 that sees these measures become even stricter where things get really interesting.
Because now, cities with populations under three million won't be able to build skyscrapers at all. Going taller than 150-metres — the height at which a building officially becomes a skyscraper — will no longer be allowed.
If that wasn't all, larger cities will be limited to 250 metres — less than half the height of China's tallest buildings.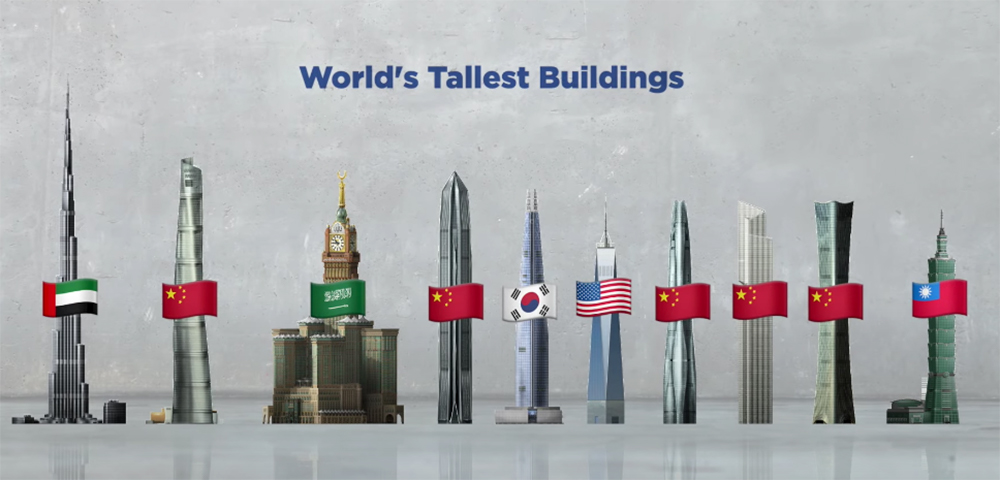 Above: China is now home to several buildings over 500-metres in height. Image courtesy of SkyscaperPage.
Now, special exemptions may still be given if a small city really needs a new skyscraper, but they absolutely, definitely cannot go above 250-metres.
Likewise, a bigger city could go higher than that if it has a convincing case, but if it wants to go over 500-metres then forget it. No more Shanghai Towers or Ping An Finance Centers — and that's final.
There are even new rules to follow past the 100-metre mark. To go higher than that a building will need to meet certain seismic performance and fire safety requirements.
The question, then, is why? Wasn't China getting by just fine before? Didn't its skyscraper boom help it achieve those remarkable rates of development that it's enjoyed since the 1980s?
Well, not everyone was that stunned by these new measures; in fact, some experts kinda saw it coming.
"I'm not surprised at all that those new rules came in because in the past few years, China's government has clearly started to pay more attention to the building quality and also the characteristics of Chinese cities," says Dr Fei Chen, a Senior Lecturer at the University of Liverpool's School of Architecture, specialising in urban design and public space.
"In the past more than three decades, the urbanisation speed in China was astonishing and really rapid. And in that process, a lot of buildings were built by speed and not high quality and high standard. So China's government has noticed this problem."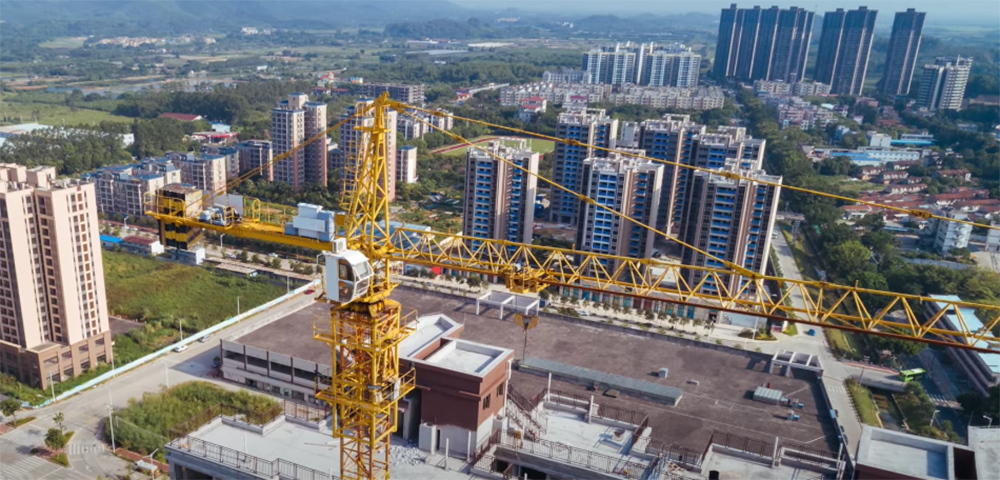 Above: China has experienced an astonishing rate of development over the past few decades.
Those concerns about quality have only grown — not helped by incidents like the one in May 2021, where footage of a skyscraper in Shenzhen shaking uncontrollably went viral.
Officials are also keen to prevent more so-called vanity projects, where buildings are constructed to make a statement more than to meet an actual need.
Those buildings occasionally result in more floor space than could ever realistically be filled and designs that arguably give little consideration to the surrounding area.
There's the really extreme cases too. Some cities are now stuck with half-built skyscrapers caused by major problems during their construction, like Goldin Finance 117 — a story we've told before on this channel.
Then there are the environmental reasons — like the high wind pressures and urban heat island effect that many skyscrapers create around them — as well as the added strain they can place on a city's transport system.
"Another concern is also a social concern as well, because all those buildings are mostly out of context because Chinese cities still have a long history of development and most of them still have a lot of historical buildings. And most of them are low-rise," explains Chen.
Focusing more on small cities, which haven't been through the same massive development yet, ensures they don't also become packed with tall buildings which simply aren't needed.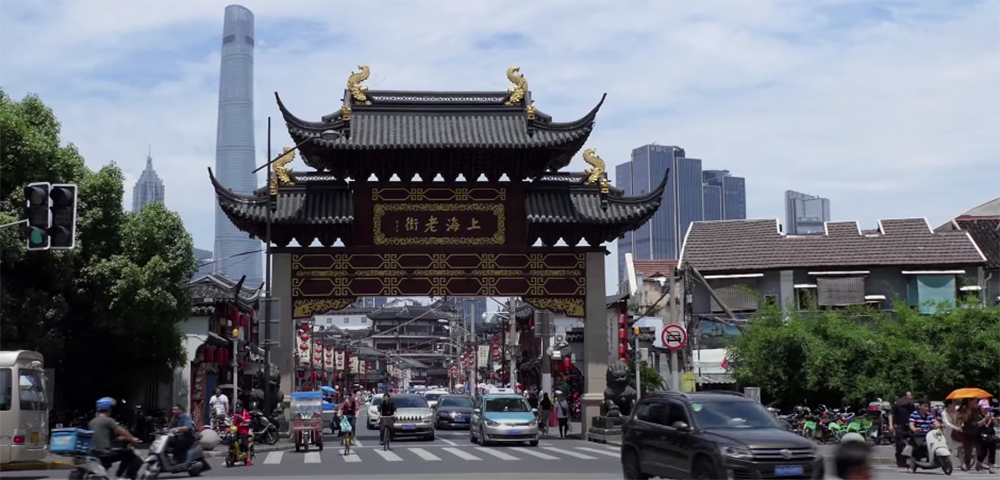 Above: Even China's most developed cities are still home to historic buildings.
But while the new rules make it clear what you mustn't do, there's not a lot of detail on what you should do instead.
Dr Chen believes this is because Chinese cities differ greatly between different regions, which would make it difficult to take a 'one size fits all' approach.
"The thing about China is that it's a big country and the development levels are so different from city to city, and their historical remains are so different," she says. "So it's really hard being a central government-issued document to say what you should do."
Instead, local authorities, planners and architects are encouraged to decide that for themselves, ensuring what they come up with works within the current setting — rather than going for extreme height, wacky designs or both.
It all seems to make sense, but why is this happening now — and does the timing have anything to do with another situation in China that caught the world's attention in 2021?
We're talking about the ongoing real estate crisis, which has seen developers like Evergrande struggle to pay off massive debts, sell off their housing stock and access new financing.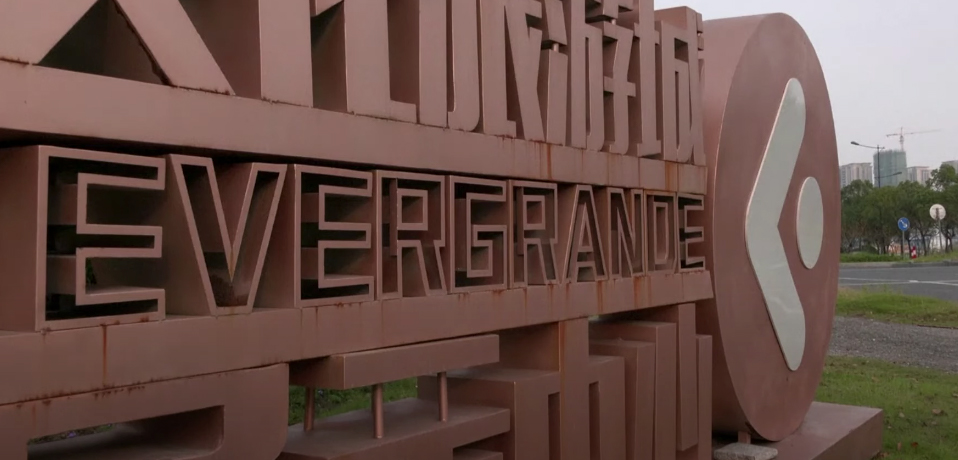 Above: The plight of Evergrande, one of China's biggest real estate developers, began making global headlines in 2021.
"It has a lot to do with the economic changes in this current situation," Chen reports. "In the past few years they have started to encourage the circular economy within the country because they don't see high international trading as a sustainable way in the future.
"There's a lot of a ghost towns where they've built residential buildings but with nobody buying, especially in the inland cities."
The new rules can't change what's already happened, but they could help prevent further struggles like this from happening again in the future, although it's a complex issue that height restrictions can't solve alone.
Overall, the response has been mostly favourable. The fact we'll never see another Chinese megatall might make some a bit sad but it's probably the right decision, and smaller cities will need to find other ways to put themselves on the map.
China's insatiable growth is seemingly now maturing into a new phase — one where the architectural and economic integrity of its cities matters more than ever before.
Video narrated by Fred Mills. Additional footage and images courtesy of ABC News, Al Jazeera, Goldin Properties Holdings Ltd., llee_wu/CC BY-ND 2.0, SkyscraperPage, The Guardian and UncleTV.
We welcome you sharing our content to inspire others, but please be nice and play by our rules.
Comments
---