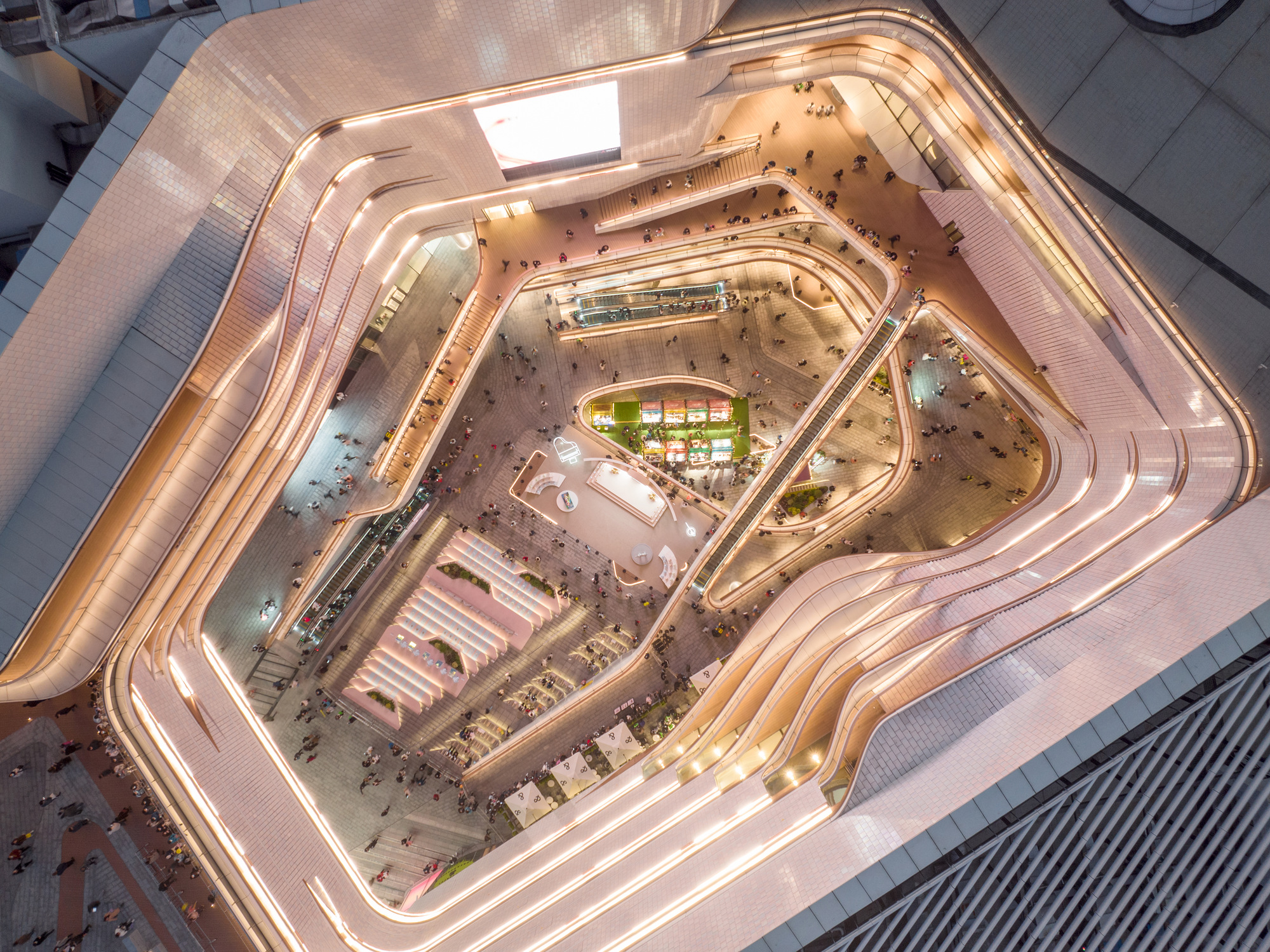 CITIES
This pearl-inspired shopping centre has just opened in Shanghai
THE SHANGHAI Jiuguang Center has now opened, becoming the largest retail complex in North Shanghai and an architectural anchor for this bustling area of China's most populous city.
Designed by UNStudio in collaboration with Nihon Sekkei, the complex's design takes inspiration from a pearl set within a shell.
"[The building] reflects a symbiotic relationship between commercial aspirations and architectural interventions," the studio explains in a press release.
Nihon Sekkei designed the outer shell of the building with a tessellated exterior facade, while UNStudio designed the interior, which features a sunken central courtyard intended to represent a pearl.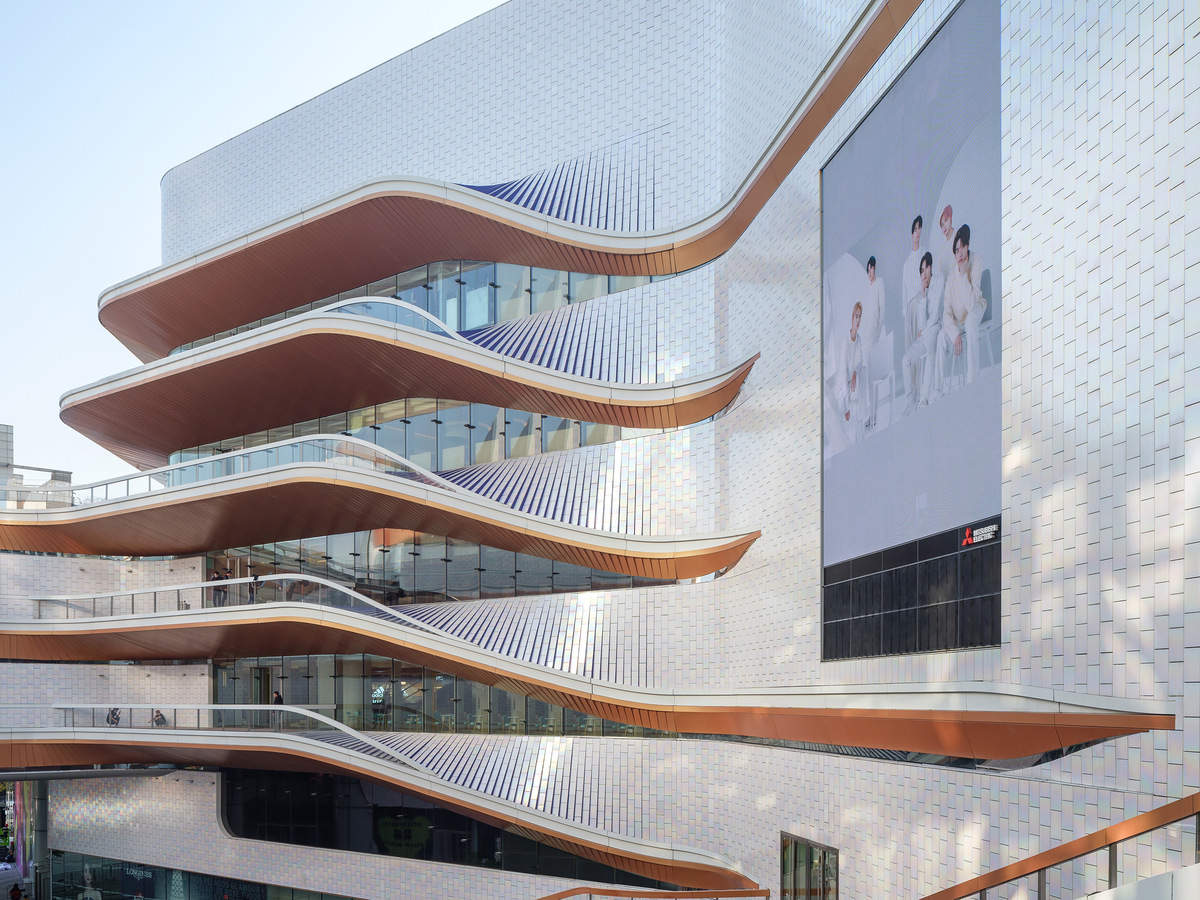 Above: The exterior of the building is intended to represent a shell. Image courtesy of UNStudio.
The courtyard has three distinct internal voids on its perimeter to help visitors orientate themselves: an "Oasis", a "Catwalk" and a "Playground". These voids are then connected via a series of staircases.
The Playground employs a bright and colourful scheme to reflect the business of the city, while the Oasis has warmer tones with elements of brass so as to reconnect visitors to nature.
The catwalk contrasts this with darker glossy materials that are intended to represent the night.
A number of balconies then protrude into the space, blurring the lines between interior and exterior. They are clad in pearlescent ceramic tiles which shimmer depending on the time of the day.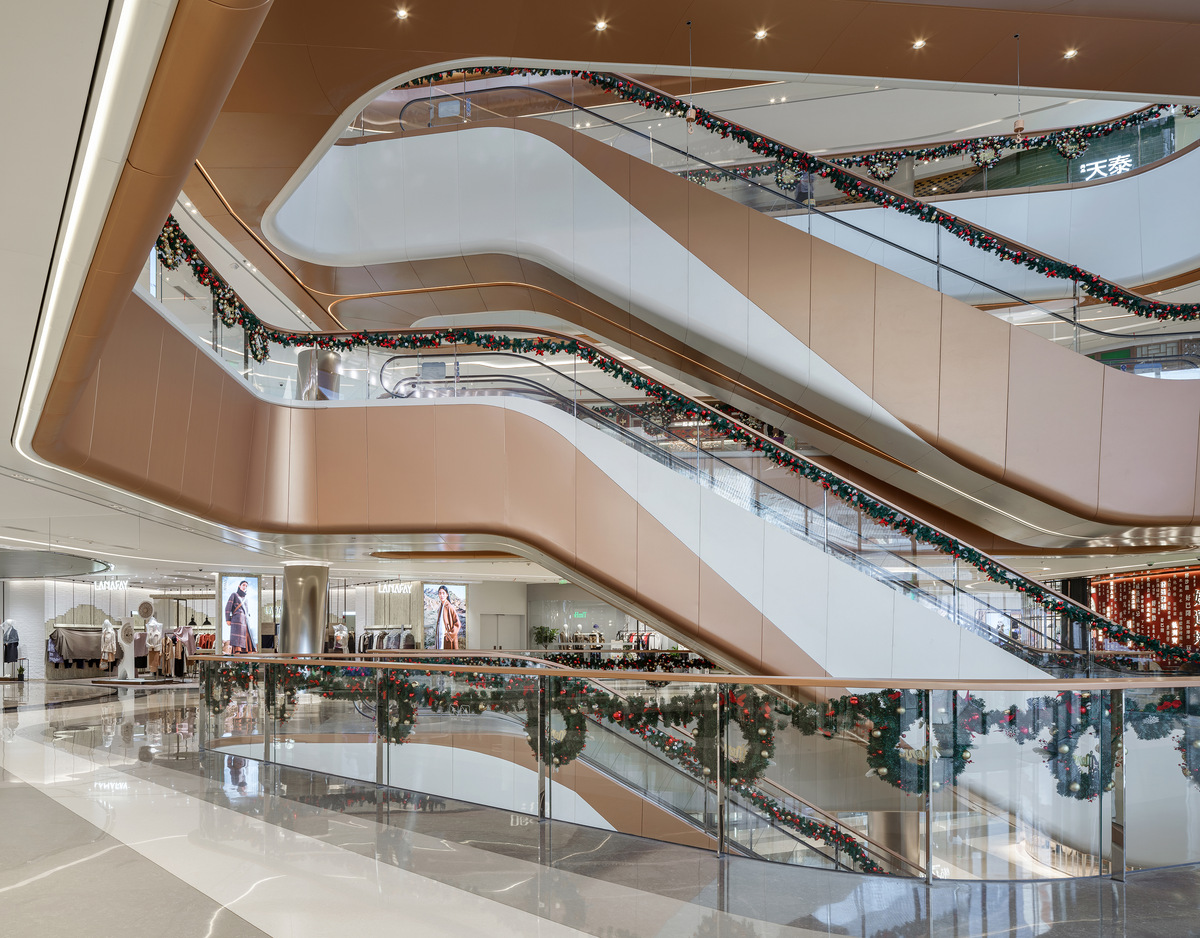 Above and Below: The shopping centre is now the largest in North Shanghai. Image courtesy of UNStudio.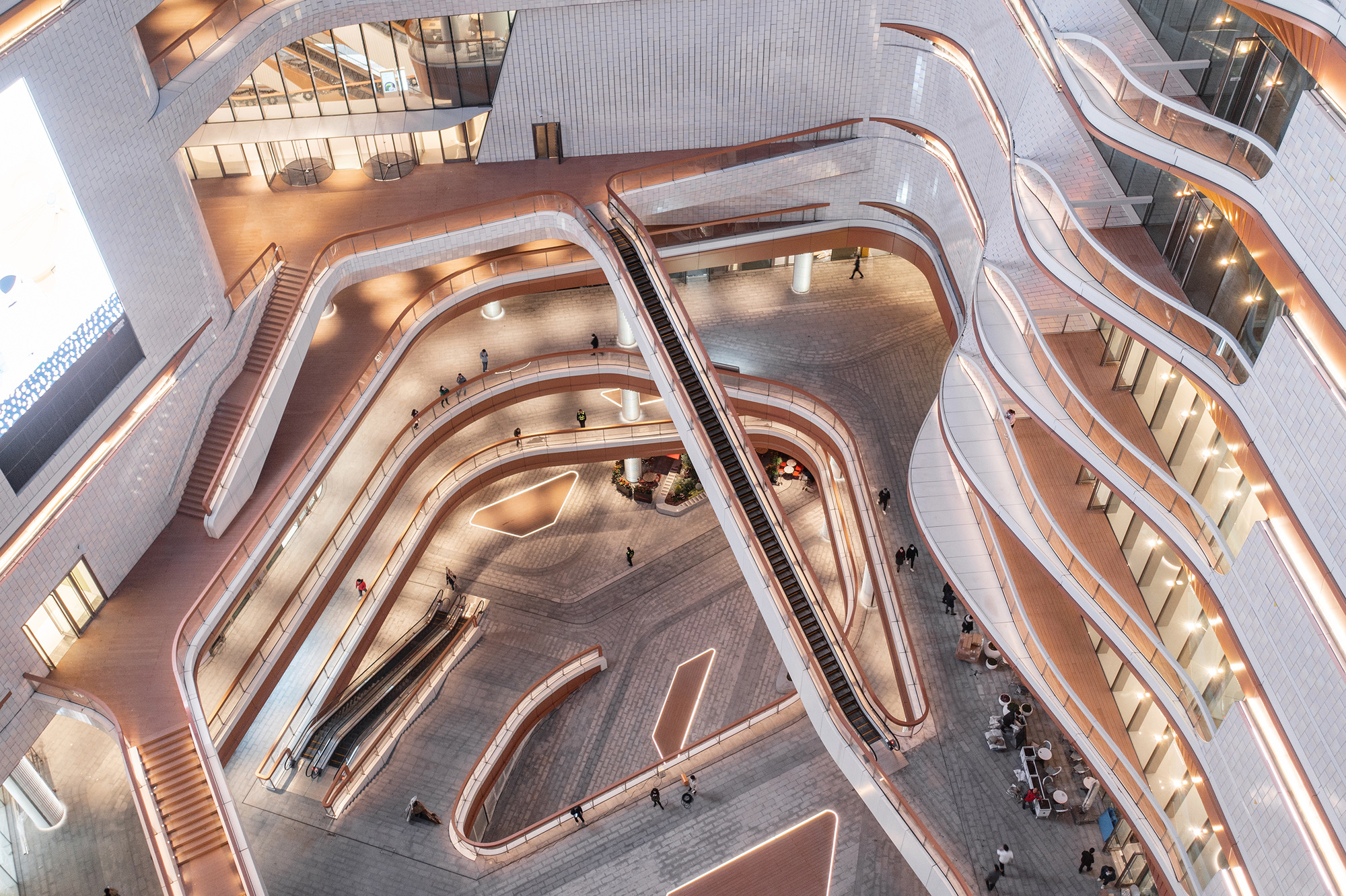 The courtyard also has a sunken area with integrated seating, planting and lighting which will serve as an event space and a destination for locals.
"Shopping malls are the public spaces of Chinese cities," explains UNStudio founder Ben van Berkel.
"These retail complexes are not simply places to shop, they are all-in-one destinations for outings and social gatherings.
"They are also places where culture and commerce merge and where architecture can express this expansive condition."
UNStudio are behind a number of recent high profile projects across the globe, including Australia's next tallest building: the STH BNK by Beulah tower in Melbourne.
Comments
---