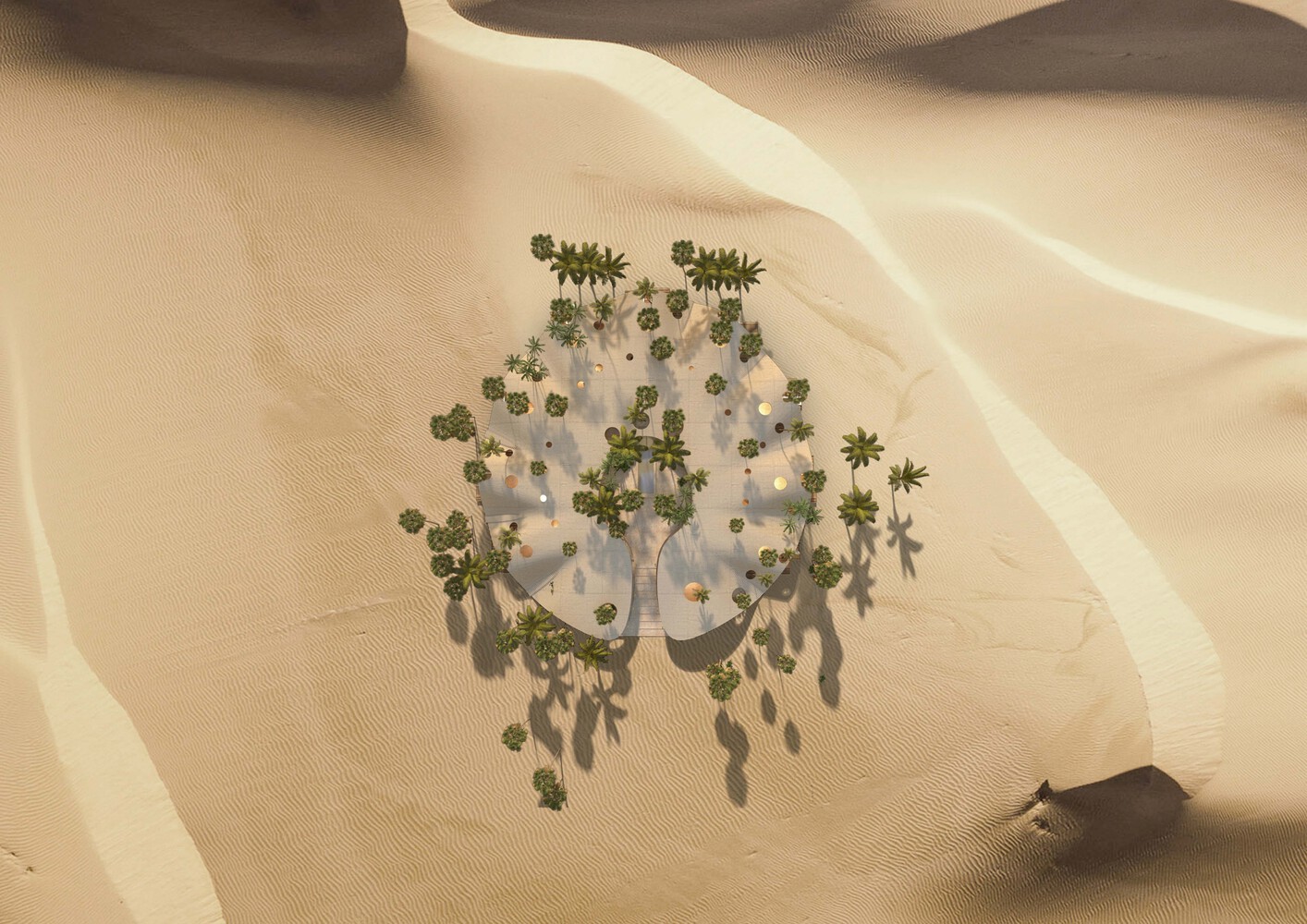 CITIES
This oasis-like hotel will be built in the Kuwait desert
JASPER Architects has won an international competition with "Dunas", an oasis-like resort in the middle of the Kuwait desert.
The immersive hotel experience will feature a curved roof mimicking the surrounding dunes and allow visitors to observe the natural environment.
Made to camouflage against the desert with its use of colours, textures, wood and rammed earth, the structure will span some 19,000 square meters.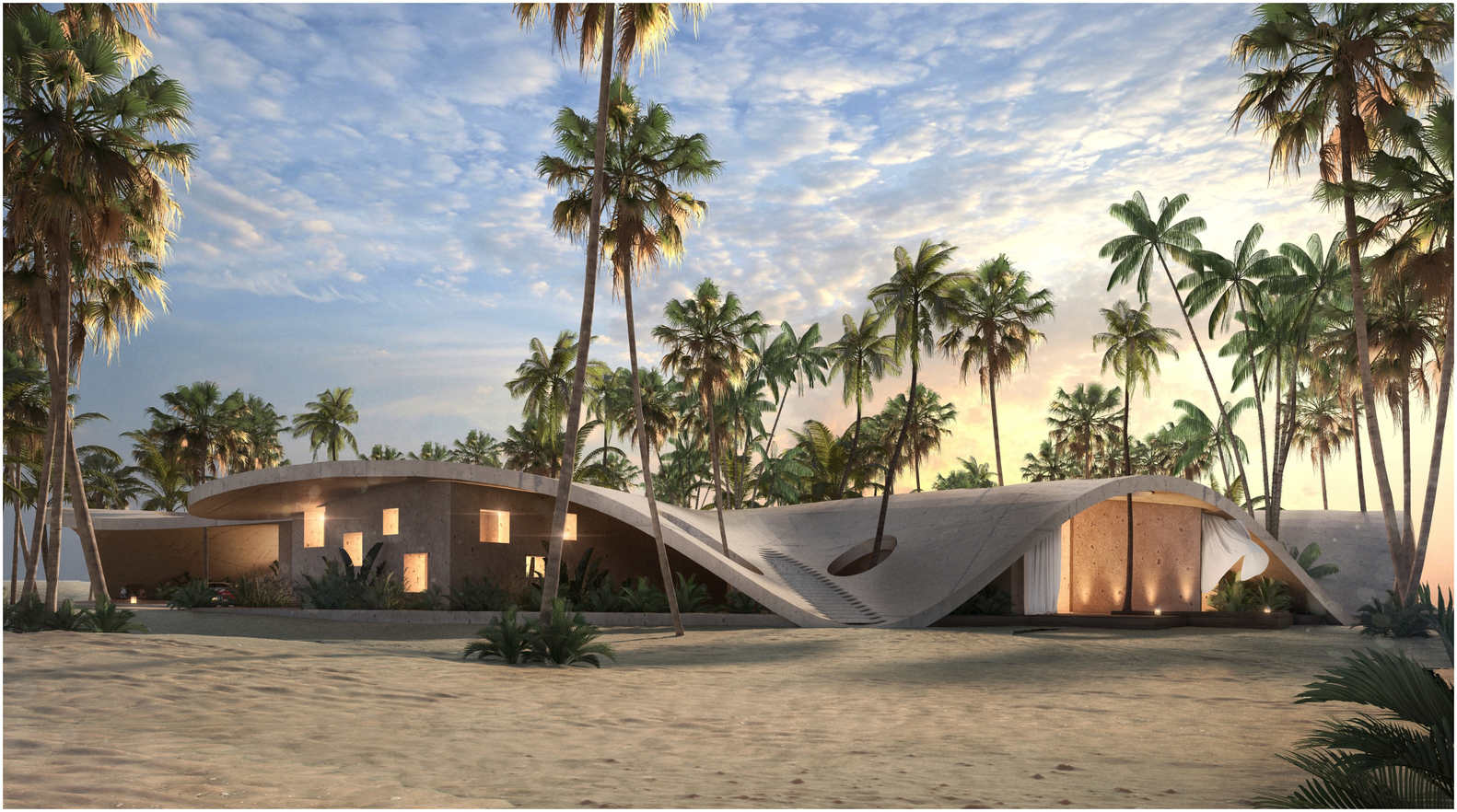 Above: The resort's structure is made to mimic the shape of dunes. Image courtesy of Jasper Architects.
Inside will be ​​luxurious suites with spa salons, private pools and common living areas.
Looking up, the sky will be framed by giant perforated concrete sheets.
The design will be made up of pigmented shotcrete paired with pigmented readymade concrete elements while the interiors will be made of natural materials.
In the centre of the structure will be gathering spaces for public functions, while the opening of one roof makes room for a swimming pool.
Each suite has its own direct connection to the landscape, with interior design elements reflecting the desert.
Jasper Architects used their previous experience of designing resorts in South and North America to develop this concept.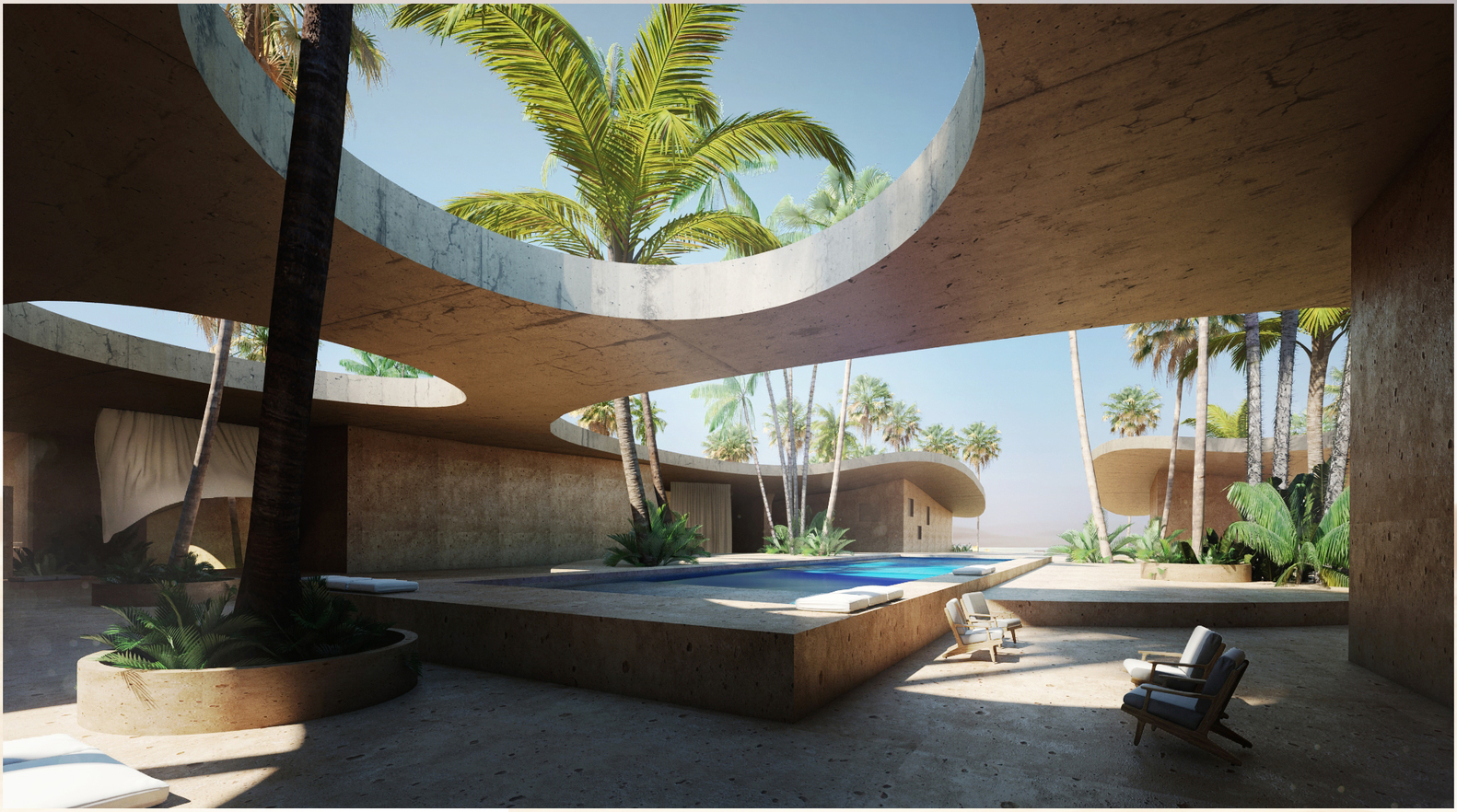 Above: Large holes in the ceiling create dramatic skylights. Image courtesy of Jasper Architects.
The studio is a relatively young one and has offices in Buenos Aires and Berlin.
Some of their recent work includes the proposal for a twisting tower in Quito, Ecuador and UP! Berlin, a former shopping mall that was converted into an office.
Kuwait has seen a number of recent high-profile projects announced, including a 240-metre Octagonal skyscraper from Kohn Pedersen Fox Associates (KPF).
KPF used the irregular shape of the tower's site to build a tapering octagonal skyscraper that uniquely blends geometry and sculpture.
At the base of the building the facade flares upward like a tent, providing a protective (and somewhat dramatic) canopy for the entranceway.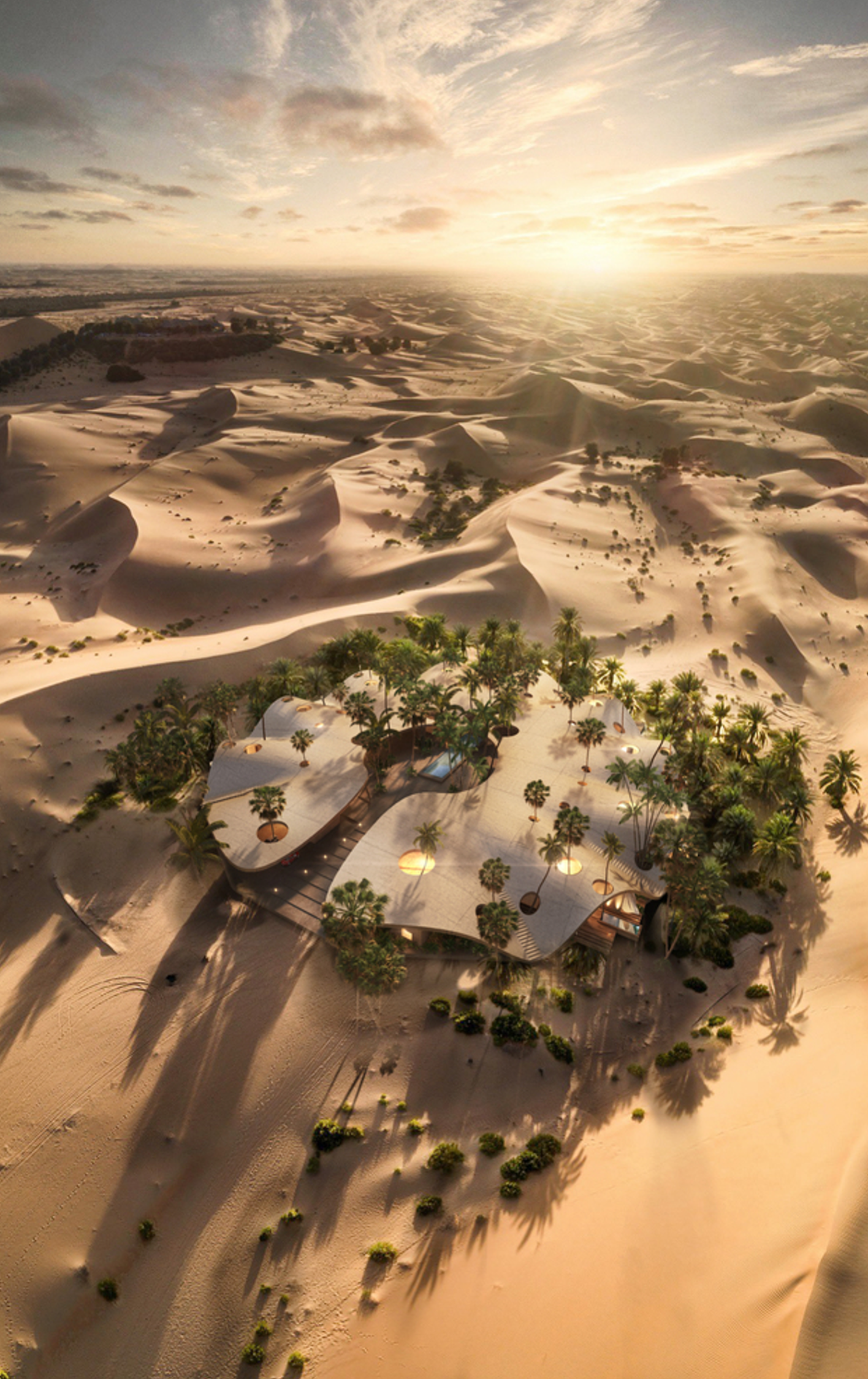 Comments
---