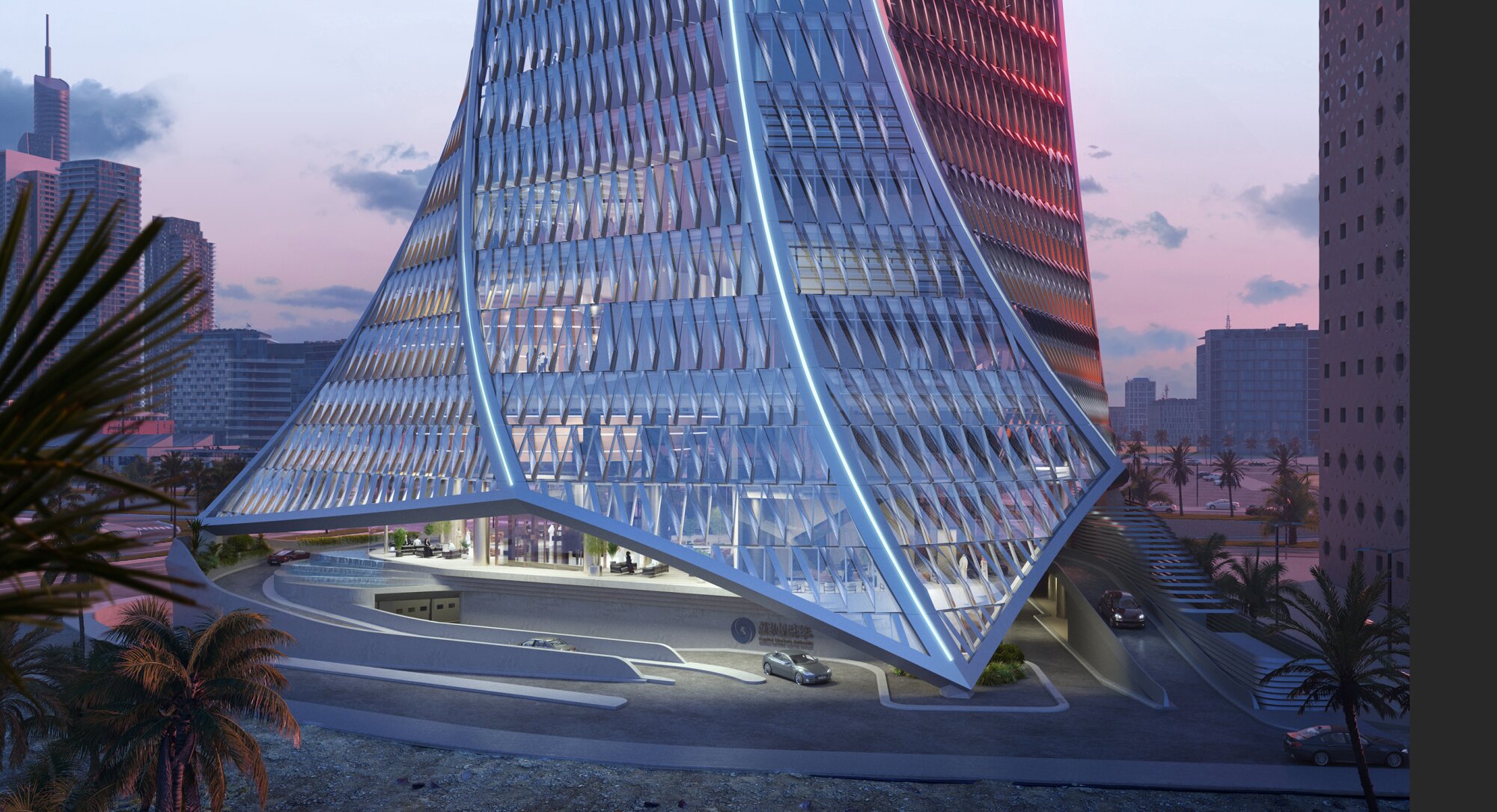 CITIES
Construction begins on twisting octagonal skyscraper in Kuwait
WORK has begun on the twisting CMA Headquarters in Kuwait.
The 240-metre, 46-storey building comes from KEO and architectural practice Kohn Pedersen Fox Associates (KPF) which won an international design competition for the project.
KPF used the irregular shape of the tower's site to build a tapering octagonal skyscraper that uniquely blends geometry and sculpture.
At the base of the building the facade flares upward like a tent, providing a protective (and somewhat dramatic) canopy for the entranceway.
The canopy also rises up at other key points around the building's base to allow for separate VIP entrances as well as access for vehicles and pedestrians.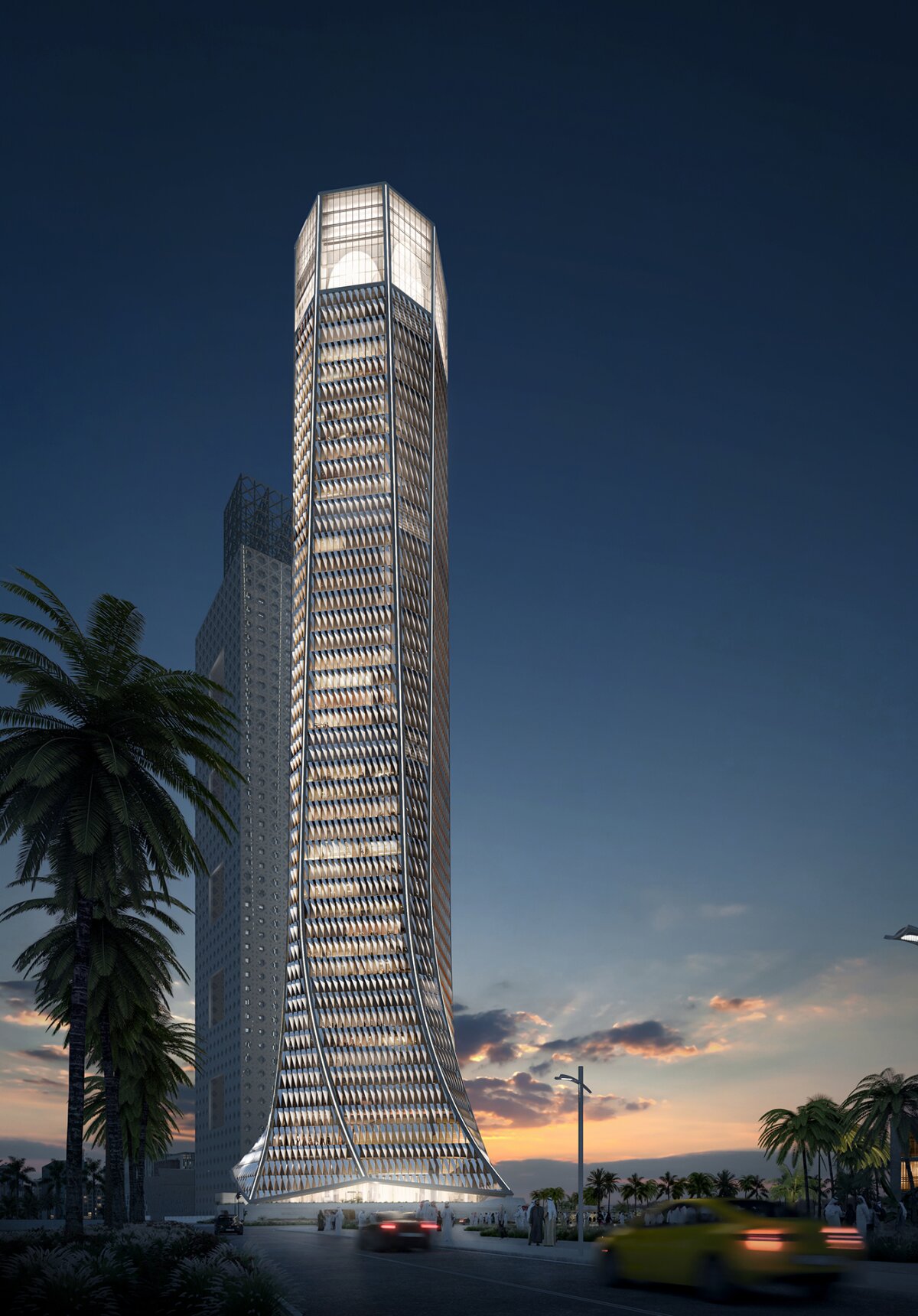 Above: CMA Headquarters' twisting design is based on the irregular shape of the building's site. Image courtesy of KPF.
The building's lobby and main auditorium is mirrored at the tower's pinnacle, which also features a VIP hall, meeting hall, and diwaniya - a type of Middle Eastern reception place, an important feature for Arabian cultures.
The skyscraper has enough office space for 1,000 employees and includes automated parking, cafes, prayer rooms and more.
Office floors can also be easily rearranged to add private rooms or meeting rooms as needed, or to encourage social interaction.
Several of the floors on the north of the building are more directly connected, allowing for greater interaction between departments.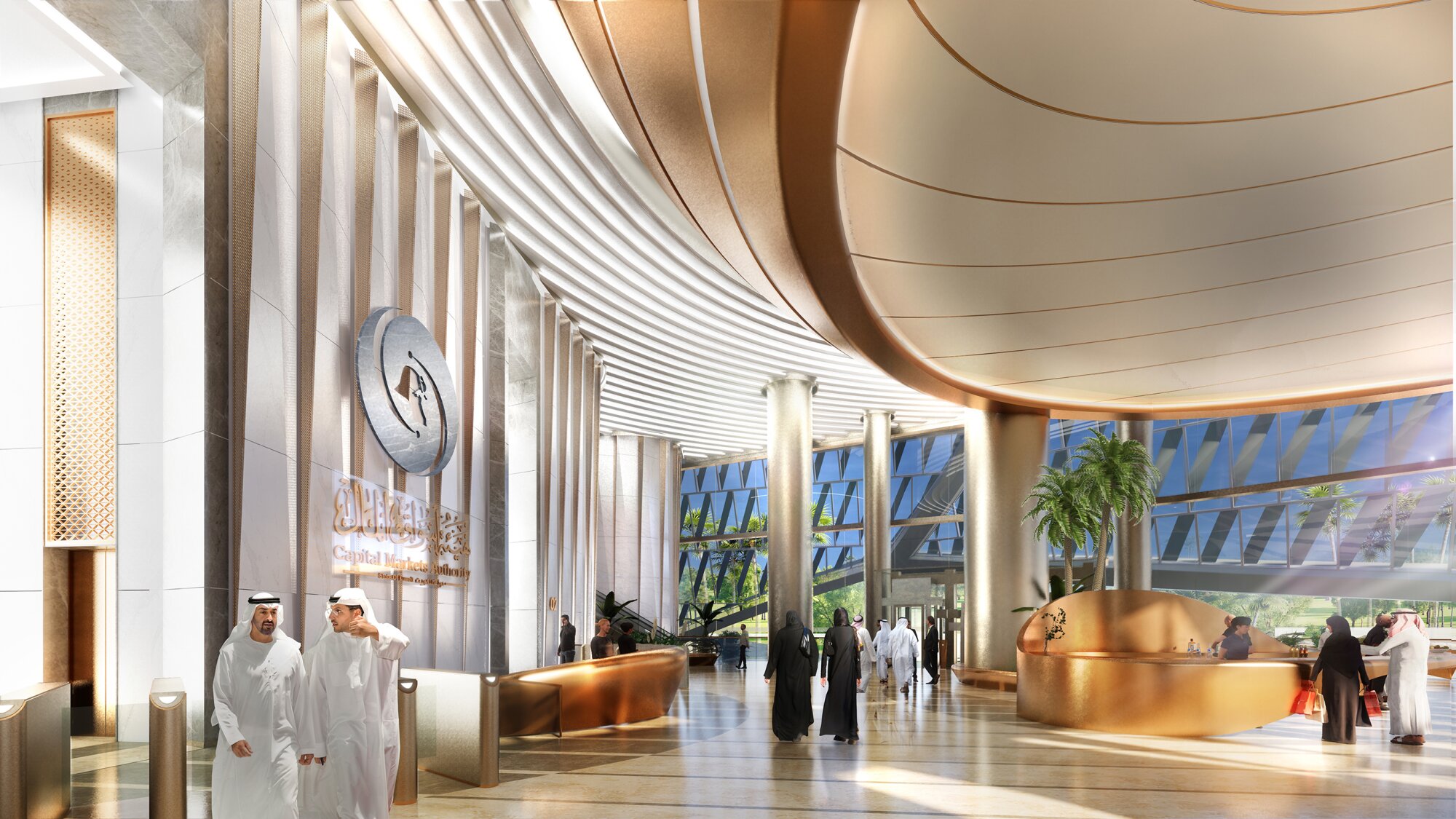 Above and Below: The building's main lobby is mirrored in the top floors of the skyscraper. Images courtesy of KPF.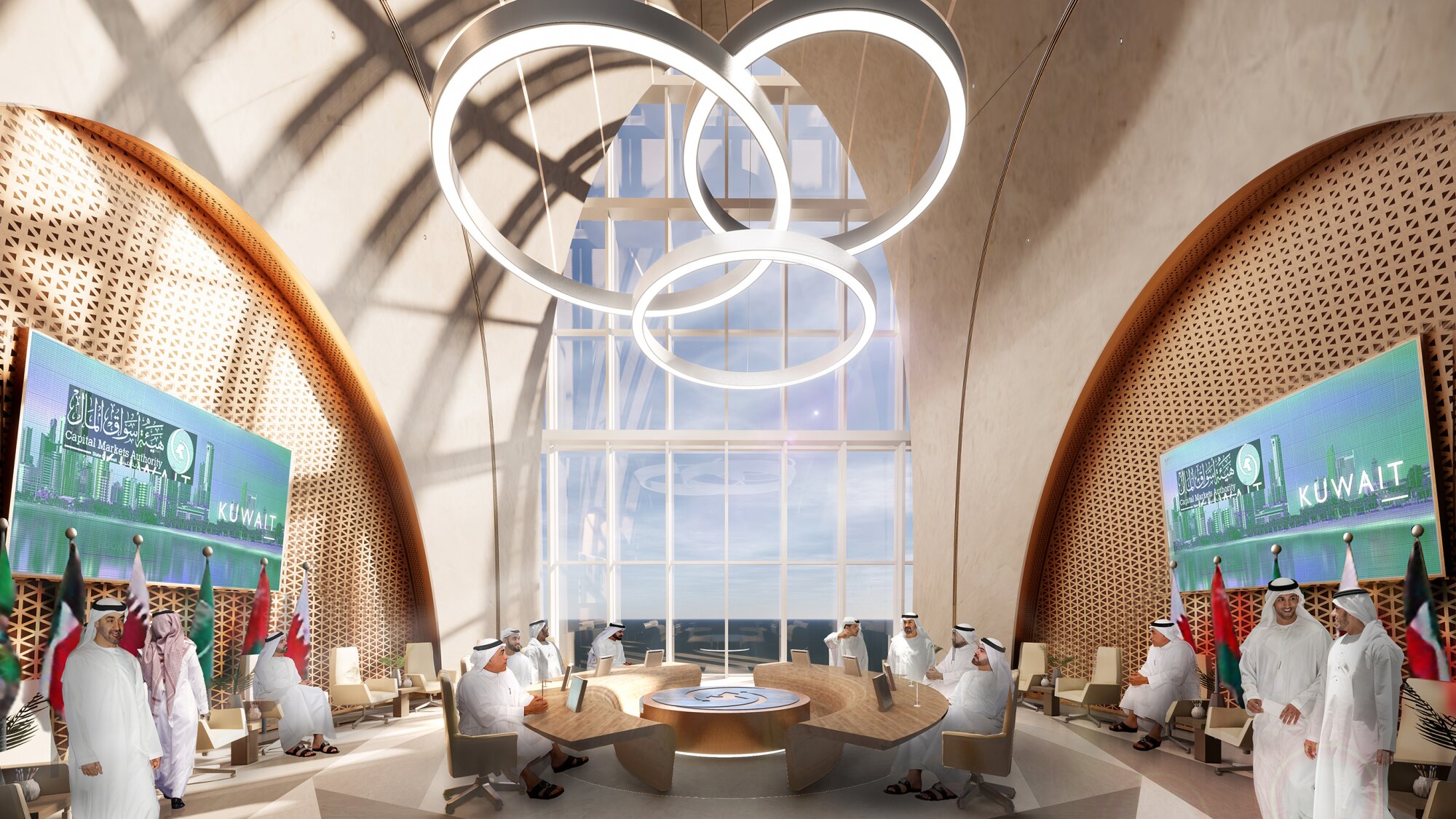 "The sculptural form of the CMA Headquarters will create a new landmark for Kuwait City," said KPF Principal Mustafa Chehabeddine in a press release.
"We used environmental modelling to create a façade that reflects the Capital Markets Authority's commitment to collaboration, transparency and innovation, whilst also ensuring a comfortable workplace for the building's users and high levels of energy efficiency."
The tower's facade - made of a series of three-dimensional fins - is not only geometrically pleasing but designed to minimise solar gain and sand accumulation.
In accordance with passive design principles, the south side of the tower offers the most protection from the sun, while the north is more transparent, with views towards the harbour and sea.
This sustainable engineering helps the building achieve an LEED v4.0 Silver Certification.
KPF is a leading architectural practice behind some of the world's tallest buildings including the CITIC Tower in Beijing and the China Resources Tower in Shenzhen.
Header image courtesy of KPF.
Comments
---