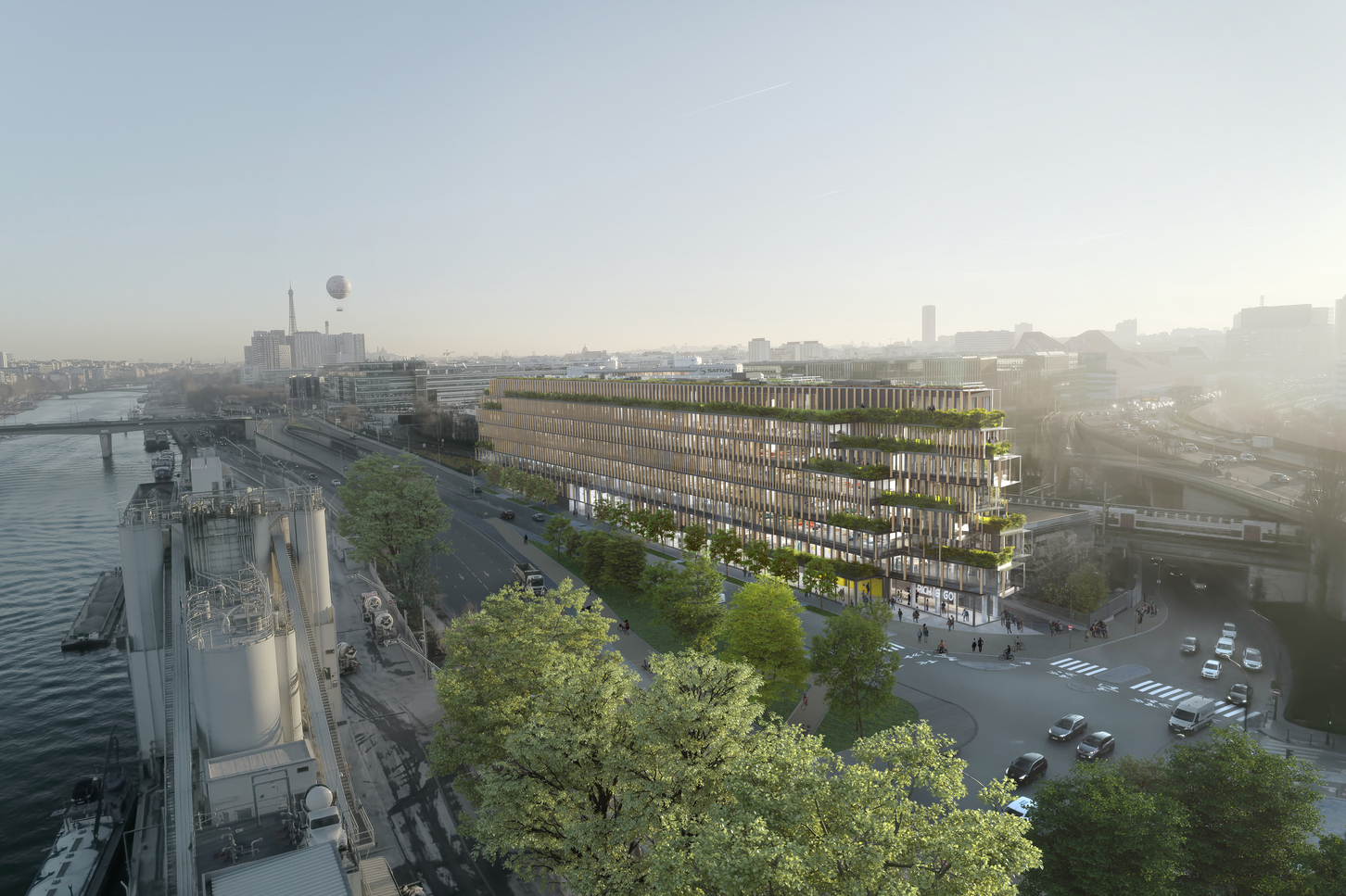 CITIES
This abandoned site in Paris is set to become a groundscraper
SET to be constructed on an abandoned site in Paris, this extended horizontal office building is part of the ongoing urban renewal of the Issy-les-Moulineaux neighbourhood.
Designed by Kengo Kuma, the building will sit in the centre of three traffic routes and consist of "a dense network of tree-lined terraces and hanging gardens."
Called the EDA Building, which stands for "Expérience d'Avant-Garde" while also meaning "branch" in Japanese, the project's facade and form is intended to resemble branches.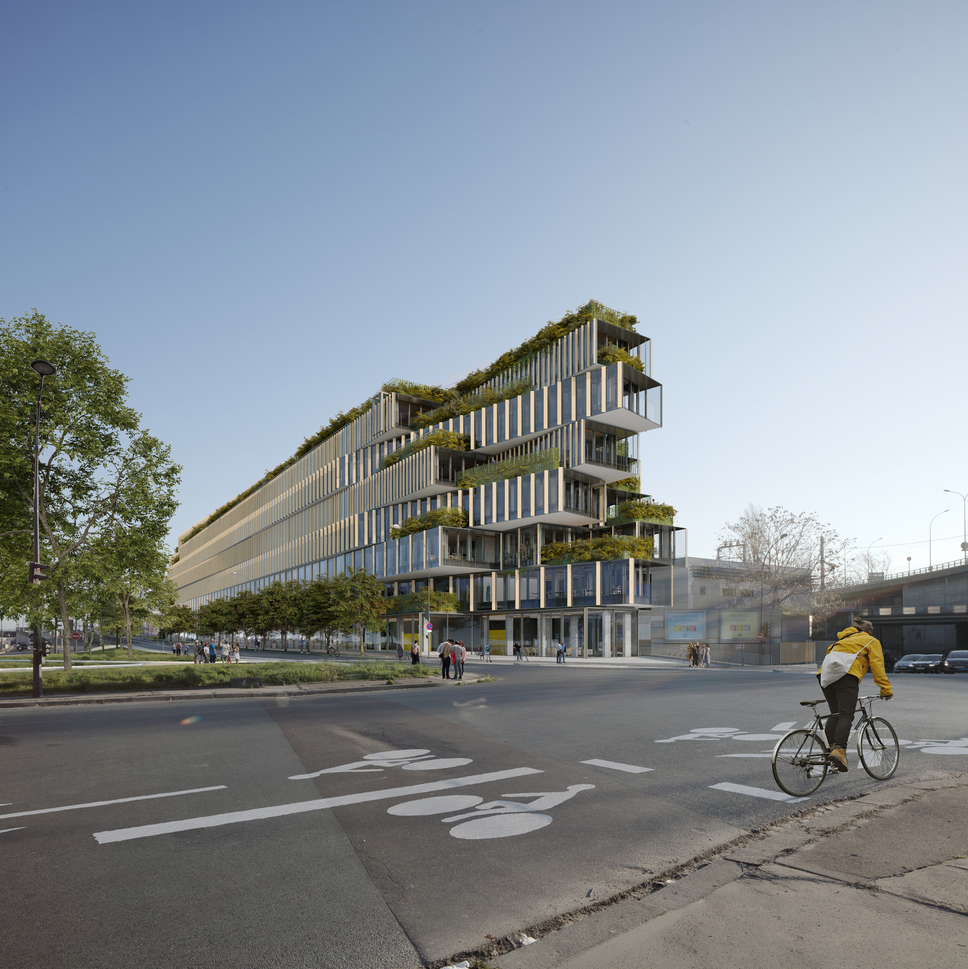 Above: The EDA Building takes inspiration from organic forms. Image courtesy of Kengo Kuma.
The building is also made from 70% raw materials while its double-skin facade provides a protective filter against noise pollution.
Spread across seven above-ground floors and five underground levels, the building will be mainly made-up of commercial space.
The ground floor will consist of services and public functions, while the upper floors will contain flexible work spaces.
The EDA Building is indicative of a wider "greening" trend happening across the French city.
The city's iconic Champs-Élysées is set to be transformed into an urban garden.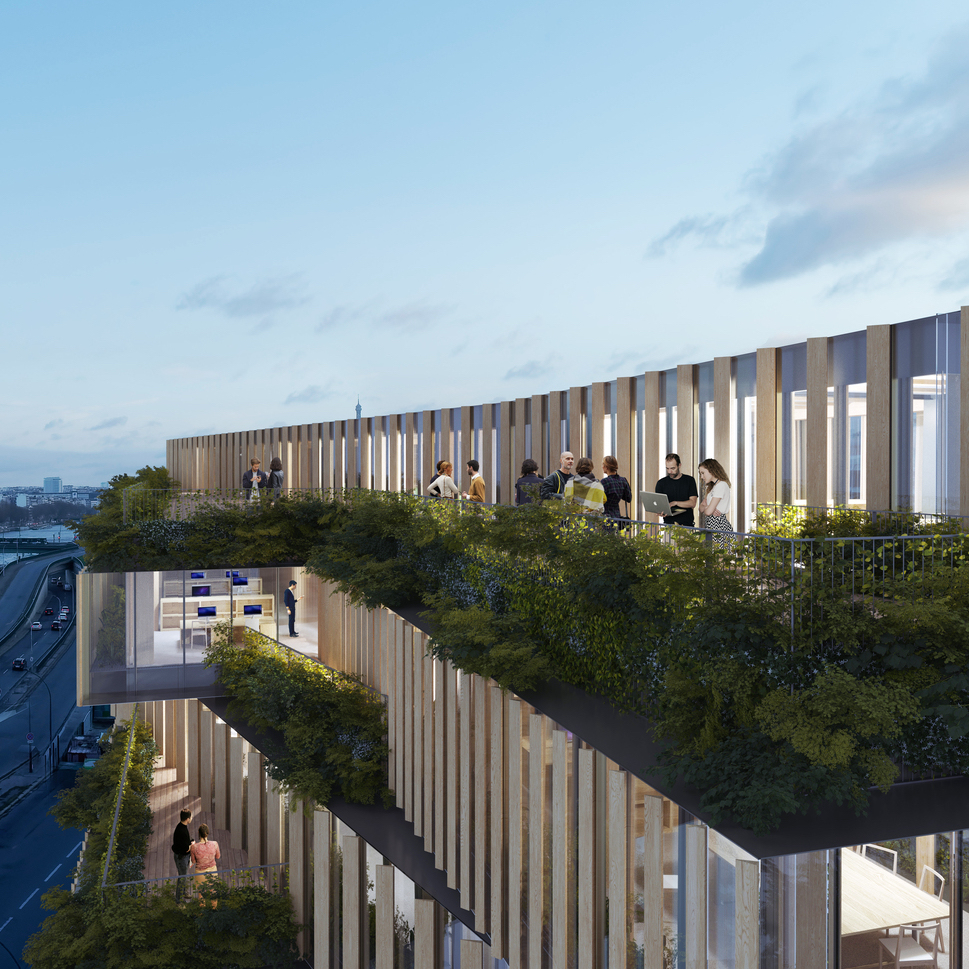 Above: The EDA Building is part of a wider greening and revitalisation of Paris ahead of the 2024 Olympics. Image courtesy of Kengo Kuma.
Paris Mayor Anne Hidalgo hopes to bring the famous road back to its people by removing its outer lanes, widening pedestrian areas, planting more trees and creating dedicated cycle lanes.
The massive overhaul is part of a £225M project to regenerate Paris' streets and make the city greener and more people-friendly.
Throughout Paris, 140,000 on-street car parking bays will be removed and replaced with vegetable allotments, food composting, playgrounds, bicycle lock-ups and more trees.
City-wide lockdowns have shifted the perspective of many Parisians and there is now a newfound emphasis on public transport, green spaces, parks and community.
Paris is also getting ready for the 2024 Olympic Games, using the event to revitalise neighbourhoods and invest in infrastructure.
Comments
---