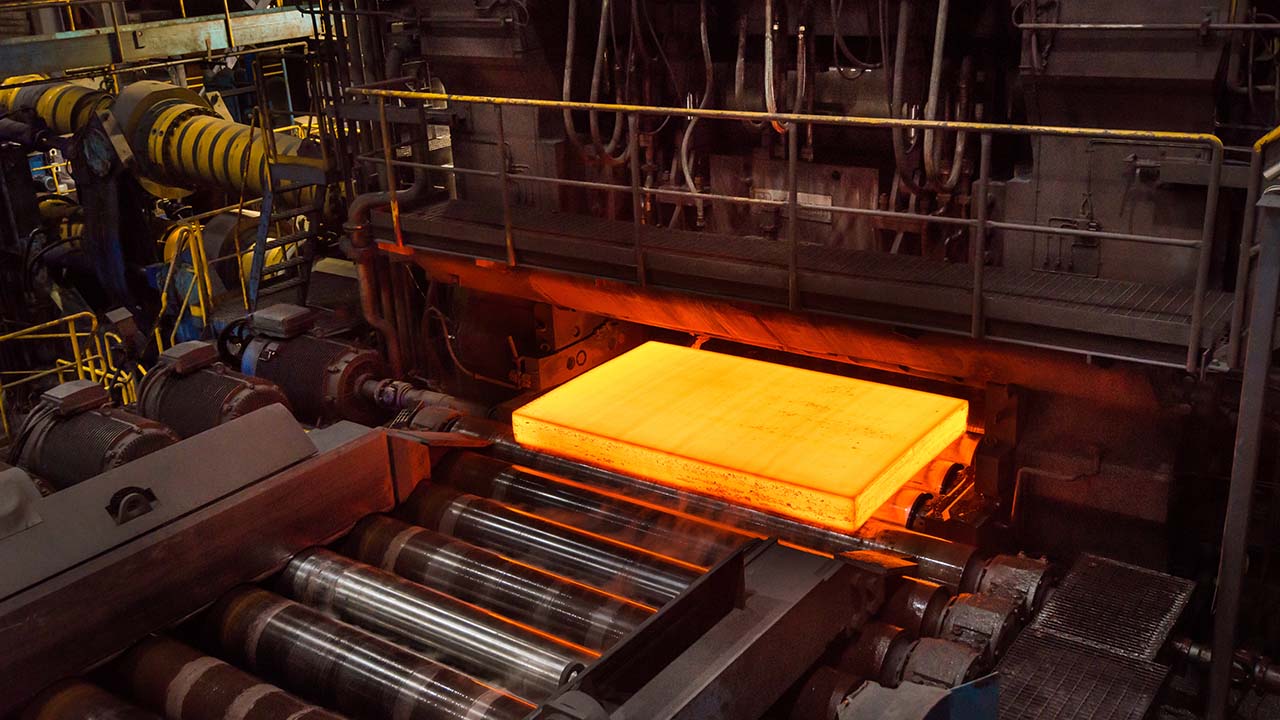 TECH
This fossil-free steel could revolutionize construction
This article contains paid promotion for SSAB.
STEEL is the backbone of the construction industry. It's used in everything from skyscrapers and stadiums, to our airports and railways.
But there's a problem.
The steel industry contributes to seven percent of the world's CO2-emissions, and the industry needs to change fast.
Swedish steelmaking company SSAB has figured out how to make the material while producing virtually no emissions – with only water as a byproduct.
Yes, fossil-free steel is officially a thing, and it's about to change the way we build our world.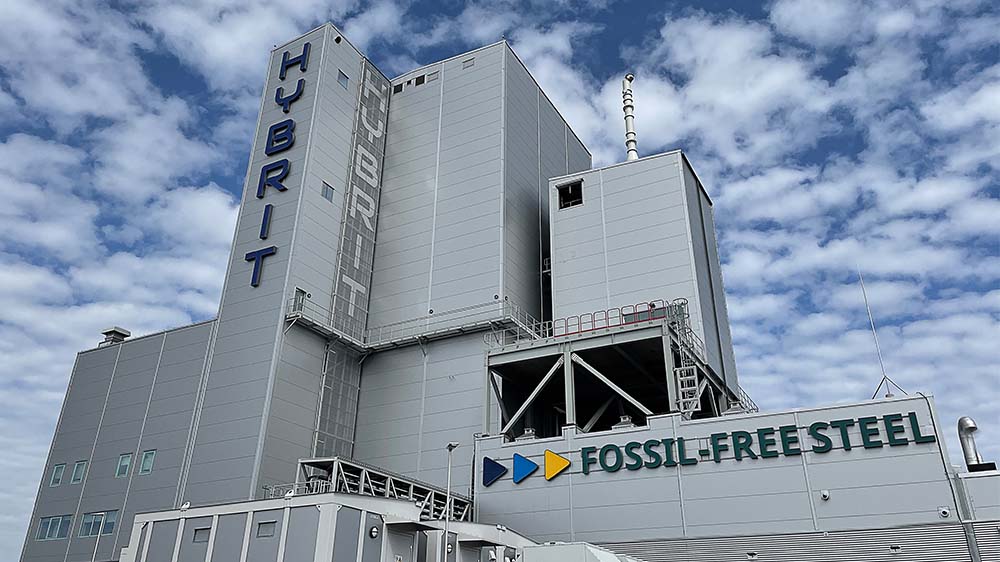 Above: The HYBRIT fossil-free steel production plant in Sweden. Image courtesy of SSAB.
Building for tomorrow
When officials look at how to slow climate change – the construction industry can't be ignored. Net-zero targets and international pacts like the Paris Agreement mean we need to radically rethink the way we build.
All around the world, manufacturers, engineers and designers are rethinking what our world could look like – from carbon-sucking skyscraper proposals to graphene-infused concrete.
But perhaps no part of the industry is more essential, and important to transform, than steel.
So, SSAB came up with a way to do it.
Steel production that emits water
Now, when you think of a steel factory and the byproducts from steelmaking the last thing on your mind is probably water.
Steel is typically made by combining iron and carbon, adding a bunch of heat and separating the raw material: iron ore. The byproduct is CO2, which isn't great when we need to reduce our emissions.
The byproduct of fossil-free steel on the other hand is water. As a symbol of the breakthrough technology, the company has even bottled up some of this water in a Pure Waste water bottle.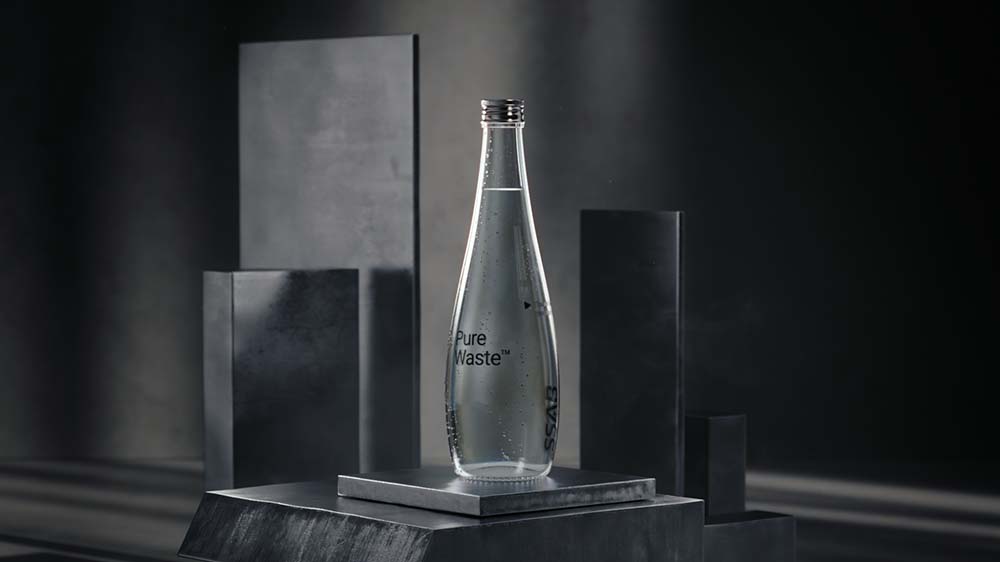 Above: The byproduct of fossil-free steel is water. Image courtesy of SSAB.
The team has managed to cut carbon emissions by using hydrogen instead of carbon in the reduction stage of the production process.
The technology is called HYBRIT, and stands for Hydrogen Breakthrough Ironmaking Technology. SSAB aims to offer fossil-free steel at an industrial scale as early as 2026, and the goal is to largely eliminate the company's own carbon dioxide emissions by around 2030.
The fossil-free steel revolution
Here's the thing. SSAB can't do this on its own, it's just one steelmaker in a very big industry. The company makes up less than 1% of global market share and to make a real difference in the fight against climate change, the industry will need to adopt this on a mass scale.
So, the team has applied for a portfolio of patents of the Hybrit process, in order to make it available for other steelmakers.

"We have proven that there is a functioning technology to make fossil-free steel," Martin Pei, CTO of SSAB said at COP27. "I hope that our colleagues in the industry will seize this chance to transform our sector from a climate villain to a climate hero."
This breakthrough could transform one of the most important industries in the world - and if more steel buyers start demanding fossil-free steel, and more steelmakers start producing it, it could have a huge impact on the steel industry.
Learn more about SSAB's fossil-free steel production here.
Comments
---