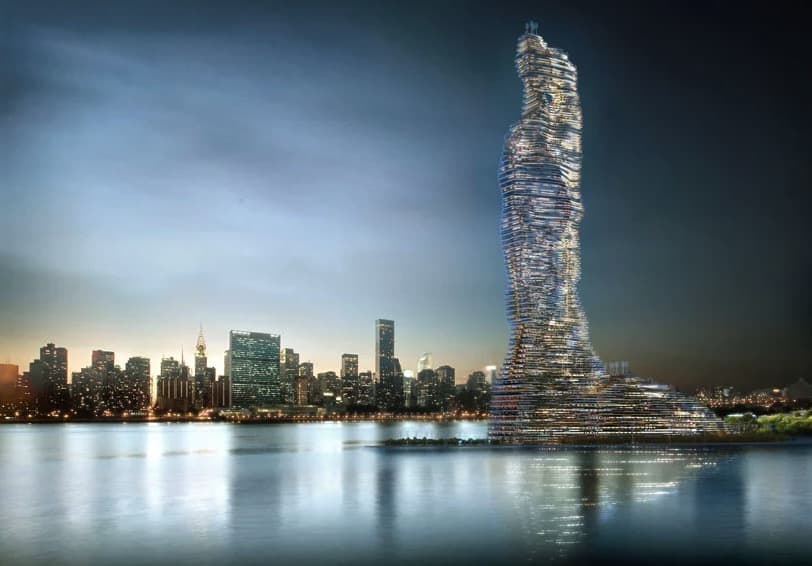 This 737-metre carbon-sucking skyscraper has been imagined for New York
PARIS-based architecture studio Rescubika has proposed a 737-metre-high tower for New York City that would trap carbon emissions.
The proposal is a response to the "City of Tomorrow" competition which asks architects to present projects that could help cities achieve carbon neutrality by 2050.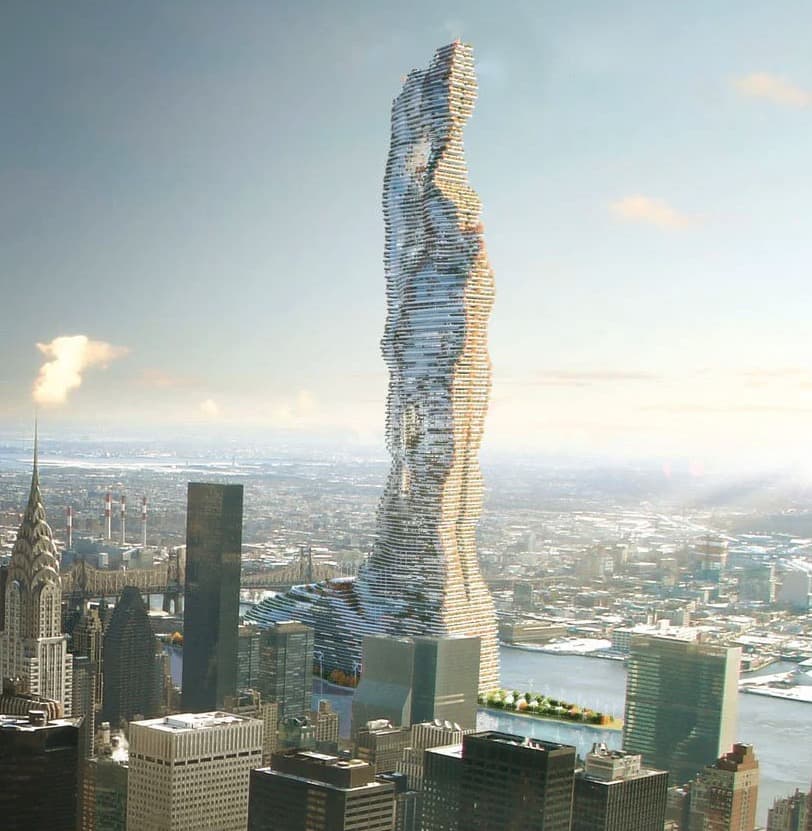 Above and Below: The Mandragore would be the world's tallest carbon sink (images courtesy of Rescubika).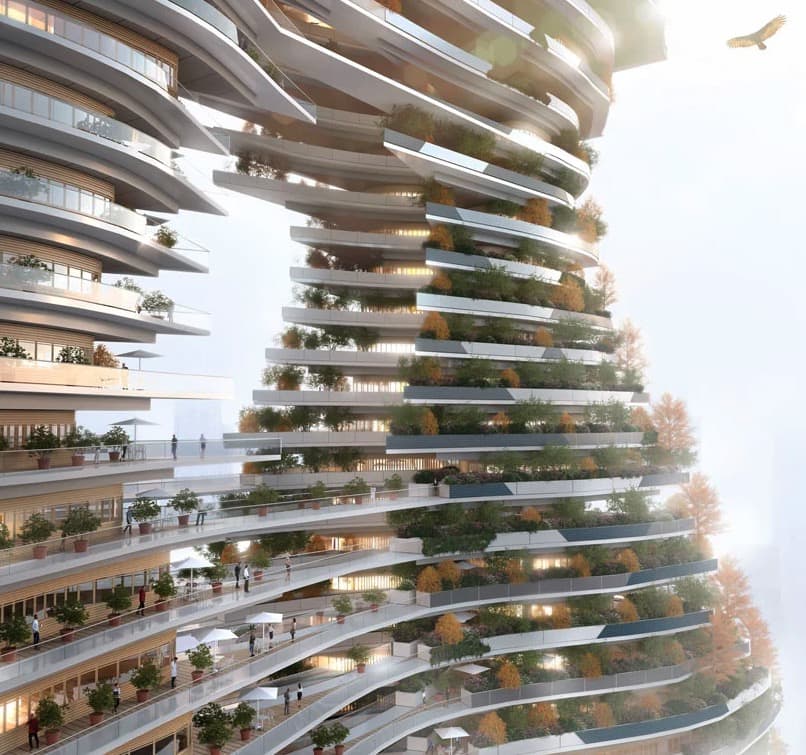 Rescubika has responded to this challenge by designing the world's tallest carbon sink.
A carbon sink is a reservoir that absorbs more CO2 than it releases, effectively reducing carbon from the atmosphere.
For buildings, this idea can also be applied by using sustainable materials that can store carbon.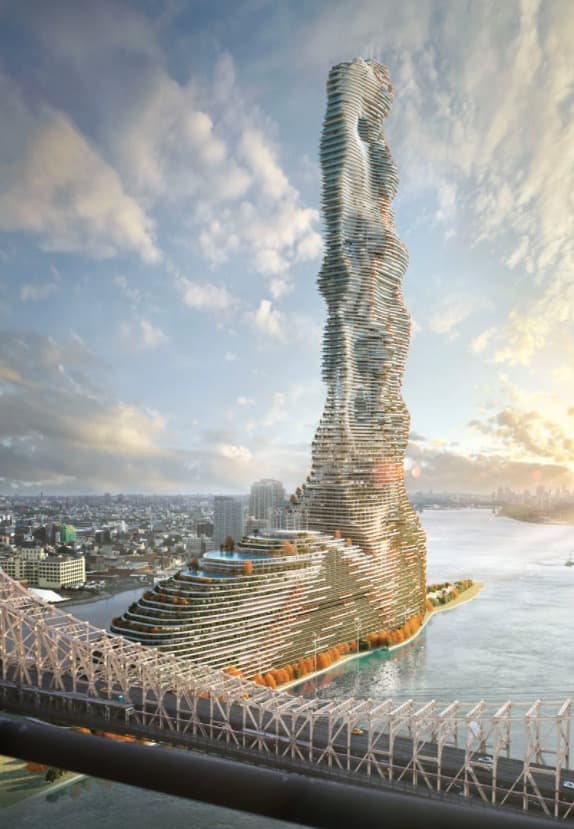 Above and Below: The megatall skyscraper would be built on Roosevelt Island in New York (images courtesy of Rescubika).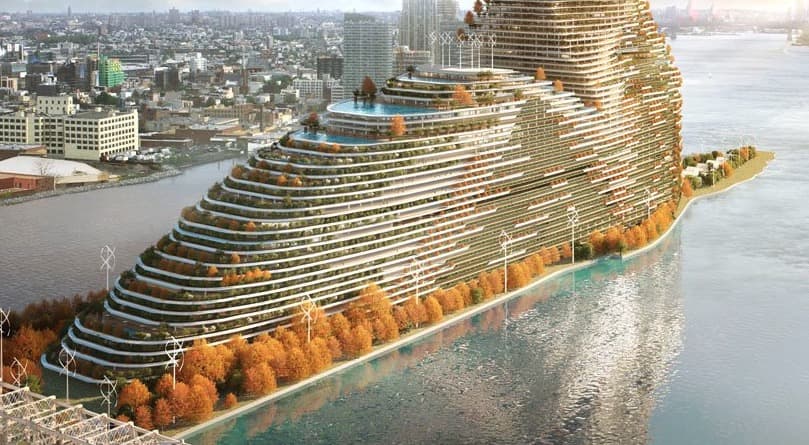 Dubbed "The Mandragore", this megatall residential skyscraper would use wooden materials and passive energy techniques, such as an air-ground heat exchanger, which uses underground pipes to capture heat from the ground.
Every apartment would also include an office room, to encourage people to work from home more and commute less.
This is part of a strategy called "energy sobriety" which promotes lifestyle changes to help the environment.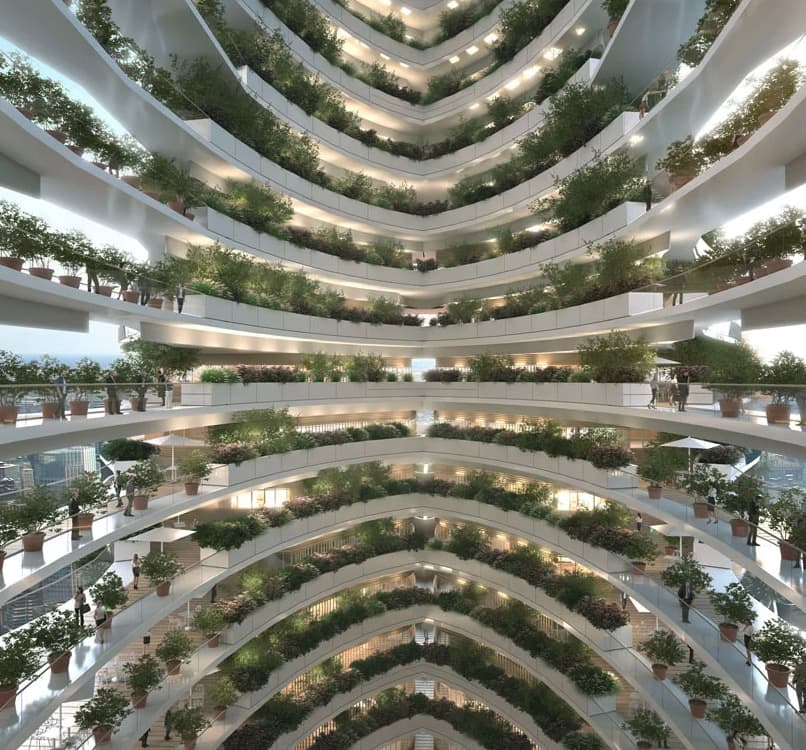 Above and Below: The building's unique shape takes inspiration from the form of a mandrake plant (images courtesy of Rescubika).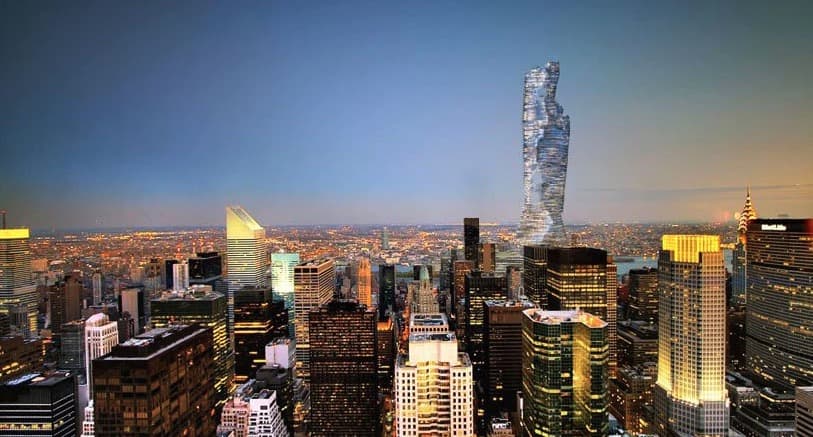 Over its 160 floors, the tower would have 36 wind turbines, 1,600 trees, 24,500 square metres of plant walls, and 7,000 square metres of photovoltaic façades.
These plants and shrubs will also help the tower absorb a large amount of carbon.
The tower would be New York's first megatall skyscraper.
Header image courtesy of Rescubika.
Comments
---