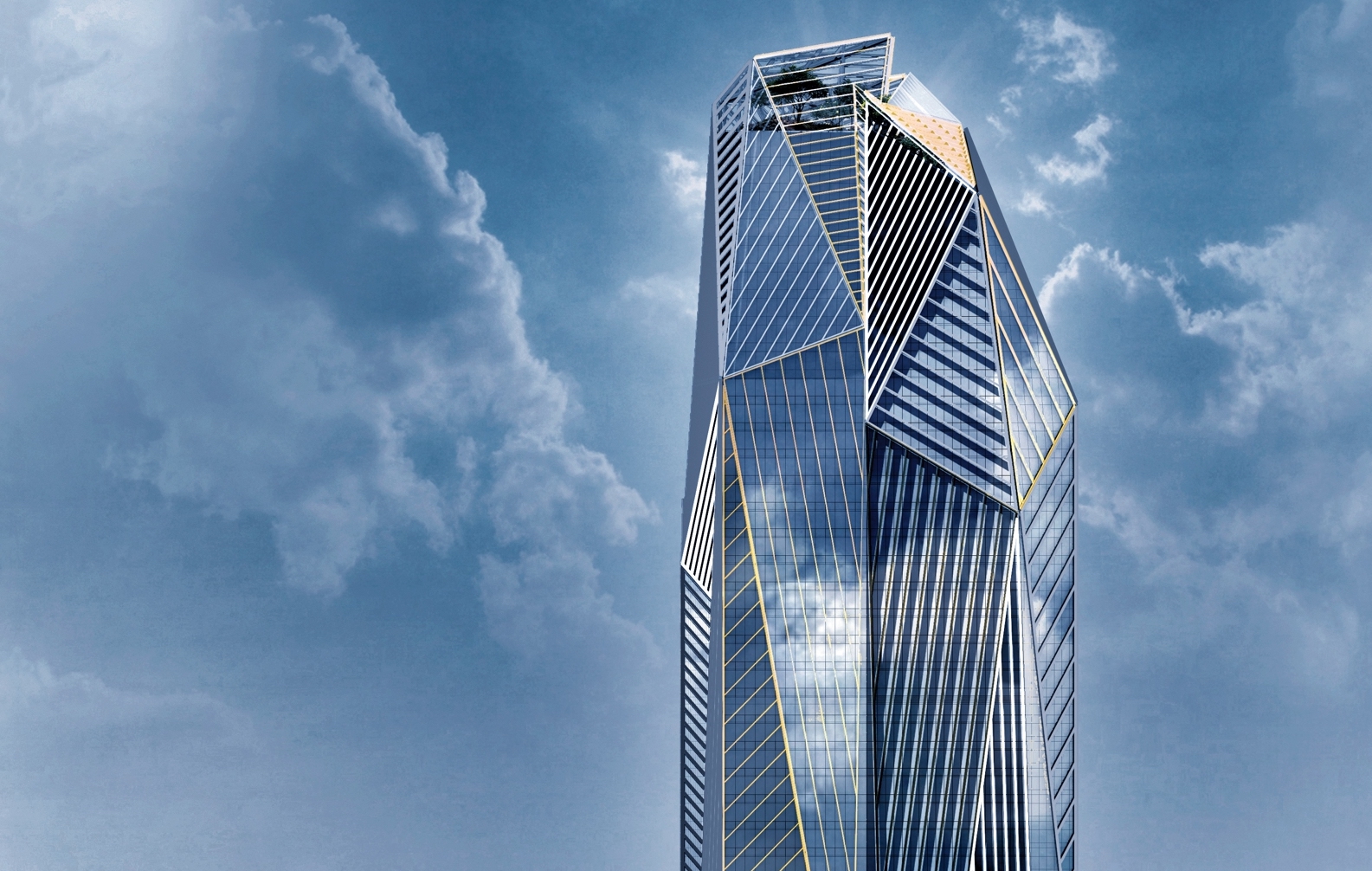 CITIES
Paris' tallest new skyscraper is now half complete (and yet to secure a tenant)
THE TALLEST new skyscraper in Paris is now well over its halfway point - 30 of its 49 floors have been constructed.
Tour Hekla is designed by Jean Nouvel and is set to reach 220-metres, making it the tallest skyscraper in Paris by roof height.
The crystalline tower will feature 22 kilometres of metallic sun shades in various tones of amber and grey, giving the building a multi-faceted appearance.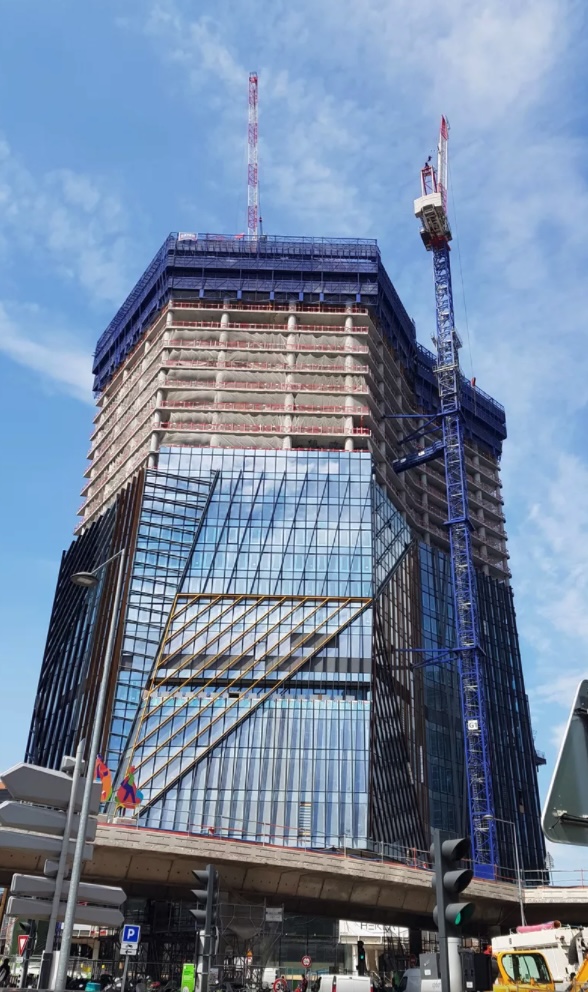 Above: Hekla Tower has now reached its midway point. Image courtesy of Paris La Défense.
Nouvel is behind a number of iconic Parisian buildings. His twin Duo towers are also under construction and set to regenerate the city's eastern side.
Tour Hekla, however, will rise from Paris' business district, La Défense. The building is part of a major overhaul of the area that will include a new suspended promenade, skate park, children's play area and green spaces.
The rest of Paris is also undergoing "urban greening" with £225M pledged to regenerate the inner city and make it more people-friendly.
Throughout Paris, 140,000 on-street car parking bays will be removed and replaced with vegetable allotments, food composting, playgrounds, bicycle lock-ups and more trees.
The iconic Champs-Élysées will be "returned to the French people" and transformed into an urban garden.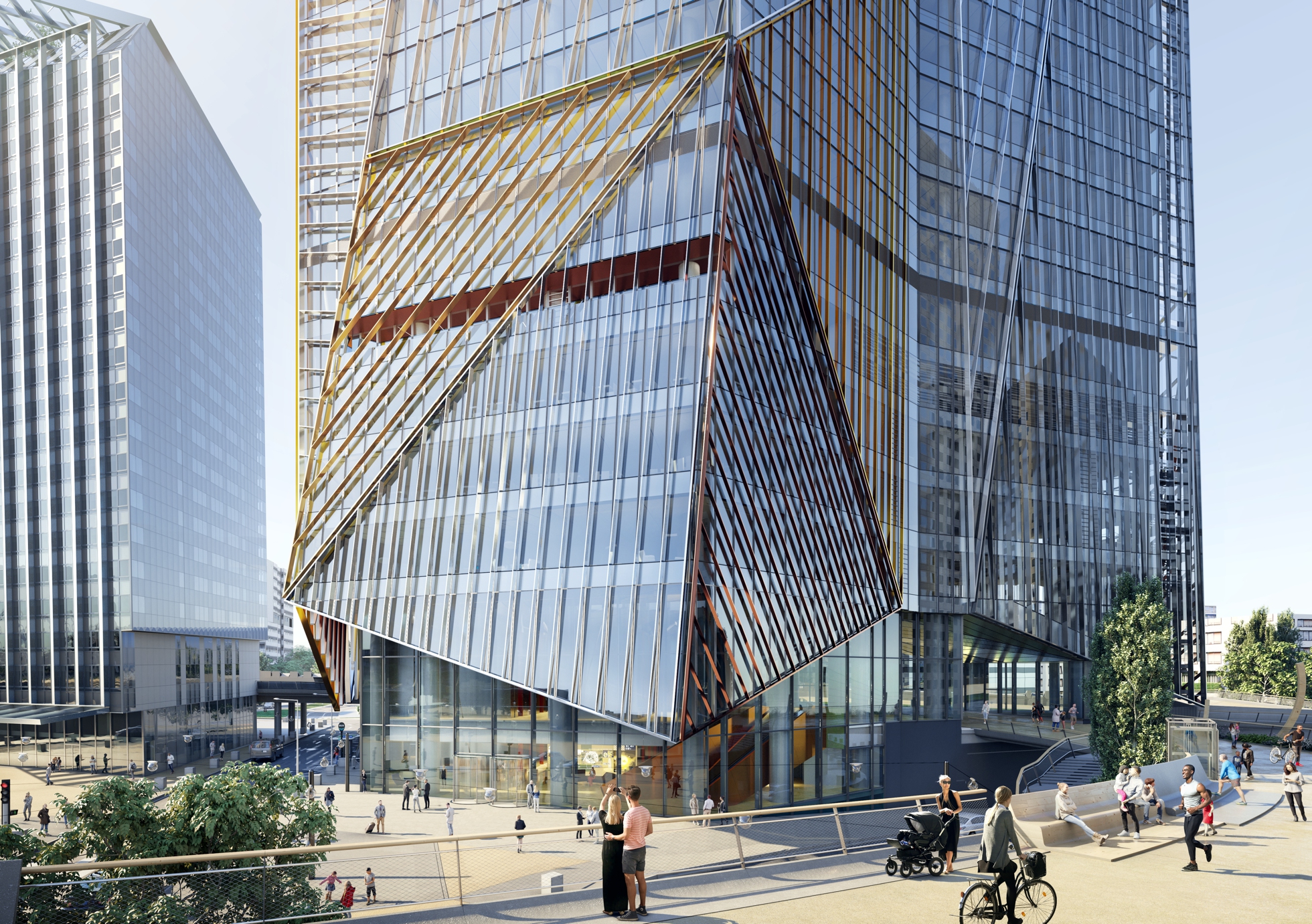 Above and Below: Hekla Tower will rise from a new pedestrian-friendly urban park. Image courtesy of Paris La Défense and Hines / AG Real Estate.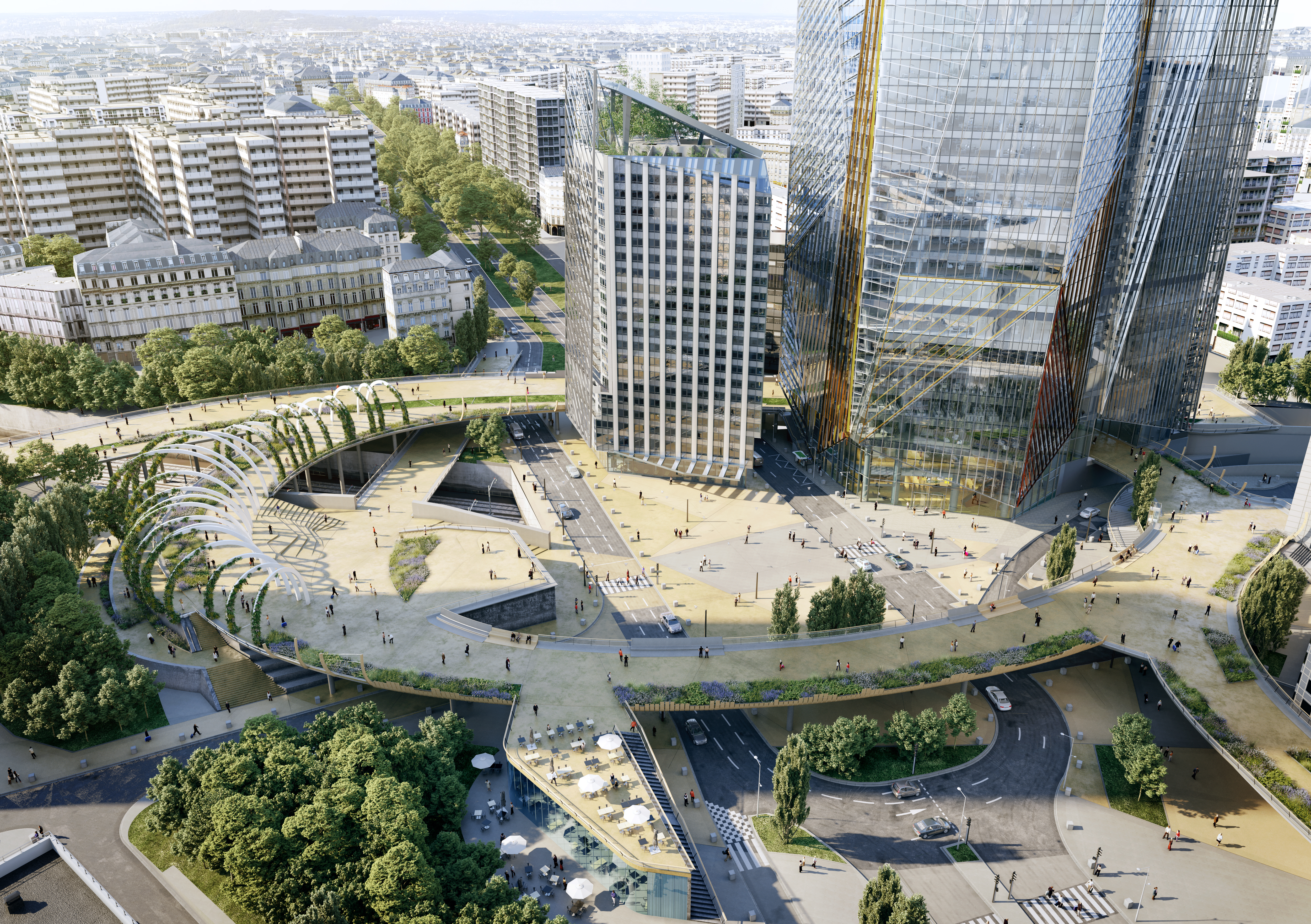 La Défense has typically been a somewhat sterile and outwardly modern area of Paris, devoid of any greenery - but that's now set to change.
Rising from a new urban park, Tour Hekla will provide 76,000 square meters of office space, able to accommodate up to 5,800 people.
Workers will have 360 degree views of Paris and more than 25,000 square metres of outdoor space.
"We wanted to move away from the codes of the traditional office," explained AG Real Estate Program Director Vincent Virlogeux.
While the tower has yet to secure a tenant, developers are confident that Parisians will return to the office soon.
The city is currently facing a surge in cases of the highly contagious Delta variant of COVID-19. President Emmanuel Macron has announced that only those with vaccine certificates or a recent negative PCR test will be able to access commercial spaces.

Comments
---