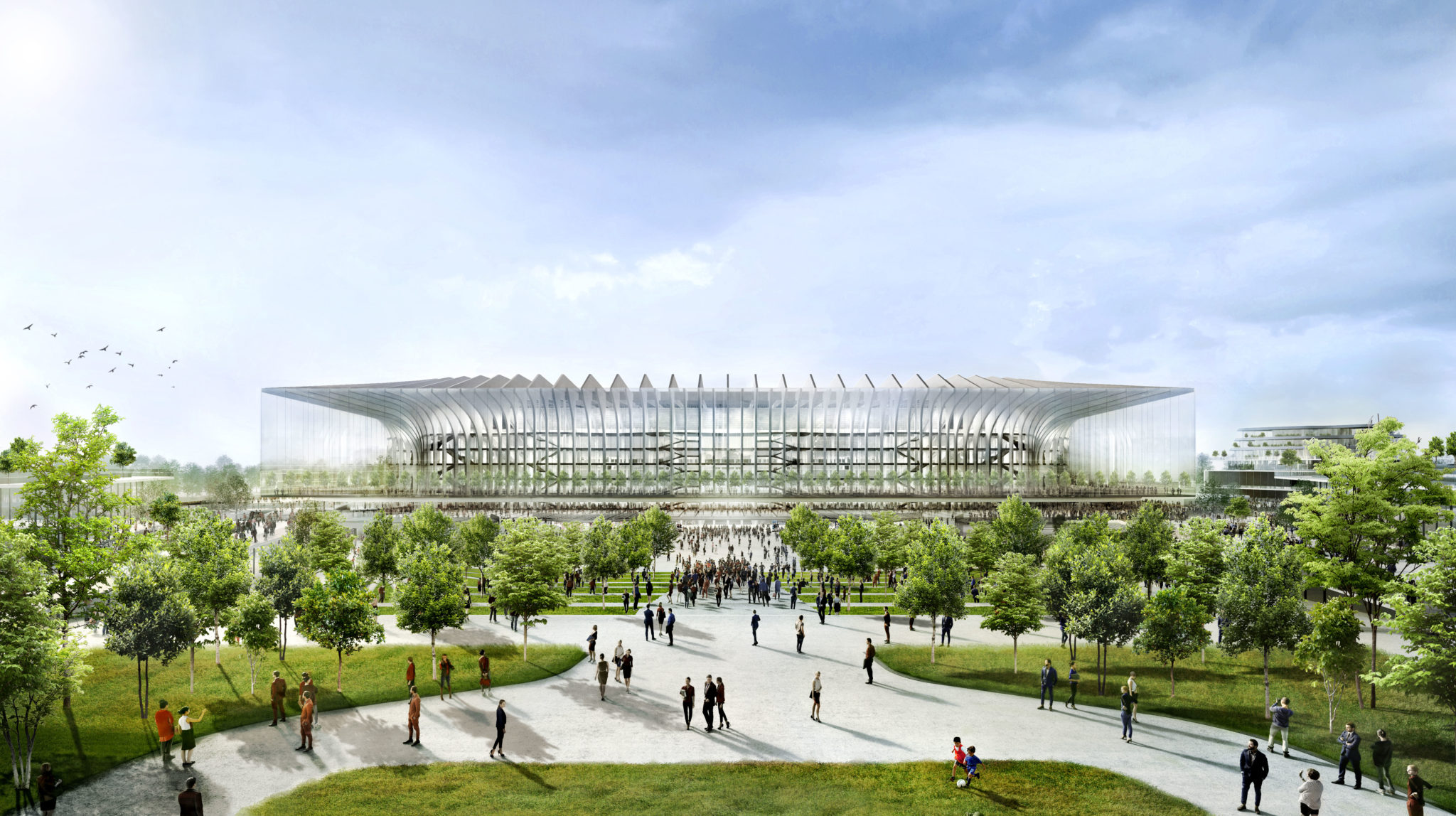 CITIES
Milan to build spectacular "Cathedral" stadium
MILAN is set to build a spectacular stadium to anchor a new 110,000 square metre mixed-use development.
"This proposed design is not for a generic stadium that could be found in Moscow or Manchester," explains architecture firm Populous in a press release.
Indeed, the stadium draws specific inspiration from existing Milan icons: the Duomo di Milano, which began construction in 1386, and the Galleria Vittorio Emanuele, the oldest active shopping gallery in Italy, which opened in 1877.
The Cathedral will also feature a bespoke "intimate" seating bowl that will allow fans to be closer to the game than ever before.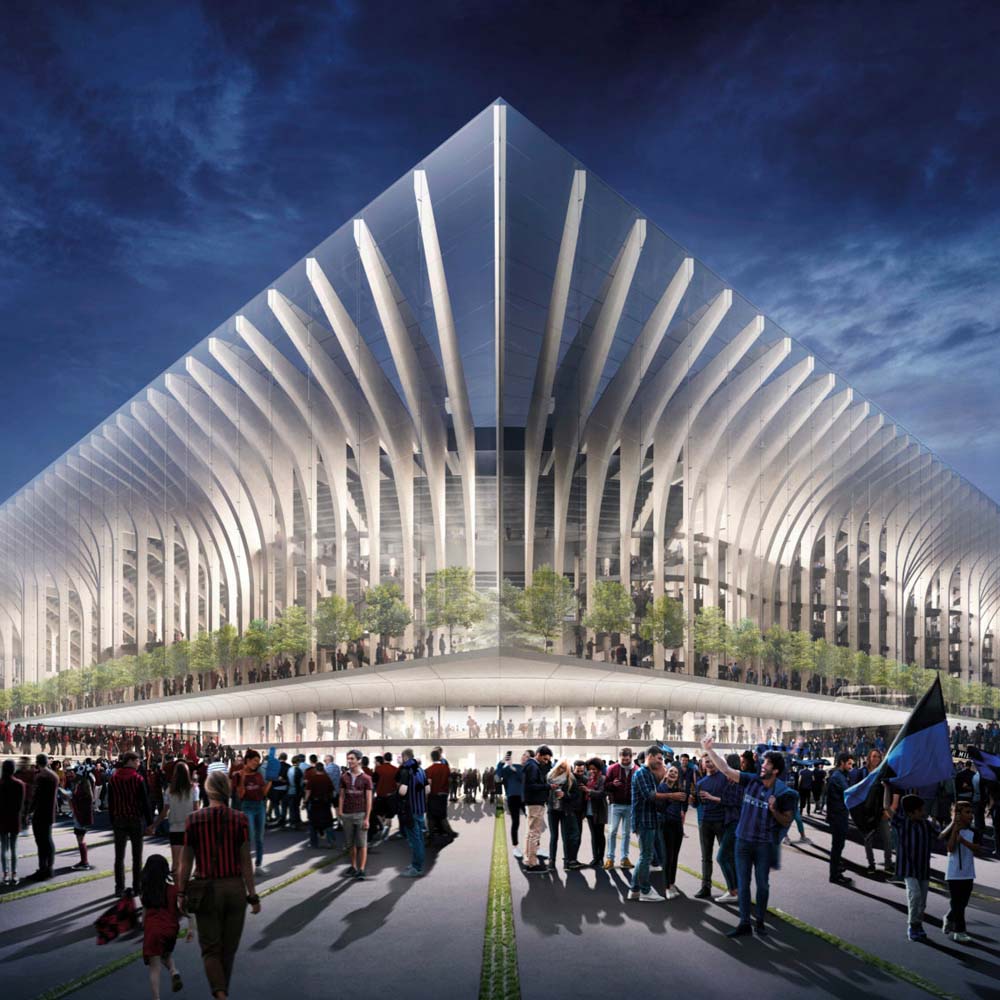 Above: The stadium will model many of its elements from the iconic Duomo di Milano. Image courtesy of Populous.
The stadium will be carbon neutral and LEED-certified and will be entirely encircled by a sunlit galleria enveloped by an elegant glass façade.
Here lounge spaces and bars will offer a wide range of food and beverage outlets inspired by Italian culture.
The stadium will be the new home for AC Milan and Inter Milan, replacing the existing Giuseppe Meazza Stadium, better known as the San Siro.
The surrounding masterplanned neighbourhood will also be a pedestrian-focused destination for sport and leisure activities.
"The Cathedral will become one of the most iconic stadiums in world football," said Populous' managing director Christopher Lee.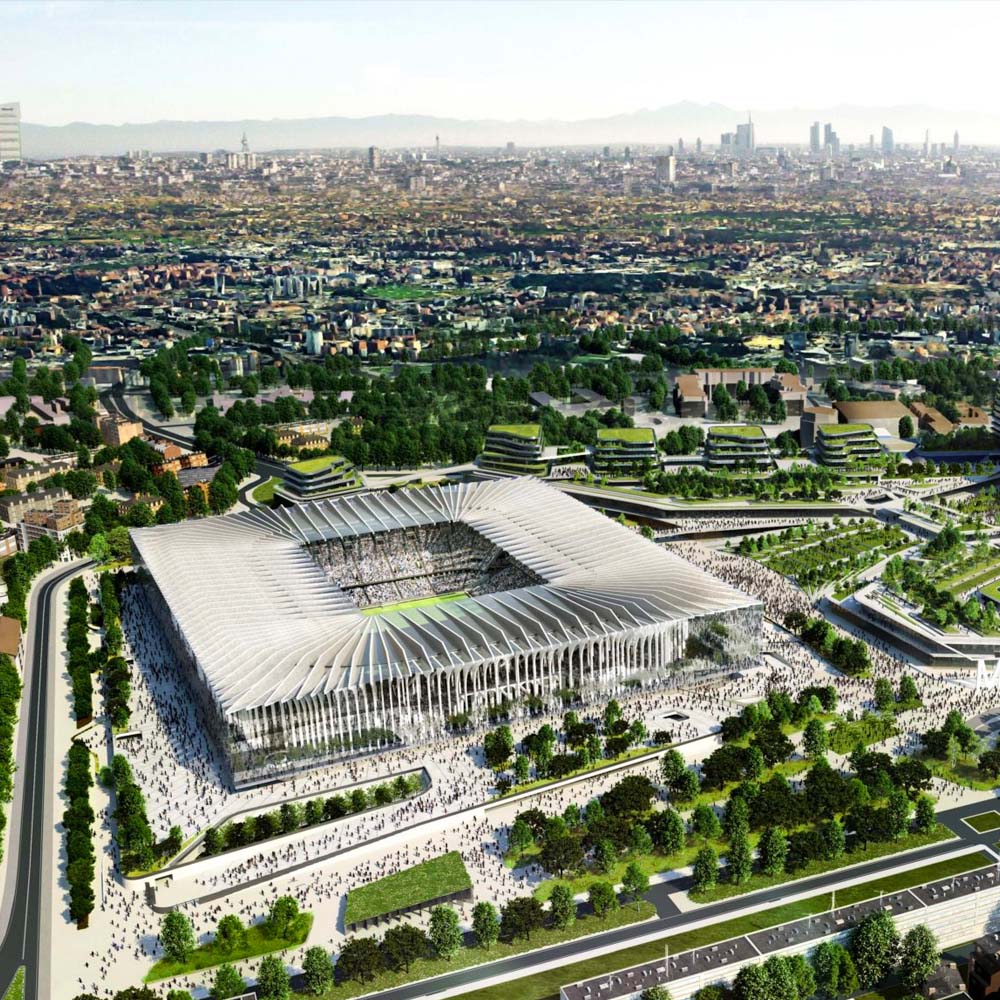 Above: The Cathedral will anchor the newly reconfigured San Siro neighbourhood. Image courtesy of Populous.
"It will create a world-class, modern and truly bespoke home for the legendary clubs of AC Milan and FC Internazionale Milano and form the beating heart of a new civic district.
"It will be a stadium for all Milanese to enjoy for generations to come that is true to the city and honours its heritage."
"The New Stadium of Milan will be in an extra-contemporary green area that can be lived in all year round," added Inter's chief executive Alessandro Antonello.
"The new district for sport and leisure and its 50,000 sq m park will make San Siro the go-to neighbourhood for sport and entertainment."
Final designs for the project will be presented later in 2022.

Comments
---