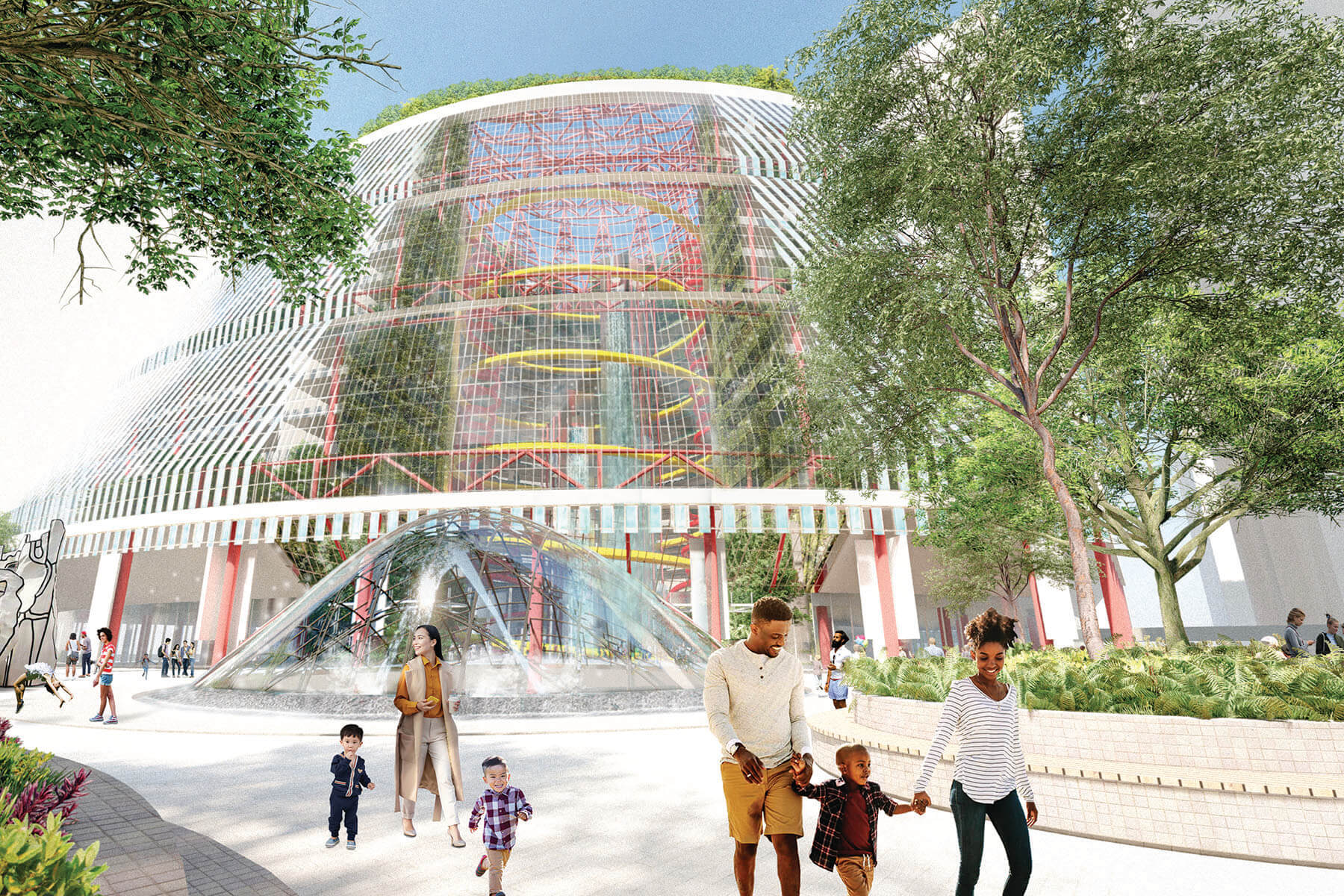 CITIES
A bold idea to save a Chicago icon: turn it into a waterpark
CHICAGO'S James R. Thompson Center - considered one of the most significant postmodern buildings in the windy city - could be transformed into a waterpark.
The building used to house the offices of the Illinois state government but now faces the wrecking ball.
Governor J.B. Pritzker has called the 17-storey icon designed by the late acclaimed architect Helmut Jahn "oversized, outdated and expensive."
Pritzker has put the building up for sale while a recently approved rezoning proposal could allow for a supertall to be built on the site.
In response, the Chicago Architecture Centre and Chicago Architectural Club have sponsored a competition aimed at finding alternative uses for the centre while preserving the building.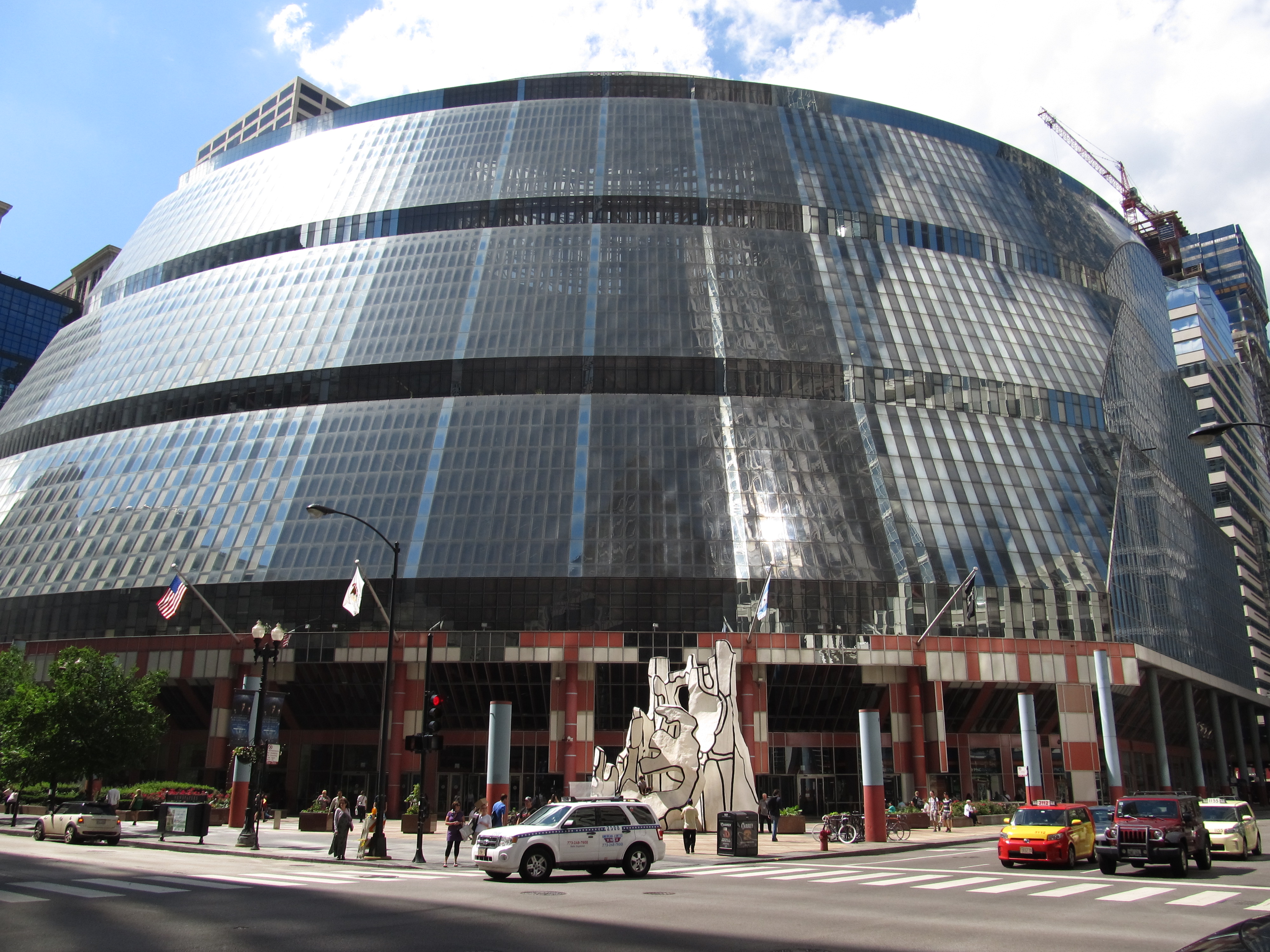 Above: The building as it stands now. Image courtesy of Ken Lund / CC BY-SA 2.0. Below: A cross-section of the proposed waterpark. Image courtesy of Perkins & Will.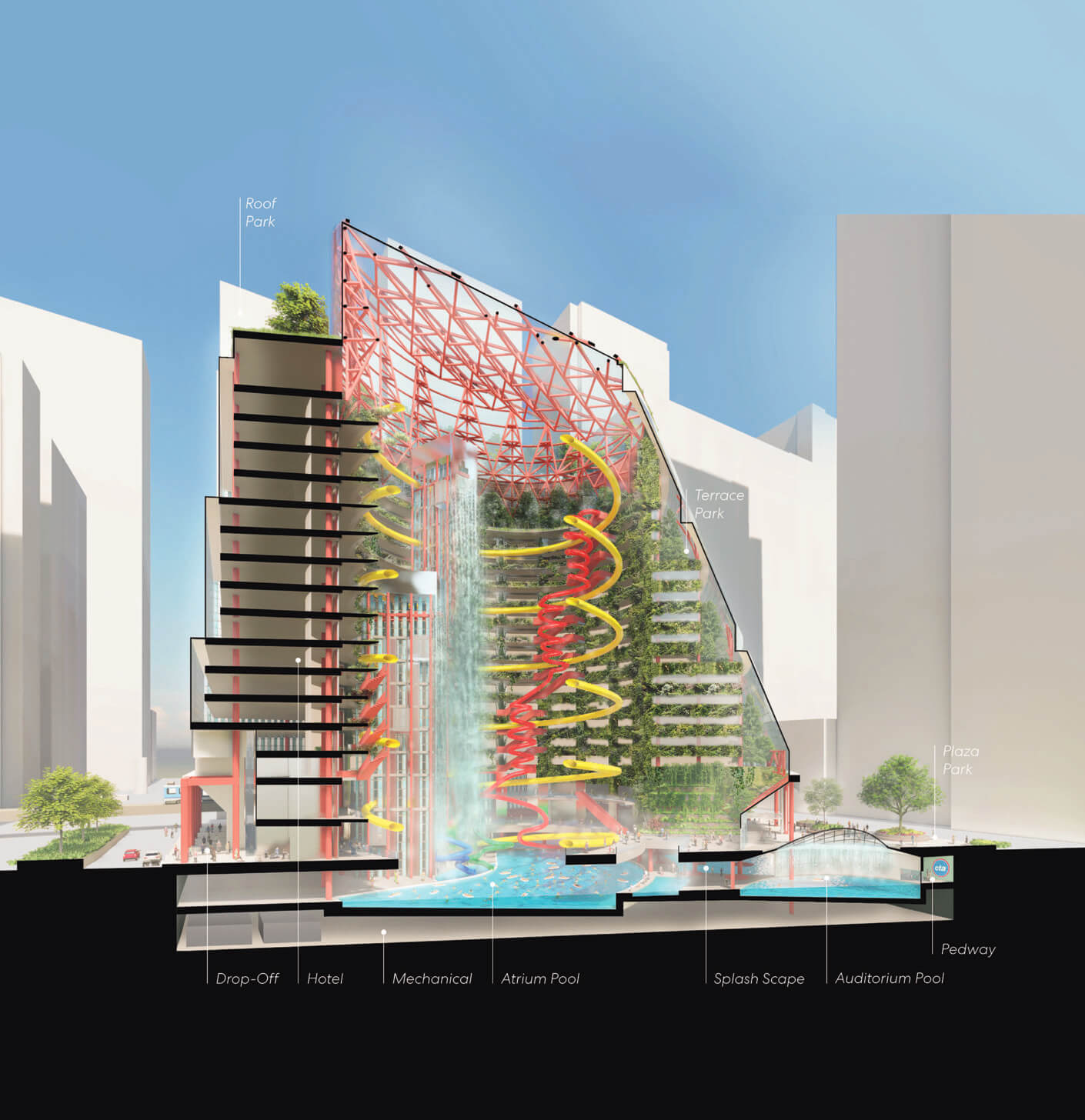 Among the three finalists selected is US architect Perkins & Will's proposal to repurpose the center into a waterpark.
The building's immense glass facade is infamous for creating a greenhouse for those inside.
Instead of fighting this, Perkins & Will has leaned into it, draping the interior with plants and waterslides leading to a massive swimming pool in the lobby.
"The Thompson Center is a significant public space in Chicago's urban realm, and participating in this ideas competition was a tremendous opportunity to make the case for the Center's reuse and preservation while re-imagining what public space can be," explained architect David Rader in a press release.
"In the context of global climate change, we as designers should seek every opportunity to reuse and repurpose existing structures instead of tearing them down."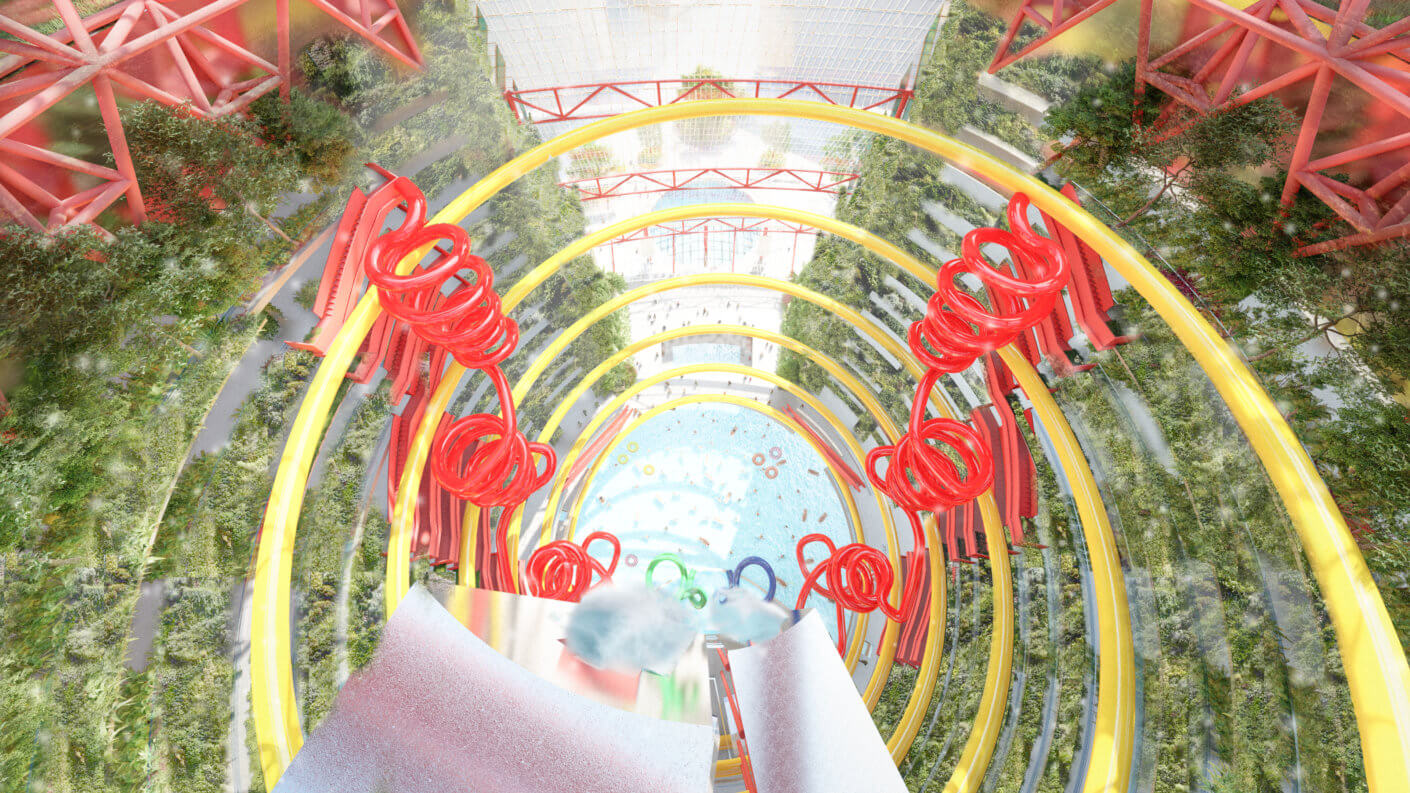 Above: Huge waterslides would lead to a pool in a lobby. Image courtesy of Perkins & Will.
The two other finalists include a "Vertical Loop" - which imagines distinct uses on each floor, with stores, residences and a rooftop vegetable garden - and a public school which would focus on policy and civic engagement.
A forum to be held in November will allow the public to weigh-in on the building's potential future. Meanwhile state officials have said they wish to press ahead with the sale by February 2022.
Calls for the center to be given landmark protection have so far been ignored.
"The failure to protect and adapt this one-of-a-kind space would be shortsighted and rob Chicago of one of its greatest architectural achievements," said president of Landmarks Illinois Bonnie McDonald in a statement.

Comments
---