TECH
Zaha Hadid Architects Complete Exoskeleton High Rise in Macau
Youtube Views

VIDEO VIEWS
ZAHA Hadid Architects (ZHA) and engineers Buro Happold have completed an exoskeleton high-rise in China's Special Administrative Region, Macau.
This video, commissioned by the facade contractor Kyotec, captured some of the impressive construction process.

Located within the City of Dreams Hotel and Casino resort, the 42-storey Morpheus Hotel was built on the foundations of an unrealised condominium block. Taking the slab outline of the originally-proposed building, ZHA has developed a new tower, featuring large carved-out, sinuous voids at its centre.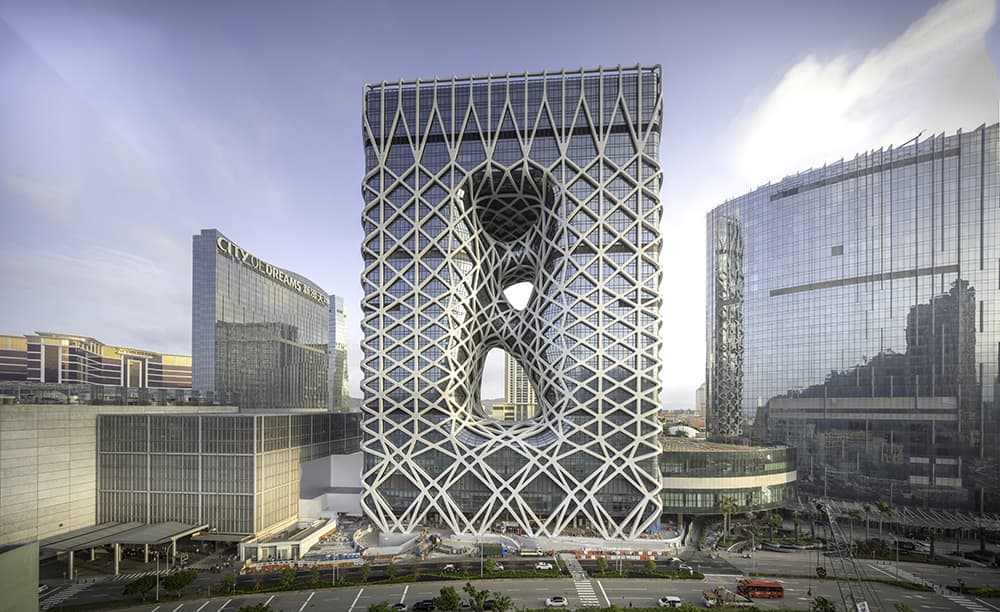 Above: Morpheus Hotel is built on rectangular foundations of an unrealised condominium project (image courtesy of Ivan Dupont / ZHA).
Similar to One Thousand Museum in Miami, the architects chose to create a column-free interior for the 770 room hotel by using an exoskeleton structure that provides stability and load-bearing capacity.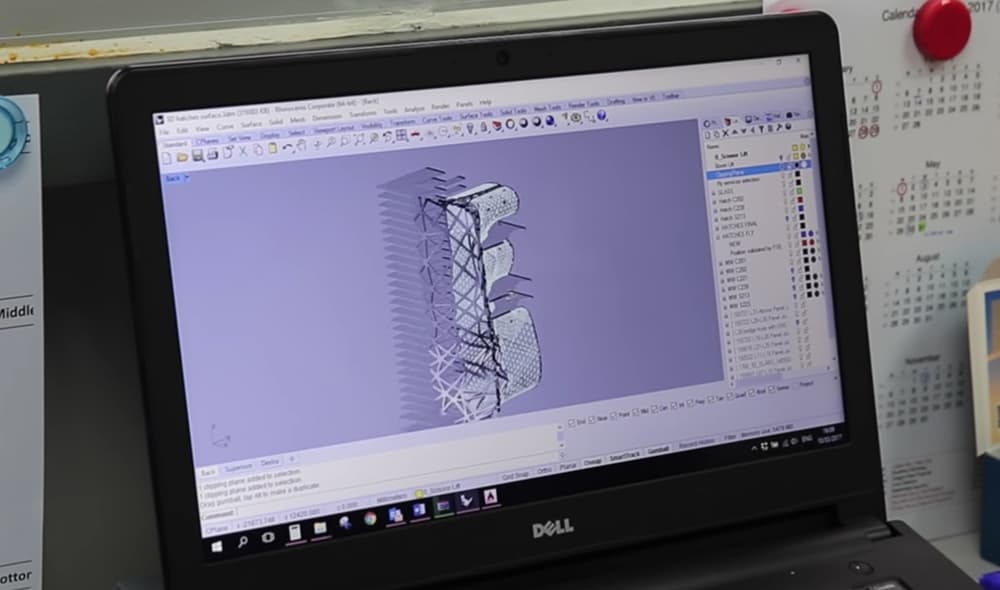 Above: Similar to other recent projects by ZHA, digital techniques were part of the process from the beginning (image courtesy of Ivan Dupont / Kyotec).
The tower's steel exoskeleton is clad in aluminium panels.
The elaborate, three dimensional facade that constitutes the central void contains some 697 custom made parts that were prefabricated off-site, and an incredible 8,620 panes of glazing across a 10,400 square metre (112,000 square foot) area.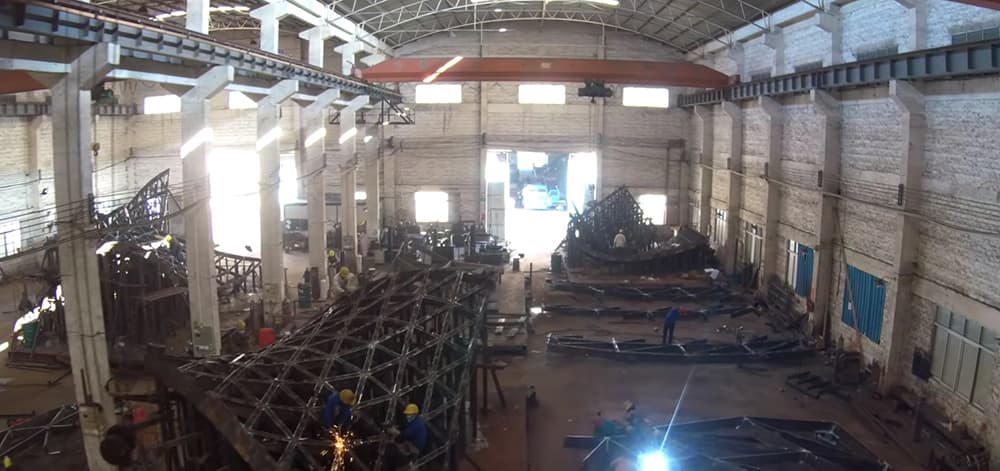 Above and Below: The facade for the central voids was manufactured in a workshop and then assembled on site (image courtesy of Ivan Dupont / Kyotec).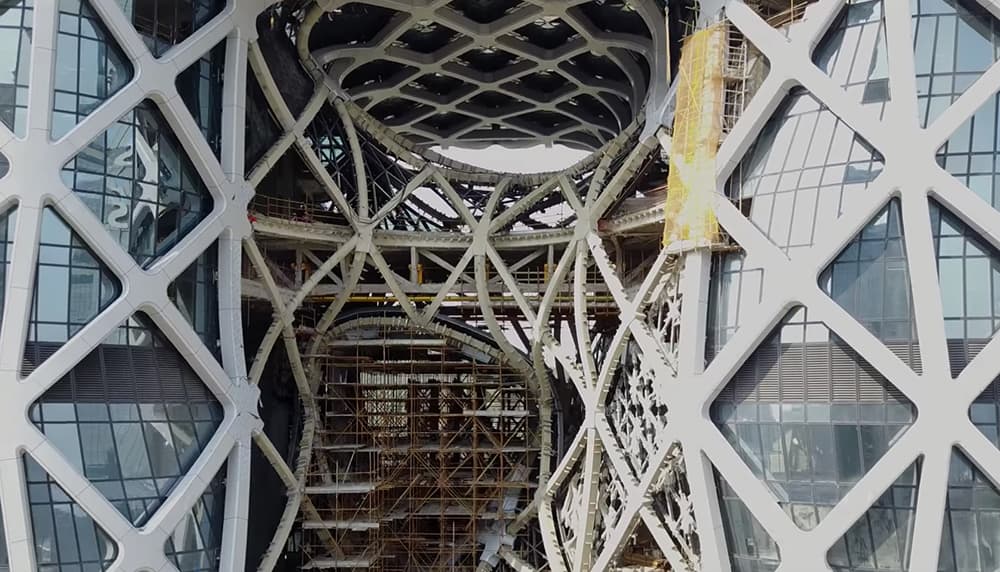 Inside, the central void serves as an atrium, enabling views through and across the building, as well as accommodating communal spaces, such as restaurants and bars.
Other amenities include a swimming pool at the top of the building, as well as meeting and event spaces.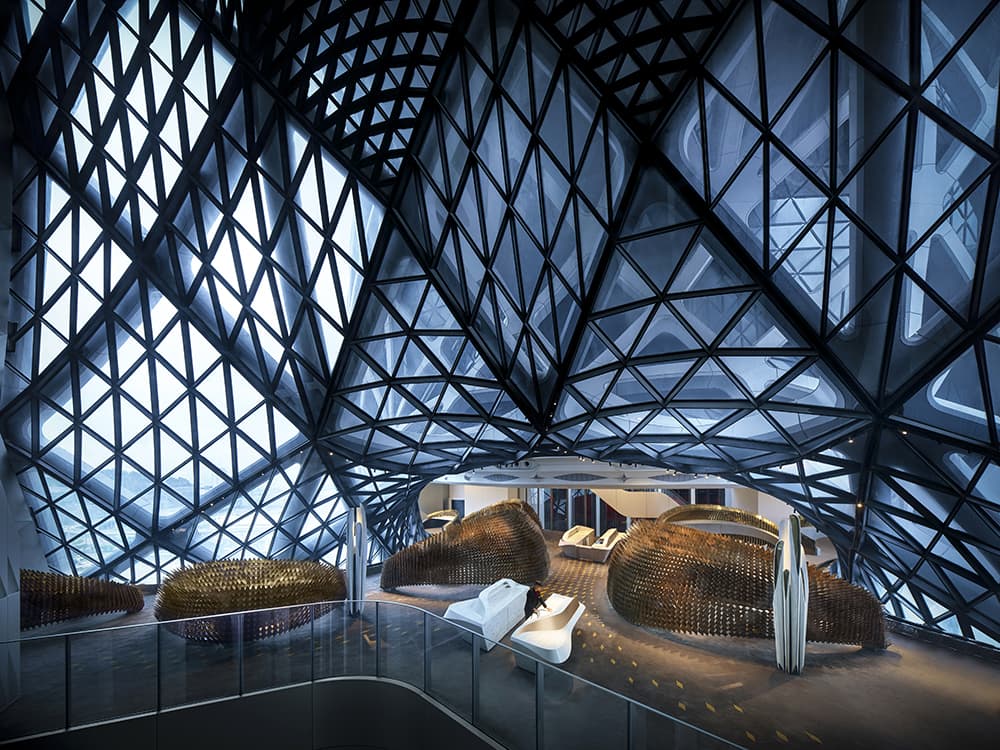 Above: Elements of the facade that reach across (or bridge) the external central void contain communal spaces for visitors (image courtesy of Virgile Simon Bertrand / ZHA).
The former Portuguese colony is becoming increasingly popular among Chinese and international travellers. Last year more than 32 million people visited the city and with the Hong-Kong Macau bridge set to open later this year, visitor numbers look set to increase further.
Comments
---