ASIA
World's Largest Indoor Waterfall to Open at Singapore Airport
Youtube Views

VIDEO VIEWS
SINGAPORE'S Changi Airport has been consistently ranked among some of the top airports in the world, but has recently faced increased competition from newer hubs in south-east Asia, such as Kuala Lumpur.
Now, a new mixed-use development designed by Safdie Architects, called Jewel Changi Airport and located between the existing terminals 1, 2 and 3, is meant to enhance the airport's leisure and entertainment facilities.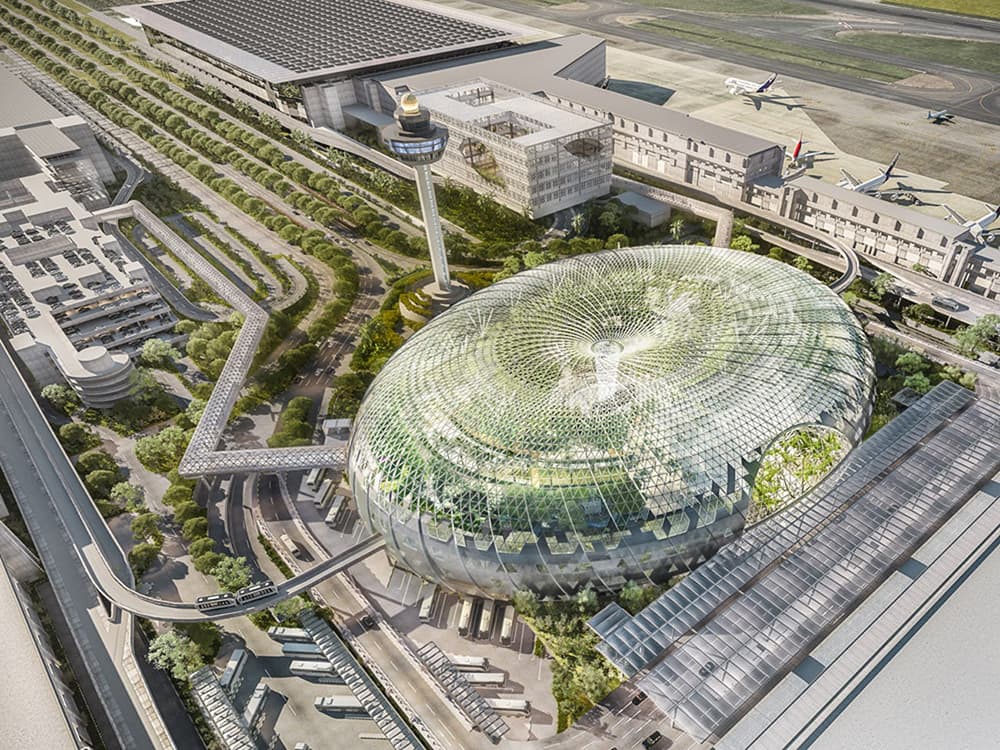 Above: The Jewel Changi is located between the airport's various terminals (image courtesy of Safdie Architects).
This playful new "fly-through" animation by global advertising firm Ogilvy (embedded above), showcases the facility, due to open on 17 April.
Above: Several retail and dining units will be added to Singapore's airport (image courtesy of Safdie Architects).
The 134,000 square metre structure will contain more than 280 retail and dining options, as well as a hotel and a number of facilities dedicated to passengers.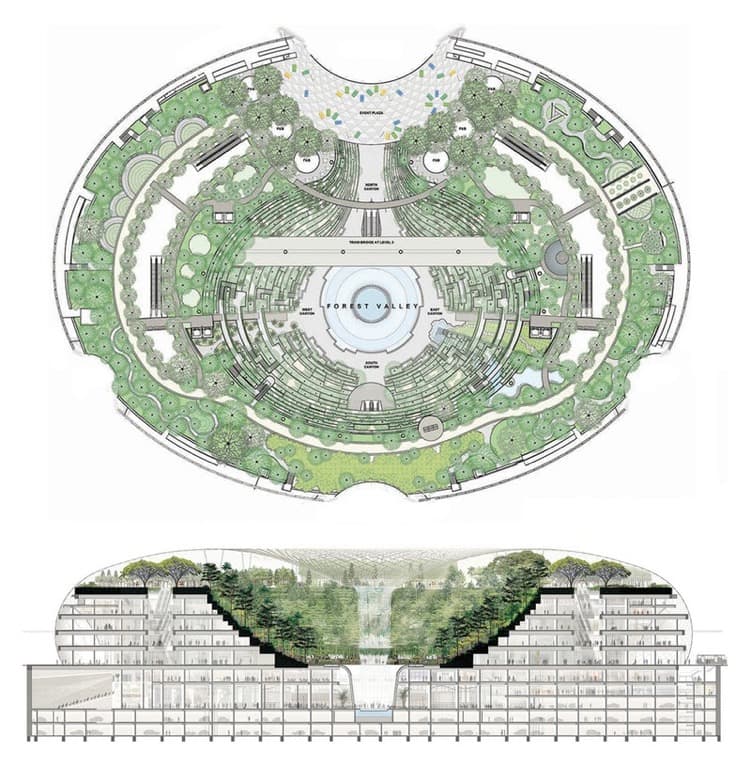 Above: A diagrammatic plan and section of the stepped garden in the middle of the building (image courtesy of Safdie Architects).
Shaped like an oval and covered in a glass dome roof, the Jewel contains a sunken, terraced garden at its centre.
The world's largest indoor waterfall - the 40 metre tall Rain Vortex - is created by releasing streams of water through the roof's oculus.
Above: A 40 metre waterfall forms the centrepiece of a large stepped garden (image courtesy of Safdie Architects).
The building cost a total of USD $ 1.25 billion and contains 2,500 tress and 100,000 shrubs, while the four-storey, stepped garden covers an area of 21,832 square metres.
The Jewel will also contain a monorail line connecting the airport's various terminals.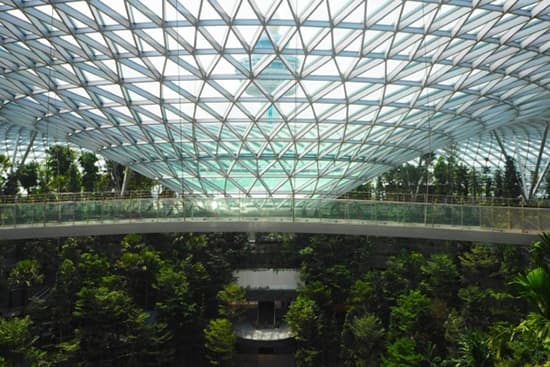 Above: The Jewel Changi ahead of its opening (image courtesy of Changi Airport).
Increasing capacity is another priority for the airport's bosses. A new terminal, increasing capacity by 50 million passengers, designed by British-based Heatherwick Studio and American practice KPF, was announced last year.
To learn more about the latest trends in airport design and construction, watch The B1M's documentary "5 Airports Taking-Off by 2025" below.
Comments
---