TECH
Volvo's Excavators Pumped-up by Dolph Lundgren
Youtube Views

6,077,059

VIDEO VIEWS
EARLIER this week, The B1M attended the premiere of Volvo Construction Equipment's new campaign promoting its range of excavators.

The tongue-in cheek ad features Swedish action superstar, Dolph Lundgren, as a drill instructor for a line-up of Volvo's excavators weighing between 1.5 to 95 tonnes, that are made to perform a series of extreme tasks.
"The crew really knew that they were doing something special," said Lundgren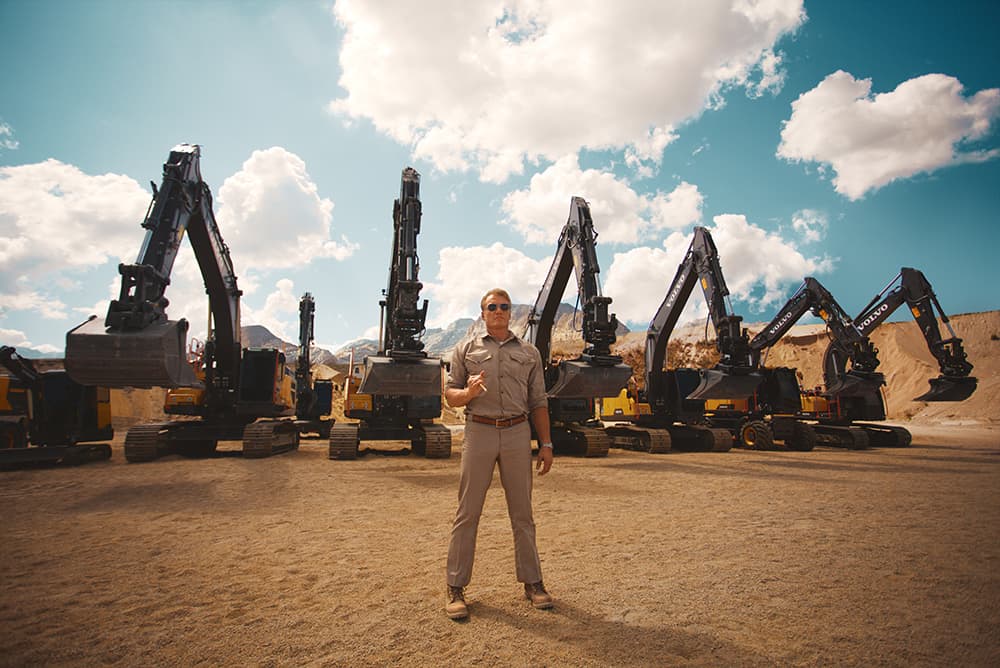 Above: Volvo CE's new ad pairs the company's range of excavators with Swedish actor Dolph Lundgren (image courtesy of Volvo CE).
Filmed in Sweden over two days, the film uses actual construction equipment, although the small excavator doing pull-ups (a world first according to Volvo) was further customised with an electric engine.
All stunts were performed by Lundgren while the excavators were controlled by Volvo CE employees.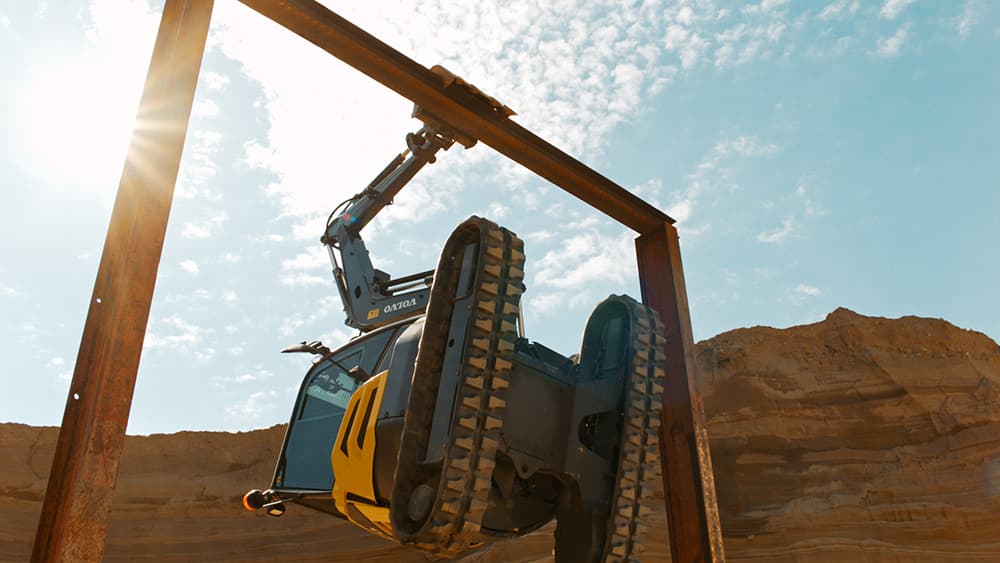 Above: A compact excavator was fitted with an electric engine to perform the pull-up stunt (image courtesy of Volvo CE).
"The machines in the video are on the market today," said Elodie Guyot, Marketing Global Product Manager for Volvo Construction Equipment. "We didn't want to showcase the electric technology, as that technology is not mature enough yet and it isn't commercially available."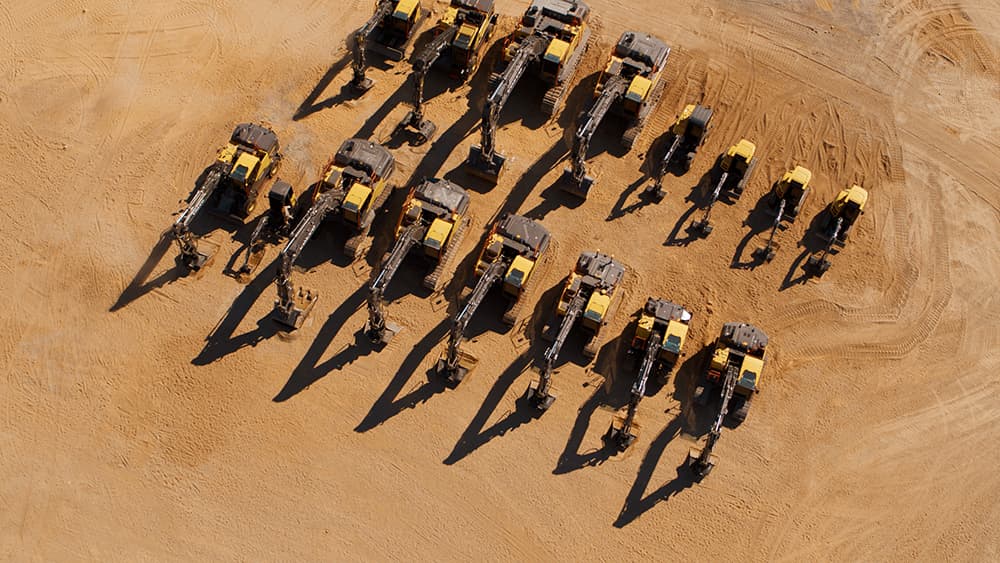 Above: The ad demonstrates the current range of Volvo's diggers, but the company is working on integrating new technology in their products (image courtesy of Volvo CE).
That doesn't mean that Volvo Group isn't thinking about the future: "the biggest challenge is dealing with disruptive trends like electrification and connected services," explained Guidot.
"The world is moving faster and what we need to push is more electrification, more automation and less emissions," agrees SungMo Yang, Volvo's Vice President of Excavators Business Platform.
Similar sentiment is shared by Adam Lindberg, an excavator instructor and one of the lead stunt drivers in the new video. "Bigger companies have started asking about electrical excavators," he said. "But when you talk about autonomous construction equipment, skilled operators are a bit scared that their jobs will disappear."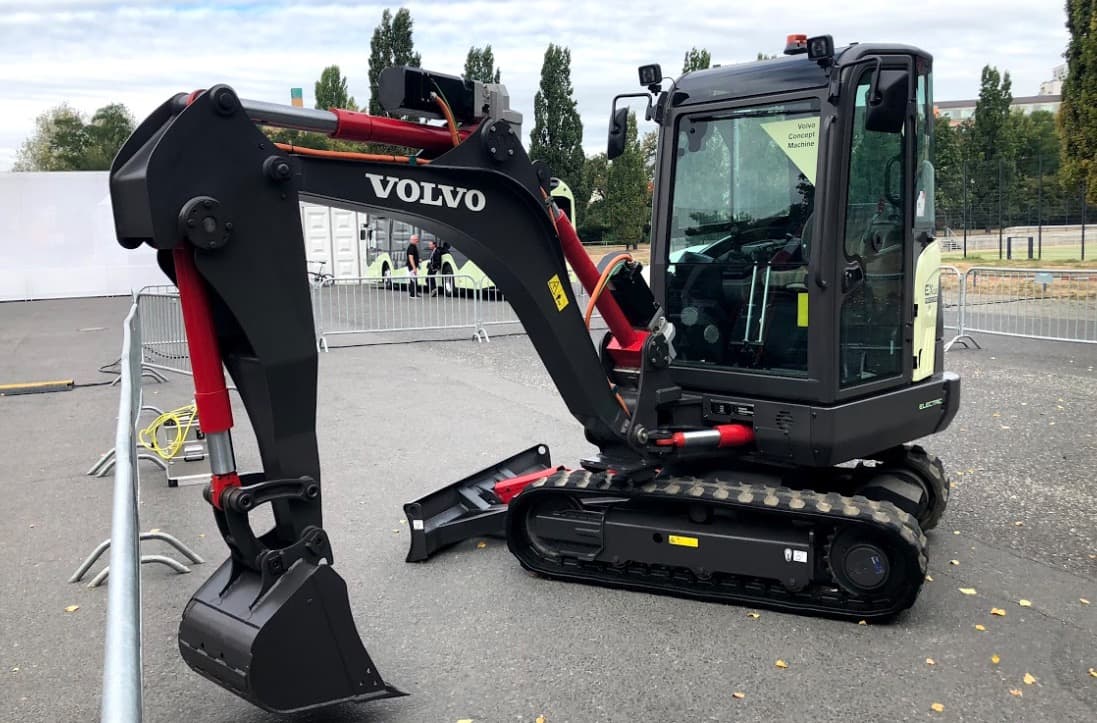 Above: Volvo Group is developing a range of fully electric products, including compact diggers (image courtesy of Fred Mills).
He also explained that these developments are most likely to be gradual and will first be used in enclosed, easily controlled environments, such as quarries or logistics parks.
In September, The B1M live streamed the world premiere of Volvo CE's latest concept electric vehicles from Berlin.
As part of the new campaign with Lundgren, a behind the scenes video has also been released:
Above: Behind the scenes of Volvo CE's "Pump It Up" campaign.
Comments
---