Cities
Venice's Tidal Barrier Put to the Test
Youtube Views

1,711

VIDEO VIEWS
VENICE'S highly controversial sea defence system successfully held back the tide on 3 October 2020.
MOSE - an acronym for its official name in Italian - prevented St. Mark's Square and around half of the city's streets from being submerged in more than a metre of water.
Planned since 1988, the much-maligned project has been plagued by scandals and setbacks.
Despite this, Venice mayor Luigi Brugnaro declared the system a roaring success.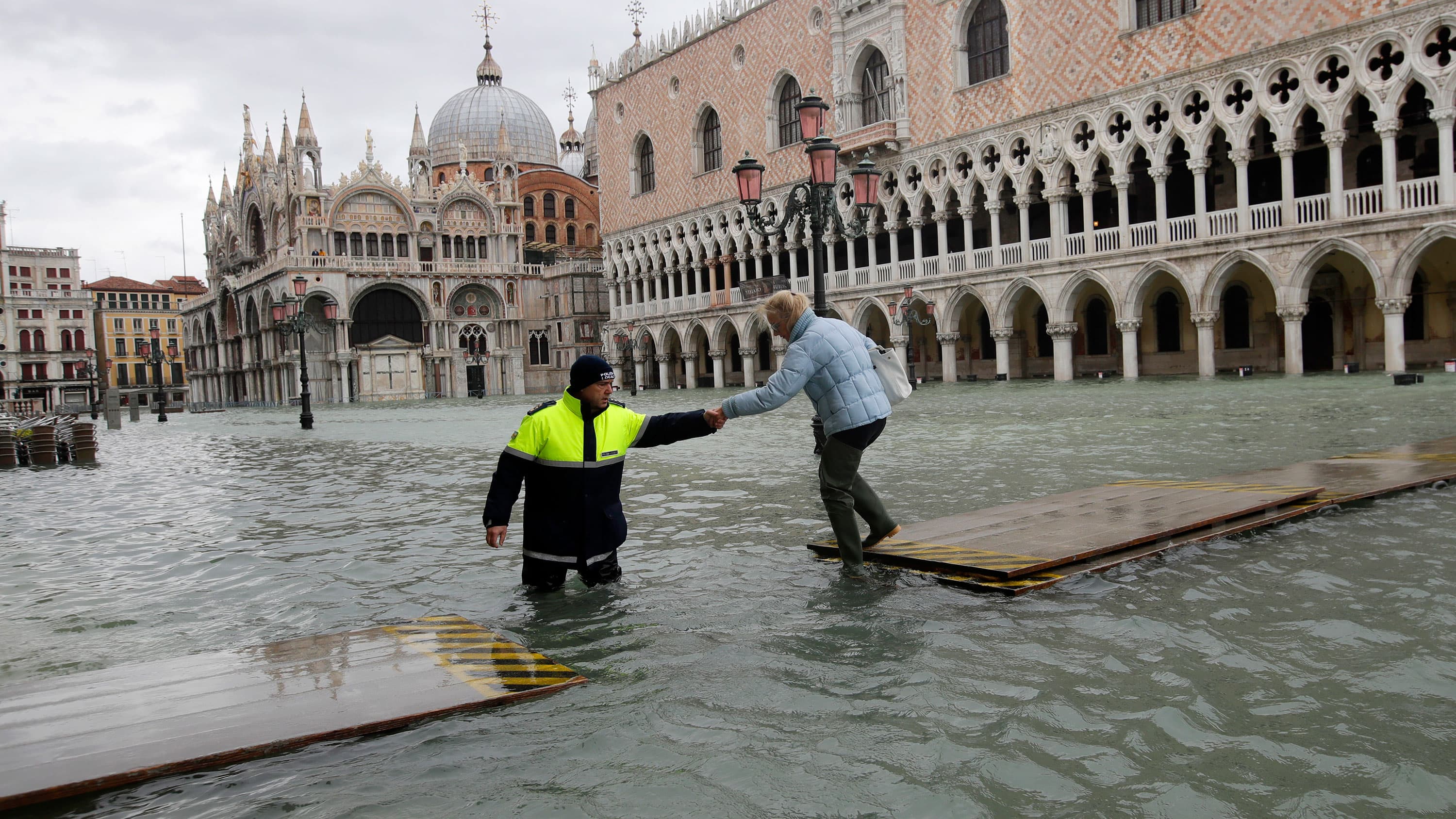 Above: The city of Venice experienced severe flooding in 2019 (image courtesy of Luca Bruno).
MOSE is made of 78 yellow guards that pop out of the sea during times of high tide.
These guards are divided into four barriers strategically located around the entrances to the lagoon, each with their own gates able to admit ships and vessels through.
The guards will typically lie dormant, filled with seawater, but in the event of a high tide are pumped full of compressed air causing them to rise to the surface and divert incoming water.
The system should be able to protect the city from tides up to three metres high.
The use of the system on 3 October was, however, technically still just a test. The final handover is not scheduled until December 2021 and many believe the system still has a lot to prove.
Under construction since 2003, the project's cost has risen sharply, from an original estimate of USD $1.8BN to now well over USD $6BN.
In 2014 more than 30 people were arrested on charges of political corruption linked to MOSE, including the then-mayor of Venice Giorgio Orsoni.
Orsoni himself was charged with the misuse of public funds from the project.
The Italian government then put MOSE under extraordinary management, installing three special chief executive officers.
Above: Venice's flood gates in action (image courtesy of Flavio Lo Scalzo).
Now that the system is close to finishing, many have criticised whether rising sea levels will render it obsolete, or worse, create an environmental disaster.
If the gates are forced to be left permanently up, the lagoon will turn into a stagnant breeding ground for algae.
The full operating and maintenance costs of the project are still unknown, worrying many Venetians that they will be unmanageable.
Header image courtesy of Magistrato alle Acque di Venezia - Consorzio Venezia Nuova.
Comments
---