EUROPE
Upgrading Wrocław's Flood Protection System
Youtube Views

2,235

VIDEO VIEWS
A NEW documentary showing the extent of flood protection upgrades in Poland's fourth largest city, Wrocław, has been released by engineering firm AECOM.
The city, located in the west of the country, straddles the Odra River and has suffered catastrophic floods in 1997, as well as a less severe one in 2010.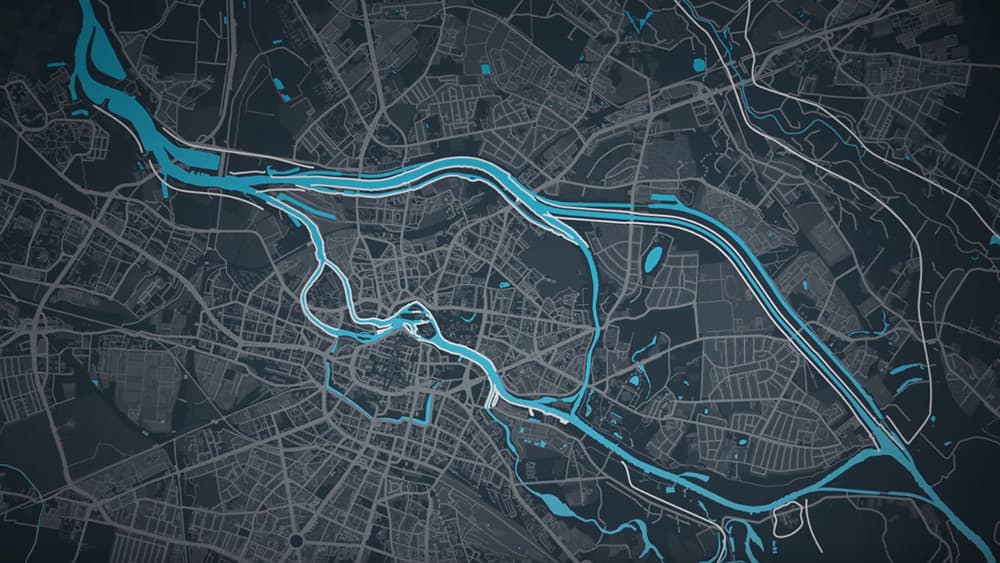 Above: The River Odra has an important presence in the city (image courtesy of AECOM).
Due to a lack of investment in its flood defences following the Second World War, the so-called "Millennium Flood" remains one of the most devastating in living memory. 54 people lost their lives and the damage to the region was estimated to be USD $ 3.5 billion.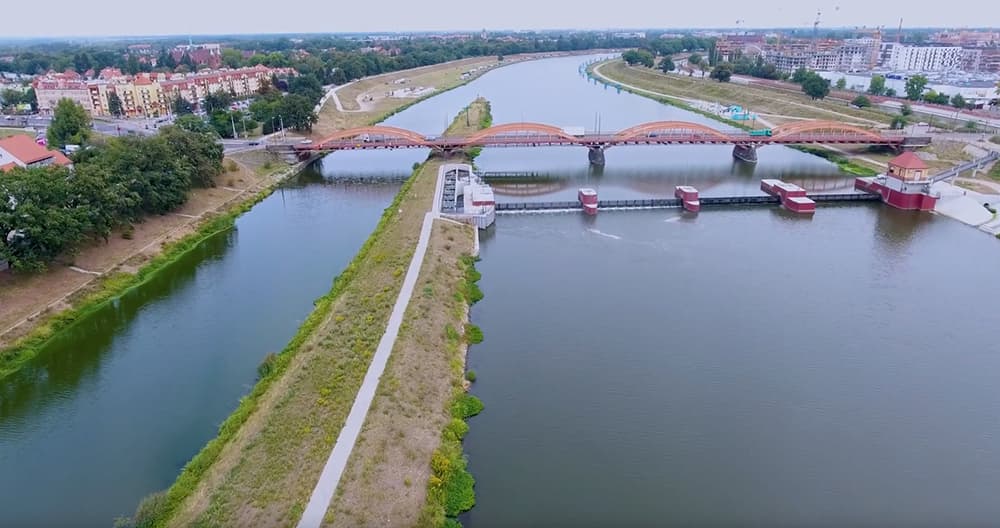 Above: Wrocław's flood defences from 1903 had to be repaired and upgraded (image courtesy of AECOM).
The later flood, which had occurred only months after initial works had started on the project, only confirmed the need to proceed.
The USD $560 million scheme, which is partially financed by the EU Cohesion Fund and the World Bank should complete later this year. It includes a number of strategies to cope with future flood waters.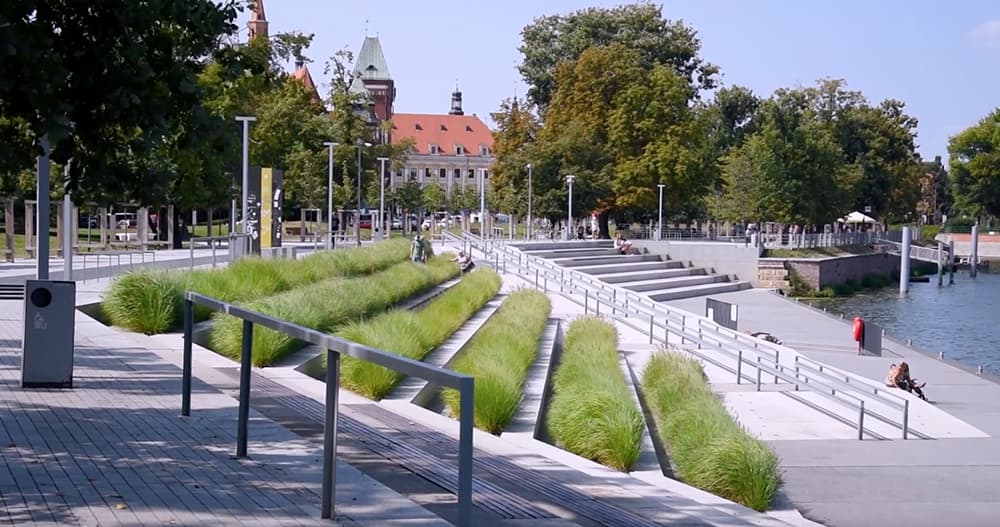 Above: Some of the upgraded levees also provide quality public space (image courtesy of AECOM).
Firstly, the existing flood protection infrastructure, which had been built in 1903 was thoroughly renovated, restoring its full capacity.
Dredging then increased the depth of the river channels in the city further, while a number of embankments were raised in order to protect the city and the surrounding land.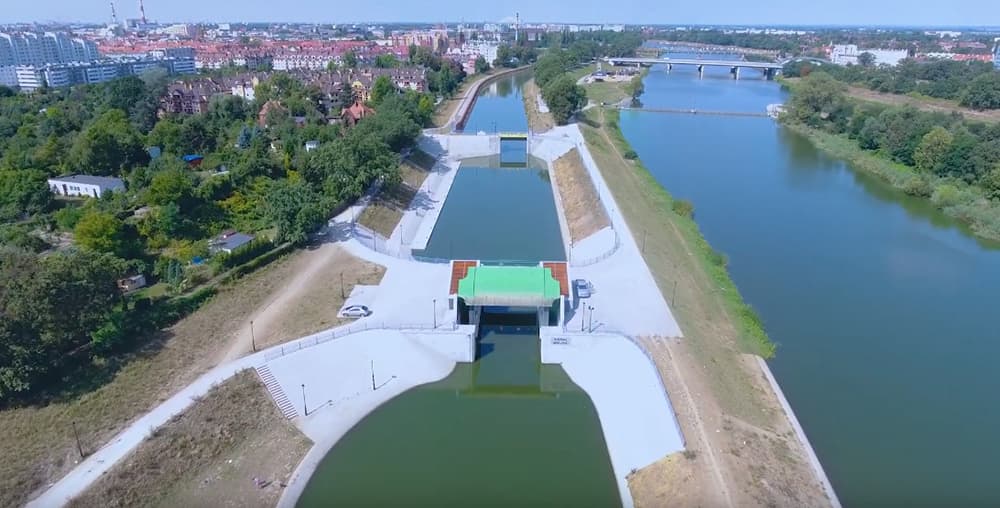 Above: New locks and channels were created as part of the scheme (image courtesy of AECOM).
Another crucial part of the project, currently still under construction, is the 26.3 square kilometre Racibórz Dolny flood-prevention polder some 160 kilometres upstream of the city.
In the case of heavy rainfall and high water, this area of low-lying land by the river will be deliberately inundated in order to prevent the flood from reaching the city.
Comments
---