EUROPE
Bjarke Ingels' LEGO House Opens
Youtube Views

27,647

VIDEO VIEWS
"LEGO House", a hands-on museum for the iconic toy bricks manufacturer, has opened in Billund, Denmark. Designed by Bjarke Ingels Group (BIG) and showcased in this video, the building comprises 21 blocks, playfully stacked to form a loose, 75-foot (23 metre) high pyramid.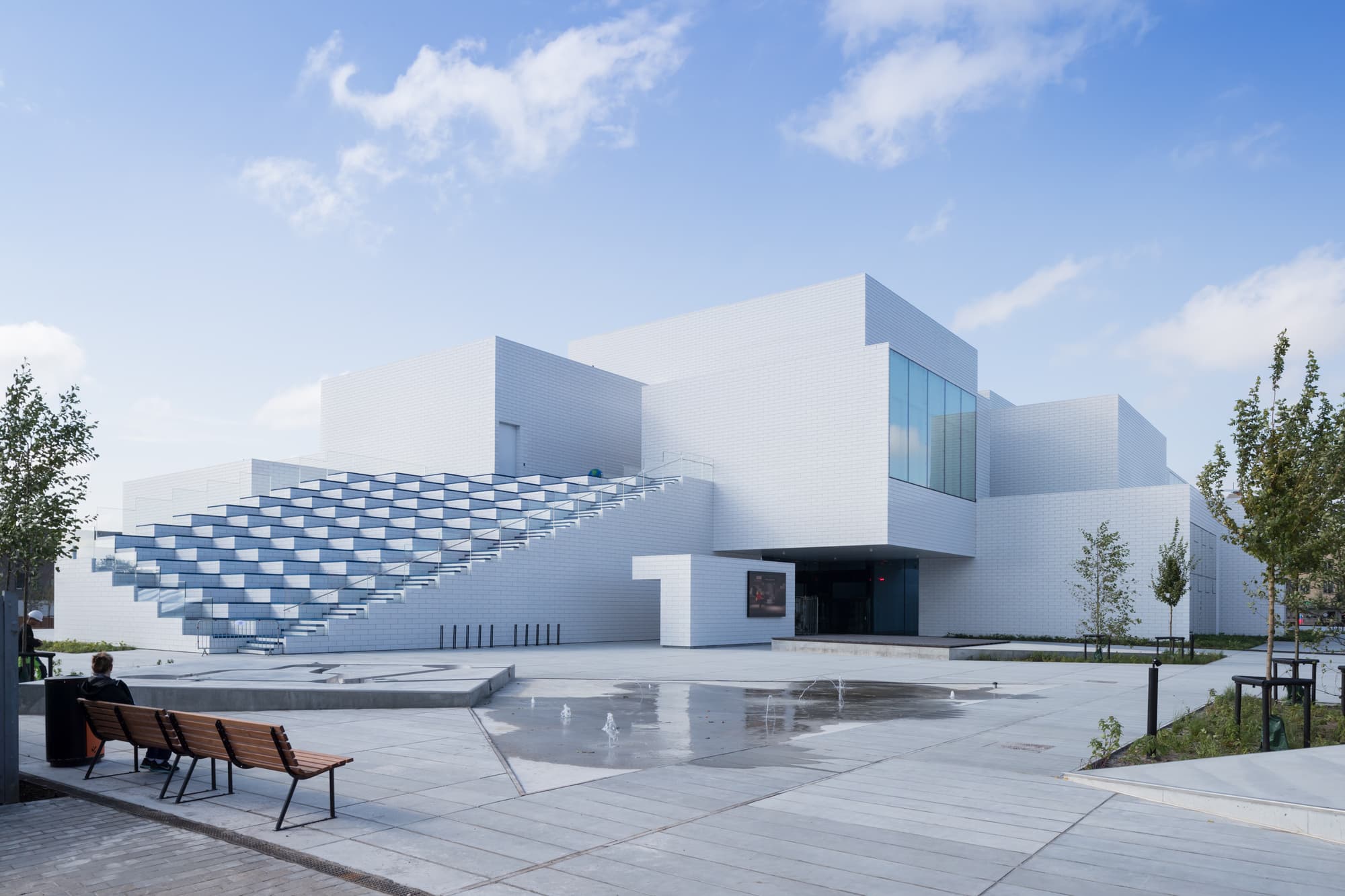 Above: The LEGO House consists of 21 stacked blocks, designed to emulate structures made using the iconic Danish toy bricks (image courtesy of Iwan Baan).
Built in Billund, the town 160 miles (260 kilometers) west of Copenhagen where LEGO was founded in 1932, the complex occupies the site of the former town hall. First announced in 2013, the LEGO House is expected to draw 250,000 visitors a year. In comparison, the LEGOLAND theme park, also in Billund, is visited by two million people annually.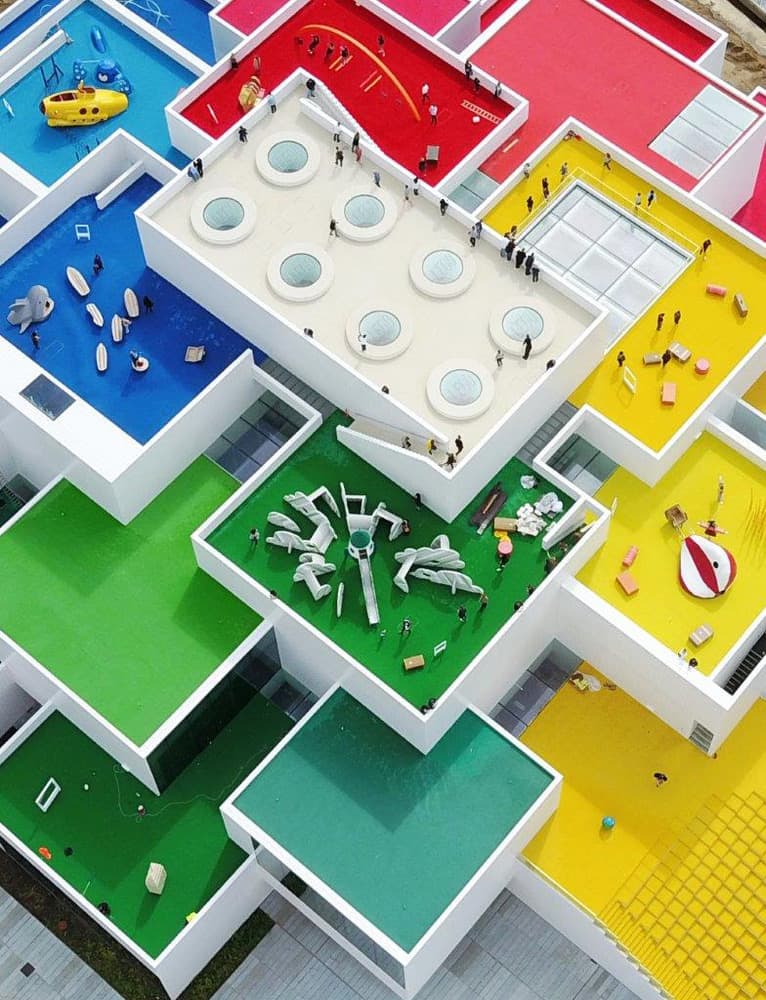 Above: LEGO House's terraces double as publicly accessible playgrounds and viewing platforms (image courtesy of Iwan Baan).
Although the building is billed as the "home of the brick", it is actually constructed using a steel frame, subsequently clad in white ceramic tiles, merely mimicking the appearance of real bricks. Inside the building's cubic modules are 13 galleries, containing a variety of interactive exhibitions and activities. The displays are assembled from a staggering 25 million bricks to immerse the visitors (big and small) in the world of modular-block creativity.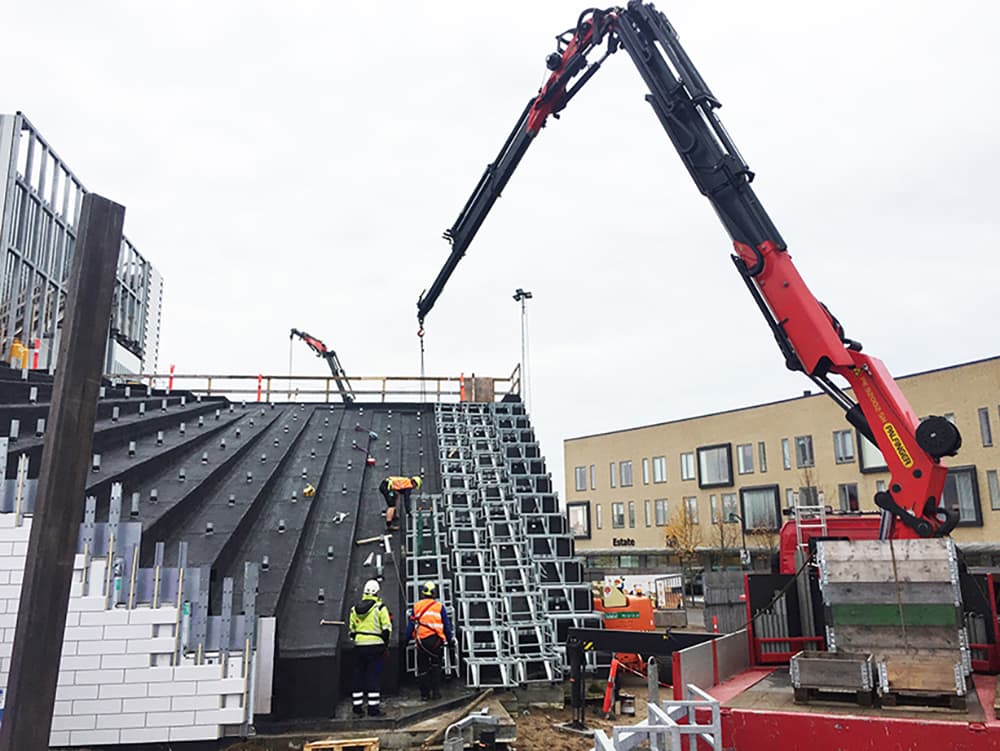 Above: The building constructed using a steel frame, with tiles mimicking the appearance of brick used as external cladding (image courtesy of LEGO).
The rest of the building is taken up by restaurants, shops and other spaces. These are arranged around an internal plaza called "LEGO Square." This allows for individual room-by-room re-arrangement in the future, without having to close down large parts of the building. While visitors must pay to enter the exhibitions inside, the project's brightly-coloured roof terraces have been turned into public playgrounds and viewing platforms.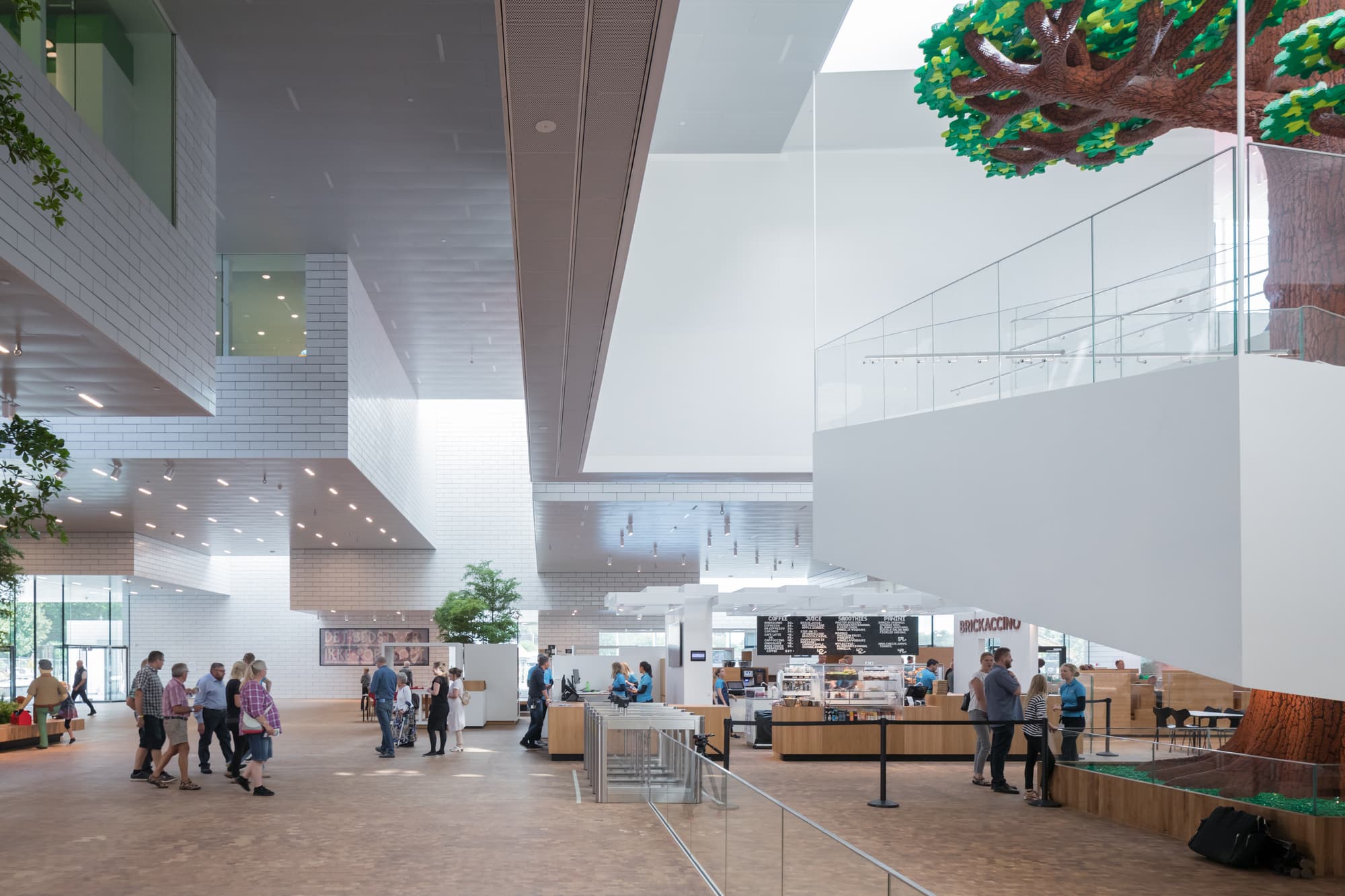 Above: The central atrium, called "LEGO Square," provides access to the exhibition rooms. Below: The displays are meant to trigger curiosity and creativity in visitors big and small. In total, 25M LEGO bricks were used in making the exhibition inside the building ( images courtesy of Iwan Baan).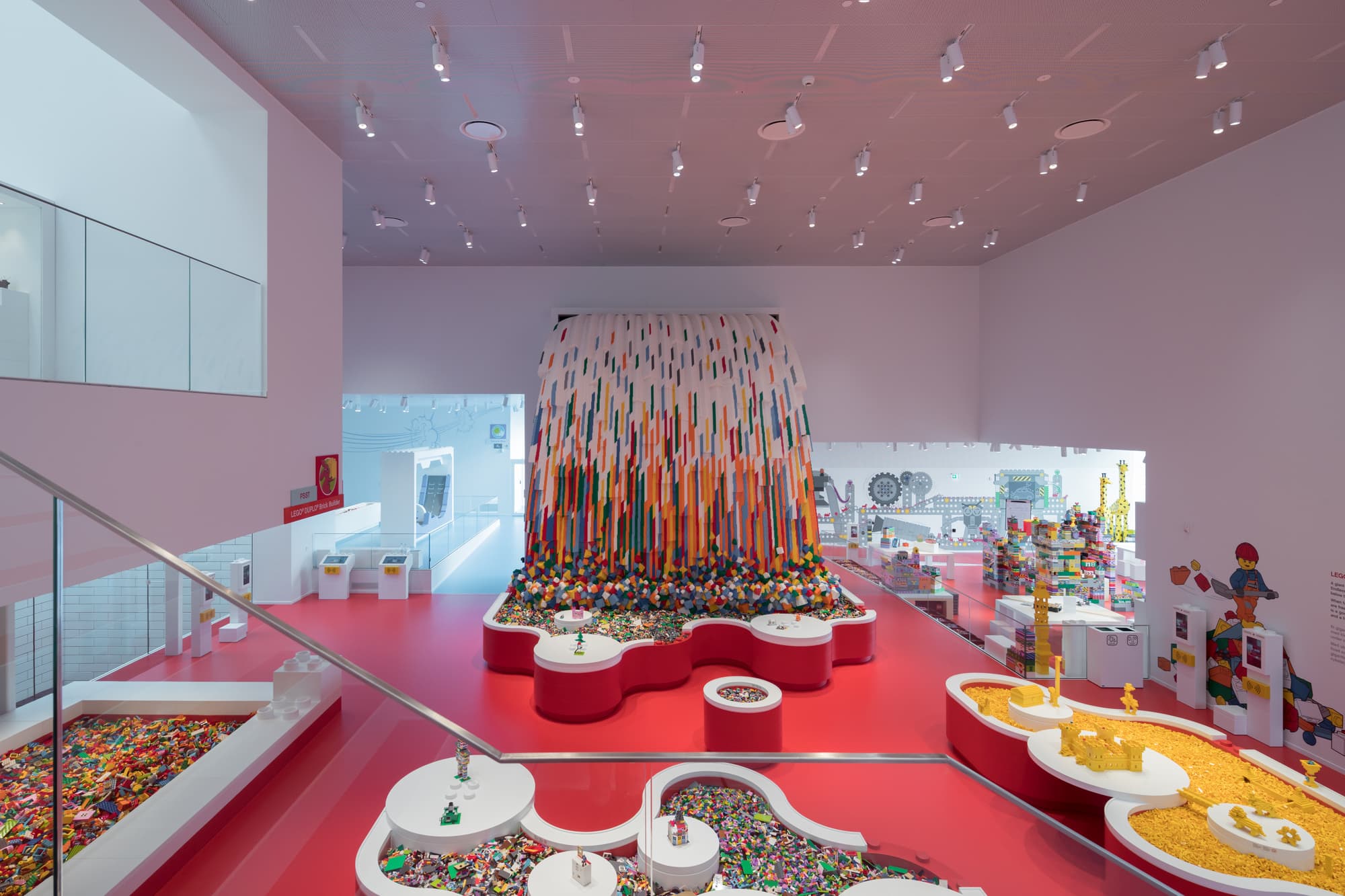 "At its finest, this is what architecture, and LEGO play is all about," said Bjarke Ingels, founder of BIG. "Empowering people to imagine new worlds that are more exciting and expressive than the status quo."
Learn more about LEGO House and how you can visit here.
Comments
---