CITIES
Uber Proposes "Skyports" for its Flying Taxis
Youtube Views

VIDEO VIEWS
LAST week, Uber unveiled the prototype for a drone-like flying taxi at the Elevate Summit, a conference aimed at government officials, academics and entrepreneurs in the on-demand aviation sector.
The tech firm has created a number of prototype designs for on-demand aircraft in the past, and worked with NASA to design "electric vertical take-off and landing" vehicles.
The current prototype has a range of up to 60 miles (100 kilometres), will fly at an altitude of about 2,000 feet (610 metres) and travel at speeds of up to 250 miles (402 kilometres) per hour.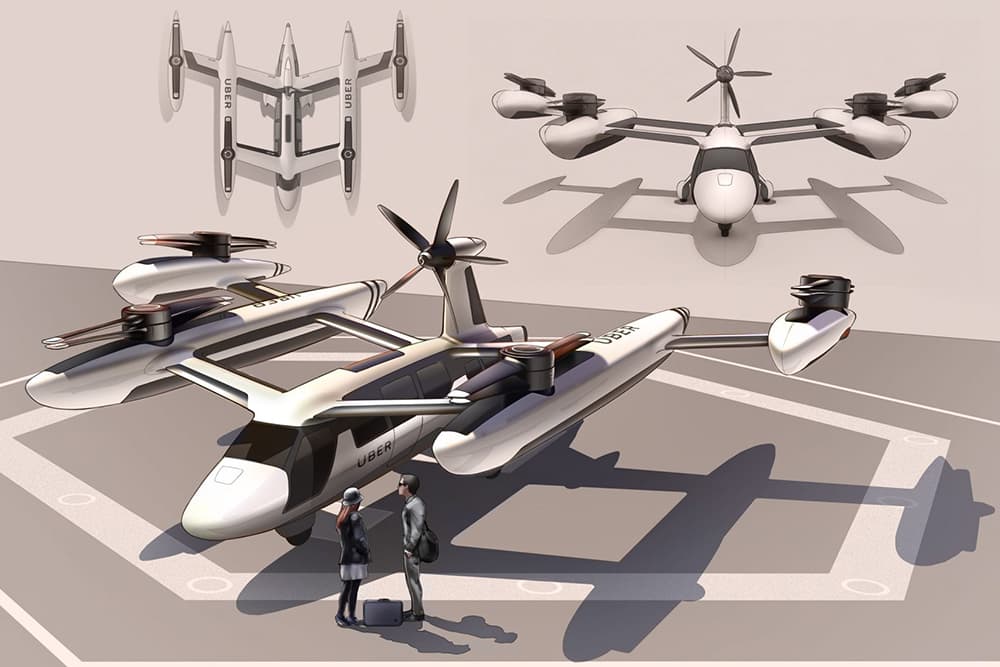 Above: Uber's latest proposal for an on-demand taxi aircraft is a cross between a helicopter and a drone (image courtesy of Uber).
The latest prototype - which can accommodate four passengers - should be ready to undergo testing in Los Angeles by 2020 before entering full commercial service by 2023.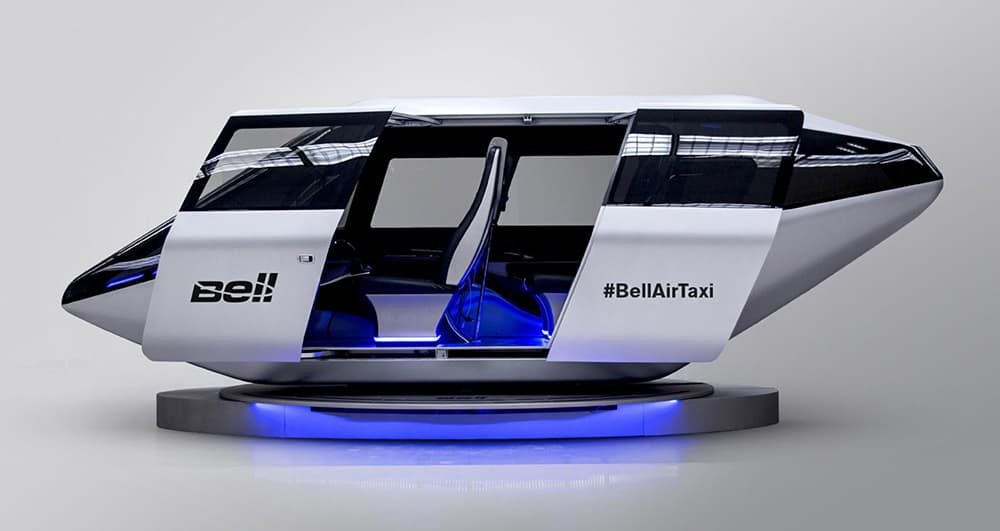 Above: Cabin of an earlier prototype for "UberAIR" developed by Bell (image courtesy of Uber).
Dallas has also been selected for a trial of so-called "UberAIR" - while the company is also currently looking for an international city to run a similar trial.
In keeping with Uber's current strategy, the firm will not own, manufacture or operate any aircraft. Instead it will rely on partnerships with companies like Embraer, Bell, Aurora Flight Sciences and others to build and maintain the fleet.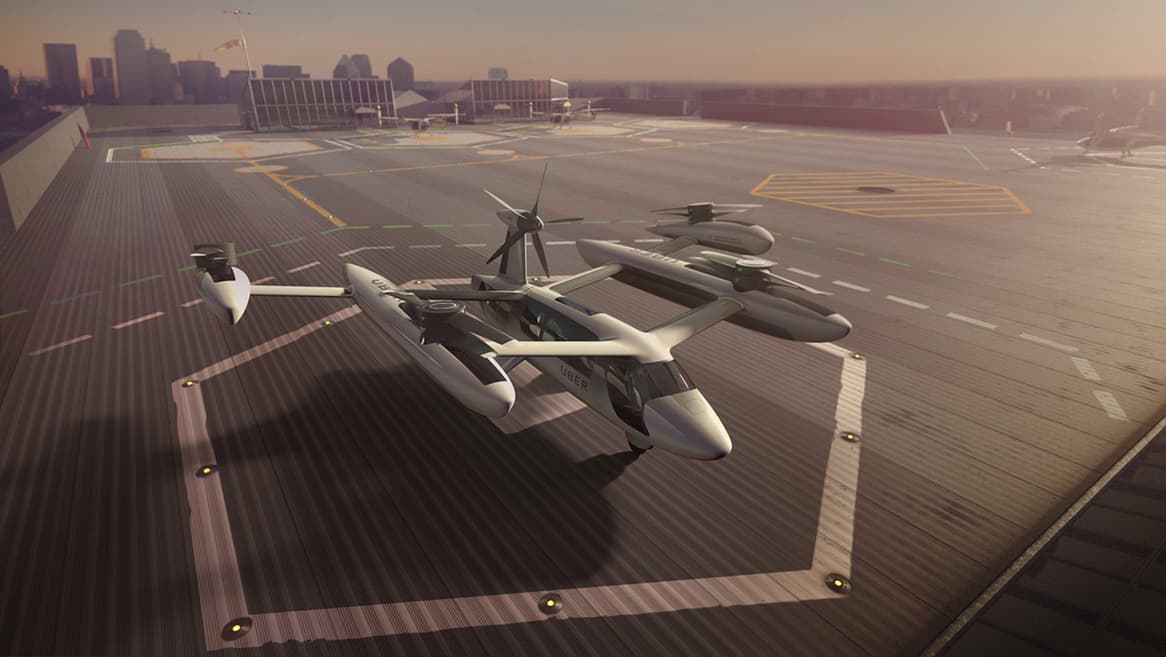 Above: A rendering of an air taxi at a "Skyport"(image courtesy of Uber).
An integral part of Uber's vision are the so-called "Skyports", and several proposals have been developed by leading architects and engineers.
These 3-acre facilities - built near sport stadiums, concert halls, train stations and other key areas - are to be used for pick up and drop off-points, as well as charging points for the drones.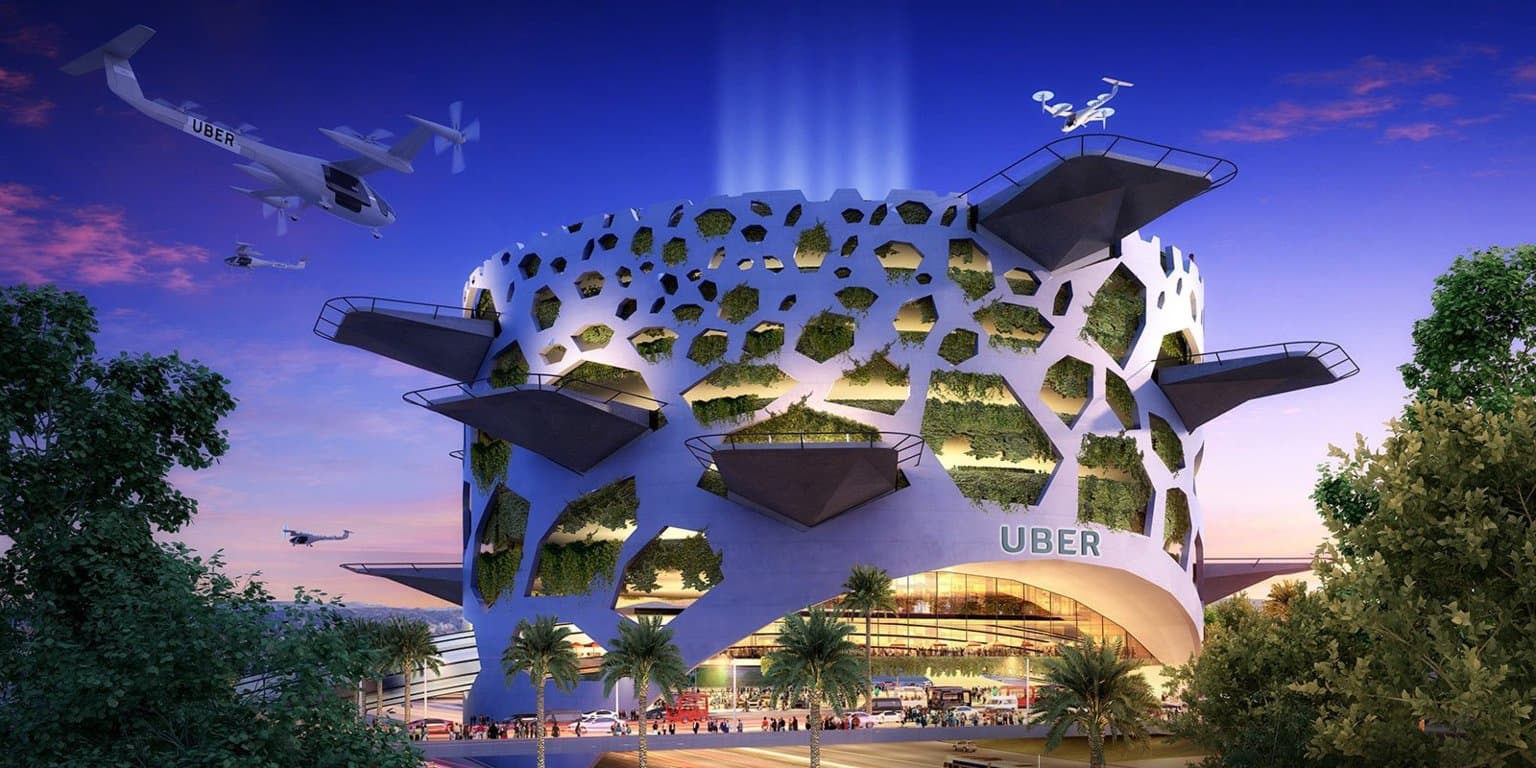 Above: "Skyports" are compact facilities that will serve as pick-up and drop off points for UberAIR services (image courtesy of Uber).
Comments
---