EUROPE
Tunnelling Begins on Thames Tideway
Youtube Views

VIDEO VIEWS
THE first tunnel boring machines (TBMs) started excavation on the Thames Tideway Tunnel late last year.
Now, the consortium behind the project has released new footage showing the works commencing.
In November 2018, Millicent started digging at the Kirtling Street site in Battersea, west London. The TBM, named after the suffragette Millicent Fawcett, will be tunnelling half of the 13-kilometre central section of the tunnel.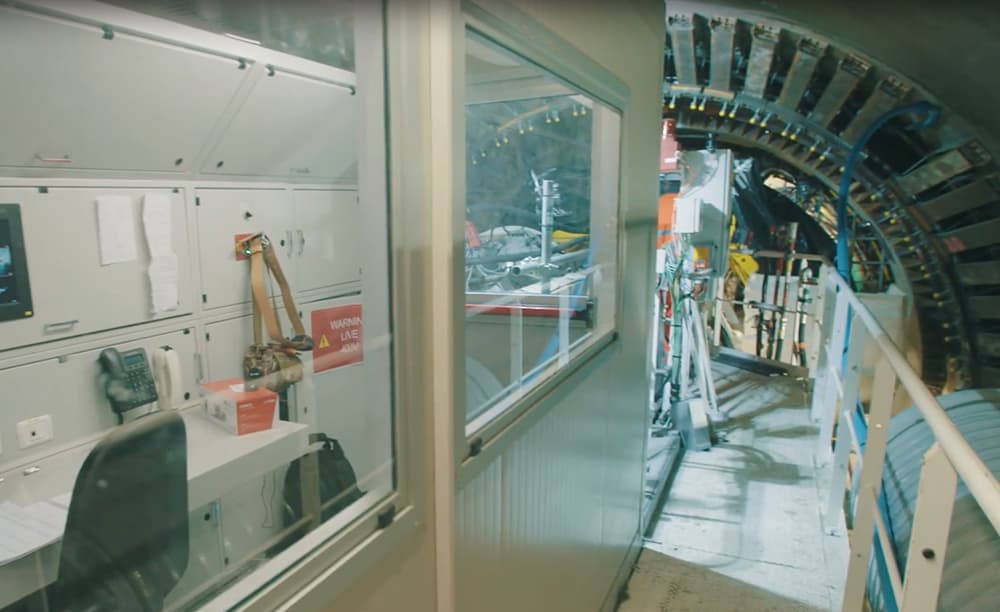 Above: The TBM Millicent began tunnelling last November (image courtesy of Tideway London).
The £4.2 billion infrastructure project is expected to complete in 2023 and features a 25 kilometre long "super-sewer".
It is expected to reduce the 39.5 billion litres of sewage that overflow into the Thames during heavy storms by 95%.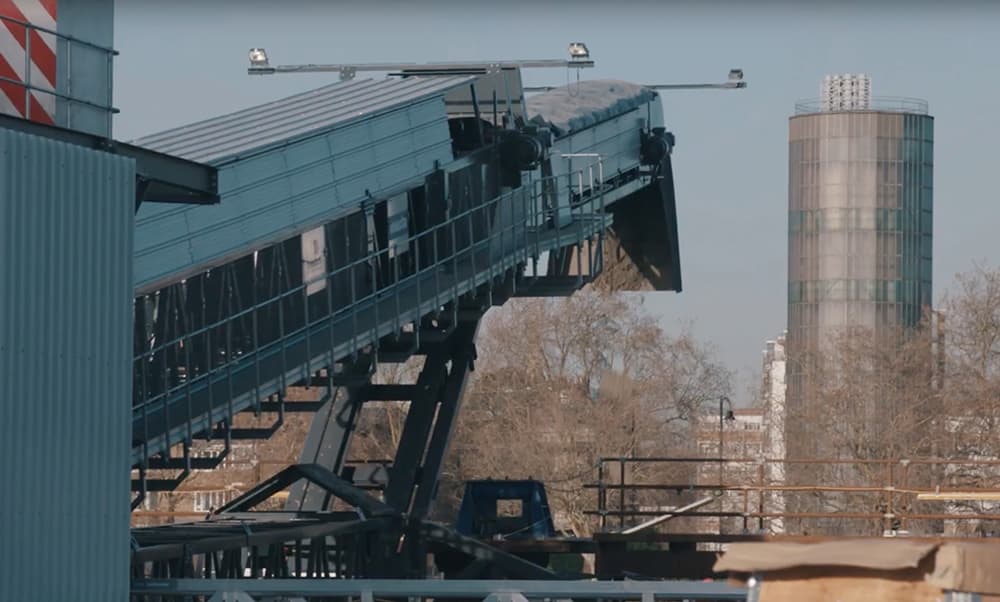 Above: A series of conveyor belts moves the excavated matter from the TBM onto a barge (image courtesy of Tideway London).
Once the TBM has started cutting its way through the soil, it will transport the excavated material along its length along a series of conveyor belts. These will eventually transport this material to the surface, where barges are waiting to receive and dispose of the material.
A decision to use the river has been chosen because of logistical and environmental concerns.
Each barge has a capacity of 1,600 tonnes - about 100 lorries - and water transport drastically reduces congestion and emissions from the project.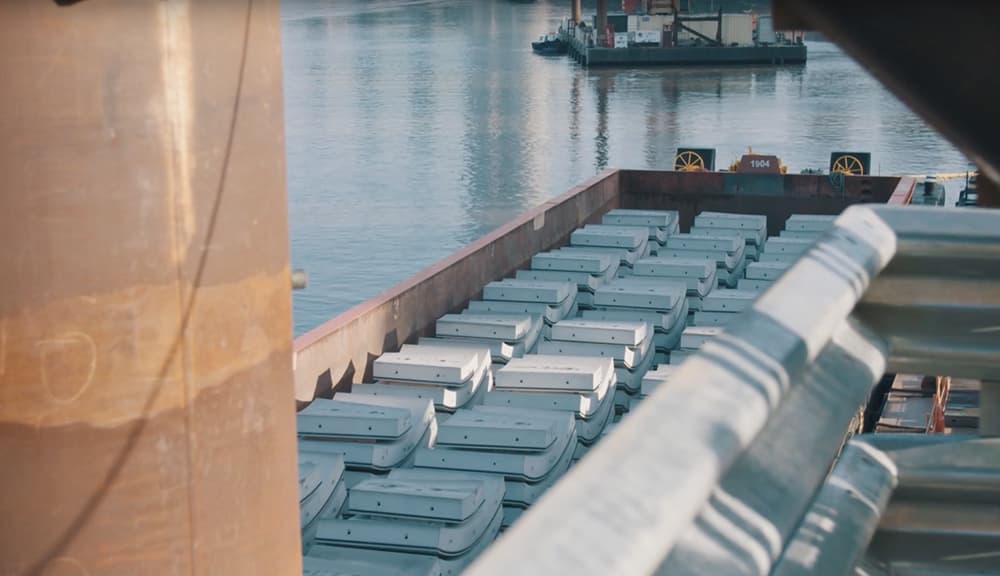 Above: Tunnel wall segments are prefabricated and brought onto the site in a barge in order to ease congestion and decrease emissions (image courtesy of Tideway London).
Similarly, the tunnel segments, prefabricated on the Isle of Grain in the Thames Estuary, are also brought in on a barge and lowered into the tunnel.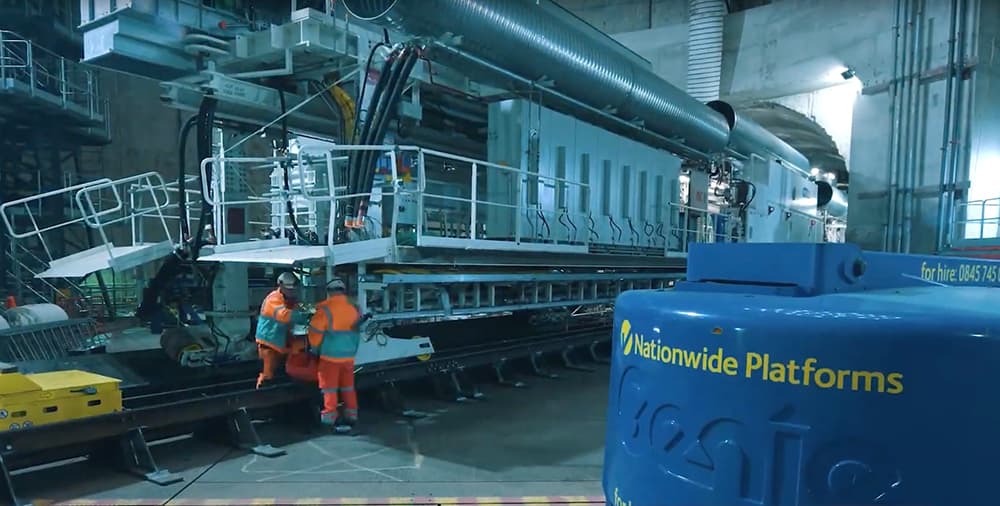 Above: The TBM is assembled in pieces as it progresses down the tunnel (image courtesy of Tideway London).
The TBMs used on the project weigh about 1,350 tonnes and are 120 metres (394 feet) long when fully assembled.
However, the size of the tunnel shafts does not allow for a full assembly, so only the drill head and operator's cabin are used, while the rest of the machine is assembled as the TBM progresses down the newly built tunnel.
Comments
---