EUROPE
Thames Tideway Tunnel Explained
Youtube Views

2,814

VIDEO VIEWS
THE "Thames Tideway Tunnel" is a major new infrastructure project taking place beneath one of the world's largest cities - but what does it actually entail and why is it necessary?

The objective of the project (dubbed the "super-sewer" by some) is to combat sewage overflow into the River Thames.
London's sewer system was built between 1859 and 1865, and engineered by Sir Joseph Bazalgette. The system collects rainwater and sewage, carrying these far out of the city.
At peak times or during rainstorms the system can overflow. To prevent the discharge running back into public areas or even people's homes, the system was designed to overflow into the Thames.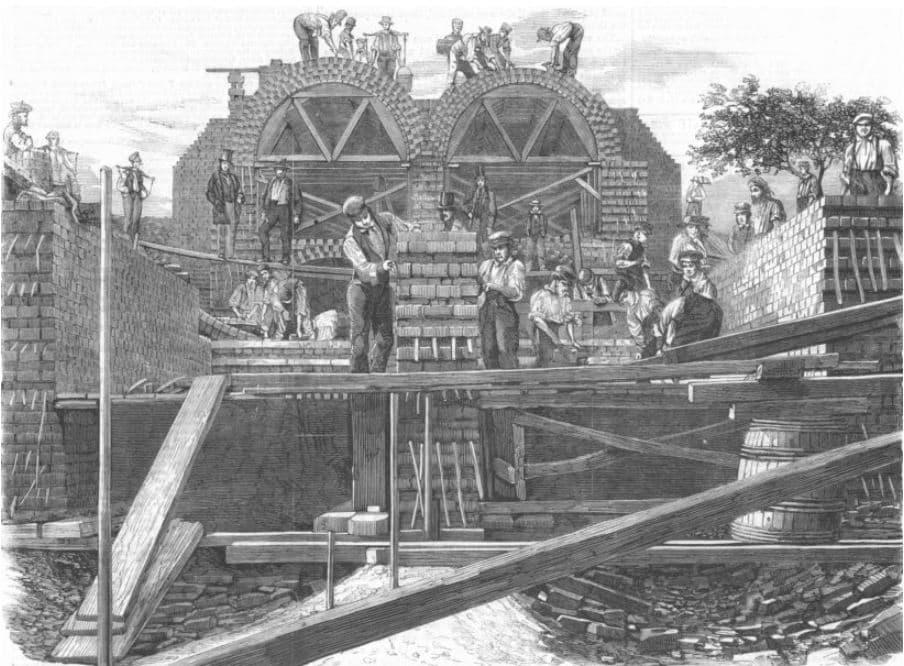 Above: An illustration showing the building of London's sewage system in the 19th century (image courtesy of Wikimedia). Below: A combined sewer overflow (CSO) releasing rainwater and sewage during peak times (image courtesy of the Thames Tideway).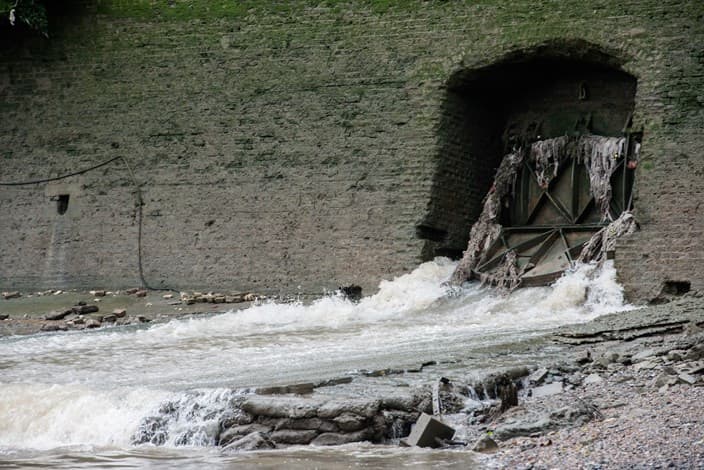 Though the system revolutionised public health at the time, it was constructed when Greater London had a population of just 3 million people - and only a fraction of those people were actually connected to the sewer.
Greater London's population now exceeds 8.8 million people and, combined with stronger storms as a result of climate change, the annual combined sewer overflow amounts to some 39.5 billion litres each year.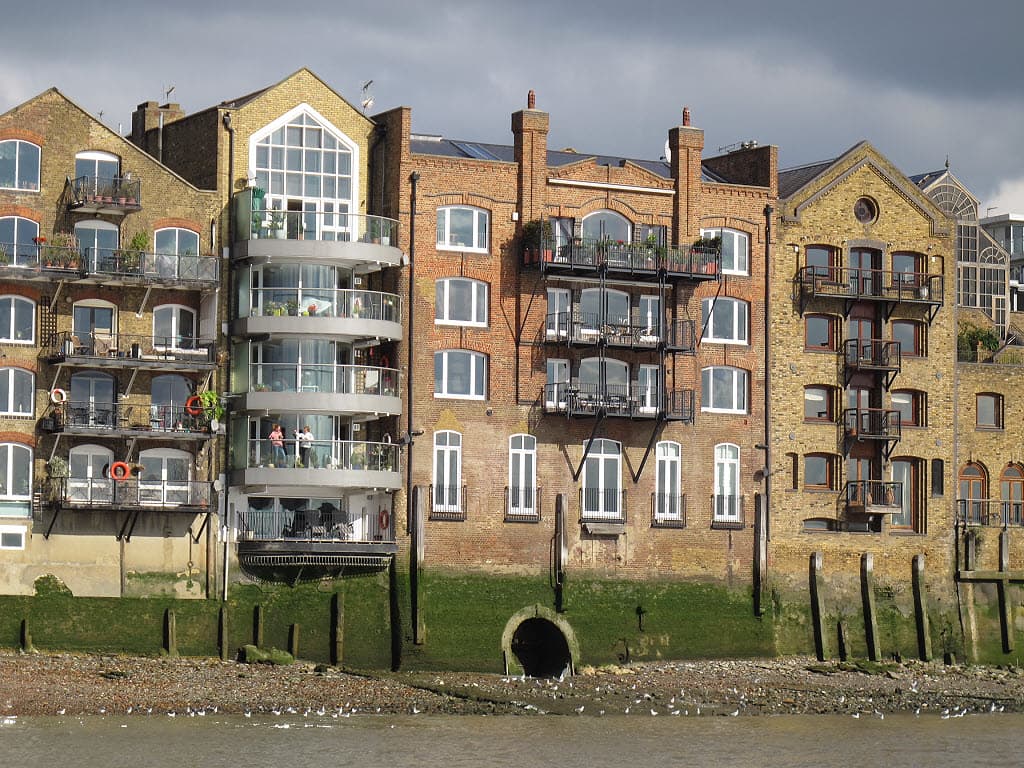 Above: London's growing population and climate change have put additional strain on the Victorian system (image courtesy of Stephen Craven).
This severely affects the river's biodiversity; a single major overflow in west London killed 26,000 fish in 2017.
The Thames Tideway project will see the construction of a large tunnel 66 metres beneath the Thames, designed to collect the overflow that would usually end up in the river.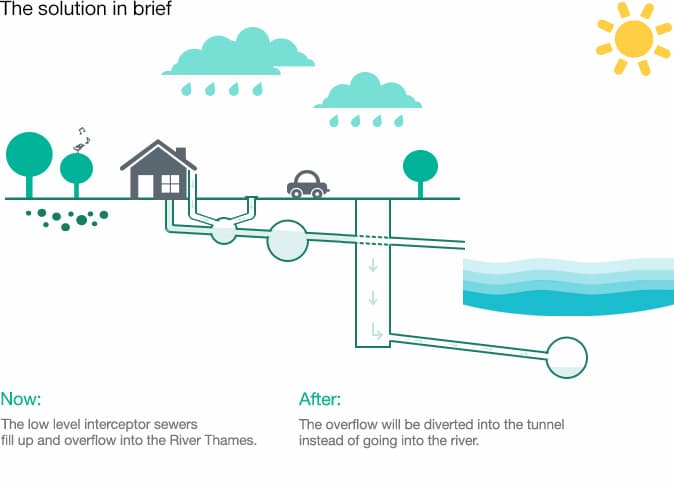 Above: A diagram showing how overflows will be diverted to the new "super-sewer". Below: A diagram of the route of the Thames Tideway Tunnel (images courtesy of the Thames Tideway).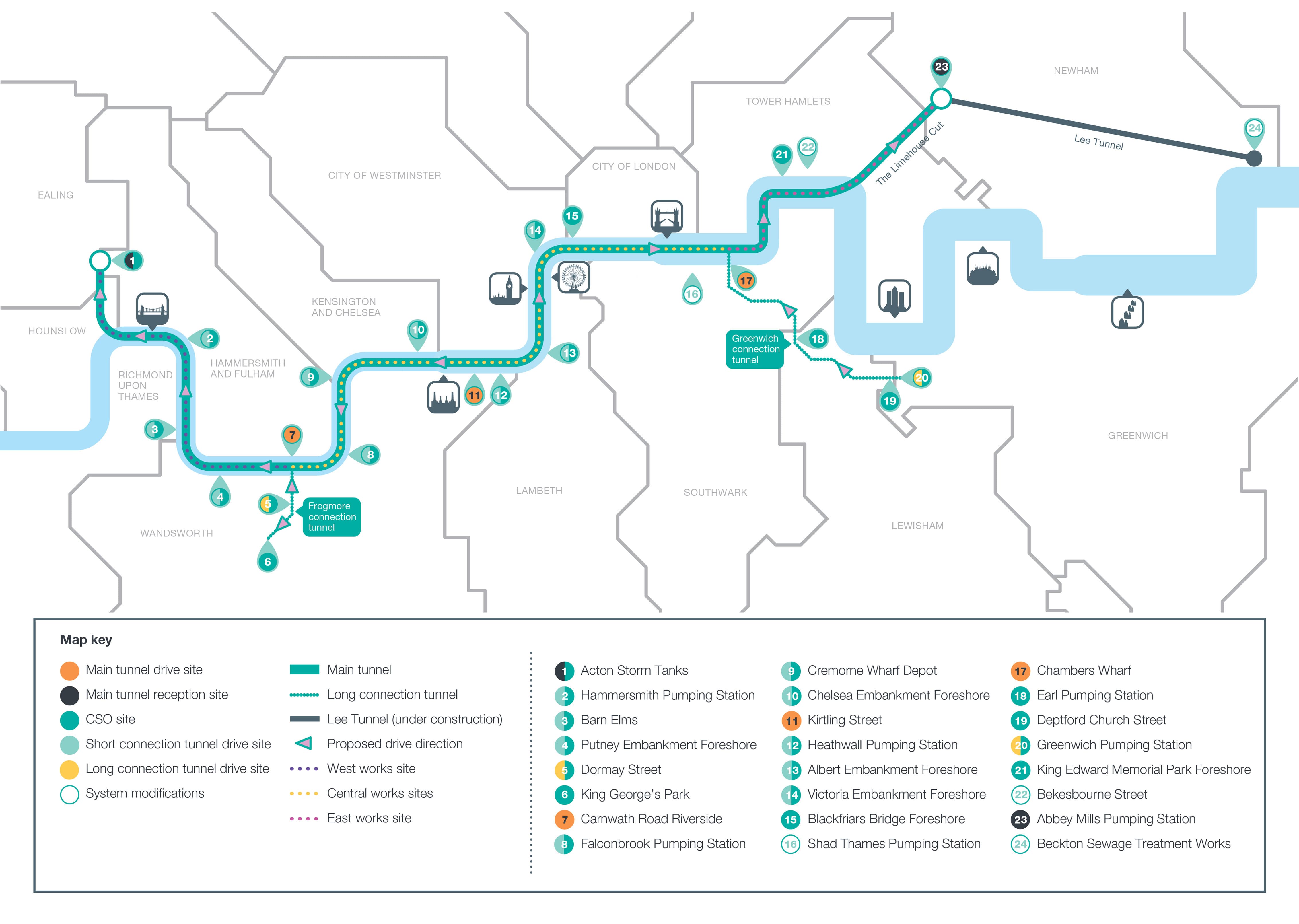 Beginning in Acton, in London's west, the tunnel will extend all the way to Abbey Mills Pumping Station in Newham to the east. The "super-sewer" will have a diameter of 7.2m and run for a total length of 25 kilometres.
Once it reaches Abbey Mills, the sewage will be pumped through the Lee Tunnel and onto the Beckton Sewage Treatment Works for treatment and discharge.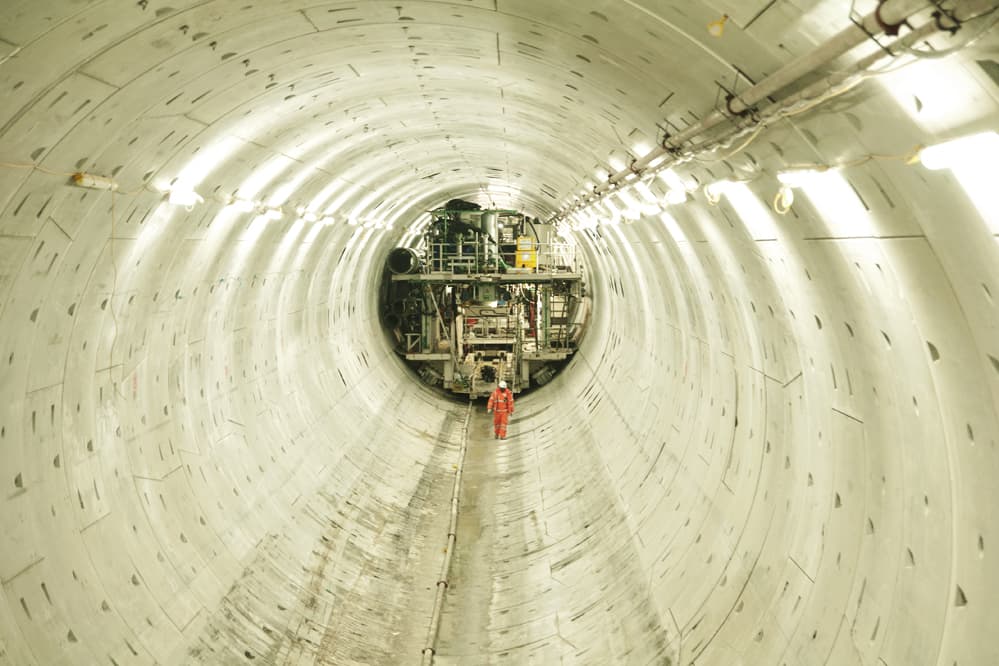 Above: Lee Tunnel, part of the new network of tunnels that will help keep London's river clean (image courtesy of Thames Tideway).
The projected cost of the project is £4.2 BN, and the tunnel is expected to complete in 2023.
Once operational, the annual overflow into the River Thames is set to be cut by an impressive 94%.
Comments
---