SKYSCRAPERS
Time-Lapse Captures Construction of Paris Courthouse
Youtube Views

VIDEO VIEWS
THE largest court complex in Europe - and the third tallest building in Paris - has recently been completed.
Construction of the new facility, led by contractor Bouygues, was captured in this impressive time-lapse video.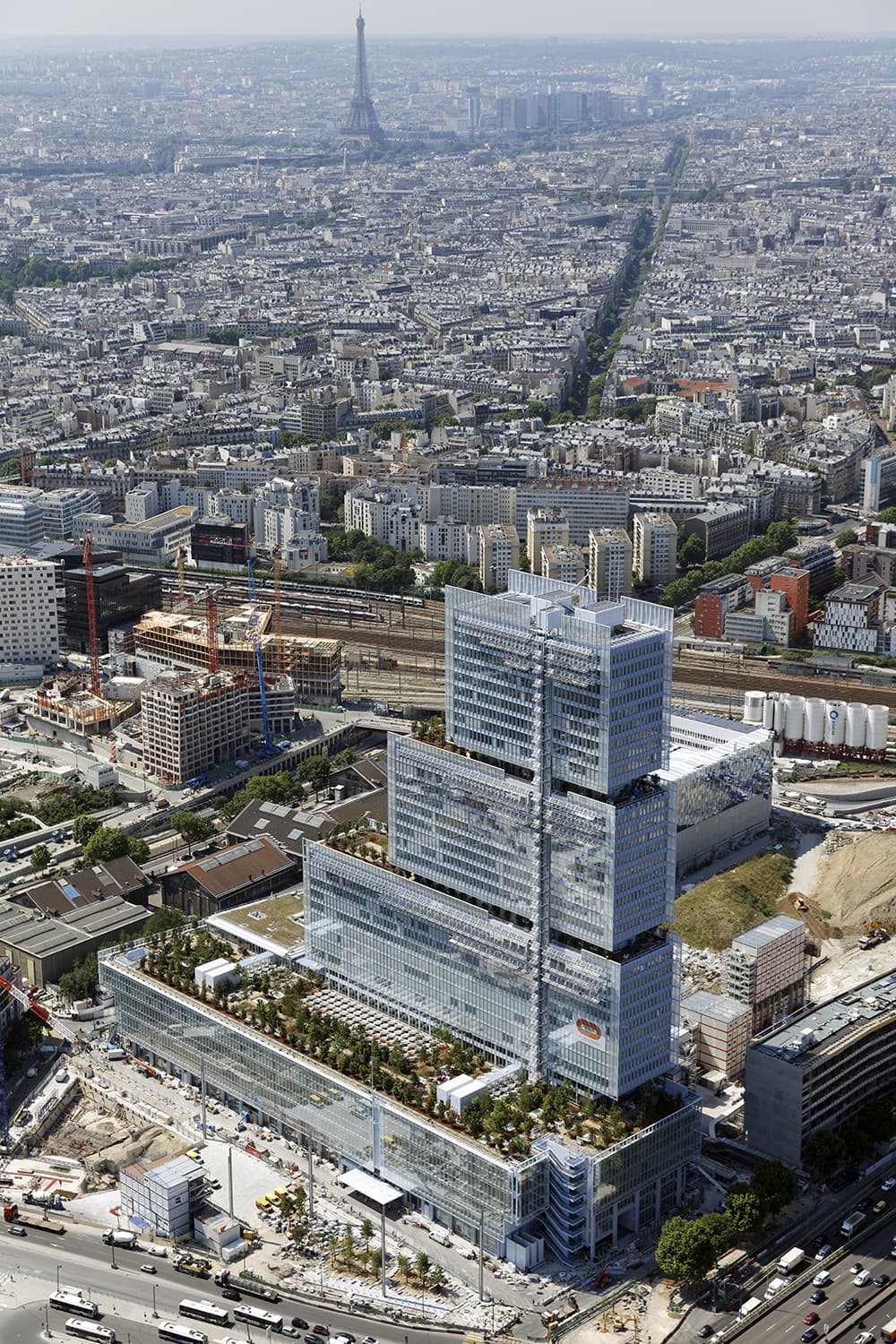 Above: The new courthouse is a rare new addition to the Paris skyline (image courtesy of RPBW).
Designed by Renzo Piano Building Workshop (RPBW), the 160 metre (525 foot) tall tower rises at the north-western edge of central Paris.
Composed of four stacked volumes separated by expansive roof gardens, the USD $670 million building brings together a number of previously scattered judicial facilities.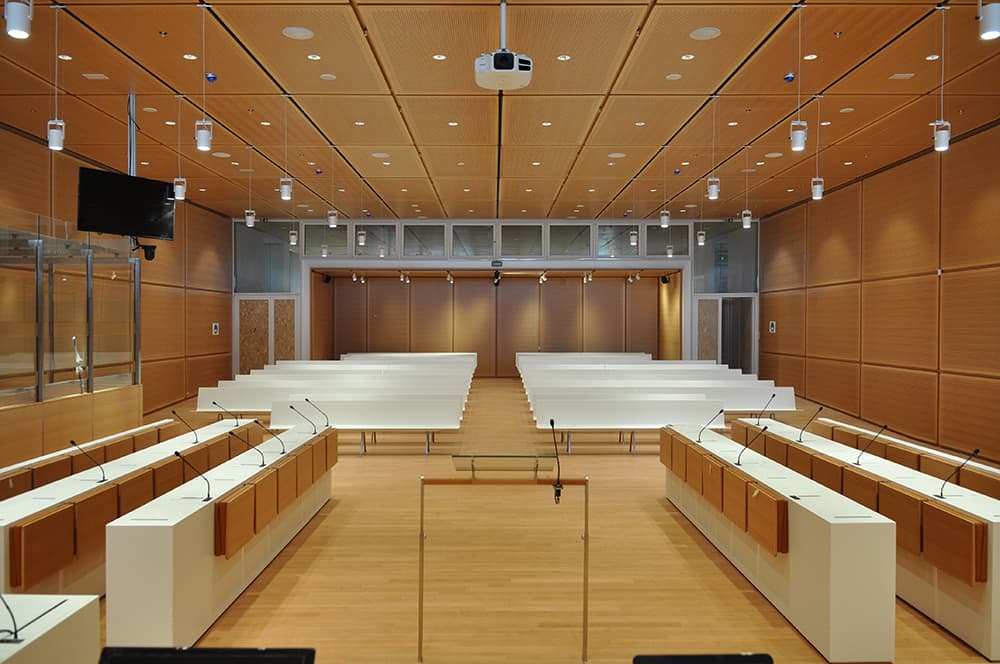 Above: Some ninety courtrooms now provide judicial services that were previously scattered around the city. Below: The spectacular lobby creates a fitting entrance to the new "Palais de Justice" (images courtesy of RPBW).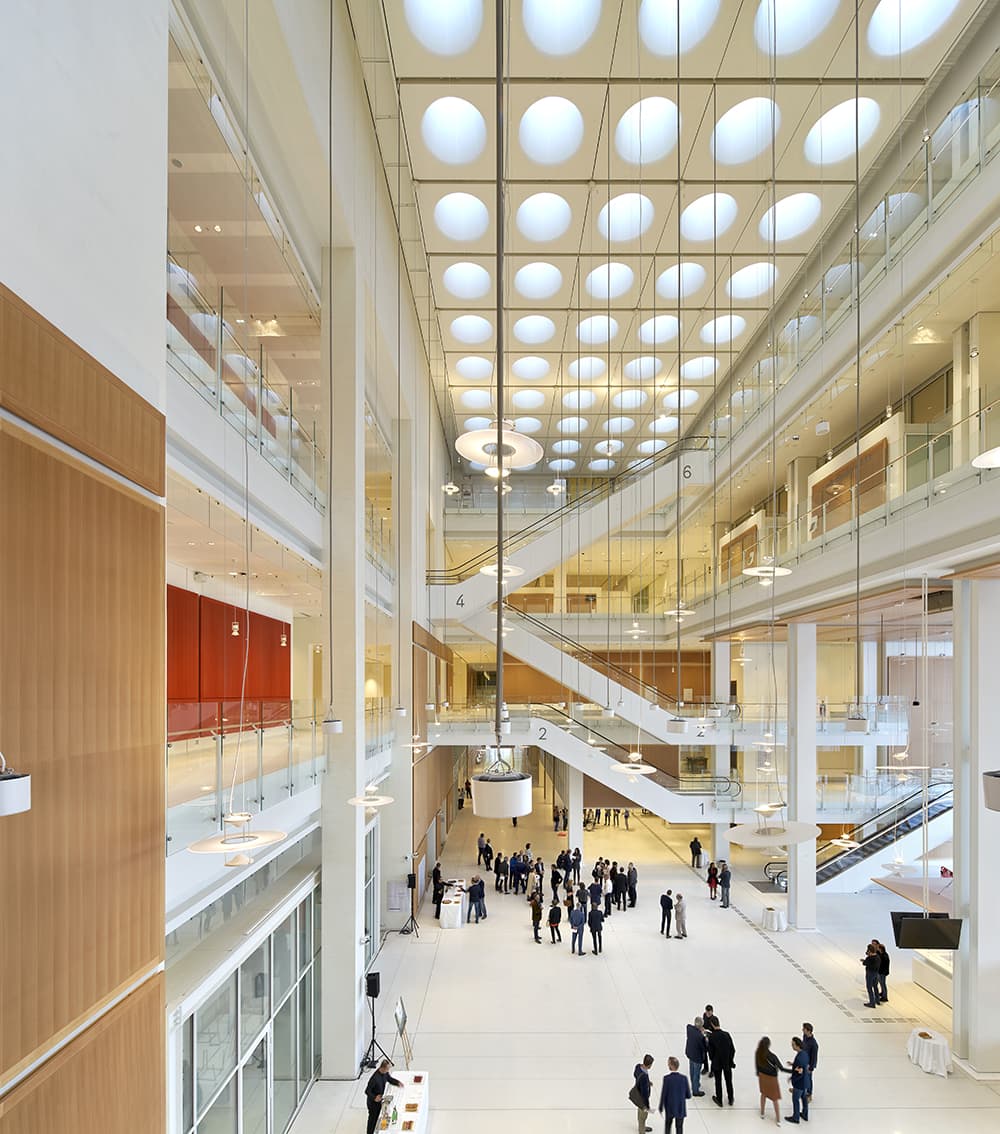 Containing 90 courtrooms together with corresponding offices and ancillary facilities, construction of the 88,500 square metre (953,000 square foot) building was completed earlier in 2017.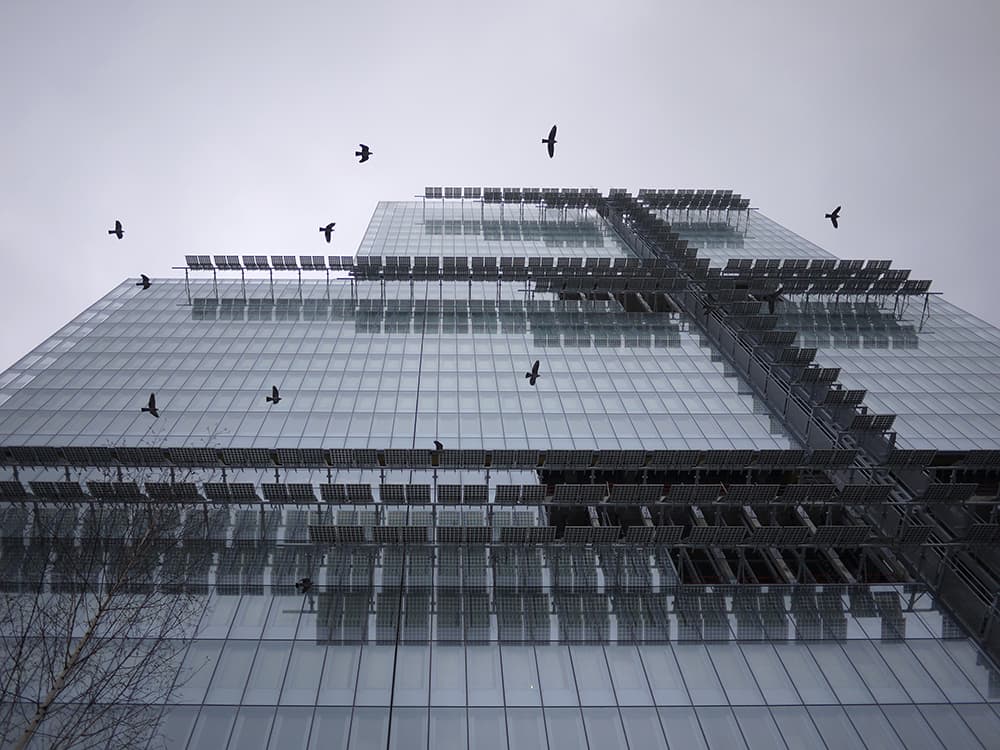 Above: The building's facade includes solar panels (image courtesy of RPBW).
The building integrates a number of sustainability features within its design, including several green roofs (containing over 500 trees), natural ventilation, a rainwater collection system and photo voltaic (PV) panels.
The building's relatively small width – just 35 metres (or 115 feet) – allows natural light to penetrate across its floor plate.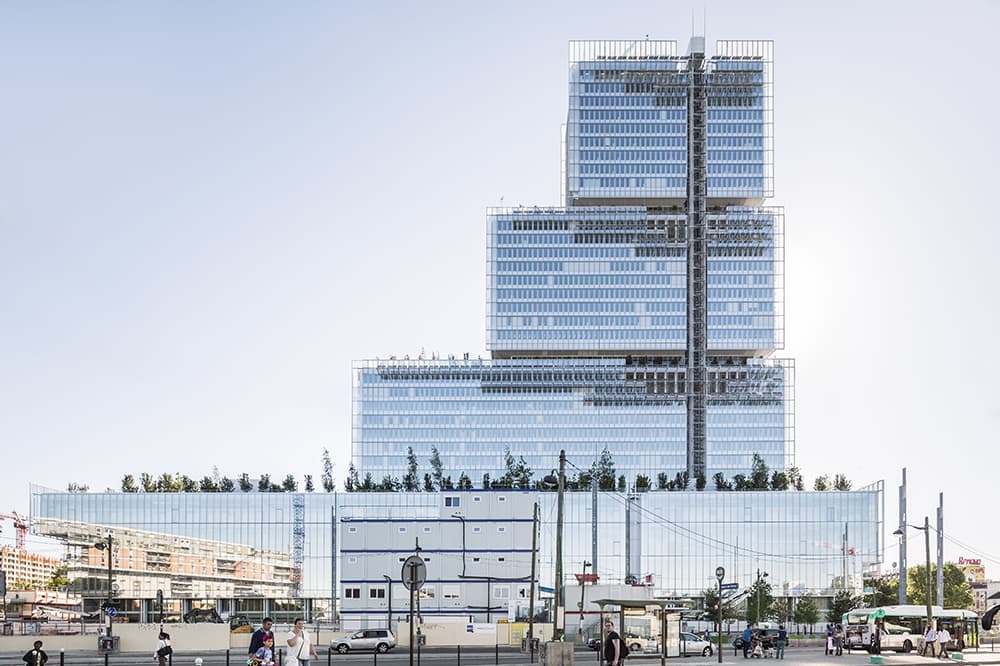 Above: Natural light is brought into the new facility via an extensive glass facade (image courtesy of RPBW).
Piano's skyscraper joins a small, but growing number of towers in central Paris.
There are very few tall buildings in the city due to height restrictions introduced in the 1970s following the completion of the 210 metre (690 foot) Tour Montparnasse. That office tower, which is viewed as an eyesore by many Parisians and visitors alike, is set to be renovated in time for the city's hosting of the 2024 Olympics.
Above: Herzon and de Meuron's "Tour Triangle" is due to complete in 2020 (image courtesy of Herzog and de Meuron).
With the ban on skyscrapers finally lifted in 2008, tall buildings are making a steady comeback in the Paris.
Perhaps most notably Herzog and de Meuron's "Tour Triangle", which is set to reach a height of 180 metres (590 feet) when finished in 2020, is currently under construction in the south-west of the city.
Comments
---