AUSTRALASIA
Building Sydney's Newest Student Hub
Youtube Views

VIDEO VIEWS
A NEW student hub for the University of Technology Sydney (UTS) is currently under construction just outside of the city's central business district.
The 15-storey tower will add 57,000 square metres of space of teaching, learning and research facilities, including a new library, lecture halls and state of the art audio-visual spaces that are designed to encourage collaboration between students.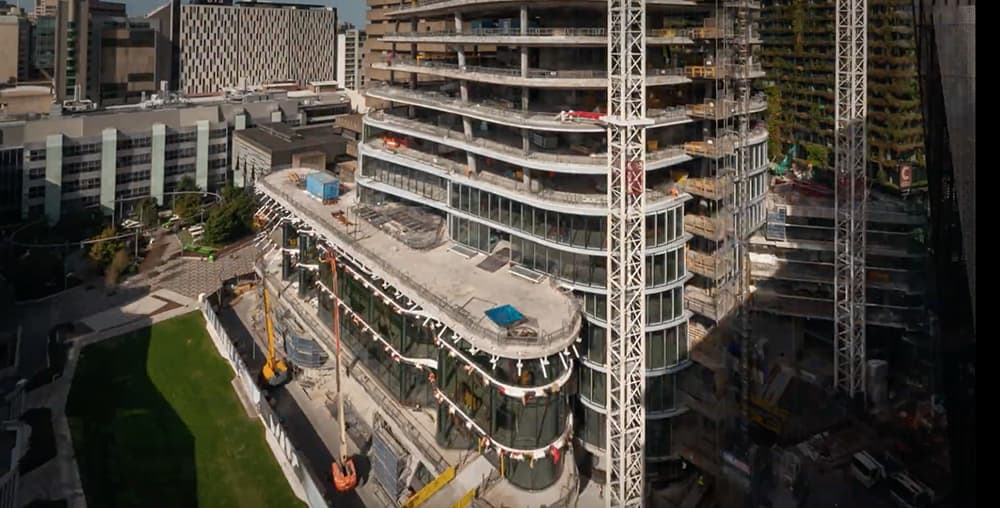 About: The building's facade, which has just completed, consists of 3,600 panels (image courtesy of UTS).
Also incorporated into the building will be offices for the Faculty of Law and research facilities for the Faculty of Engineering and IT.
Above: The building also contains rooftop terraces on both sides of the building (image courtesy of FJTM).
Landscaped terraces have been incorporated into the design, giving students and staff the opportunity to work, socialise and relax outdoors and a series semi-sheltered, naturally ventilated, winter gardens in the higher portion of the building.
Above: The building will contain not only academic, but also social facilities, like a new food court (image courtesy of UTS).
The building will be fitted with sensors that will monitor room temperature and occupancy and adjust the level of cooling, heating and lighting required.
Adjustable louvres within the facade will control the amount of sunlight entering the building and prevent overheating.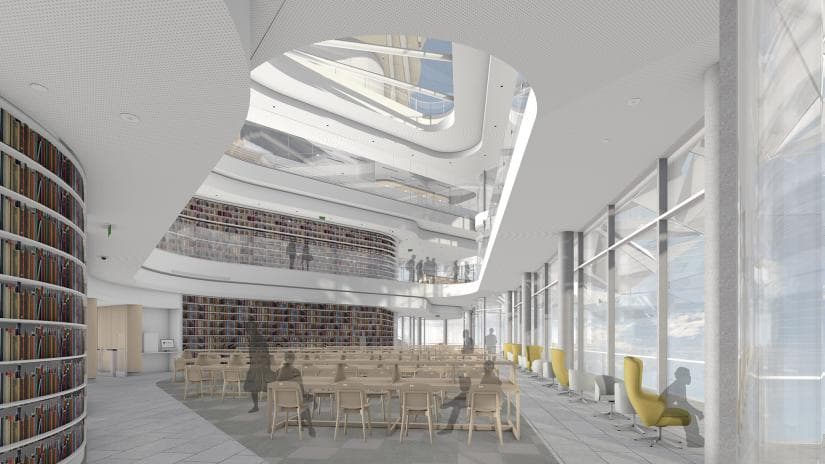 Above: The facade contains integrated louvres to stop the building from overheating (image courtesy of UTS).
Other sustainable features include greywater recycling which will be used for irrigation and flushing toilets.
The building will also be connected to a district cooling system and aims to achieve a 5 Star Green Star Rating from the Green Building Council of Australia.
Comments
---