TECH
Meet Sweden's "Scalextric" Style Road
Youtube Views

286,801

VIDEO VIEWS
A TWO KILOMETRE (1.2 mile) stretch of public road between Stockholm's Arlanda Airport and an adjacent logistical hub has been electrified, allowing electric cars and lorries to charge their batteries while on the move.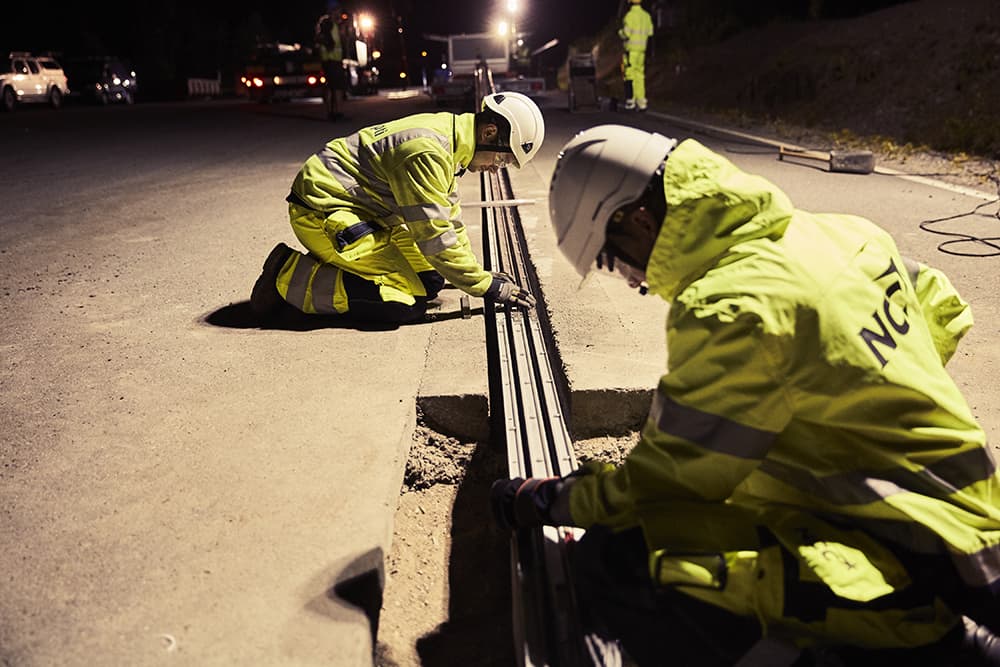 Above: Workers laying down the electric rail (image courtesy of E-Road Arlanda).
Electrification works consisted of embedding an electric rail into the road at a cost of about USD $1.25 million per kilometre - 50 times cheaper than building an electric tram network.
The rail is broken up into 50-metre segments. Each segment is equipped with sensors that activate the charging mechanism when cars pass above.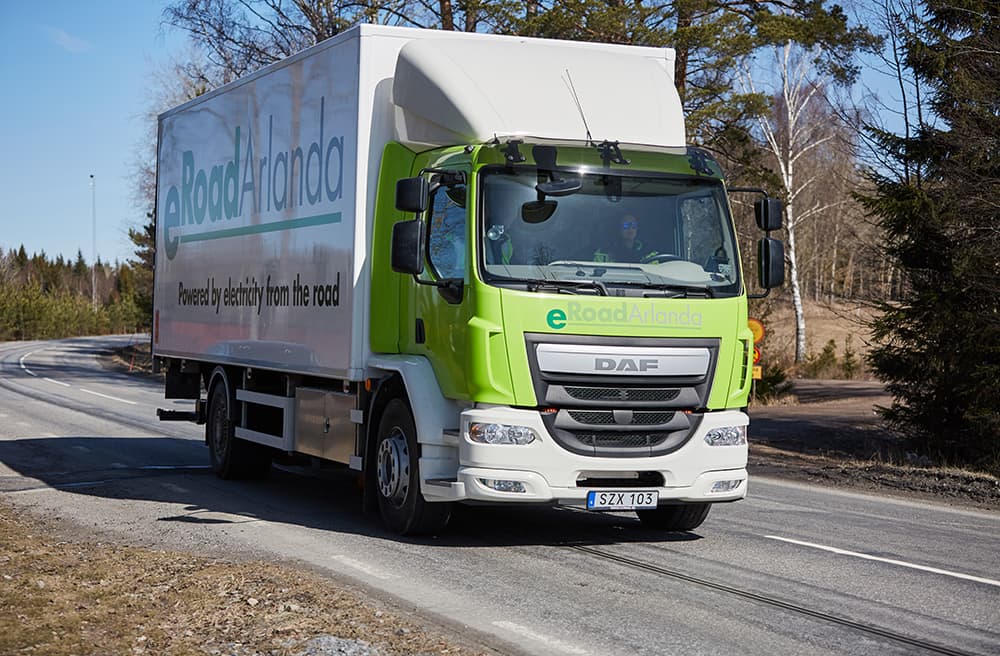 Above: Electric cars and lorries can charge their batteries on the go and do not have to stop for hours at charging stations (image courtesy of E-Road Arlanda).

Limited range and expensive long-lasting batteries are the main factors currently hindering the widespread adoption of electric vehicles.
With a strategic network of electrified roads, cars, buses and lorries would no longer need to be charged while at a standstill for hours at a time.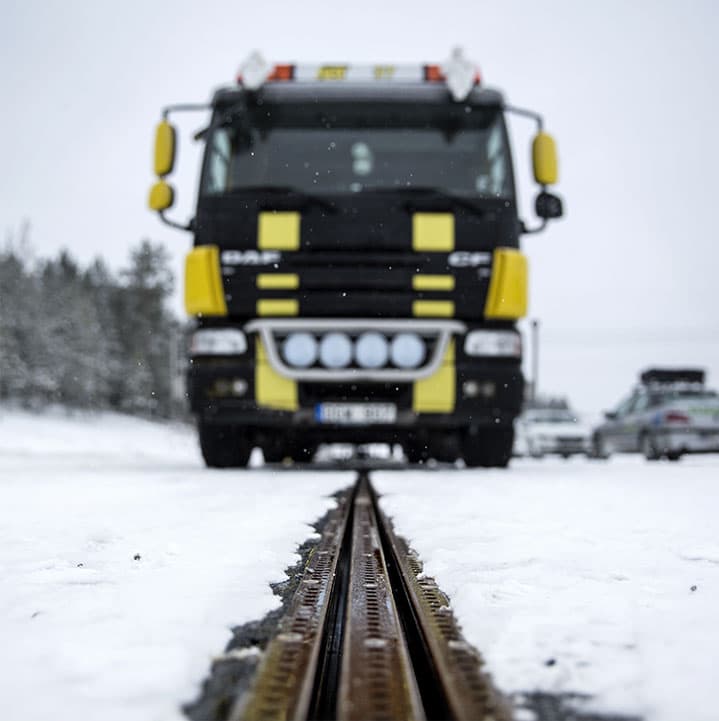 Above and Below: The system is being tested in real world conditions and can be used by personal vehicles ( images courtesy of E-Road Arlanda).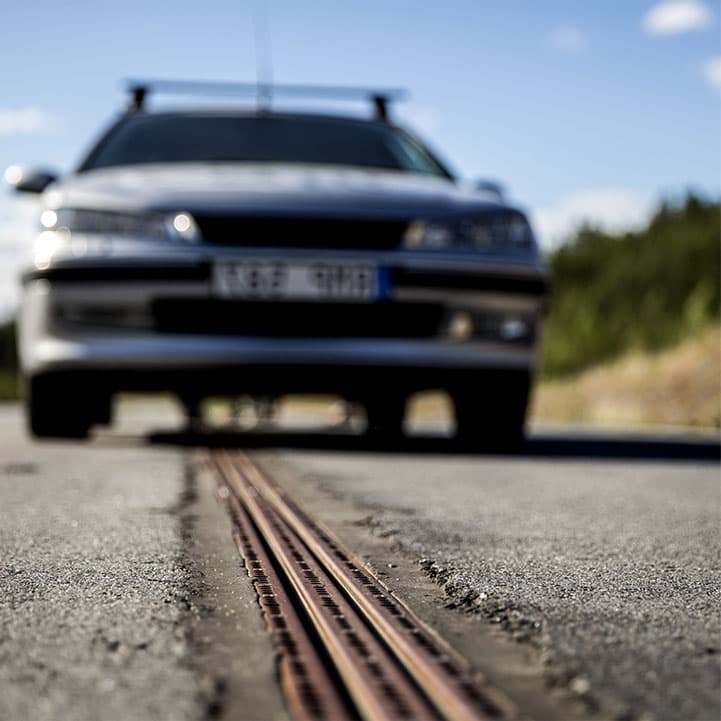 Experts believe that 5,000 kilometres (3,100 miles) of electrified Swedish roads would be enough to create a viable environment for fully electric vehicles as they would still be able to rely on their (smaller) batteries between the electrified sections.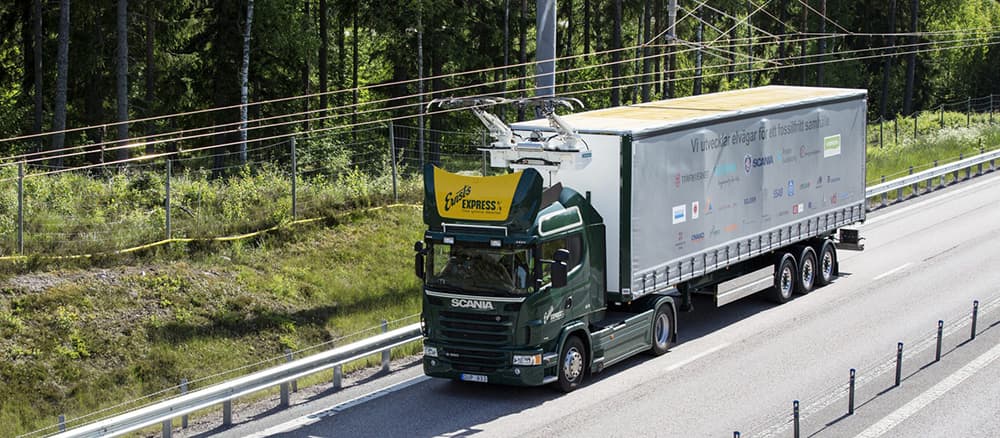 Above: Overhead charging wires, tested in 2016, proved impractical for smaller vehicles (image courtesy of Scania).
In 2016, Sweden experimented with overhead charging wires, but these could only be used by lorries and buses, not individual cars.
Ultimately, electrified roadways could form part of the country's ambitious goal to phase out fossil fuels by 2030.
Comments
---