CITIES
This Micro Apartment Fits Within a Concrete Pipe
Youtube Views

550,361

VIDEO VIEWS
HONG KONG routinely tops the list of the world's most expensive cities. So it is perhaps no surprise that architects and developers alike have been eyeing the global "micro-housing" trend and creating locally applicable solutions.
Developed by local practice James Law Cybertecture, the "OPod" (seen in this video), is a retrofitted 2.5 metre wide concrete water pipe.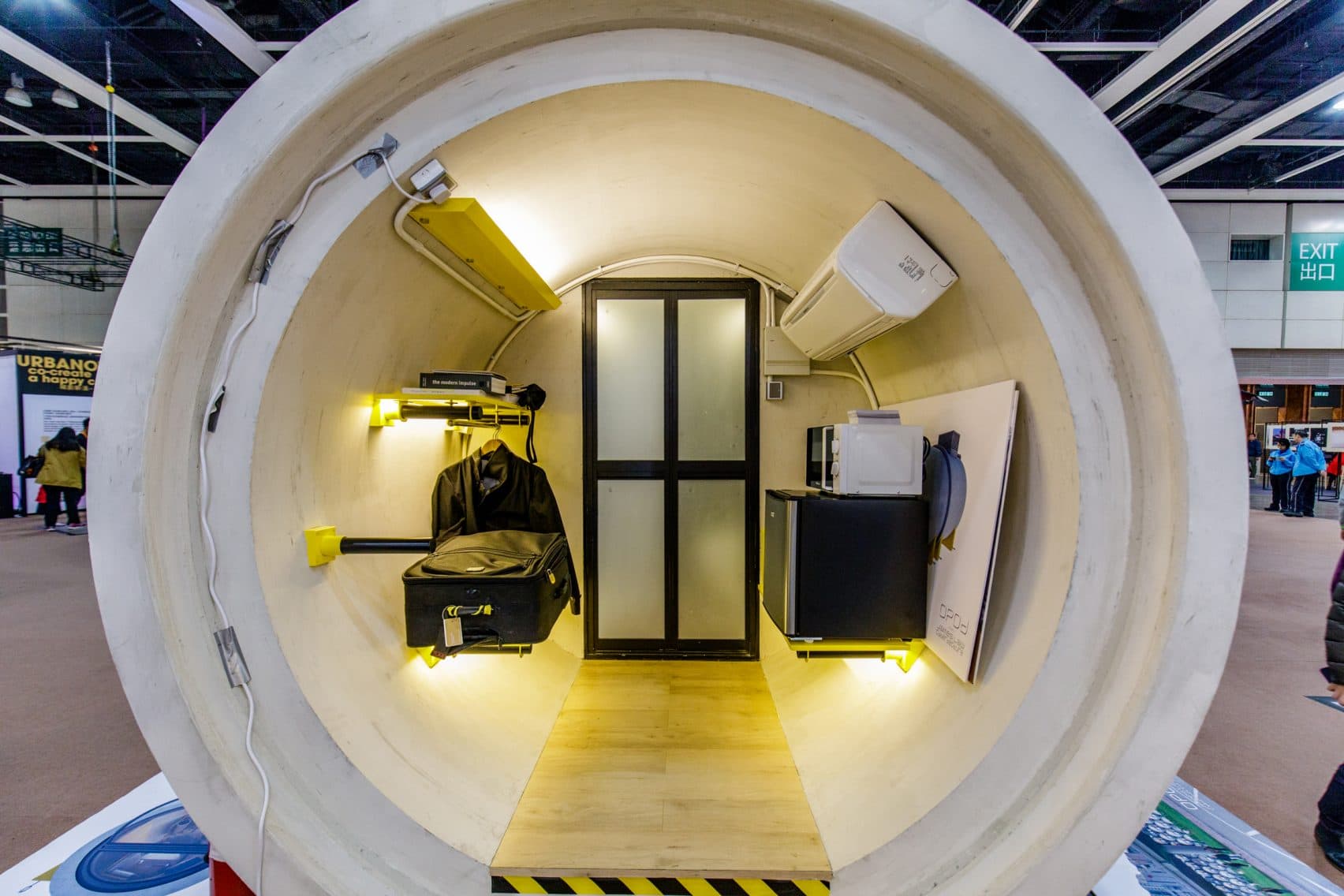 Above: A concrete water pipe can house a compact micro home (image courtesy of James Law Cybertechture).
Its floor area is tiny - just 9.3 square metres.
The apartment interior contains a folding sofa-bed, a number of storage shelves and a shower room with a toilet, as well as a microwave and an air-conditioning unit. Each apartment weighs 20 tonnes.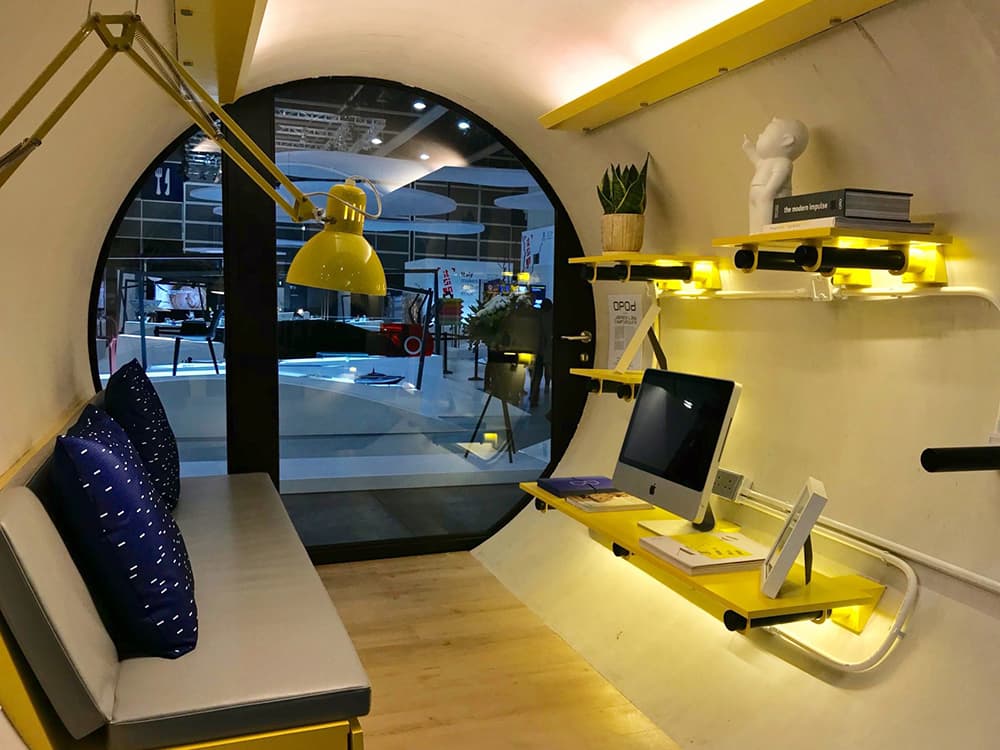 Above: The Opod provides the bare necessities for a minimalist urban living, including a folding sofa bed (image courtesy of James Law Cybertechture).
Law imagines that OPods could be stacked on top of one another on under-utilised plots of land scattered around the city; providing temporary relief for those seeking affordable dwellings.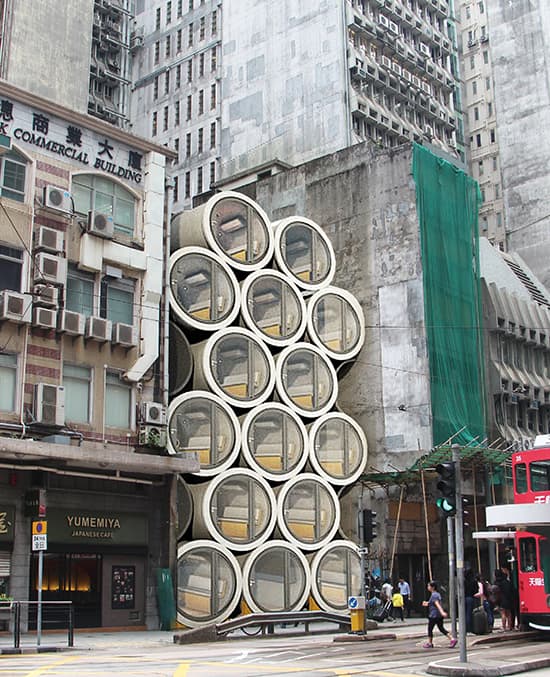 Above: Clusters of Pods could be erected on awkward, undressed sites in the city (render courtesy of James Law Cybertechture).
An OPod can be manufactured for as little as USD $15,000, and monthly rent could be as low as USD $410. The average rent for a one bedroom flat in Hong Kong is currently more than USD $2,000.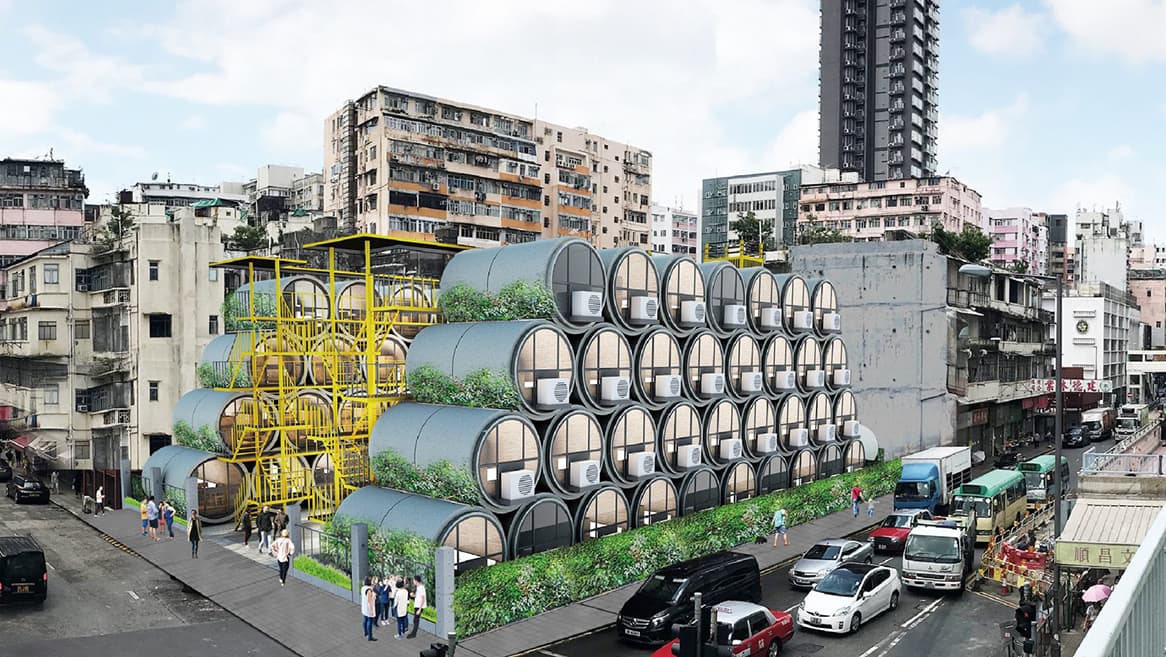 Above: The OPod is intended as primarily as a temporary solution (image courtesy of James Law Cybertechture).
Hong Kong's regulations do not allow the building of these small homes, but Law and other entrepreneurs are currently in talks with the regional government to push for more experimentation with prefabricated dwellings and also shipping containers.
Comments
---