Cities
What are Micro Apartments?
Youtube Views

148,268

VIDEO VIEWS
MICRO apartments are increasingly appearing in some of the world's largest and most densely populated cities, but what exactly are they?
Around the size of a single garage, Micro apartments are exactly what the name suggests – tiny residences. And they are being touted as one solution to the affordable housing crises facing many major cities.
Micro apartments typically range from 400 square feet down to as little as 200 square feet in size (that's between 37 and 19 metres square). They typically consist of just one room and usually include space for sleeping and sitting, together with a kitchenette, a bathroom and a limited amount of storage.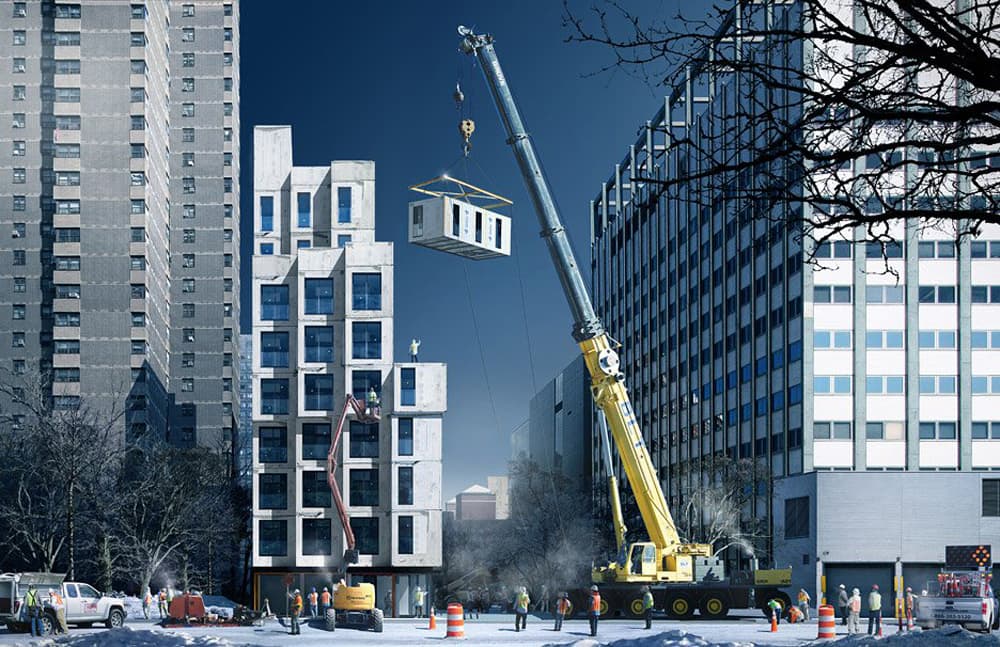 Above: New York's first micro apartment, Carmel Place, was completed in 2016 (image courtesy of nArchitects).
The term has come to prominence in recent years, as the world's densest cities have struggled to accommodate the increasing numbers of people wanting to live centrally.
While small apartments have historically been a feature of many major cities, as buildings have been adapted and sub-divided in an ad-hoc manner, this new wave of residences are being deliberately designed and built to be small.
In New York, for example, the city's first micro-unit apartment building has recently completed. The winner of a competition organized by former New York City mayor Michael Bloomberg, the tower – in Manhattan's Kips Bay neighbourhood – contains 55 units that range in size from 250 to 370 square feet (around 23 to 34 square metres).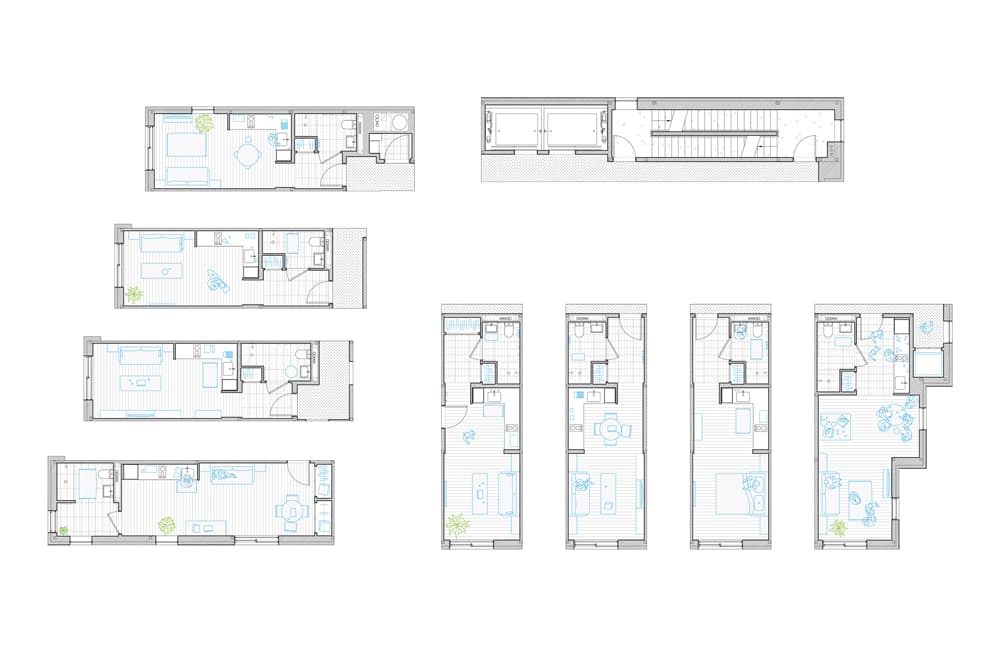 Above: Each of the micro apartments at Carmel Place are below the minimum space required by the city's housing codes (image courtesy of nArchitects).
All of the apartments in this housing prototype are below the minimum space required by the city's housing codes for a new-build single person dwelling, which in New York is 400 square foot. However, the mayor's office waived these regulations to allow this development to happen.
The theory behind Micro Apartments is that by building smaller residences, more apartments can be built as part of a development, and therefore the individual cost of an apartment can be reduced.
As the number of people living alone is increasing, this solution provides a more affordable option for students and young professionals who want to prioritise location over space.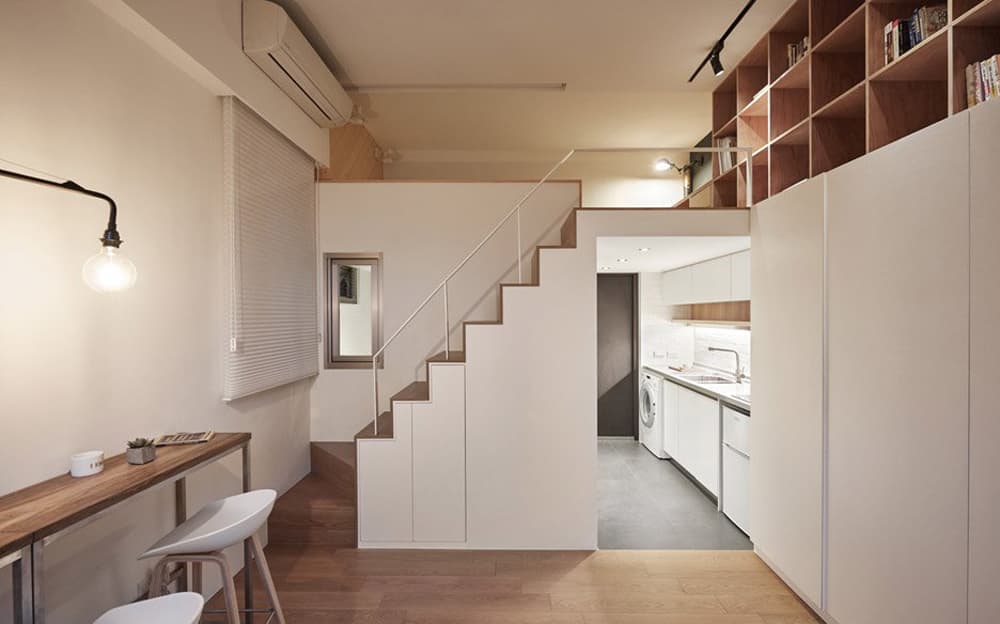 Above: Micro apartments are designed create a sense of space (image courtesy of A little Design).
Although these apartments are undoubtedly small this does not mean they have to be cramped and architects and designers are working hard to at least create a sense of space by incorporating high ceilings, Juliette balconies and clever configurations.

Often taking inspiration from boat design, the apartment's interiors are designed to maximize space. They can include built-in and retractable furniture, such as with pull-down beds, folding desks and tables that allow individual spaces to have multiple uses, as well as including extra-small or hidden appliances.
Of course Micro Apartments are not only being built in New York.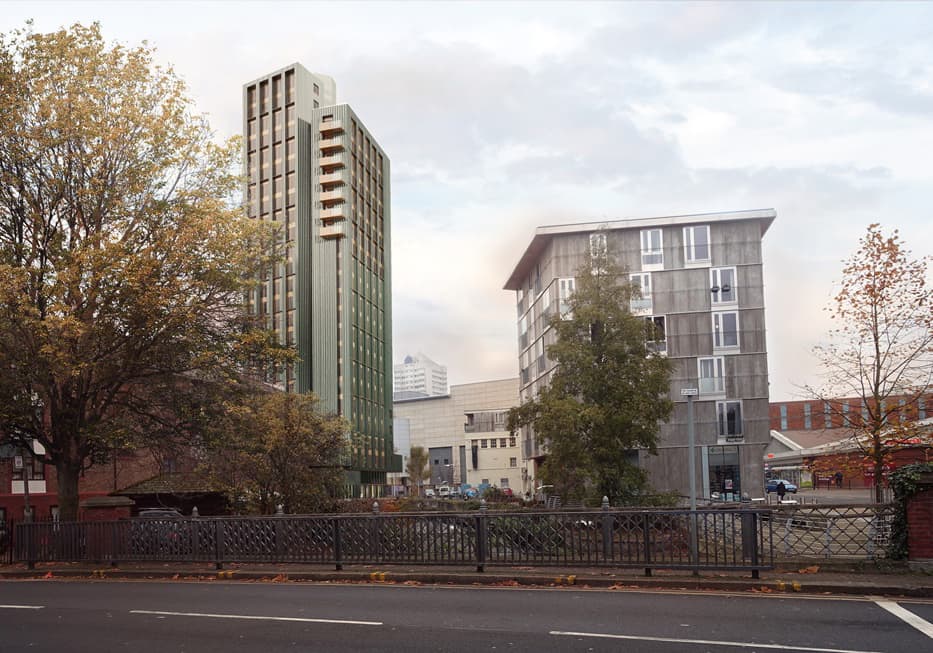 Above: Micro apartments are being built all around the world including London and Toronto (image courtesy of Metropolitan Workshop).
Other notable examples of the trend can be found in London, where Pocket Homes are designing numerous blocks of small apartments that meet the city's space standards at 400 square feet. The developer's current largest scheme is a 24-storey tower in Wandsworth town centre.
In Canada, developer Urban Capital are leading the way in mirco apartments – their Smart House development in Toronto contains 256 units that are as small as 276 square feet in some instances.
As the demand for space in the centre of the world's largest cities continues to increase, these small dwellings are set to make a big impact.
Images courtesy of nArchitects, A little Design, Pocket Homes, Metropolitan Workshop and Urban Capital Property Group. We welcome you sharing our content to inspire others, but please be nice and play by our rules.
Comments
---