DOCUMENTARIES
World's Tallest All-Timber Building Nears Completion
Youtube Views

49,225

VIDEO VIEWS
MJØSTÅRNET, the world's tallest all-timber building, is almost complete as seen in new drone footage released by Woodify, the company that has manufactured the structure's cladding.
Reaching an unprecedented height of 84 metres, the tower is built without using steel bracing or a concrete core - which are common elements that help provide stability in timber high-rise buildings.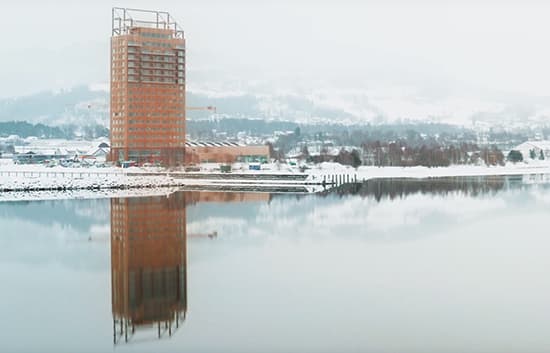 Above: Mjøstårnet is the tallest all-timber building in the world (image courtesy of Woodify).
The structure is a true showcase, combining a hotel, apartments and office space into a development that demonstrates mass timber's viability for a number of different building types.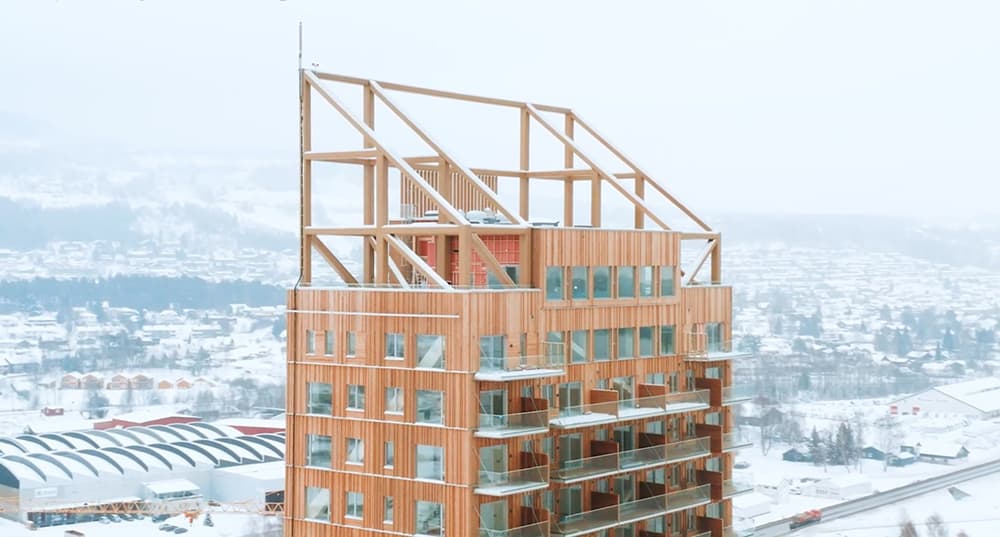 Above: The building contains offices, a hotel and apartments, showing the viability of mass timber buildings to accommodate different functions (image courtesy of Woodify).
Structural beams and bracing are made from glue laminated timber (glulam), while the walls are formed with cross laminated timber (CLT) produced by Norwegian manufacturer and developer Moelven.
The building's external cladding consists of thermally treated, fire retardant timber planks.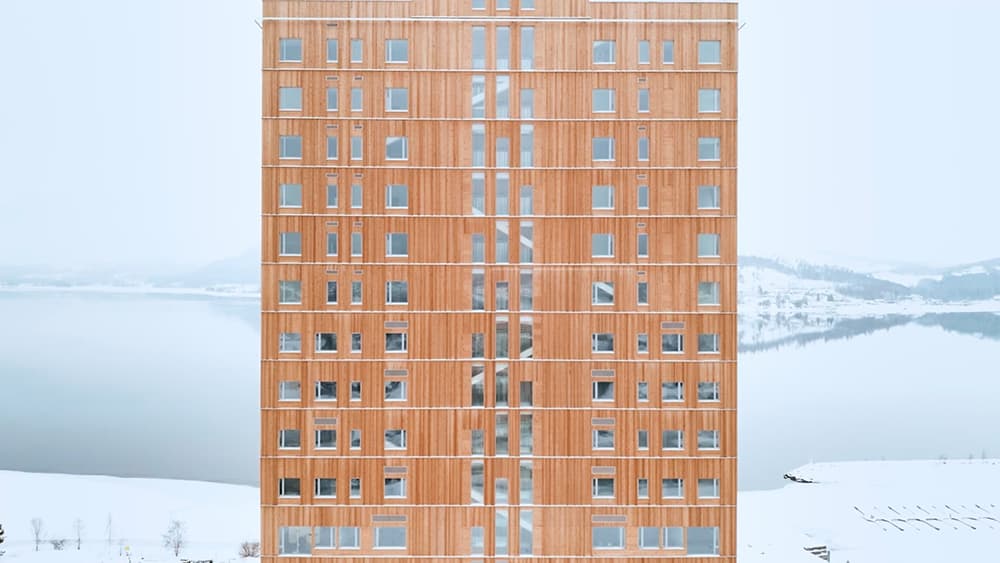 Above: The facade is made from thermally treated, fire retardant timber (image courtesy of Woodify).
There has been a growing interest in timber buildings and mass timber - whether glulam or CLT - is now widely seen as a viable in mid-rise schemes.
Building with mass timber can bring a number of benefits, including shorter build times, lighter structures and reductions in a building's carbon footprint.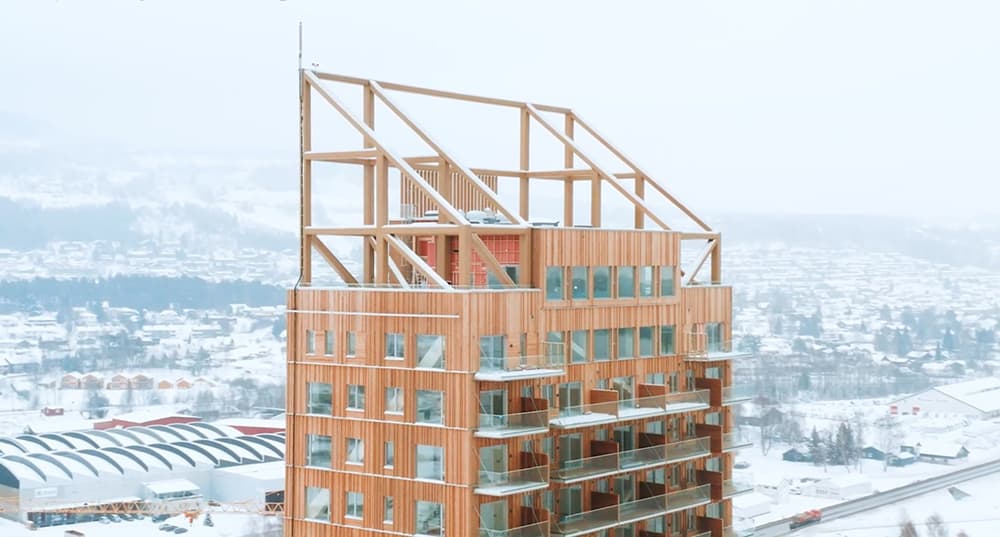 Above: Engineered timber is lighter and can help reduce buildings' carbon footprint (image courtesy of Woodify).
However, the UK's Grenfell tower disaster has prompted a review of building standards in the country and some worry this may slow down the adoption of CLT, which is often misconstrued as a highly flammable material.
You can learn more about the world's largest engineered timber building, Dalston Lane, in The B1M's documentary below.
Comments
---