Tech
This Canopy Can be Reassembled by Drones
Youtube Views

VIDEO VIEWS
A GROUP of researchers from the University of Stuttgart's Institute for Computational Design and Construction (ICD) and Institute of Building Structures and Structural Design (ITKE) have created a prototype adaptable canopy that can be built - and modified over time - by drones.
Called Cyber Physical Macro Materials, the system consists of fixed components, such as poles and smart, configurable and lightweight carbon fibre filament components.
These kite-shaped components include magnetic and mechanical connectors and can be rearranged by autonomous drones.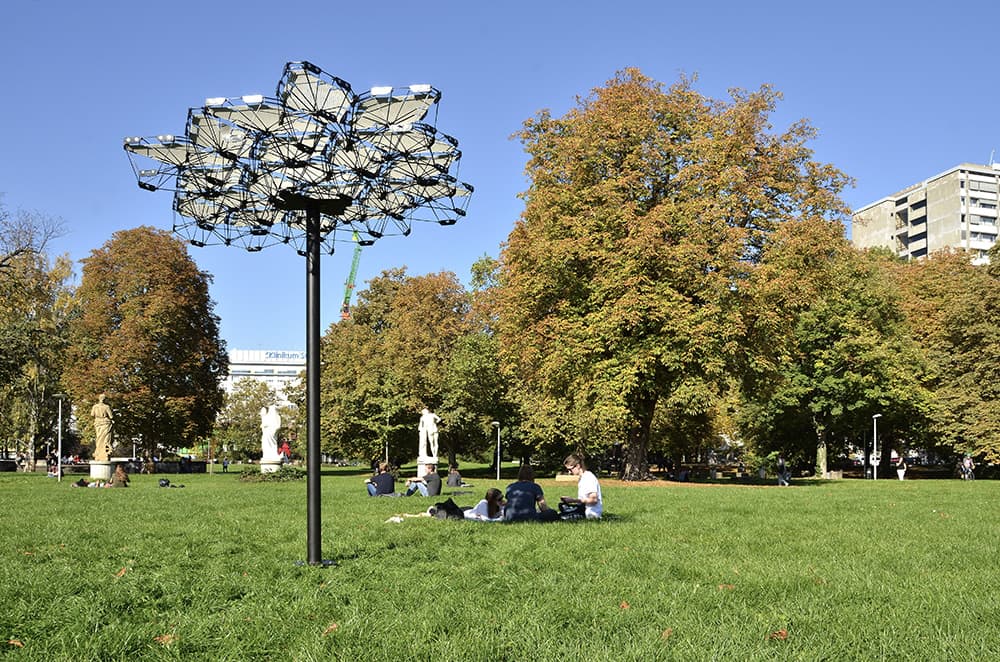 Above: A working prototype of the canopy was built in Stuttgart.
The carbon fibre filament was previously used on ICD/ITKE's Elytra pavilion, and was shown at the V&A Museum in London.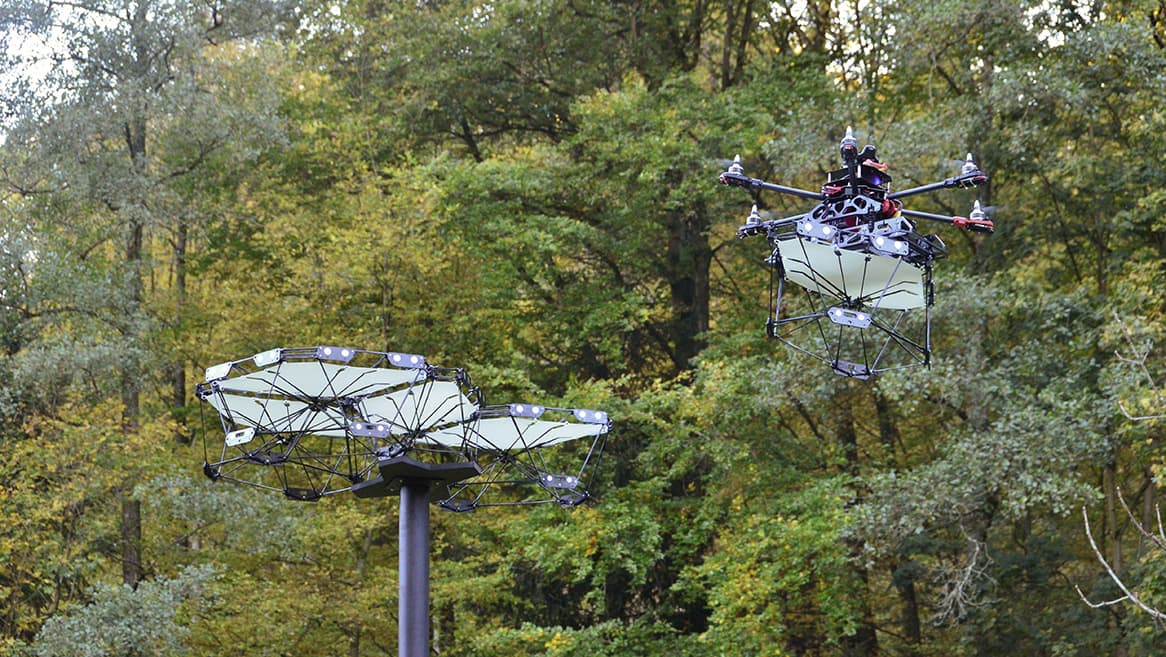 Above: Drones were chose as "builders"because they do not obstruct users on the ground.
Integrated within the physical components of the canopy is a communication and programming network that includes sensors and creates decisions based on detected user behavior.
This allows the canopy can be rearranged throughout the day to create constant shading for users on the ground.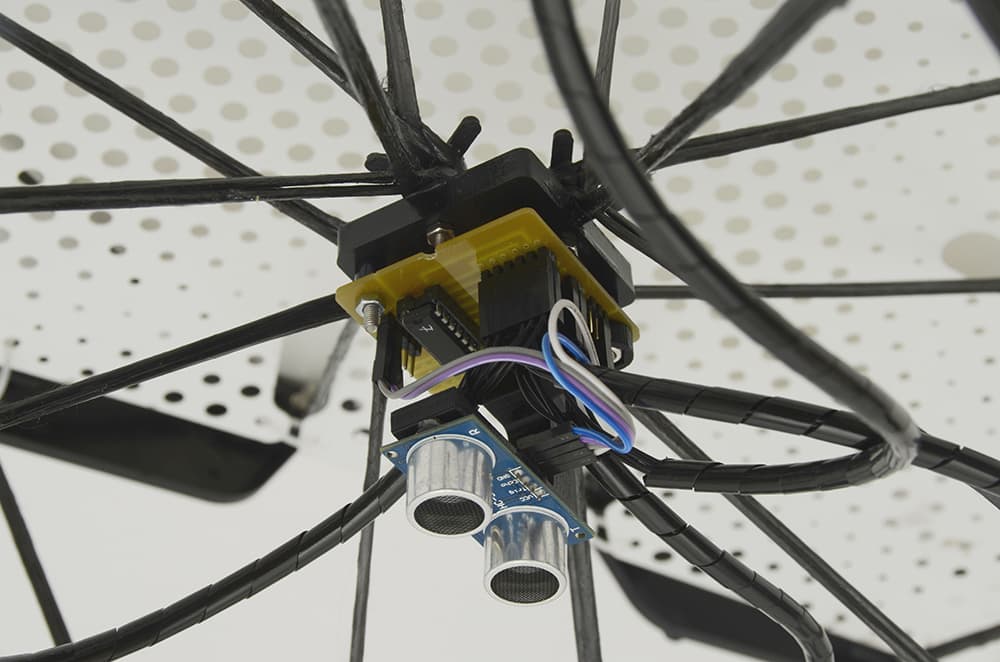 Above and Below: The "Macro Materials" include sensors and magnetic clips that enable the canopy's components to connect to one another.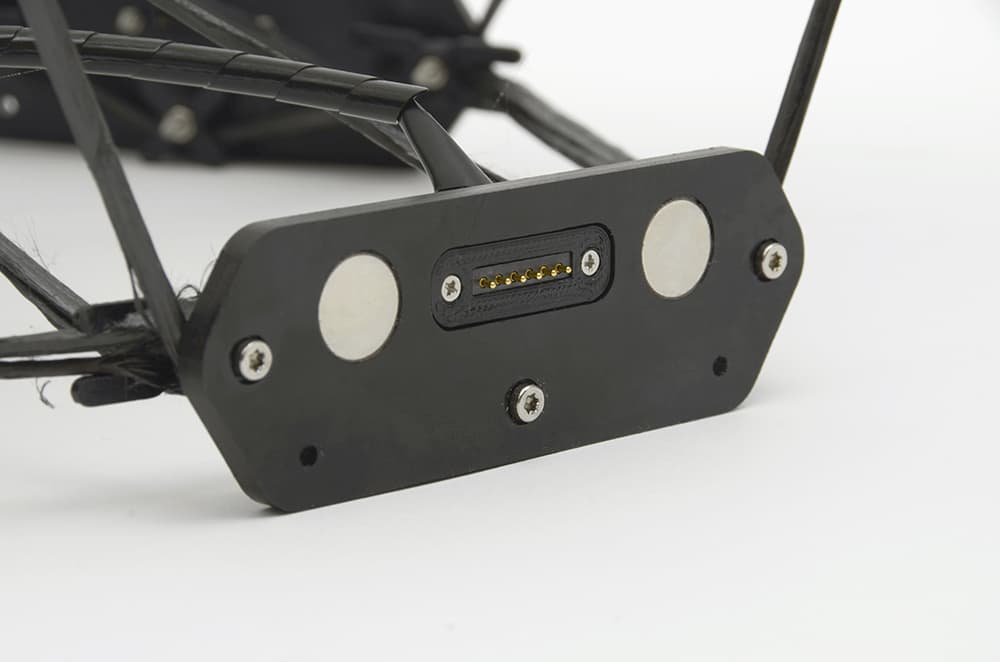 Researchers have built a prototype comprising two poles and 20 fully functional shading components. They have tested the set-up in various sites across the city of Stuttgart.
Drones were chosen as "builders" as they do not interfere with pedestrian flow on the ground.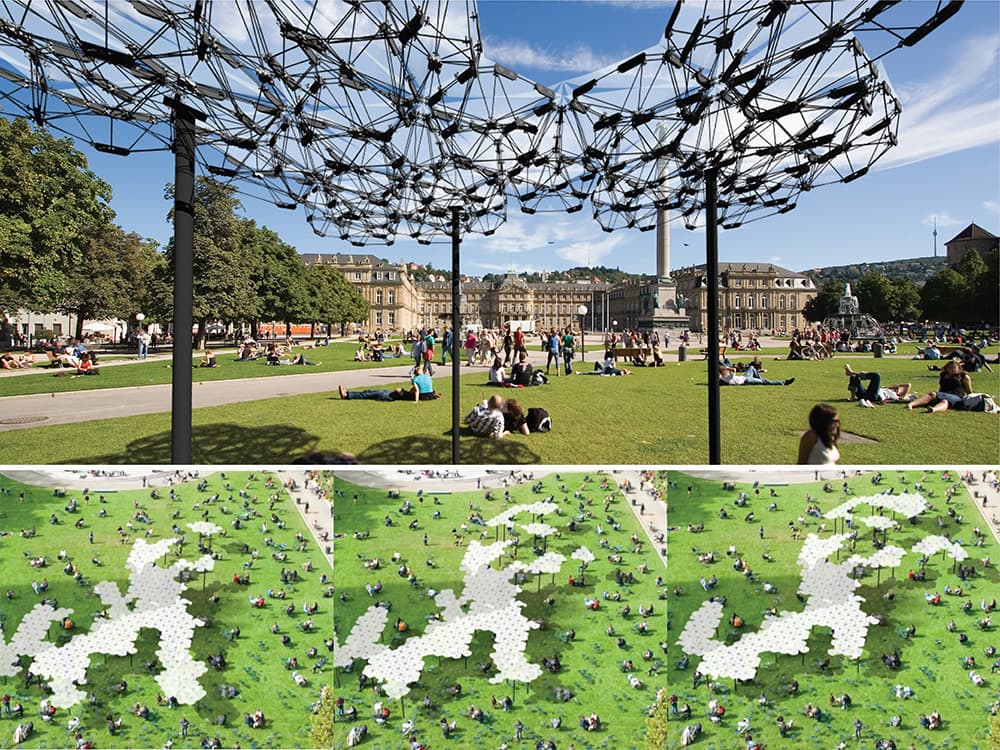 Above: The canopy is scalable and can adapt autonomously to external conditions, such the number of occupants on the ground or the angle of the sun.
According to researchers, the project is scalable and could be equipped with machine learning algorithms that would allow it to anticipate and influence the users' experience.
(All images and footage courtesy of ICD/ITKE University of Stuttgart, M. Aflalo, J. Chen, B. Tahanzadeh)
Comments
---