AFRICA
These Apartments are Built From Shipping Containers
Youtube Views

VIDEO VIEWS
DESIGNED by LOT-EK, a New York and Naples based architecture practice that specialises in container construction, the Drivelines Studios contains affordable studios between 300 and 600 square feet (28 to 56 square metres) in size.
Located in the fast-gentrifying neighbourhood of Maboneng, the project upcycles 140 containers previously used in Johannesburg's City Deep - a large "inland port", which serves as the region's logistical hub.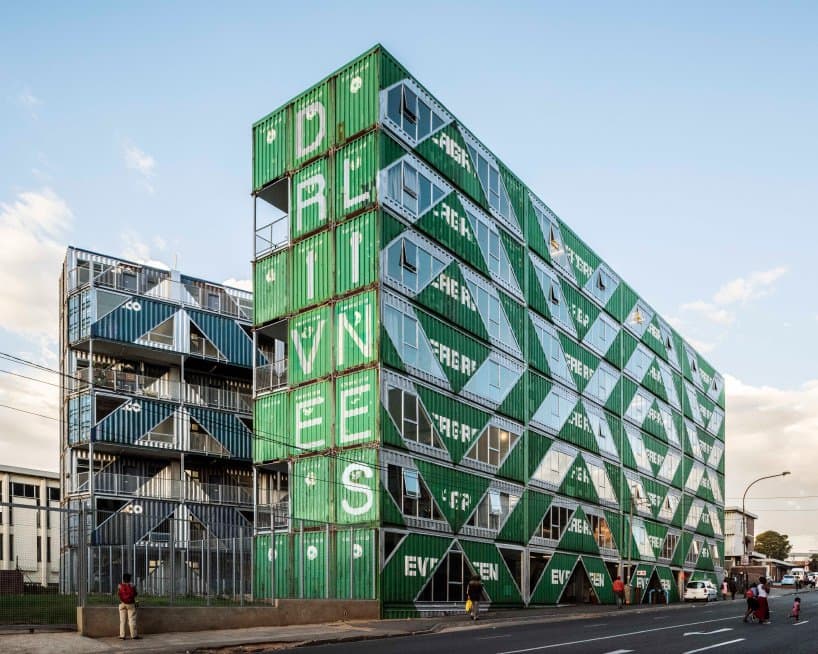 Above: The Drivelines Studios are built using upcycled shipping containers (image courtesy of Dave Southwood).
The building consists of two wings, each eight storeys tall, and is located on the edges of a triangular site. Diagonal cuts on the facade serve as windows, while wide decks provide access and outdoor space for the individual apartments.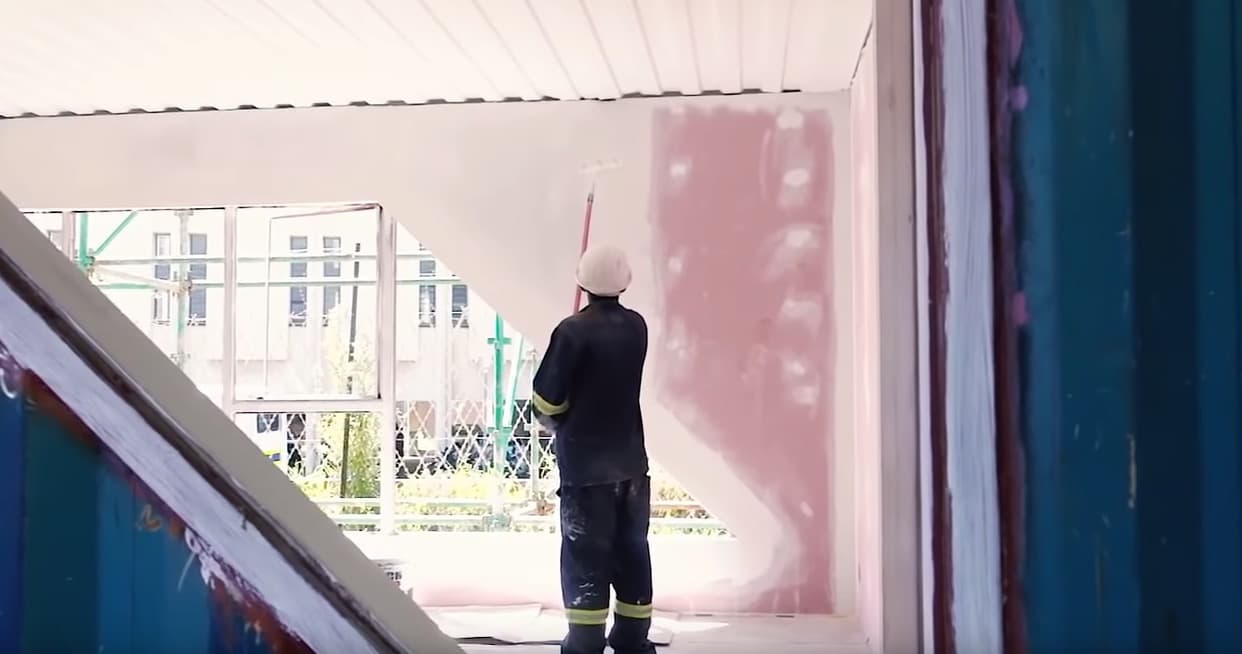 Above and Below: Apartment interiors were finished on site (images courtesy of Tri-star Construction and Dave Southwood).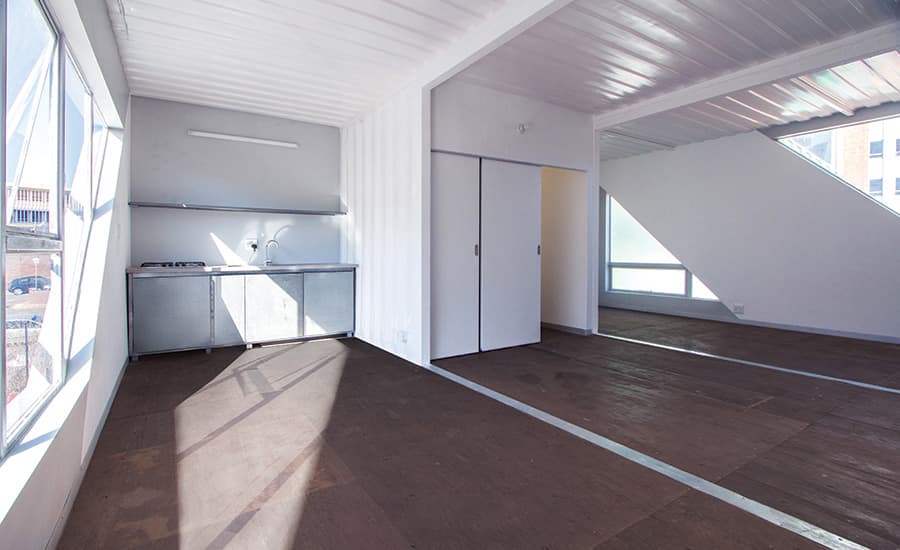 In order to make the containers habitable, insulation and interior cladding was added to improve acoustic and thermal protection.
The exterior of the containers were not painted as the architects chose containers already consisting of the desired colours.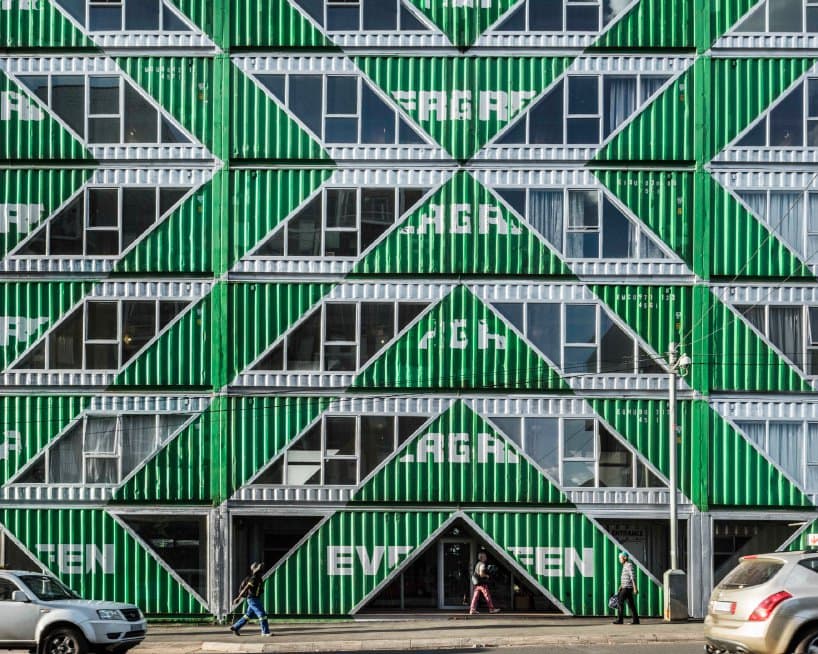 Above: Architects chose to use shipping containers that had already been painted in the desired colours (image courtesy of Dave Southwood).
Despite the initial intention, works were carried out on site, as local contractors had little knowledge of retrofitting and reassembling containers.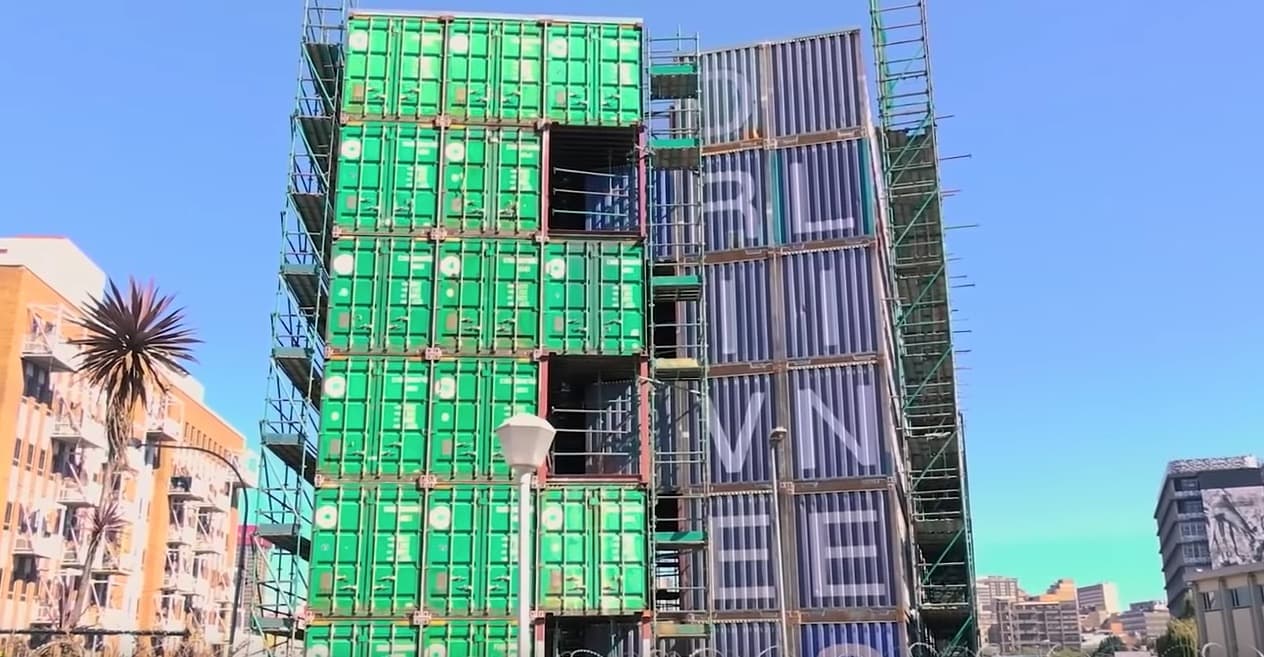 Above: Using shipping containers to build affordable housing could become more commonplace (image courtesy of Tri-star Construction).
Nevertheless, the architects believe that the project can serve as a prototype in delivering affordable and desirable housing in other parts of the world.
The studios have attracted a lot of attention, not just from young urban dwellers, but also families and elderly residents.
Comments
---