ASIA
China's Latest Belt and Road Connection with Russia
Youtube Views

VIDEO VIEWS
A NUMBER of new roads and railways are being constructed along China's northern border with Russia as part of the country's ongoing Belt and Road infrastructure strategy.

The initiative, which will see China invest around USD $900 billion across 68 countries, aims to connect China with its neighbours and beyond, retracing parts of the historic silk route, as well creating new overland and maritime connections.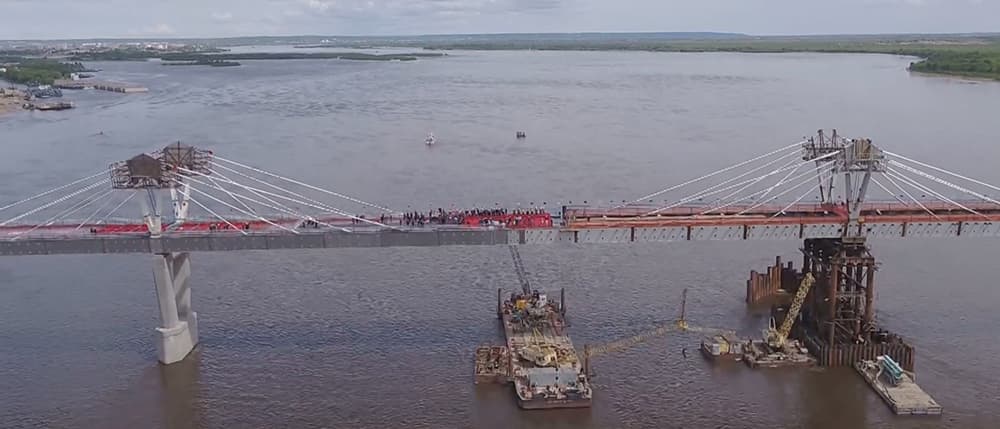 Above: The new road bridge connects remote regions on either side of the Russia-China border (courtesy of New China TV).
China's northern provinces and Russia's vast eastern region are sparsely populated and suffer from cold winters - but contain vast mineral resources.
By creating these new links, the countries hope to encourage more economic development in these regions.
One major obstacle on the border is the Heilongjiang (Amur in Russian) River, which forms a 2,000-kilometre long obstacle for traffic and trade.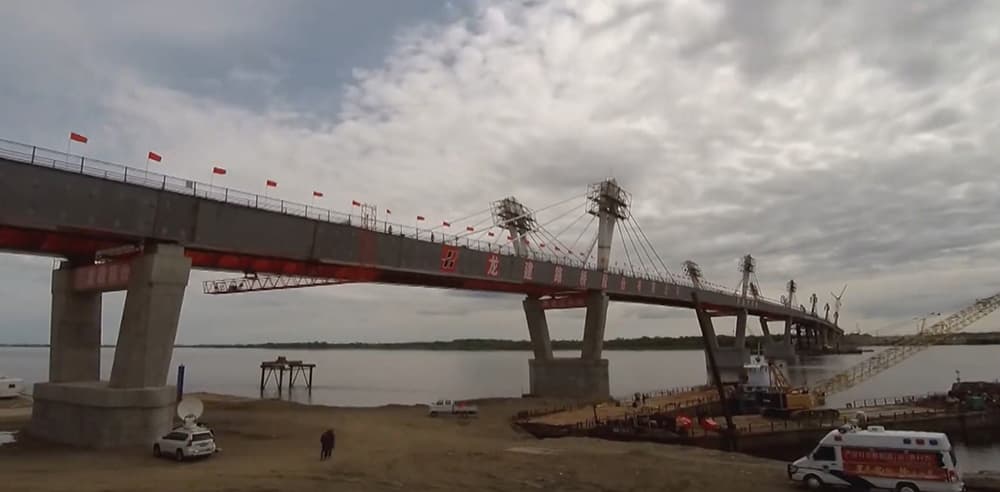 Above: The bridge will provide a permanent connection across the river (image courtesy of New China TV).
Ferries have started carrying passengers and cargo across, but this is only possible for part of the year when the river is not frozen.
A new railway crossing, which will carry minerals extracted in Russia to plants and factories in China was completed in March, connecting Heihe and Blagoveshchensk.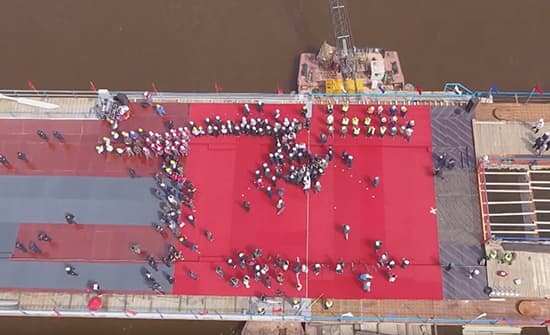 Above: Both ends of the crossing were joined during a ceremony last month (image courtesy of New China TV).
Now, both sections of a new 1,284 metre long highway bridge connecting the two cities have been connected in a ceremony.
The bridge was first proposed in 1988, but construction only began in December 2016 when the countries began strengthening their economic ties. The construction of the bridge is estimated to be USD $357 million.
The cable-stayed crossing consists of steel girders, which have been engineered to withstand temperatures as low as -60º C, set within concrete piers.
The crossing is expected to carry 3 million tonnes of cargo and 1.4 million passengers by 2020 and will complete by October this year.
Learn more about China's Belt and Road initiative and other vast infrastructure projects in this documentary, produced by The B1M.
Comments
---