AUSTRALASIA
Sydney to Open Australia's First Driverless Metro
Youtube Views

32,775

VIDEO VIEWS
THE initial section of Australia's first driverless metro line is currently undergoing testing before becoming operational later this year.
Running through the Sydney's northwestern suburbs, the new line forms a part of a much larger infrastructure project that will connect through the central business district and towards the southwestern parts of the city.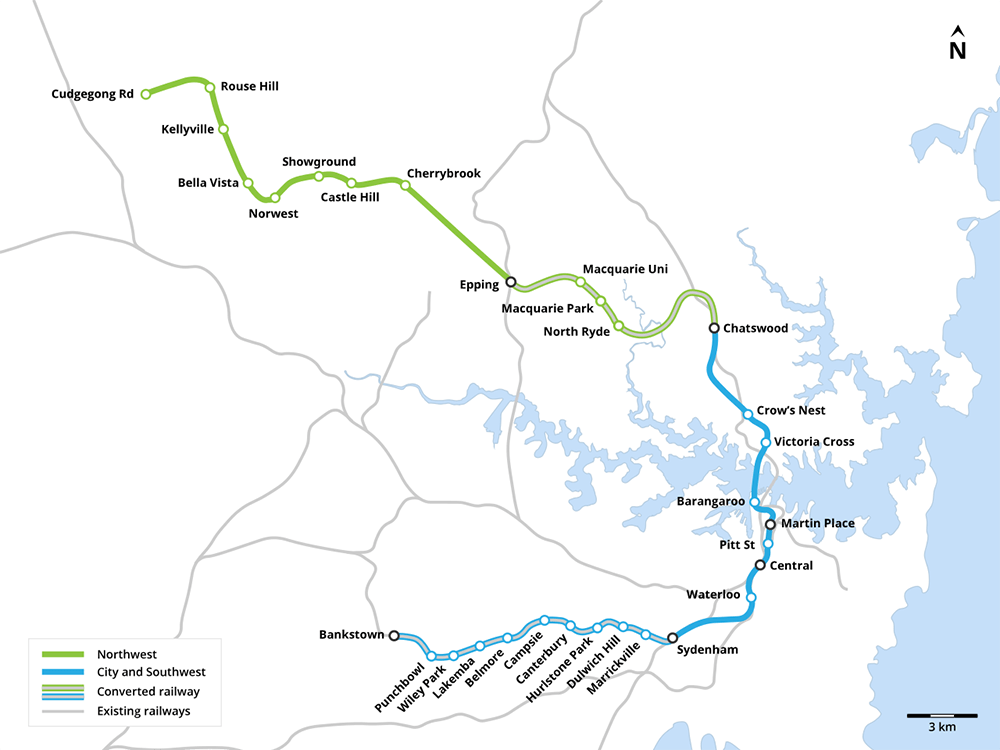 Above: Sydney's new metro line, the "Northwest" section is coloured green (image courtesy of Strata8/Wikimedia).
Called "Northwest", the first phase of the project contains 13 stations, ten of which will be completely new.
The line will run for 36 kilometres (22 miles), consisting of more than 15 kilometres (9.3 miles) of tunnels and 4 kilometres (2.5 miles) of elevated rail.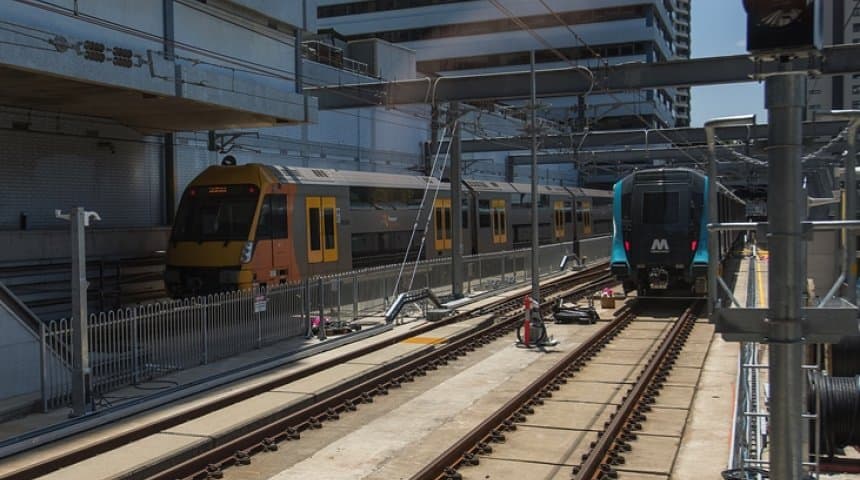 Above: The metro's new driverless new (right) have already completed more than 19,000 kilometres of testing (image courtesy of Sydney Metro).
Test trains have already travelled more than 19,000 kilometres (11,800 miles) along the line, but last week was the first time a train had travelled the route's entire length.
The trains on the line will be driverless and feature platform edge doors to increase safety.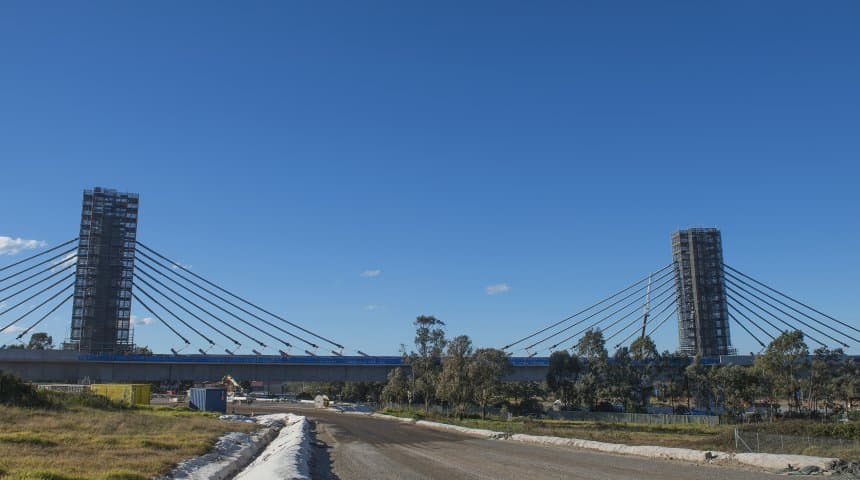 Above: Parts of the new metro line are elevated, while 15 kilometres (9.3 miles) will be underground (image courtesy of Sydney Metro).
The second stage of the project, called "City and Southwest" will include 18 further stations and extend the line a by further 30 kilometres.
Construction is currently underway and the final segment of the metro should be operational by 2024.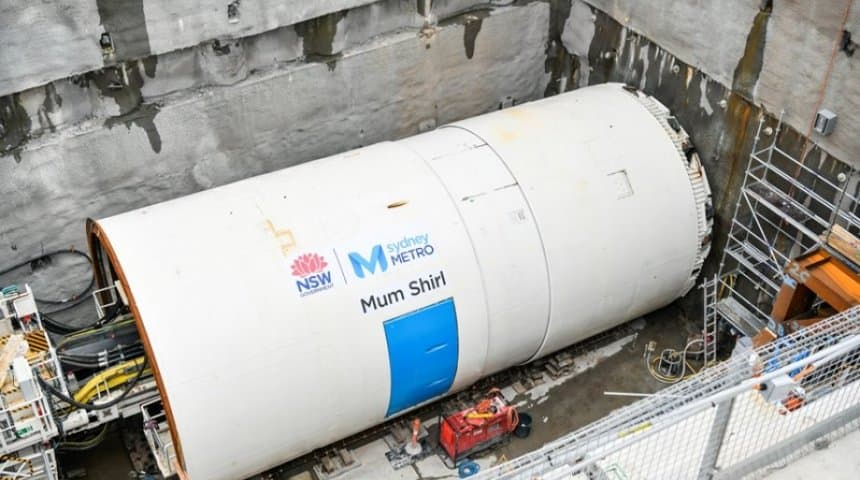 Above: Tunnel boring machines excavating the Central and Southwest portion of the line, which should be operational by 2024, have already been launched (image courtesy of Sydney Metro).
When complete, automated trains will run every four minutes at peak time, and the metro line's maximum capacity will be 46,000 passengers per hour in each direction.
Comments
---