TECH
Charity Unveils World's First 3D Printed Community
Youtube Views

255,367

VIDEO VIEWS
HOUSING charity New Story, 3D printing specialist ICON and San Francisco-based design agency Fuseproject have unveiled plans for the world's first 3D printed community to be built in Latin America and will break ground later this summer.
Last year New Story, which had previously been working with more traditional building materials and methods, teamed-up with ICON to 3D print a small house in Austin, Texas, to demonstrate the viability of their concept.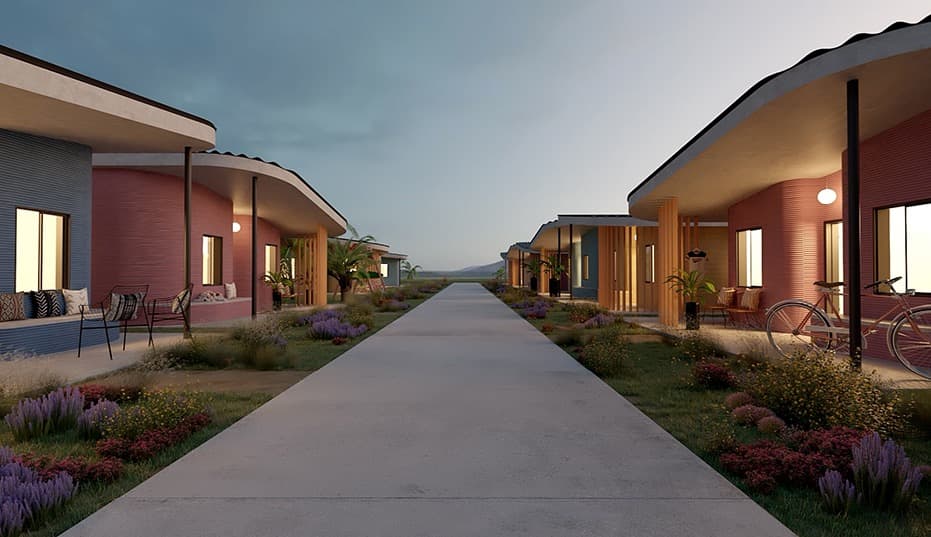 Above: New Story and ICON are now looking to build larger rural communities (image courtesy of Fuseproject).
The walls of the residences are 3D printed on a concrete foundation slab while the roofs feature a substantial overhang and can be prefabricated and installed on site.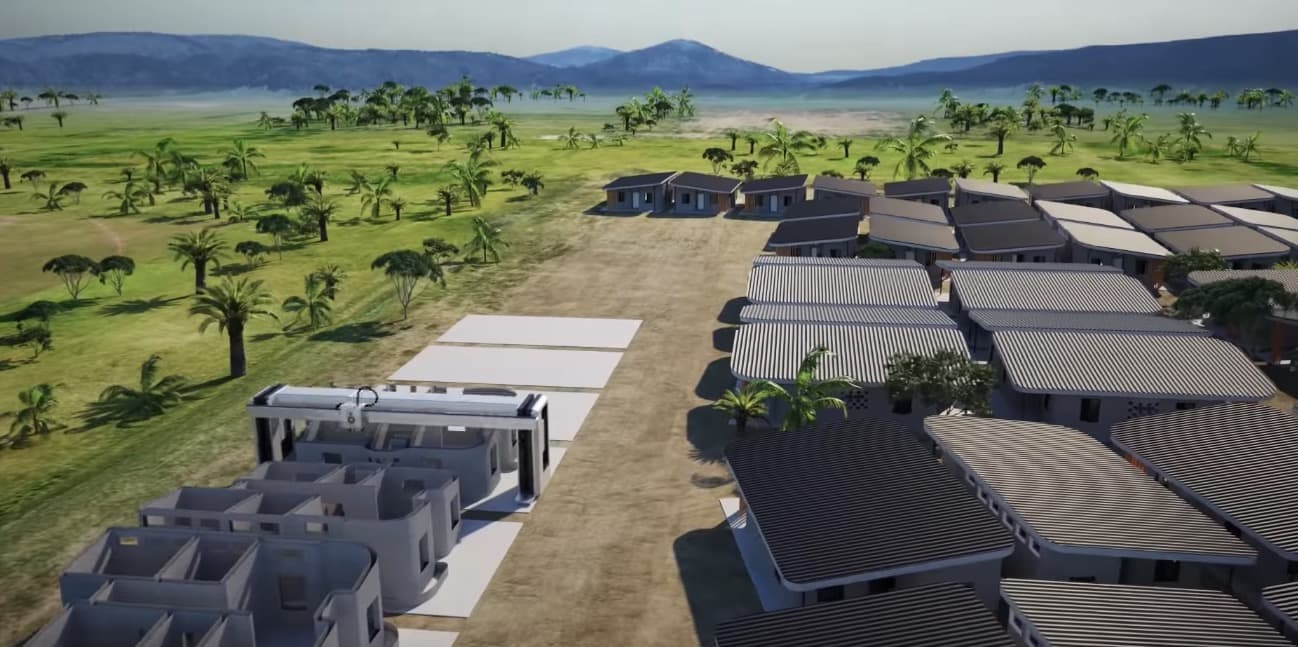 Above: The houses are to be printed on concrete slab foundations (image courtesy of New Story).
Now, the charity plans to 3D print its first full-fledged community at an undisclosed location in Latin America.
Working together with Fuseproject means that the residents of the new village will be able to choose from a number of layouts that reflect inhabitants' needs.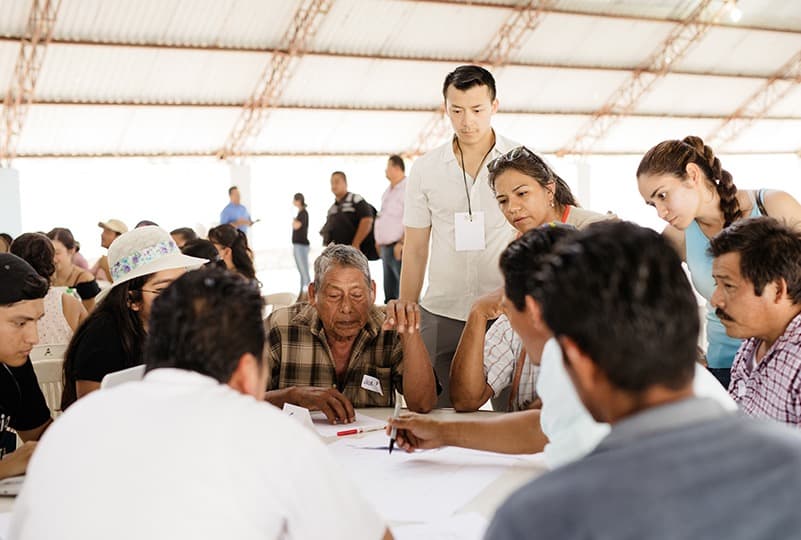 Above: Consultations were held to determine the needs of future inhabitants (image courtesy of Fuseproject).
Each house is built on a 120 square metre plot that will occupy 55 square metres. This will allow the residents to use some of the outdoor space as a covered outdoor kitchen and eating area while still being able to have a garden and keep chickens.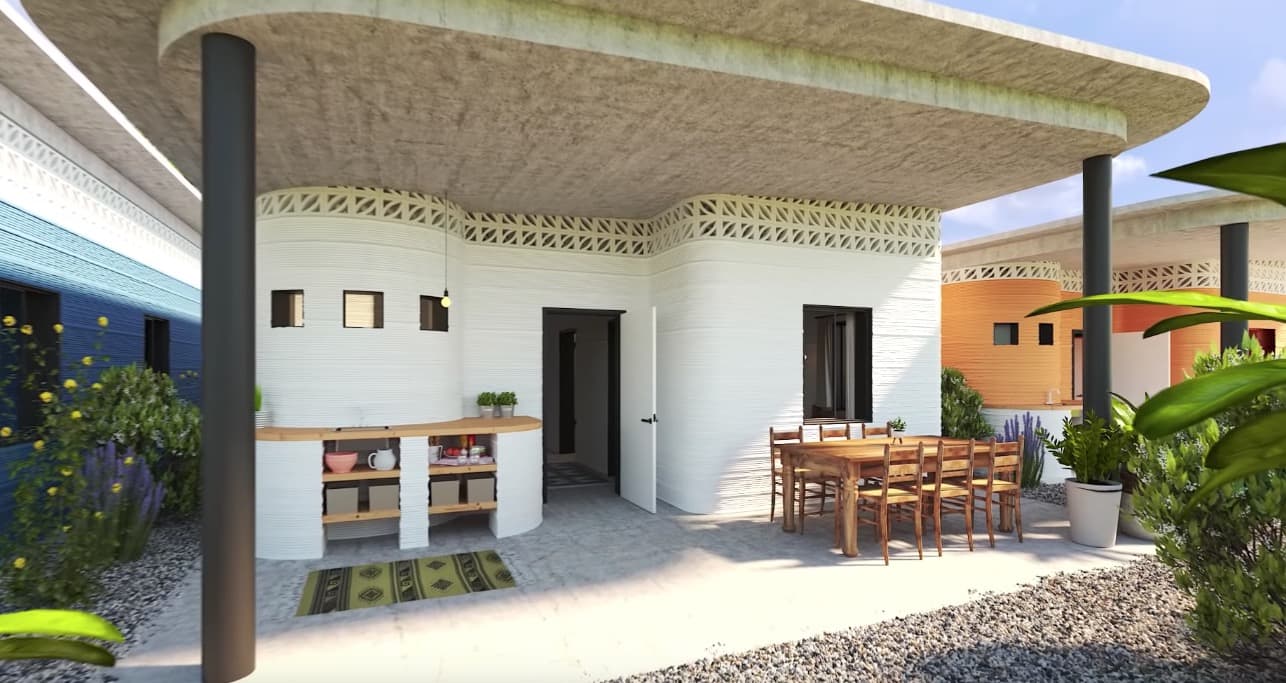 Above: Houses feature a sheltered outdoor kitchen and dining area (image courtesy of Fuseproject).
The design also features mostly open-plan layouts, to encourage cross-ventilation, and residents will be able to determine the colour of their dwellings.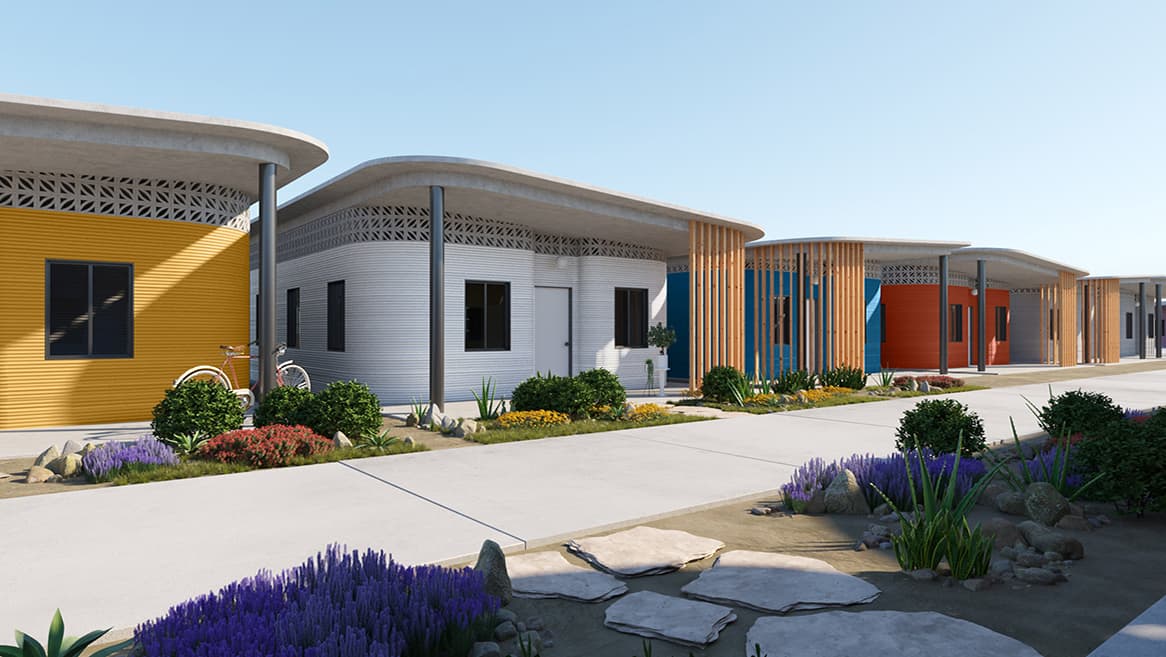 Above: The project will break ground this summer (image courtesy of Fuseproject).
The houses are intended for families who survive on less than USD $200 per month.
The printers for the project will ensure that very few resources are wasted during construction.
Comments
---