IMPRESS ME
Sliding a 5,000 Tonne Underpass into Place
Youtube Views

VIDEO VIEWS
AS PART of an ongoing upgrade of Dutch railway infrastructure, engineers have built and relocated an underpass under a train station in the town of Deventer, in the east of the country.

Executed in just 76 hours, contractors excavated a large pit for the underpass, before sliding the 5,000 tonne structure into place, and rebuilding the train tracks and platforms above.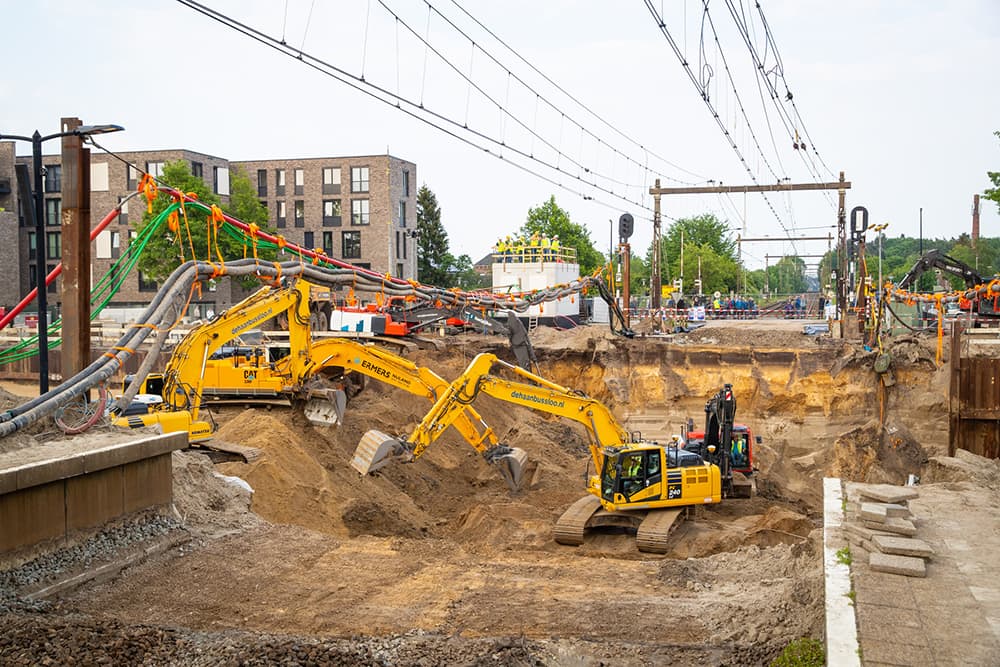 Above: The first phase of the works included excavating a pit for the underpass (image courtesy of ProRail).
This unusual method of construction was devised in order to minimise disruption on the rail line.
Works were carried out from Friday to Sunday, over a national holiday weekend, in order to minimise inconvenience for commuters.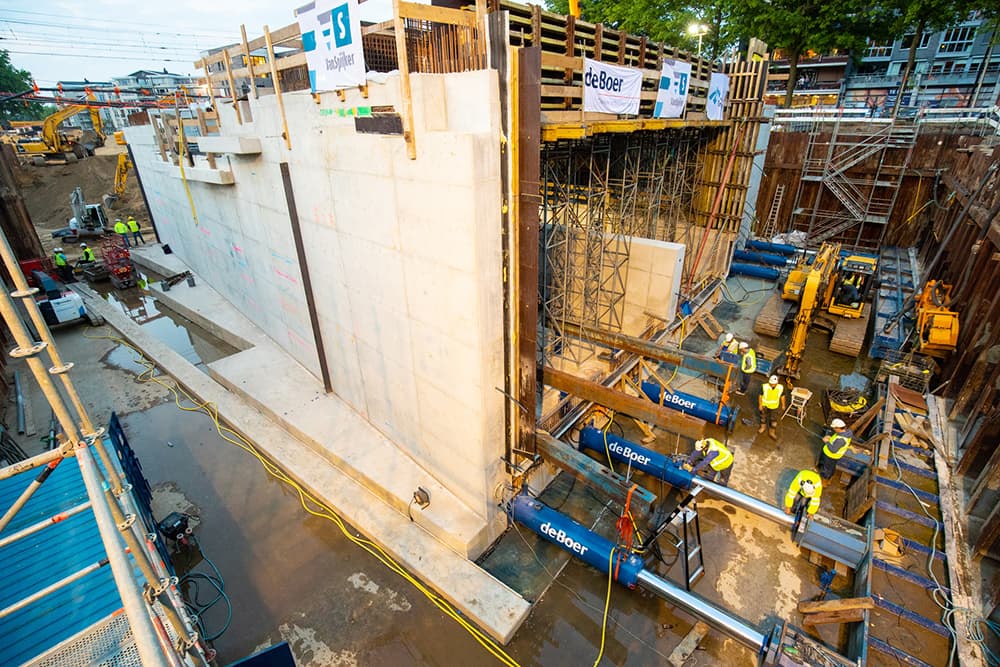 Above: The 5,000 tonne underpass was then pushed into position using six hydraulic jacks (image courtesy of ProRail).
The underpass and a rail bridge section that covers it were built adjacent to their final positions. Six hydraulic jacks then slowly moved the structure 30 metres (98 feet) into place.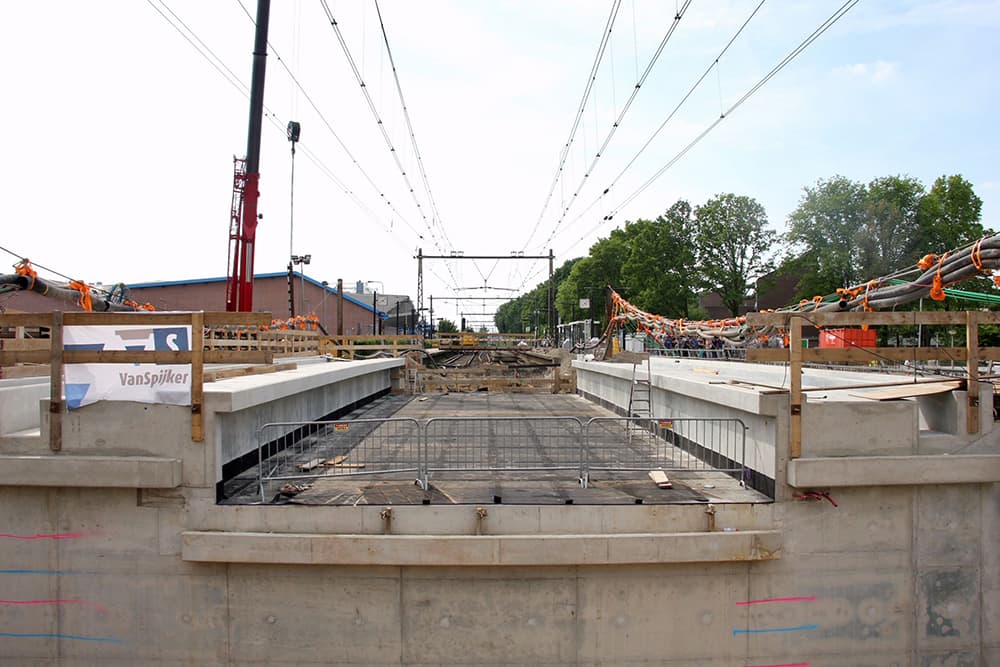 Above and Below: The underpass was built with a bridge section so that the train tracks could be repaired quickly ( image courtesy of ProRail).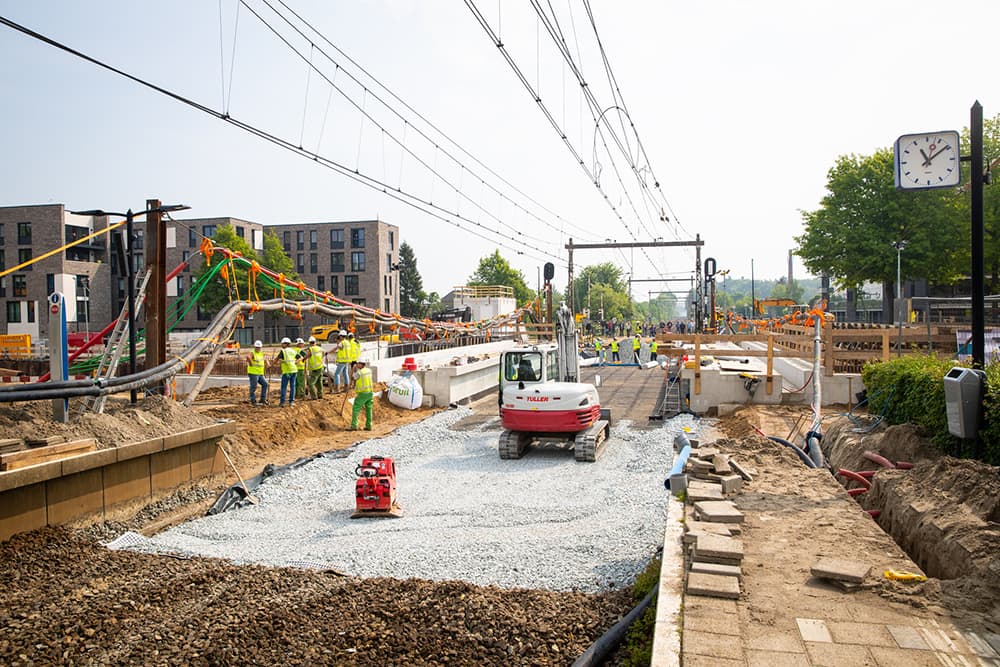 The move took 19 hours, after which operatives reconnected the tracks and repaired the platform in order for trains to resume operation on Monday morning.
The completed project is due to open in early 2019.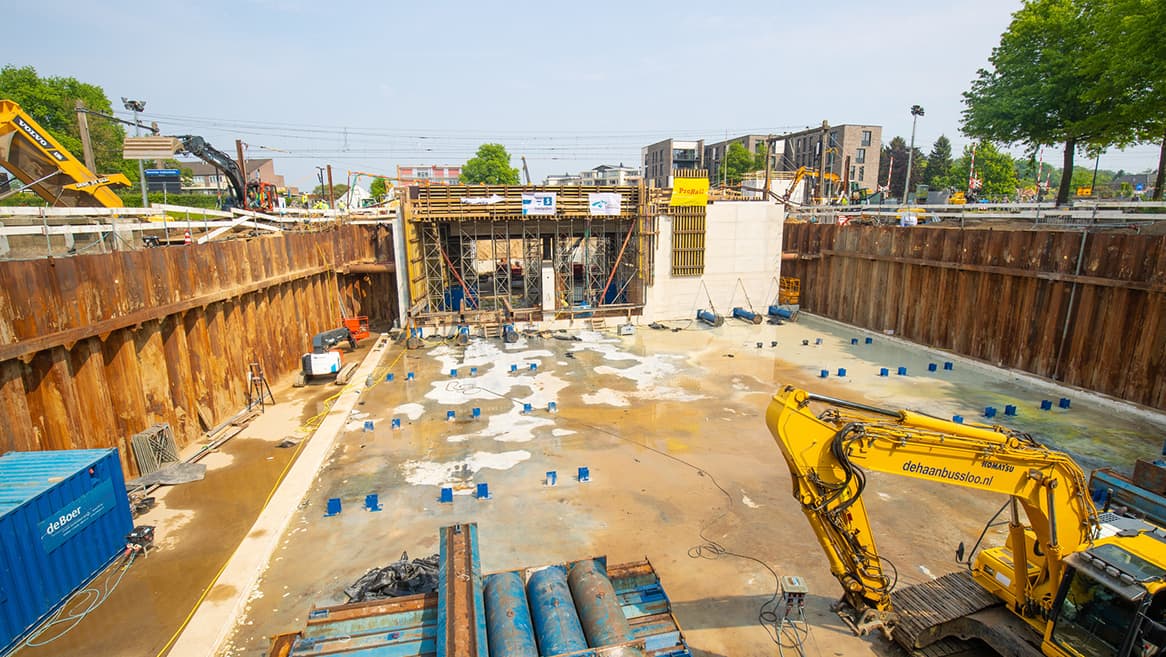 Above: The 30-metre move took only 19 hours (image courtesy of ProRail).
Comments
---