Tech
Pouring Concrete onto Rebar That Robots Tied
Youtube Views

VIDEO VIEWS
AFTER years of research and prototyping, the In-Situ Fabricator has completed a Mesh Mould as part of the experimental NEST research and innovation construction site in Dübendorf, Switzerland.
The robot was developed at the National Centre of Competence in Research (NCCR) Digital Fabrication by a cross disciplinary team of researchers from ETH Zurich.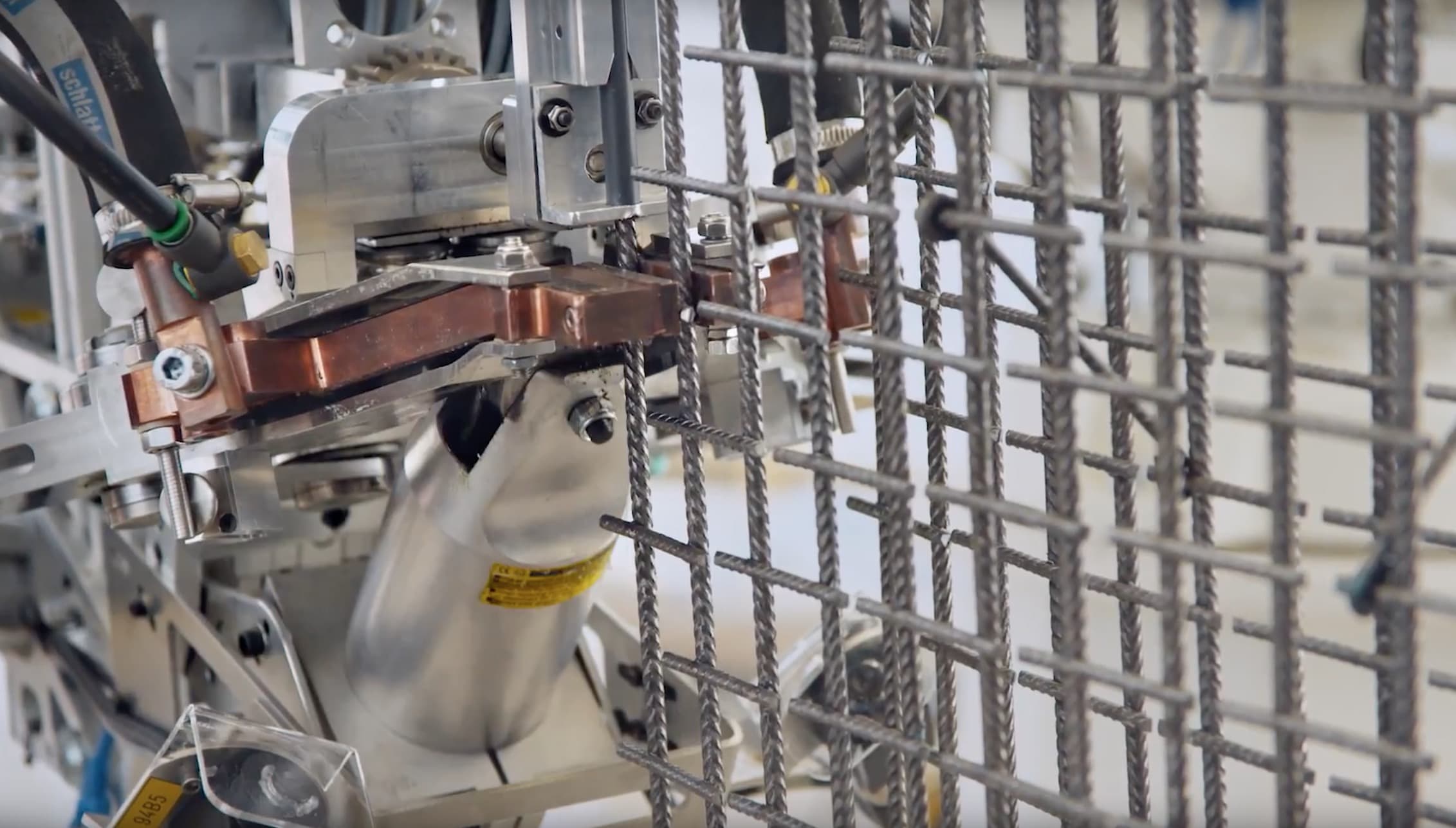 Above: In-Situ Fabricator assembling a Mesh Mould (image courtesy of NCCR Digital Fabrication).
NCCR Digital Fabrication has been developing a number of different techniques, including dynamic slip casting, spatial timber assembly and steel cable formwork, in order to demonstrate how robots and digital manufacturing could help innovation in construction and architecture.

They first unveiled the work of their In-Situ Fabricator in assembling steel reinforcement last year.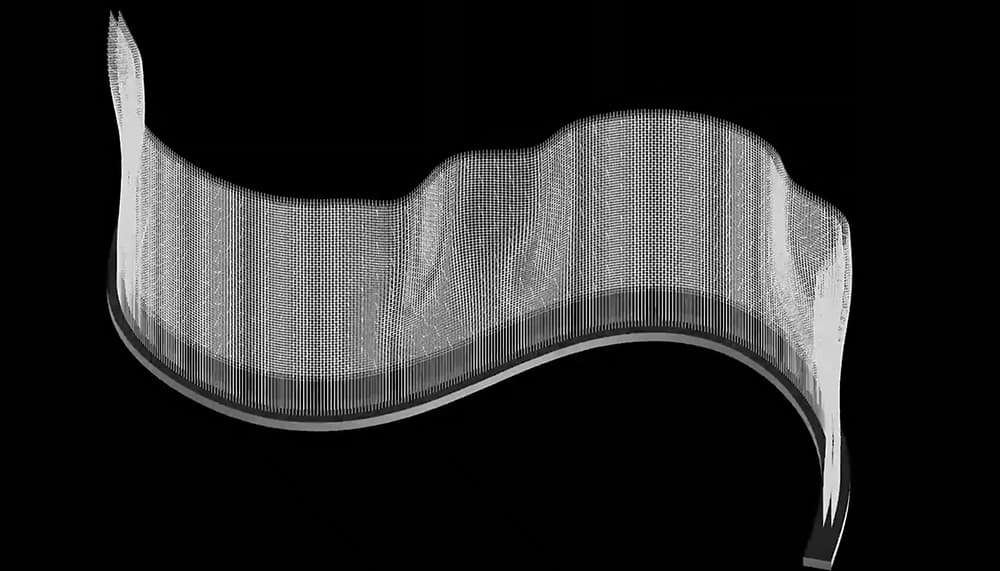 Above: A 3D digital model showing the mesh mould as made by the robot (image courtesy of NCCR Digital Fabrication).
Now, NCCR have released a video showing the assembly of free-form steel mesh and the eventual pouring of the concrete.

The unique composition of the concrete, combined with the dense steel mesh, means that it stays and hardens within the formwork.
Although the mesh is built by a robot, the process requires considerable human assistance, from feeding wire into the robot, to pouring and finishing the concrete.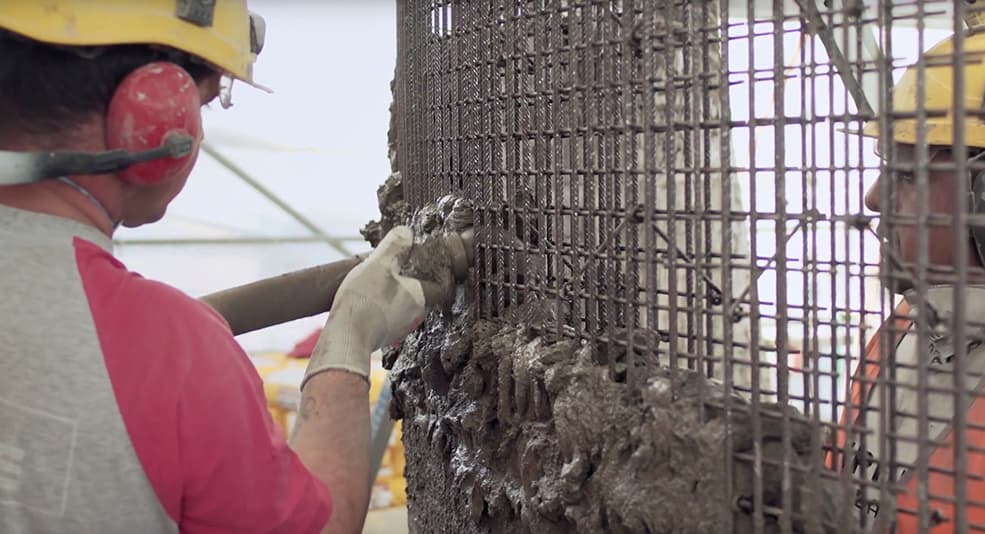 Above and below: The construction of the double curved wall still required a significant input from human construction workers (images courtesy of NCCR Digital Fabrication).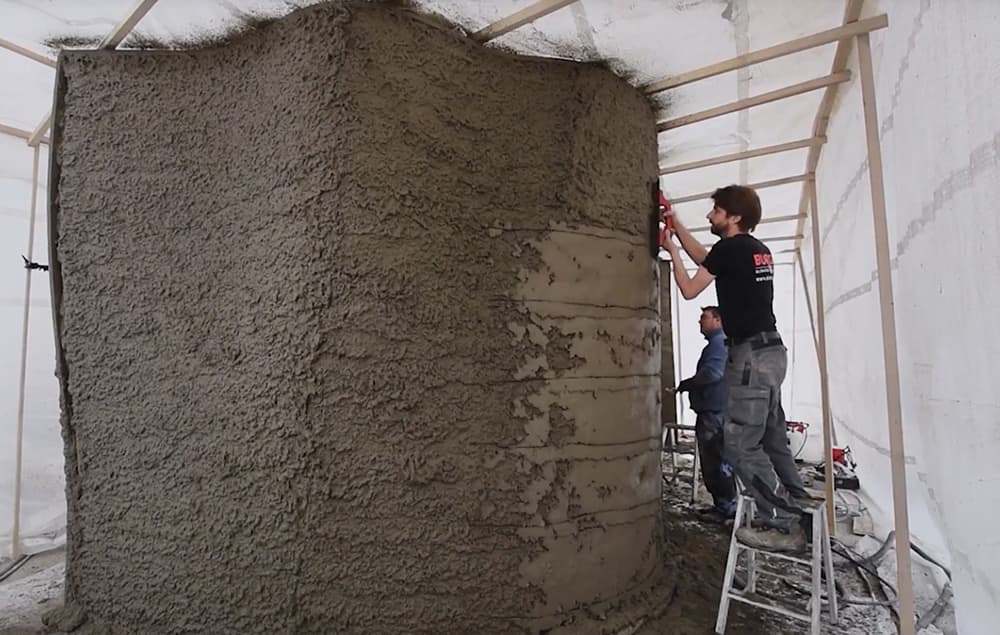 The resulting double-curved wall is 12 centimetres (4.7 inches) thick. Its load bearing capacity is currently being tested and monitored along with NCCR's other experimental structures that form the DFAB House.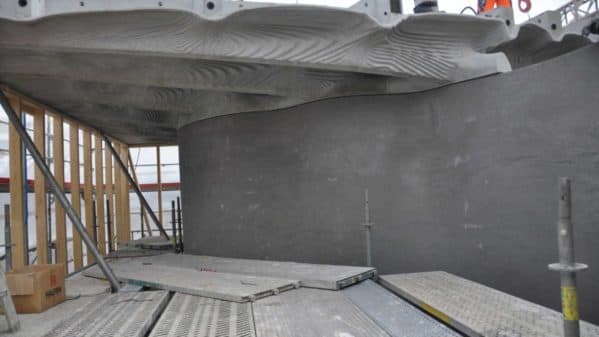 A Smart Slab ceiling being assembled on top of the Mesh Mould wall, above, and the NEST site in which researchers are testing out these experimental structures, below (images courtesy of NCCR Digital Fabrication).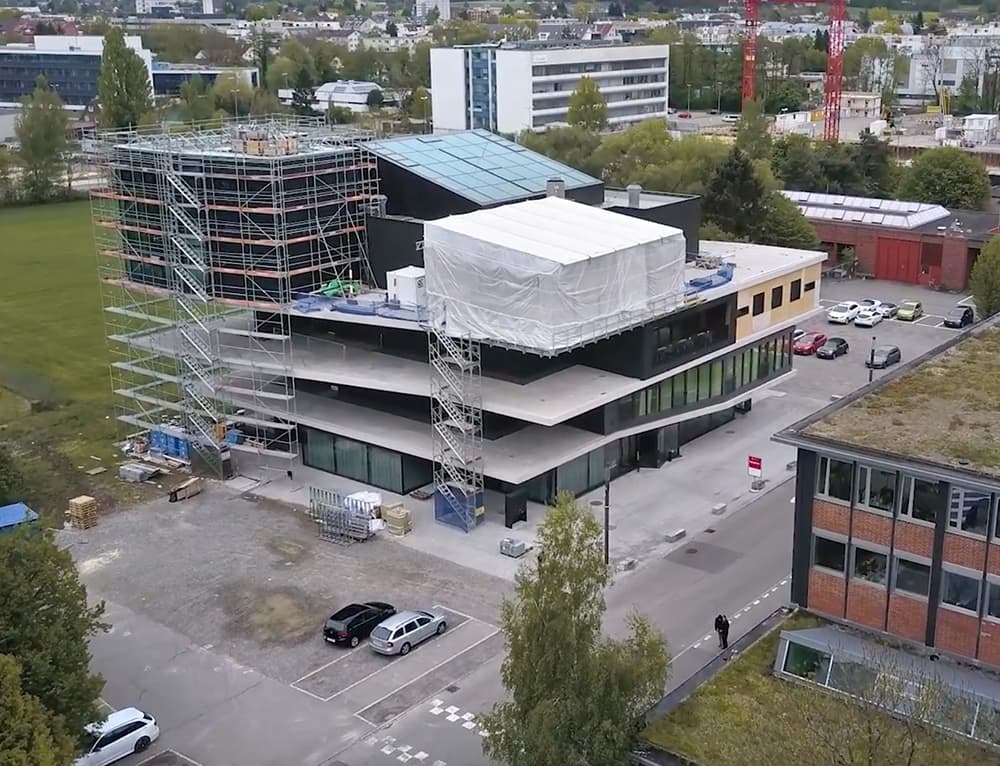 One such innovation is the Smart Slab ceiling - a post tensioned system of concrete elements that have been cast into 3D printed moulds - which has just been installed on the Mesh Mould wall.

A robotically assembled timber structure will eventually come to rest on top.
Comments
---