TECH
Open Source Buildings in East London's Creative Hub
Youtube Views

10,316

VIDEO VIEWS
PART of the former London Olympic Media Centre, now renamed Here East, is being developed into a creative hub using open source building technology.
The space consists of a large open frame situated alongside the eastern edge of Here East. The structure was used to house machinery for broadcasting studios during the 2012 Games.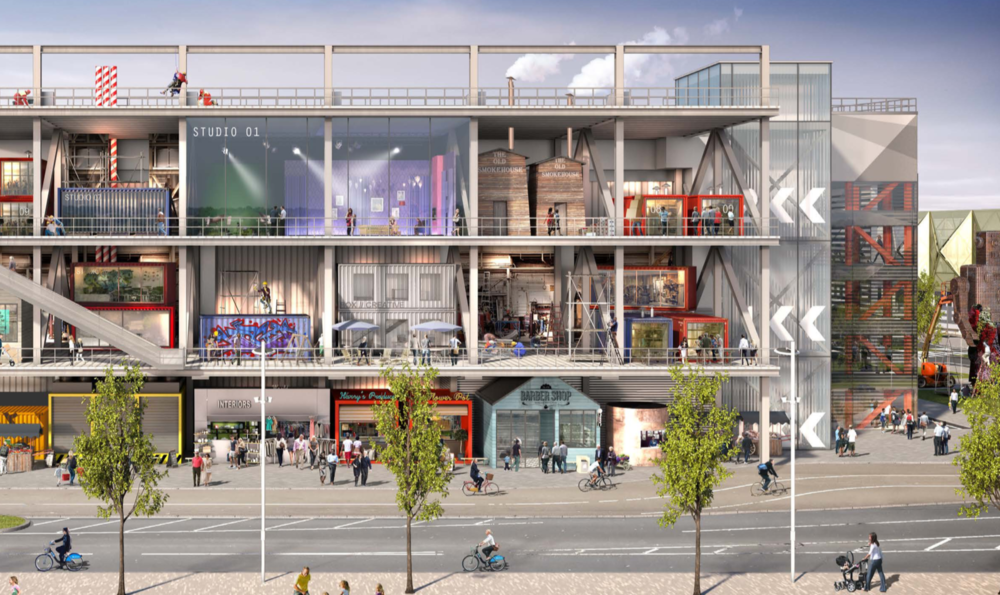 Above: A render of "The Gantry" designed to house creative enterprises in tailor made units (image courtesy of Here East).
Now rebranded as "The Gantry", the frame will become home to creative businesses and is imagined as a "cabinet of curiosities". It is also the largest project in the world featuring WikiHouse open source technology.
WikiHouse includes a number of customisable building templates, which can be computer numerically control (CNC) cut from sheets of plywood and assembled on site.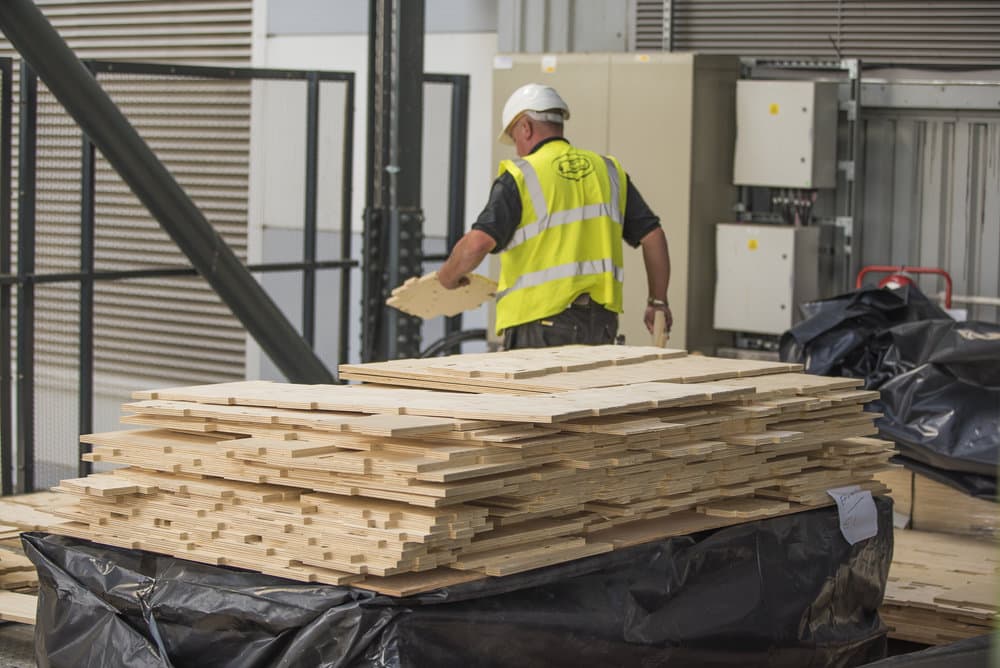 Above: Studios within The Gantry are made using CNC cut plywood panels (images courtesy of The Gantry).
Some of the available modifications include the number of floors, window sizings, roof shapes and cladding materials.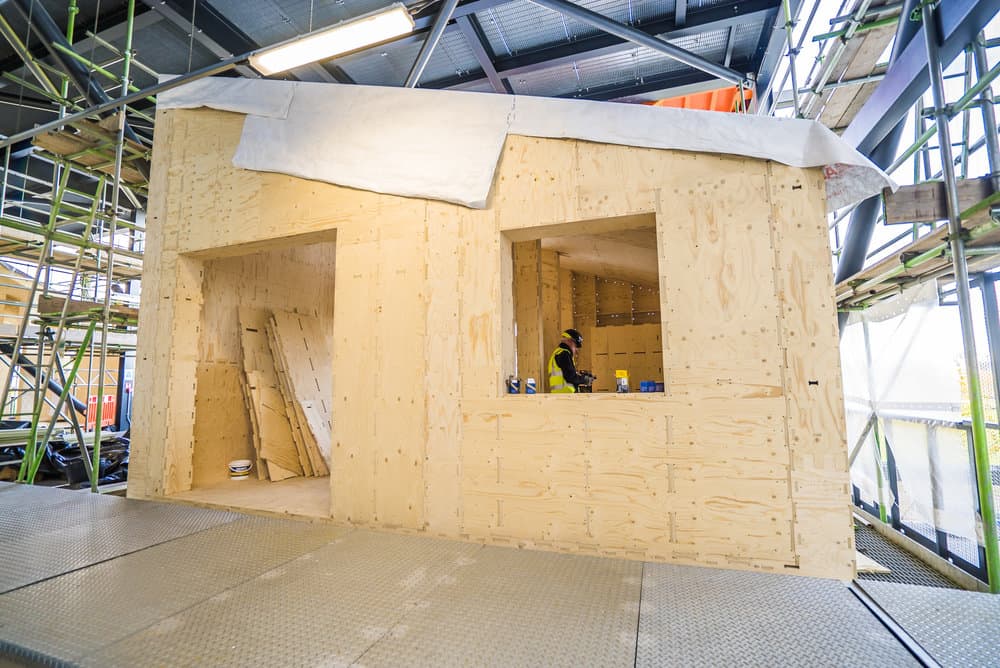 Above: The "chassis"of the studios can be erected in just three days (image courtesy of The Gantry).
One of the units can be fully finished within a week, while a "chassis" (the superstructure) can be constructed in just three days.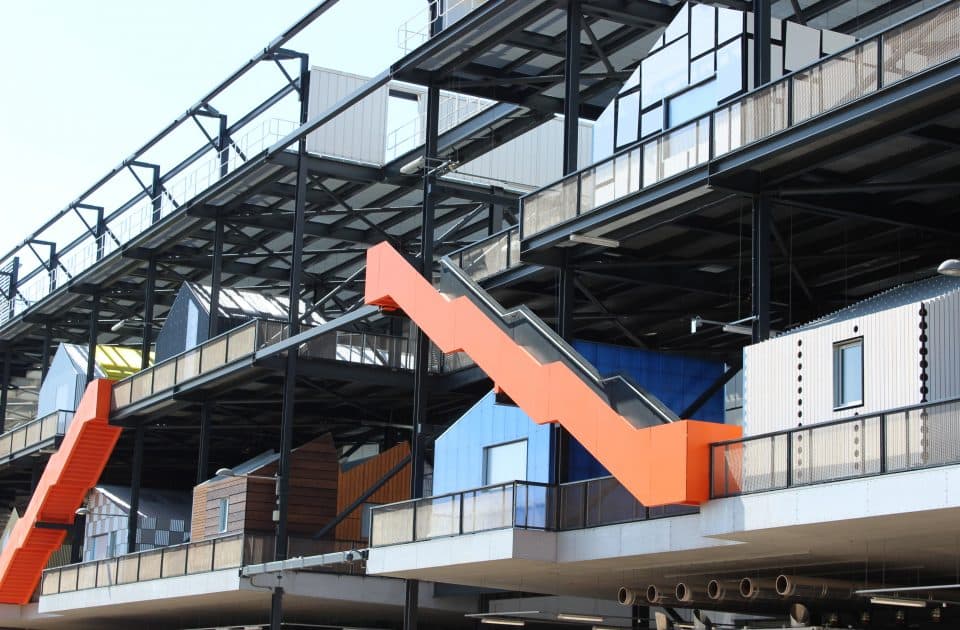 Above and Below: The finished studios all feature different shapes and cladding materials (images courtesy of The Gantry).
The first project finished at The Gantry is called "The Trampery" - it consists of 21 freestanding studios with 10,000 square feet of space that will be rented at affordable rates to local artists and other creative enterprises.
Comments
---