ASIA
New Airport Terminal Opens for Winter Olympics
Youtube Views

VIDEO VIEWS
SEOUL'S Incheon International Airport has opened its second terminal, shortly ahead of the 2018 Winter Olympic Games in PyeongChang.
Incheon International Airport is the world's 19th busiest, handling around 62 million passengers annually.
It is expected that the Winter Olympics, lasting from 9 until 25 February 2018, will draw around a million foreign visitors to the country and generally boost South Korea's tourism industry.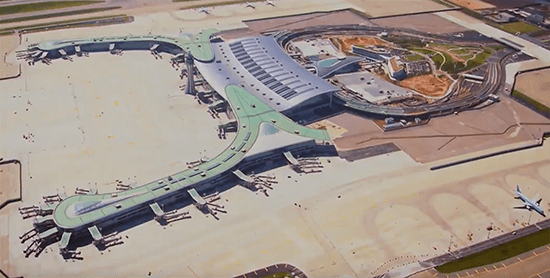 Above: Aerial view of the new terminal at Incheon International Airport. Below: The new terminal is the airport's first substantial expansion in 17 years (images courtesy of KBS News).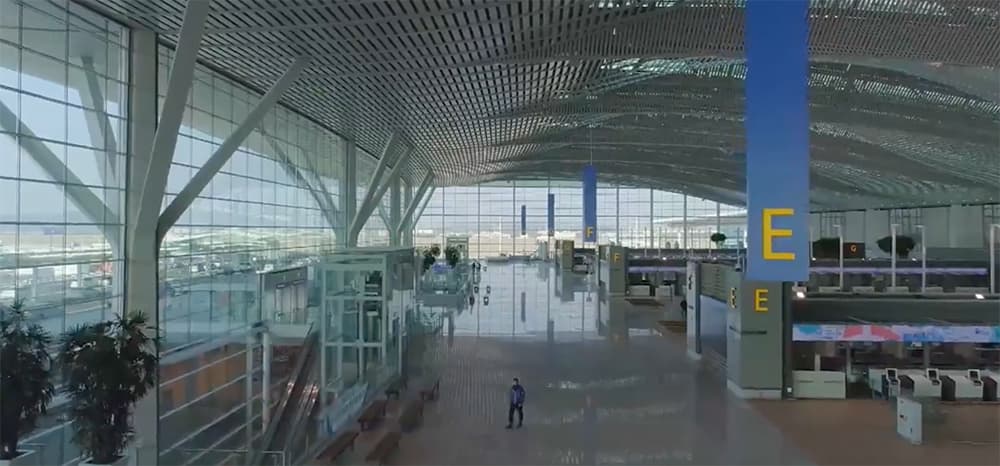 The new terminal is the airport's first large-scale extension in 17 years. It will increase Incheon's capacity by 18 million passengers a year.
Construction on the 7.4 million square foot terminal started in 2013. It had been due to open at the end of 2017, but experienced delays during the tendering of its duty-free retail facilities.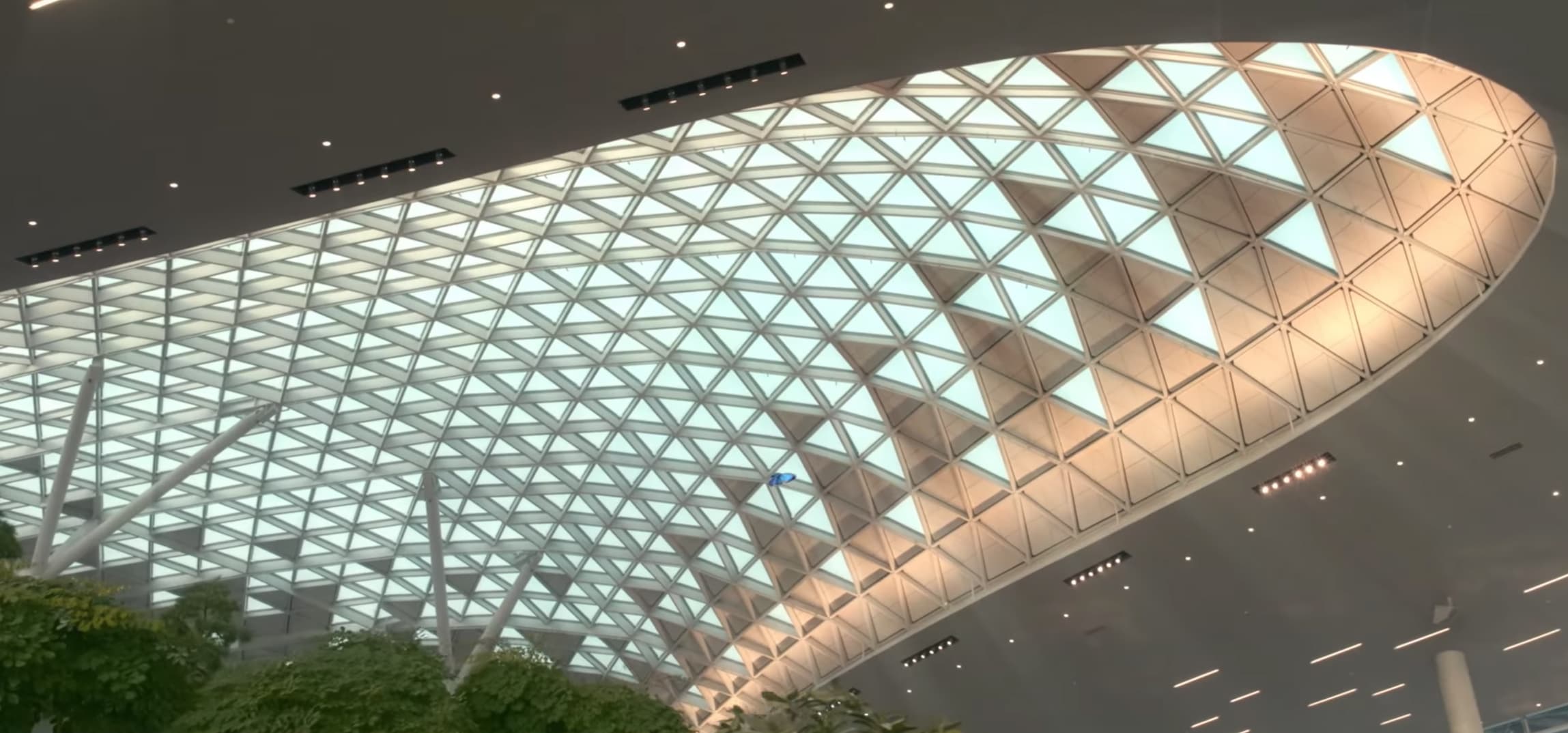 Above: Natural light in an important part of the terminal's design (image courtesy of CCTV+).
Designed by Gensler and costing an estimated USD $2.5BN, the new facility features state of the art technology; such as 24 full body scanners and 63 self-check-in stations, aimed to reduce check-in times to just 30 minutes.

Above: Swathes of greenery have been planted for passengers' psychological wellbeing (image courtesy of Air France).
The new terminal also includes large areas of planting in order to increase users' psychological comfort and "robotic assistants" that help people find their way around.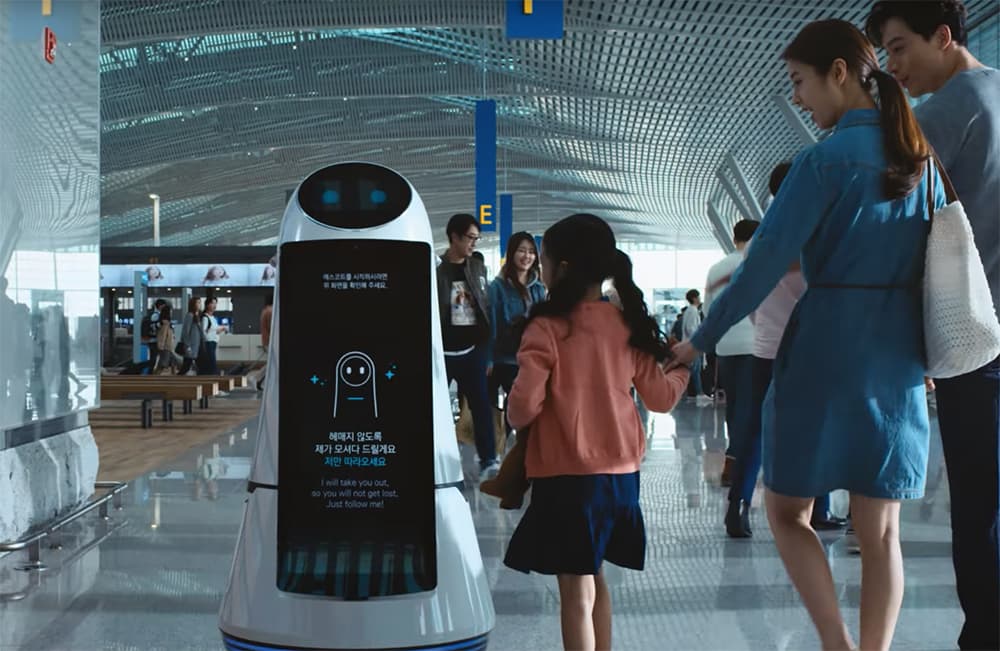 Above: Robotic Assistants will help travellers find their way around the airport (image courtesy of Incheon International Airport).
An underground train will connect the Airport's extension to its original building. Officials estimate that around 800 people a day may initially confuse the two terminals and need to transfer between the two.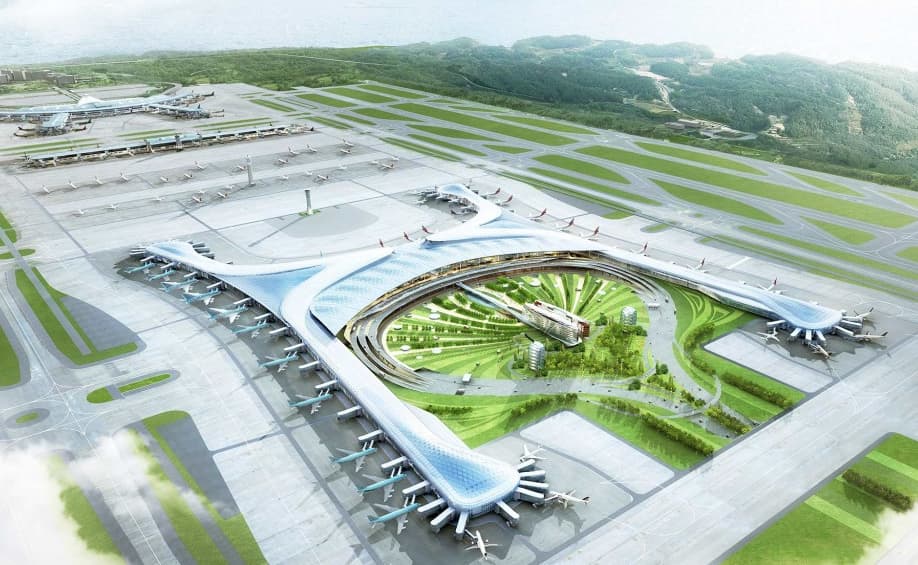 Above: A computer generated image of Terminal 2 following expansions in the mid 2020s (image courtesy of Gensler).
This project part of a wider USD $10BN ten-year expansion plan, which will see the airport increase its capacity to around 130 million passengers a year by the mid 2020s.
Comments
---