TECH
NASA Releases New Designs for Mars Dwellings
Youtube Views

142,737

VIDEO VIEWS
THE latest round of NASA's 3D-Printed Habitat Challenge has completed, resulting in three different projects that propose alternative ways of building and inhabiting a Martian space base being shared publicly.

Launching in 2015, the first phase of the contest asked teams to submit architectural renderings of possible Martian structures, while the second phase focussed on material technologies and proposals for structural components.
While the first phase of the challenge favoured broad architectural visions, by the third phase, teams have increasingly focused on the actual technology and processes involved.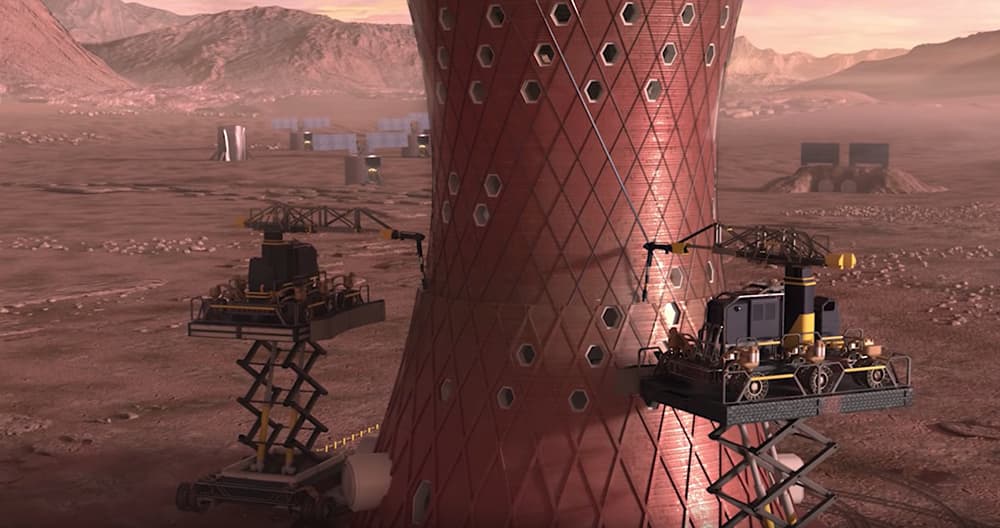 Above: A render showing the printing of the outermost layer of the Martian base designed by SEArch+/Apis Cor (image courtesy of NASA).
The three winning entries in this latest phase have been designed by SEArch+/Apis Cor (video embedded above), Team Zopherus and Mars Incubator.
Taking first place, SEArch+/Apis Cor proposed a reinforced hyperboloid form with an inner lining that would help create a pressurised environment inside.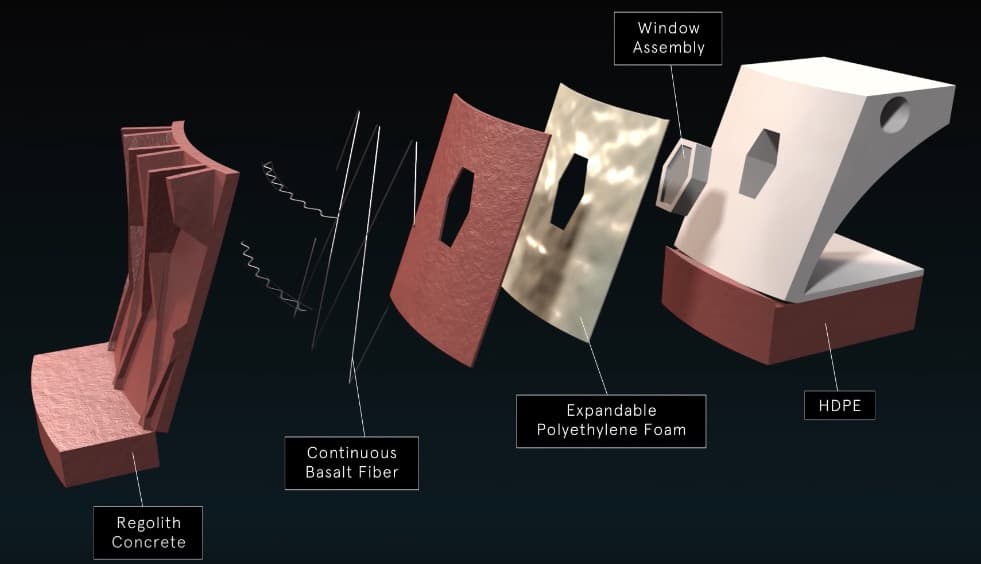 Above: The winning proposal features a complex printed construction (image courtesy of NASA).
The design features a prefabricated core, while the walls - which comprise a number of layers for insulation, strength and radiation protection, would be 3D printed in-situ using locally sourced Martian materials.
Furthermore, the dwelling has been designed with independent mechanical systems and escape routes that will help minimise damage and exposure in the event of an emergency.
Above: A video explaining Team Zopherus' design (courtesy of NASA).
In second place, Team Zopherus proposed a structure based on biological principles.
Once the lander touches down, robots are sent out to gather suitable materials, while the lander module itself will serve as a pressurised cover for the 3D printer, protecting it from Martian weather.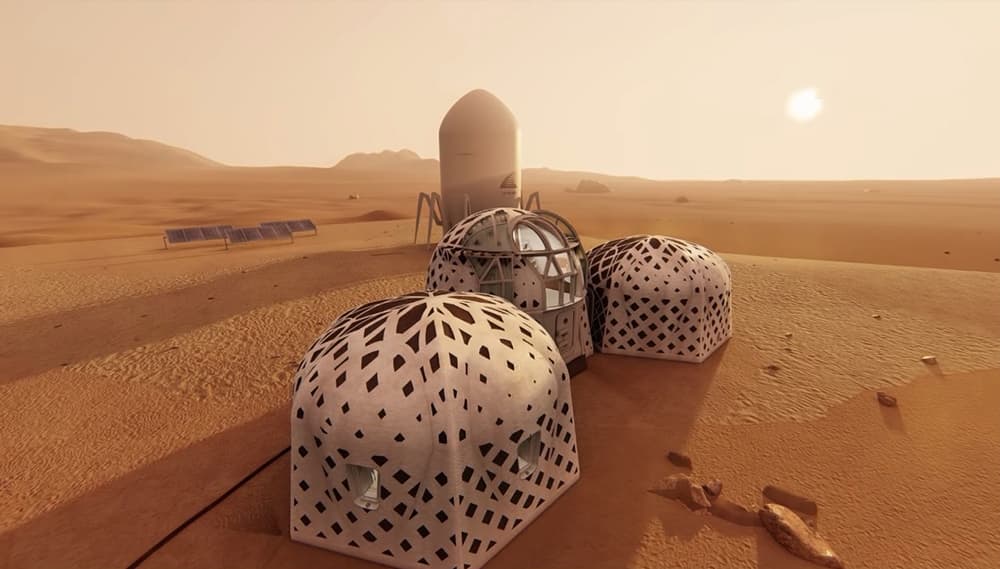 Above: The building's self-shading form, reflective exterior and internal reinforcement protect the base's integrity (image courtesy of NASA).
The modules themselves feature composite walls of HDPE - a thermoplastic material that serves as a reinforcement for the mass of Martian concrete.
Inside, the modules are sealed with HDPE to ensure the indoor environment is completely airtight.
This composite structure, along with the self-shading form of the habitat and a special reflective layer on the outside, ensures that thermal expansion is minimised and managed, once again protecting the integrity of the habitat.
Above: Mars Incubator is constructed using prefabricated modules (courtesy of NASA).
In third place, Mars Incubator proposes a habitat made using modular, reinforced panels that would rest on printed basalt columns.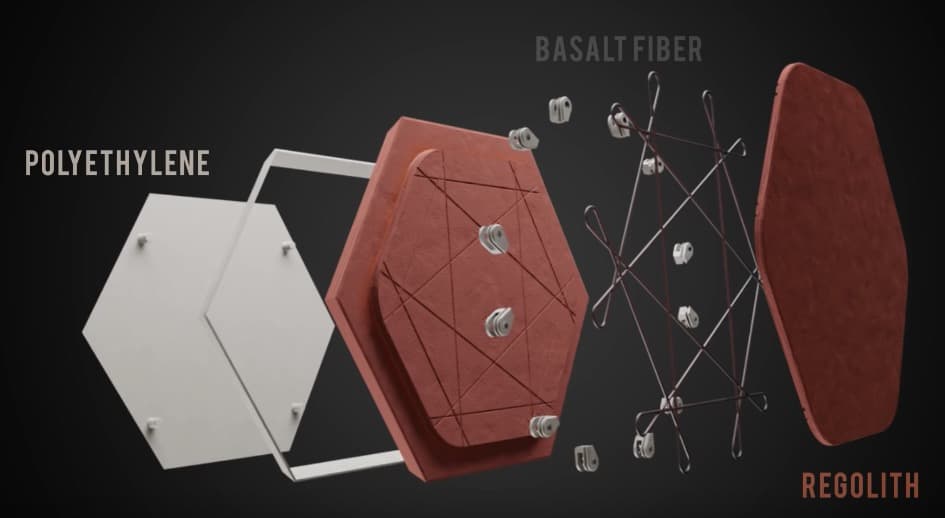 Above: like the other two designs, Mars Incubator also has a complex wall package (image courtesy of NASA).
Unlike the previous two proposals, this design requires more assembly but instead aims for more flexibility and versatility with its design.
The final round of this phase of the challenge will see the three teams produce 3D printed scale models of their designs and present them to the judges and public in May.
Comments
---