Cities
David Adjaye Designs Five Towered Citadel for the Africa Institute
Youtube Views

199

VIDEO VIEWS
RENOWNED British architect Sir David Adjaye has designed a new campus for the African Institute in Sharjah, United Arab Emirates (UAE).
Intended to replicate a traditional citadel, the campus is comprised of five towers that will help define the local skyline, each one measuring between four and seven storeys in height.
Each of these towers is joined at the base by a large central courtyard that will allow its occupants to meet and exchange ideas.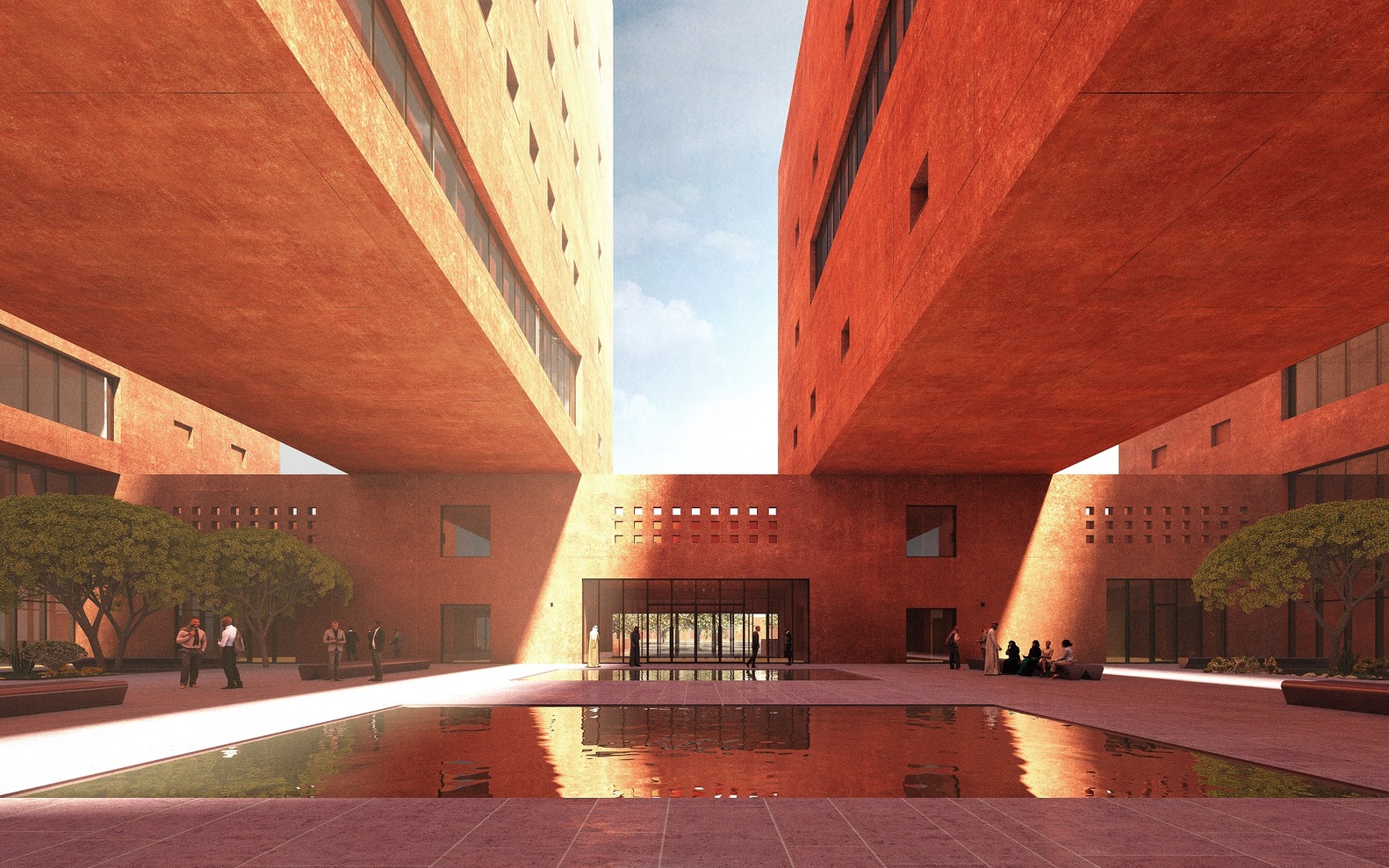 Above: Four of the towers appear to hover over the building's central courtyard. Image courtesy of Adjaye Associates.
Four of the towers appear to float above the courtyard, these will house the main areas of the African Institute, while the fifth tower will close off the courtyard and house The Africa Hall.
The large overhangs of these wings also efficiently reduce solar heat gains and contribute to the overall building performance without the use of large, technical infrastructure.
Underneath is a single, unified basement containing a lecture theatre and storage facilities.
The exterior of the building will be made of low carbon concrete - the solid facades are designed to limit direct sunlight exposure.
Heat absorbed by the structural walls is then released at night when temperatures in the desert drop.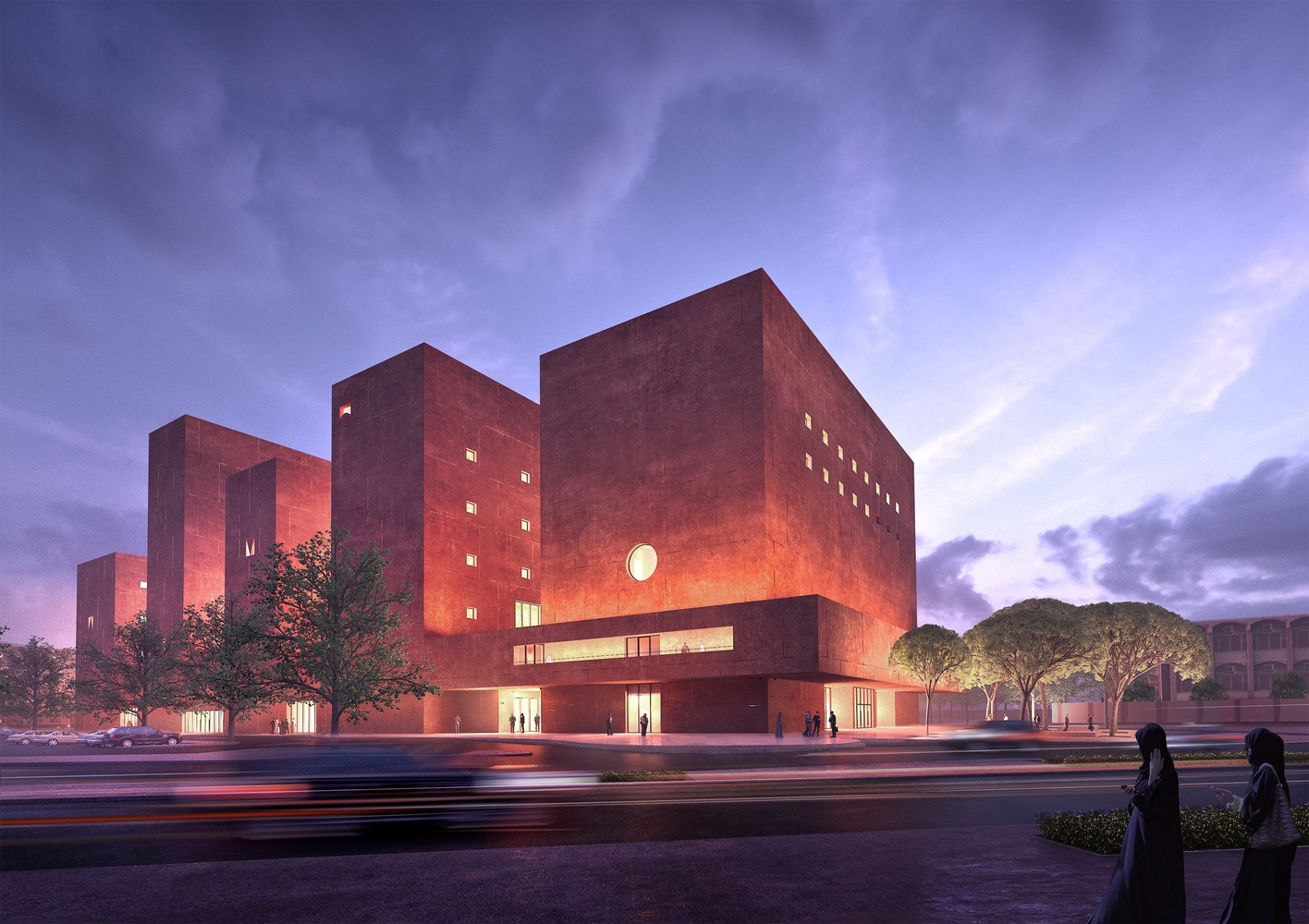 Above: The campus' five towers will help to define the city's skyline. Image courtesy of Adjaye Associates.
The campus will hold a research library, archives, as well as an auditorium. A number of site-specific installations will also be commissioned to fill its public spaces.
Postgraduate qualifications in African and African diaspora studies will be offered at the campus, as well as degrees in African languages.
"​​I envision the new campus as a springboard, connecting and embodying the incredible history of Africa, the African diaspora, and the Arab world," David Adjaye said in a press release.
Sir David Adjaye is one of the UK's premier architects, founding his own studio in 2000. He is known for his ingenious use of materials, his artistic sensibilities, and a passion for community driven projects.
Adjaye has led his firm on a number of award-winning projects, most notably the Edo Museum of West African Art, 130 William, and The Abrahamic Family House.
Comments
---