Cities
Brisbane Will Host the 2032 Olympics
Youtube Views

6,803

VIDEO VIEWS
BRISBANE has been announced as the official host city for the 2032 Summer Olympic Games, making it the third Australian city to host the world's biggest sporting event.
A somewhat unlikely candidate for the Games, Australia's third largest but fastest growing city put forward what the International Olympic Committee (IOC) called an​​ "irresistible" bid.
While a number of other countries expressed interest in the Games initially, Brisbane won the top spot because of a new process which doesn't allow for cities to campaign against each other.
Above: Preparation for the Olympics could dramatically change Brisbane over the next decade.
Brisbane entered "targeted dialogue" with the IOC in February of this year.
The region has experience hosting a variety of major sporting events, including the 2018 Gold Coast Commonwealth Games, and as such very little will need to be constructed - it's estimated that 84% of events would be hosted in either existing or temporary venues.
Australian Prime Minister Scott Morrison has pledged that the federal government would cover half the costs of the Games.
The result is that this may be the most sustainable Olympics in history, something the IOC is eager to have after almost every previous modern Olympics has blown over budget and been left with abandoned venues, serious construction debts and economic fallout.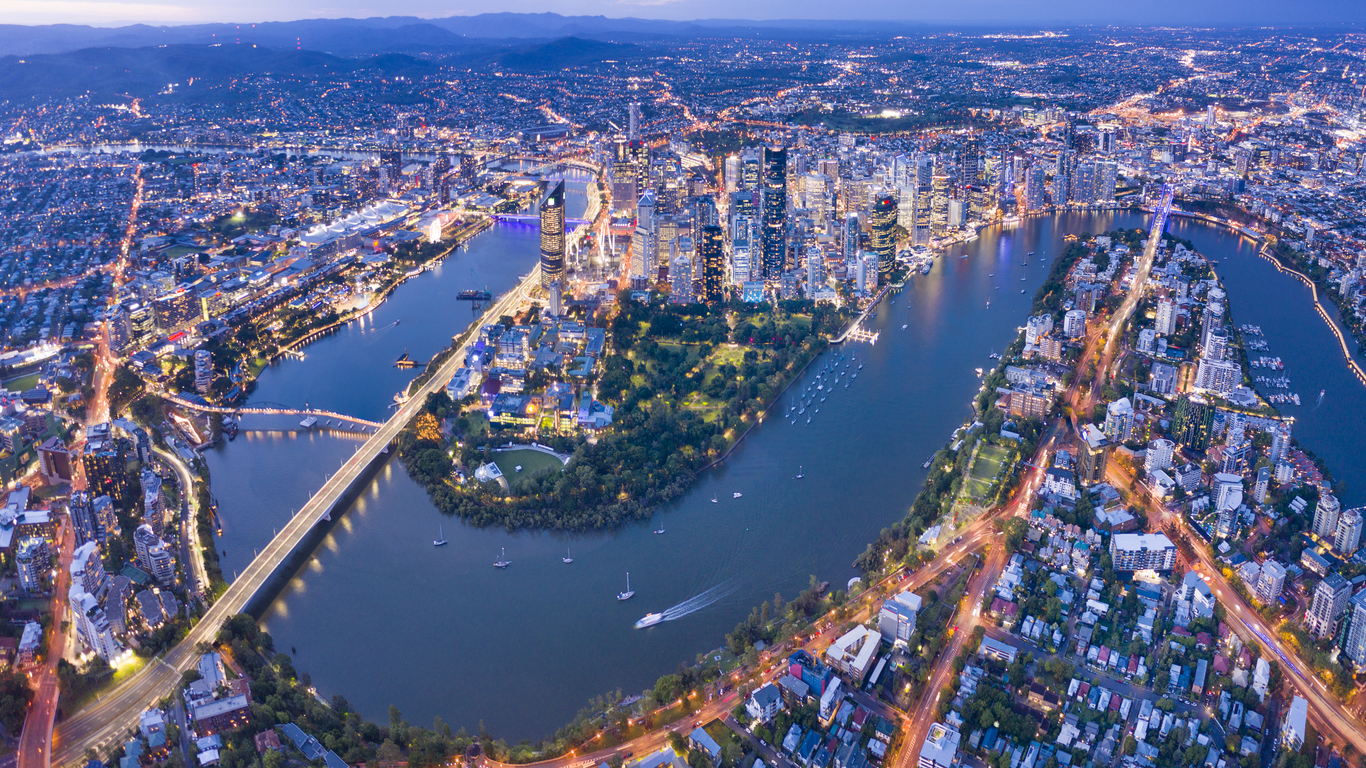 Above: The Queensland city is the fastest growing in Australia.
The choice of Brisbane represents a major shift for the Games and could dramatically reshape this modest Australian city.
We are already seeing a massive infrastructure push begin with the ​​Brisbane City Council recently confirming that a third of the city's budget will go towards infrastructure projects.
The most notable new project is the world's longest pedestrian suspension bridge, which will span the Brisbane River.
The AUD $140M bridge will become a major focal point for the city, linking Kangaroo Point to the Central Business District.

Comments
---