ASIA
China Building Third-Generation Nuclear Reactor
Youtube Views

VIDEO VIEWS
CHINESE engineers have begun installing a new reactor at the Fuqing Nuclear Power Plant in east China's Fujian Province, placing its steel pressure vessel in place.
Called "Hualong-One", the new domestically-designed reactor will feature significant improvements in safety, thermal efficiency, longevity and fuel technology, making it a "third-generation" nuclear reactor.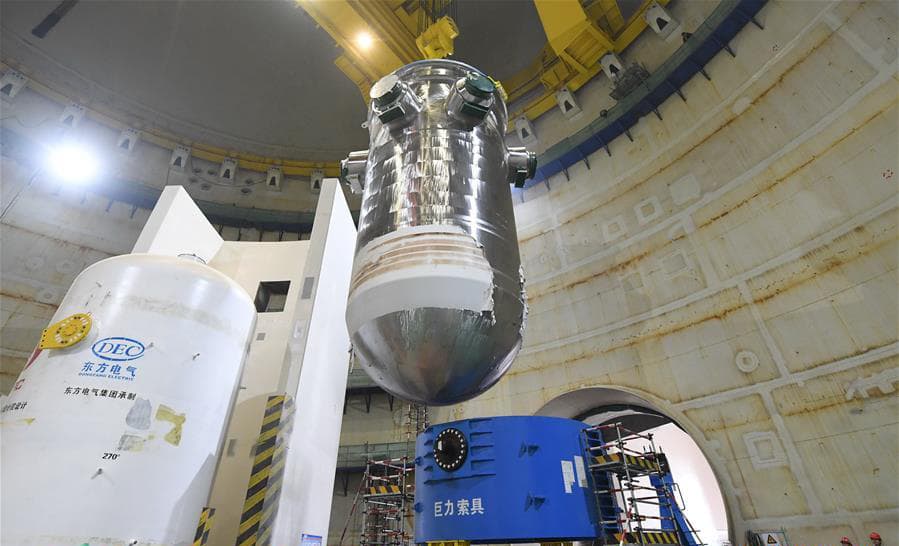 Above: The steel pressure vessel before being lowered into place at Fuqing Nuclear Power Plant. Below: The reactor casing is being lowered into position (images courtesy of Xinhua).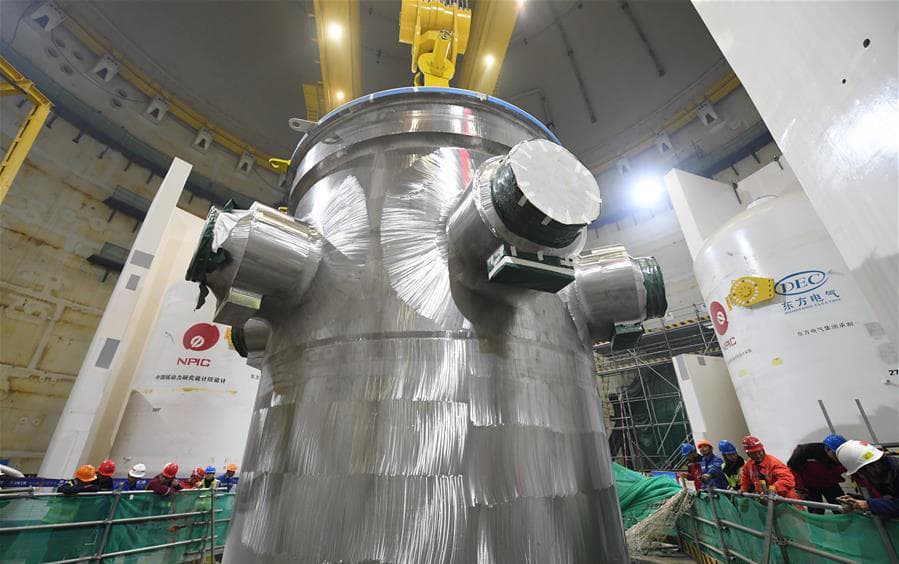 The Hualong-One reactor is expected to produce 1090 MW of electricity - enough to power more than 780,000 households - and be operational for at least 60 years.
In case of extreme accidents, earthquakes, and power blackouts, the reactor will be able to cool itself within 72 hours without the need for outside intervention.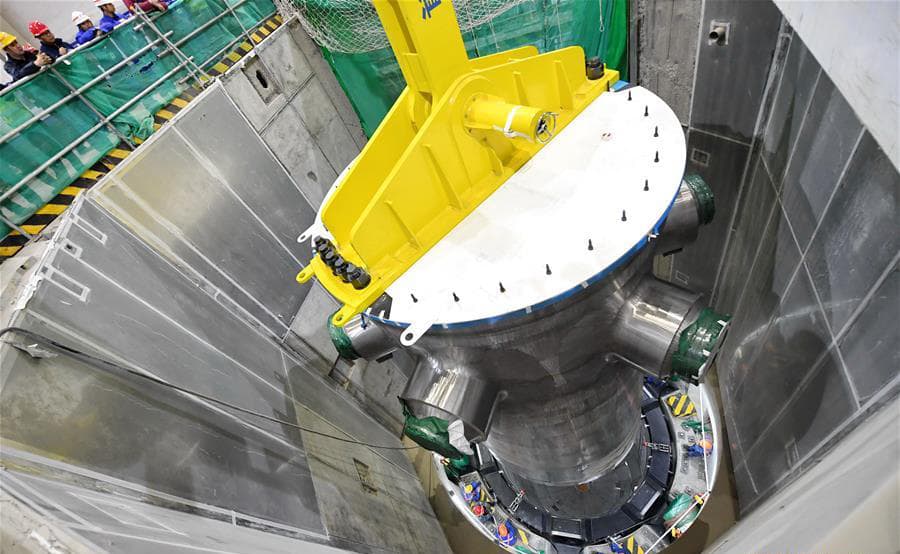 Above: The reactor design includes a host of safety features that minimise the risk of nuclear emergencies (image courtesy of Xinhua).
With the steel pressure vessel is in place, engineers will begin installing the reactor's components and the reactor itself will be tested and debugged throughout 2019.
It should start producing electricity as soon as 2020.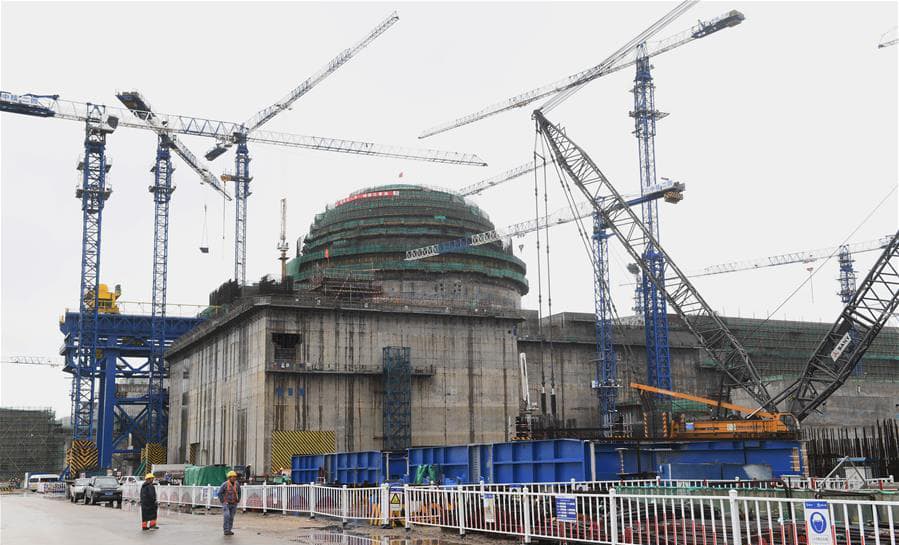 Above: The Hualong-One reactor under construction in Fuqing will be operational in 2020 (image courtesy of Xinhua).
China is currently planning the construction of six Hualong-One reactors, while two such reactors are to be built in Karachi, Pakistan. Argentina will start building a power station incorporating the Chinese technology in 2020.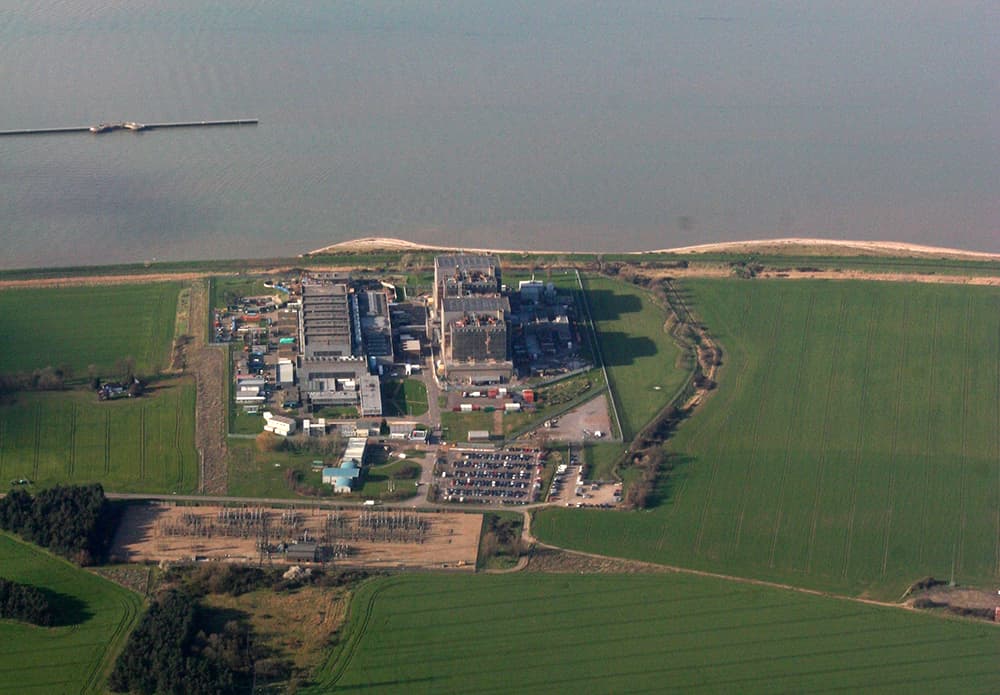 Above: Bradwell Nuclear Power Station in Essex could be fitted with a Hualong-One reactor in the future (image courtesy of Wikimedia).
In the UK, Hualong-One reactors are being considered for deployment at the Bradwell Nuclear Power Station in Essex. The country's Office for Nuclear Regulation has already started their safety assessments, and could grant permission to use the technology as soon as 2021.
Comments
---