EUROPE
Building Coal Drops Yard
Youtube Views

VIDEO VIEWS
COAL Drops Yard, a pair of 19th century industrial warehouses near London's King's Cross, has been refurbished by Heatherwick Studio into a one of the city's most memorable - as well as expensive - retail destinations.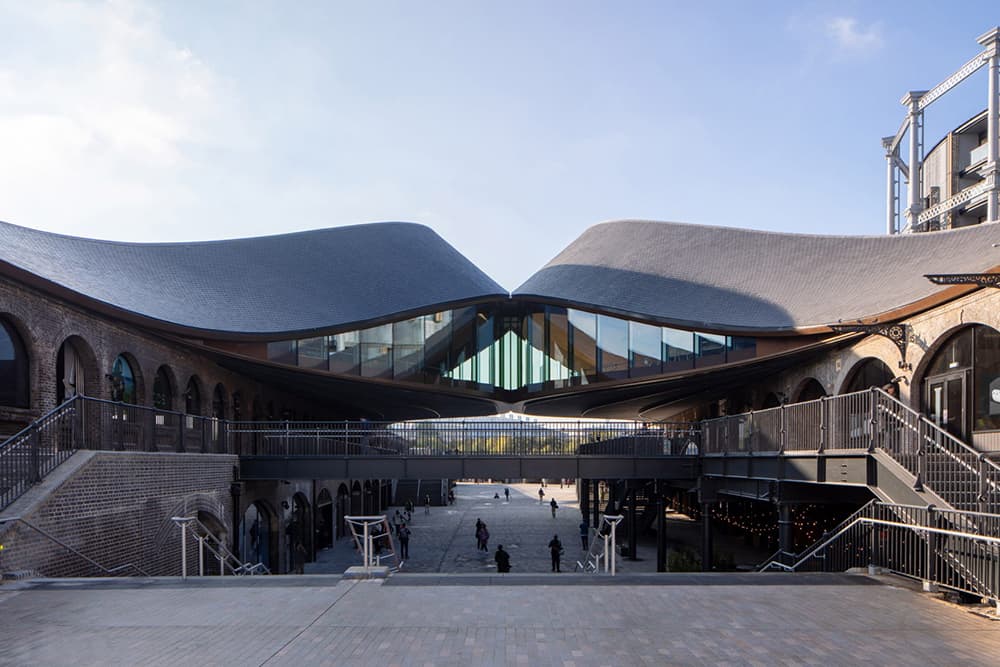 Above: The Coal Drops Yard is one of London's most eye-catching retail destinations (image courtesy of Hufton + Crow).
The two warehouses now accommodate a collection of 60 upscale boutiques and restaurants.
Heatherwick's unique design - in which the roofs of the two buildings bulge out and "kiss" - creates a sheltered focal point for the development, while also providing new space for Samsung's creative and digital showroom, called Samsung KX LDN.
Above: The uppermost space inside the complex will accommodate a new Samsung showroom (image courtesy of Hufton + Crow).
Engineered by ARUP, the two roofs contain extensive steel structures which bridge the 30-metre (98 feet) gap.
Other than this addition the warehouses - of which one is Grade II listed - have been faithfully restored. According to Thomas Heatherwick, even the new slate roof tiles come from the same seam in Wales as the ones they replaced.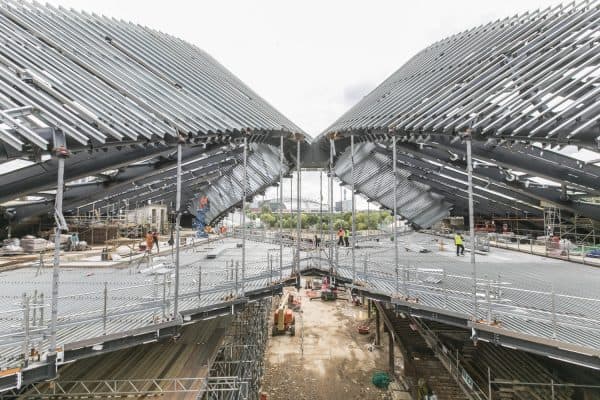 Above: ARUP engineered the steel structure holding up the roof (image courtesy of Kings Cross).
Built in under three years to the cost of £100 million, the Coal Drops Yard is part of the larger masterplan near London King's Cross, which saw redevelopment of a 27 hectare (62 acre) site that now includes housing, offices and an art school.
Above: Heatherwick Studio, together with Bjarke Ingels Group, have designed the nearby Google office, now under construction (image courtesy of Google).
Heatherwick Studios, Together with Bjarke Ingels Group, is responsible for another design in the same area - Google's new London headquarters.
The £1billion, 300 metre long "groundscraper" is currently under construction and upon completion, will accommodate 7,000 Google employees.
Comments
---