EUROPE
Architects Create a Gingerbread City in London
Youtube Views

VIDEO VIEWS
NOW in its third year, the Museum of Architecture has presented an architect-designed Gingerbread City at the Victoria and Albert Museum (V&A) in London this holiday season.
First conceived as a way to introduce architecture to diverse audiences, the Gingerbread City aims to highlight social, environmental and technological trends in the built environment.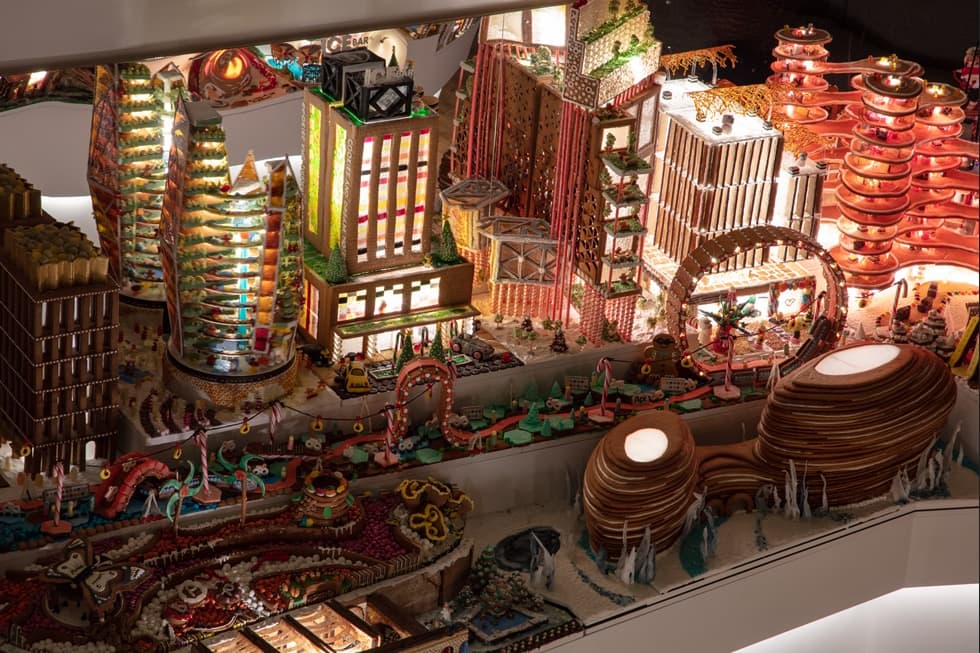 Above: The Gingerbread City at London's V&A (image courtesy of Luke Hayes).
This year, 60 London-based architecture practices have contributed their designs to the exhibition, including well-known practices Zaha Hadid Architects and Foster + Partners.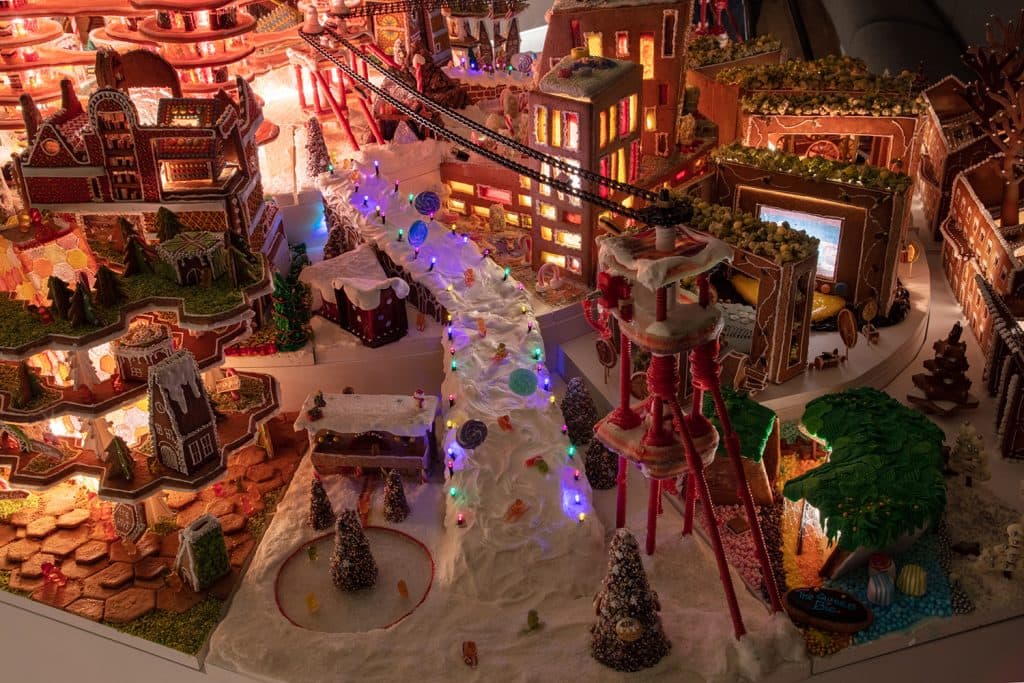 Above: Although playful in its execution, the Gingerbread city is designed as a sustainable, liveable city of the future (image courtesy of Luke Hayes).
Masterplanned by urban design firm Tibbalds, the city includes office towers, a school, city farm, cinema and stadium, alongside an urban cable-car, bridges, gardens and cycle paths.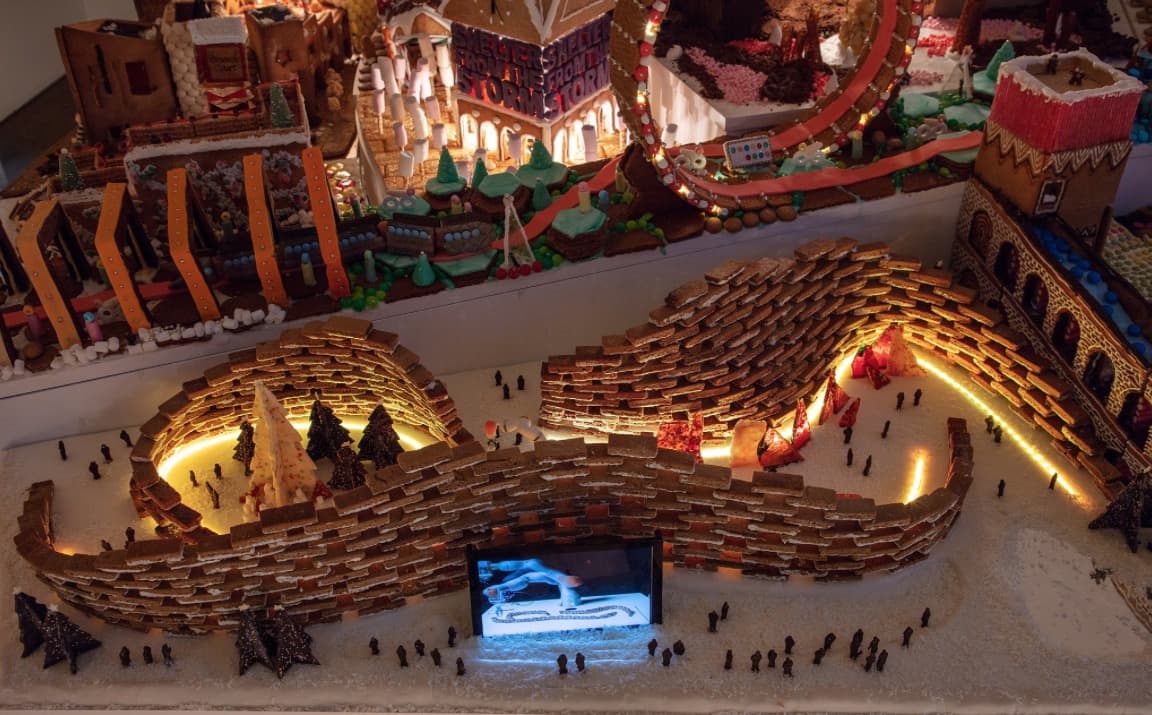 Above: A pavilion by Foster + Partners was built by a robot (image courtesy of Luke Hayes).
While Zaha Hadid Architects has created a typically curvaceous design for a concert hall, Foster + Partners have designed a pavilion that was assembled by a robotic arm.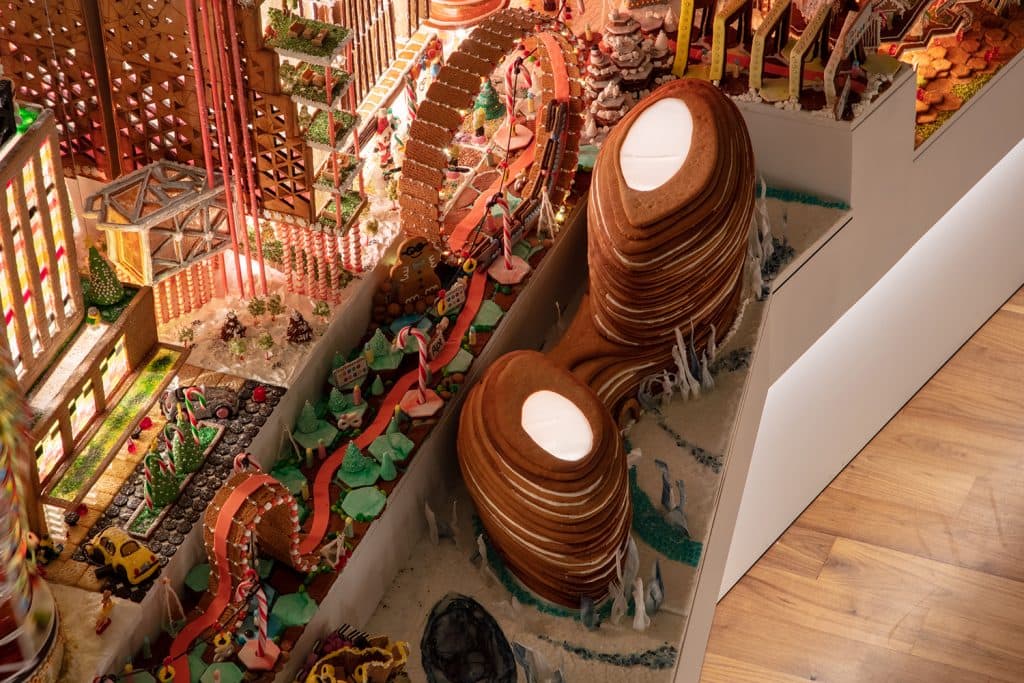 Above: Zaha Hadid Architects contributed a typically curving gingerbread concept hall (image courtesy of Luke Hayes).
Serious issues are also addressed at the exhibition. For instance, architecture practice Holland Harvey designed a baked homeless shelter to bring attention to more than 7,500 rough sleepers across the city.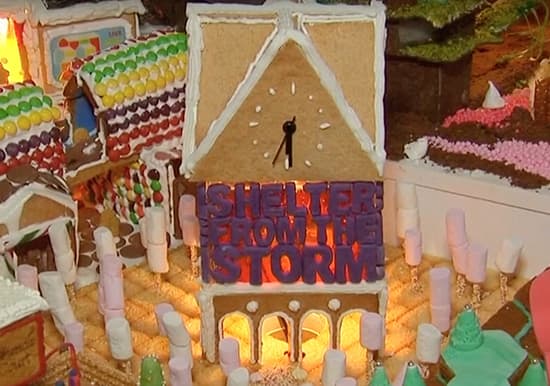 Above: A homeless shelter aims to raise awareness of the issue in London (image courtesy of South China Morning Post).
The Gingerbread City is on display until 6 January 2019 at the Victoria and Albert Museum in South Kensington, London.
Comments
---