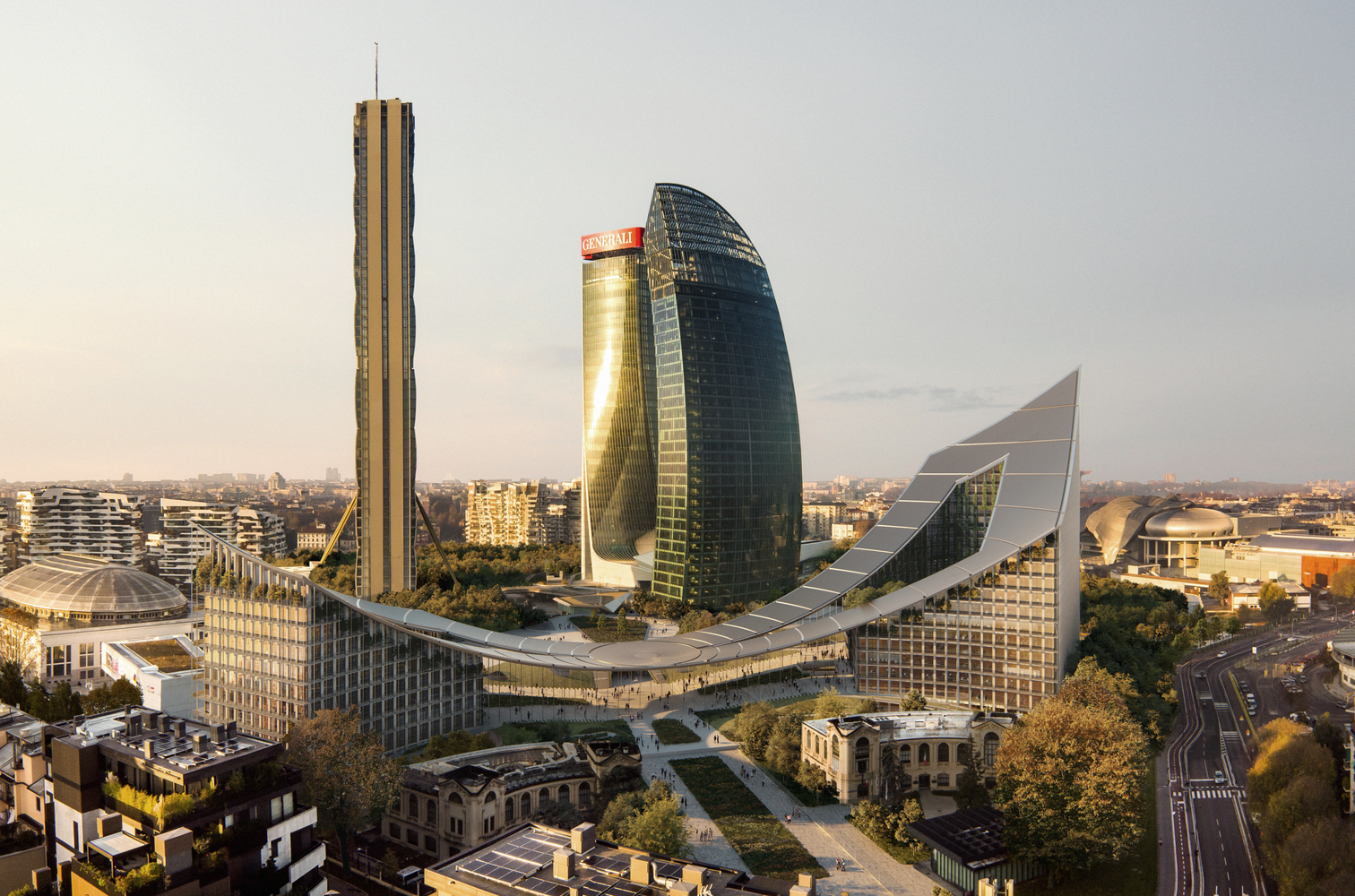 CITIES
Milan's solar-powered gateway is officially under construction
CONSTRUCTION has begun on the Bjarke Ingels Group (BIG)-designed CityWave office building in Milan.
The project is part of a major urban renewal of Milan's former city centre called City Life, which had fallen into disuse.
Recent years have seen a number of skyscrapers rise up in the area, including Italy's tallest building, the 209-metre Allianz Tower, as well as the twisting Generali Tower designed by Zaha Hadid Architects.
CityWave represents another striking addition to the city and underlines the area's apparent commitment to sustainability - CityWave will be entirely powered by renewables, with 11,000 square metres of photovoltaic panels on its roof regenerating some 1.2 gigawatts of energy a year.
The LEED Platinum certified structure is actually made up of two smaller buildings connected via a vast 140-metre long hanging roof that swoops down to create a grand entrance to the city.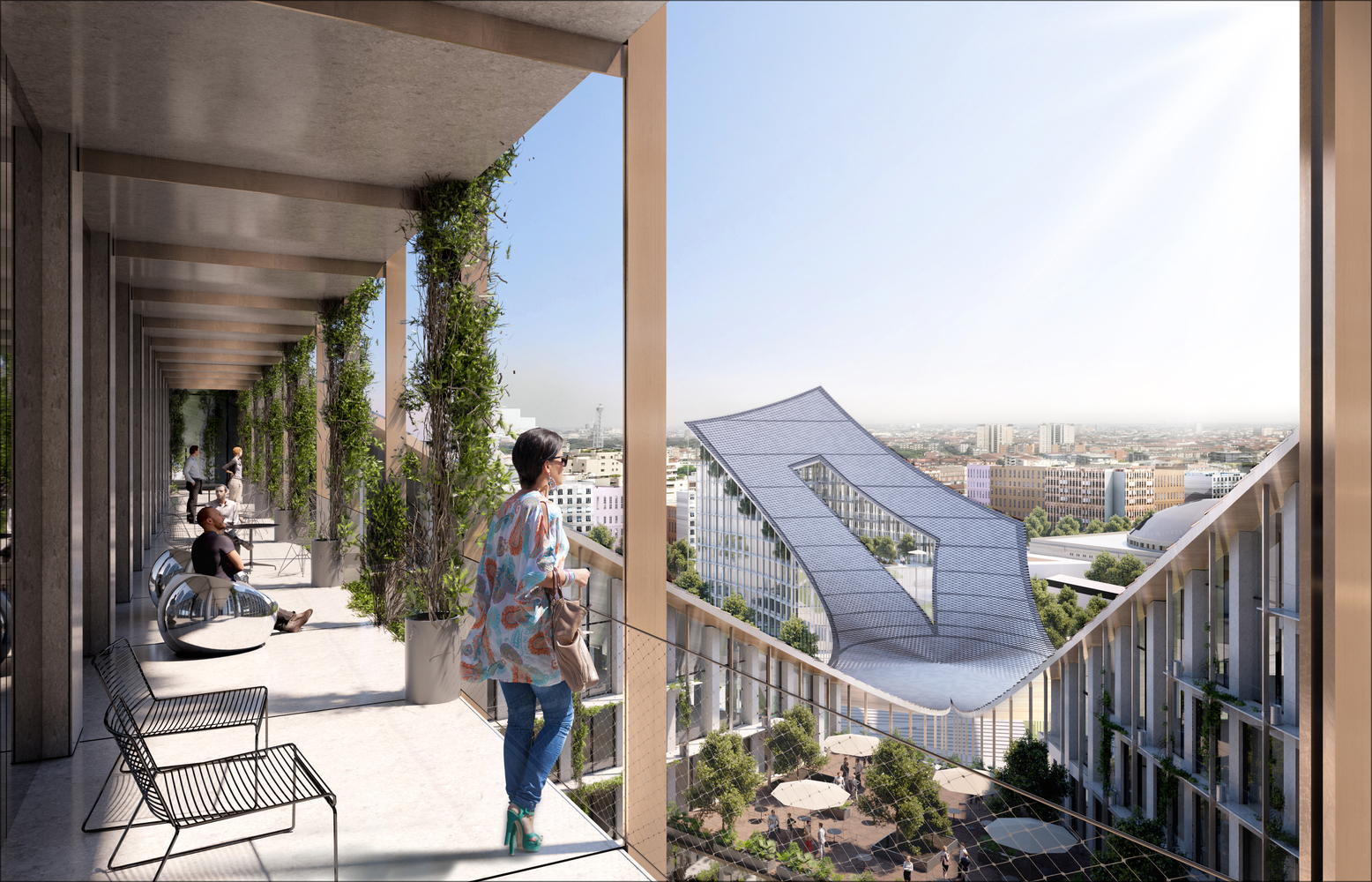 Above: The building's sweeping roof is covered in solar panels. Image courtesy of BIG.
"The large catenary canopy of CityWave unites the last two buildings of City Life with a single sagging gesture," explained BIG's Bjarke Ingels in a press release.
"The solar tiles power the workplaces within while the wooden underside covers a new public space underneath.
"Like a contemporary interpretation of the massive covered public space of Galleria Vittorio Emanuele II, the solar canopy offers the citizens of Milan a shaded and sheltered urban space for the life and culture of this vibrant new part of the city.
"The resultant silhouette unites indoor and outdoor space in a form of weightless monumentality."
Each floor has three-metre high ceilings, helping to maximise natural light and ventilation.
Aside from offices, the buildings will also house a restaurant and sky bar, while the ground floors will hold shared facilities and a main auditorium.
The taller East building will wrap around an interior atrium, that features a winter garden and courtyard.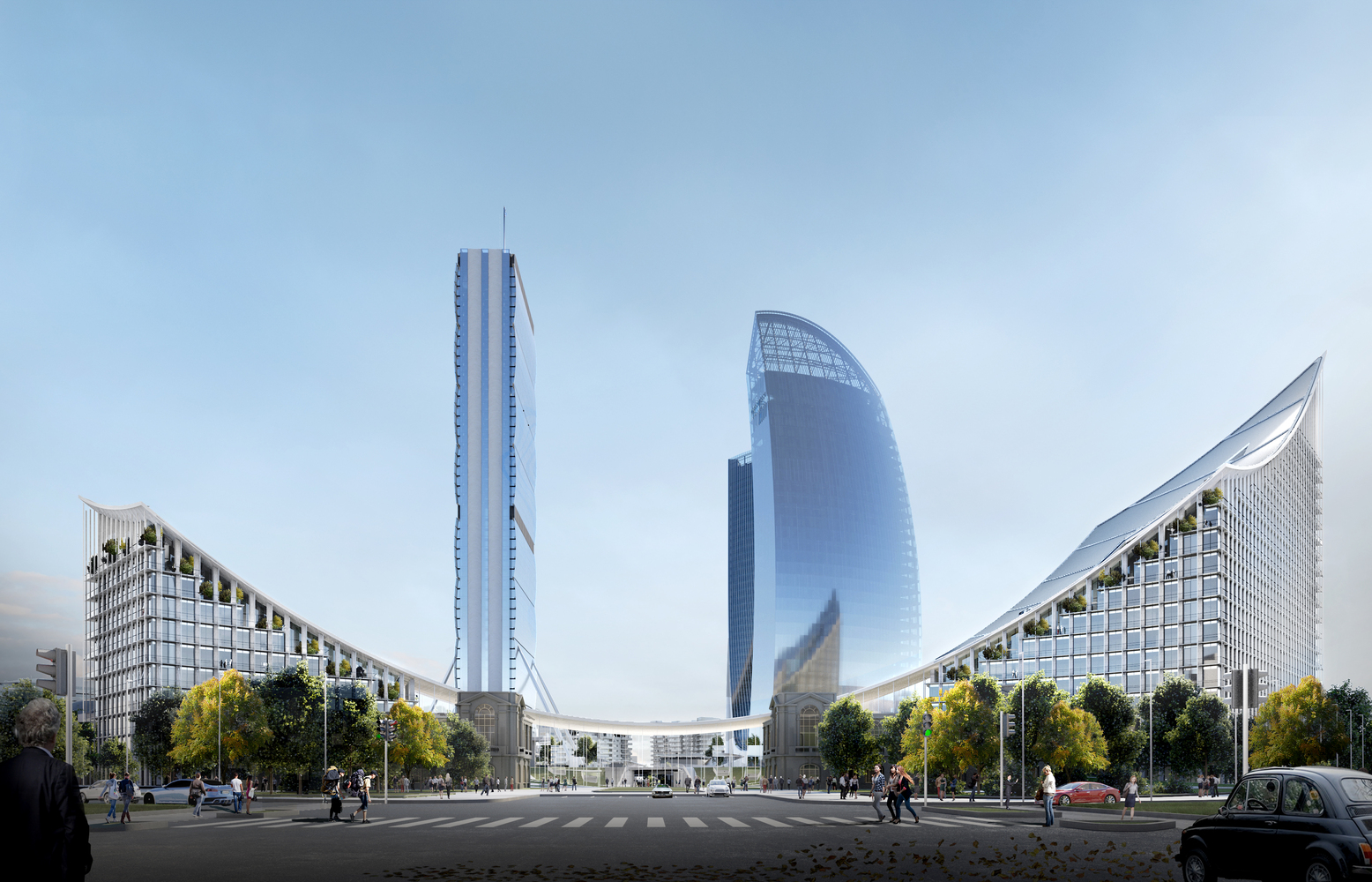 Above: The two buildings will serve as a gateway to Milan's new city centre. Below: The roof will also provide new sheltered public space. Images courtesy of BIG.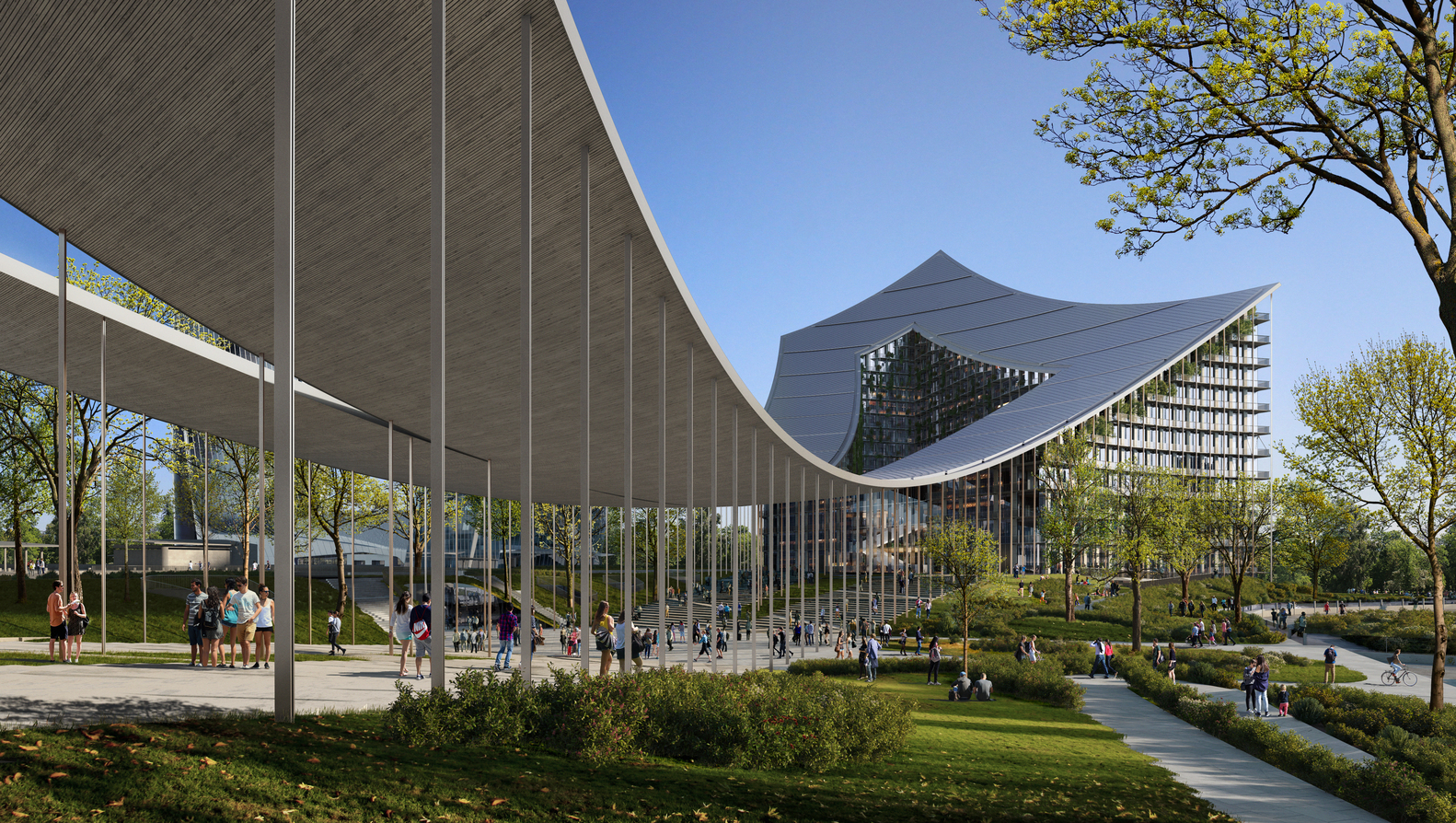 Aside from solar panels on the roof, the structure will also collect and reuse rainwater while providing a covered area of public green space.
The buildings have been designed to use 45 percent less energy than traditional offices.
"The start of construction works on CityWave at CityLife are a strong sign of recovery," said Milan Mayor Giuseppe Sala.
"The pandemic has forced all of us to slow down to get out of the emergency, but now is the time to move forward with determination and confidence in our abilities.
"This new project completes the iconic CityLife district and shows with its original design and its 'positive impact' building the features of the city we are building: we will have the largest urban photovoltaic park, a rainwater reuse system and a complex that will consume 45% less energy than other buildings.
"It will be the symbol of the Milan we want: sustainable, international, beautiful."

Comments
---