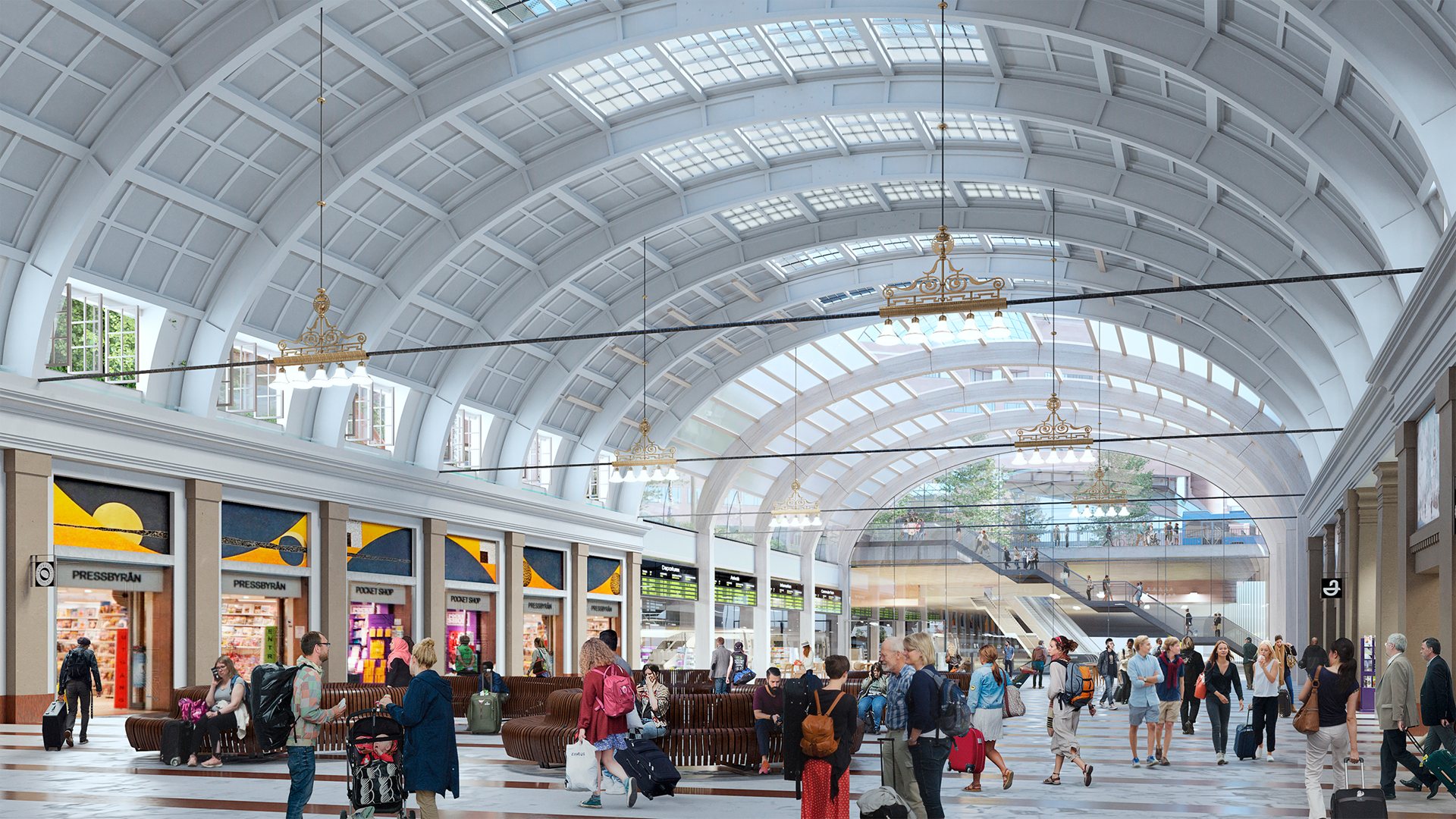 INFRASTRUCTURE
Why Europe is remaking its rail stations
IN EUROPE, air travel is out, and rail is making a big comeback. Last year France became the world's first major economy to ban short-haul domestic flights on routes where two and a half hour train journeys can serve as alternatives.
The move has triggered a knock-on effect, as more and more Europeans are re-evaluating the train not as a romanticised product of a long lost era, but as a convenient and environmentally-friendly way to travel.
Major stations and terminals across the continent are now getting massive overhauls to meet the anticipated post-pandemic demand.
One example is Stockholm's Central Station, Sweden's largest rail hub, originally built 150 years ago.
Despite numerous extensions over the years it is now unable to keep up with demand and is set to undergo major renovations work from British architecture firm Foster + Partners.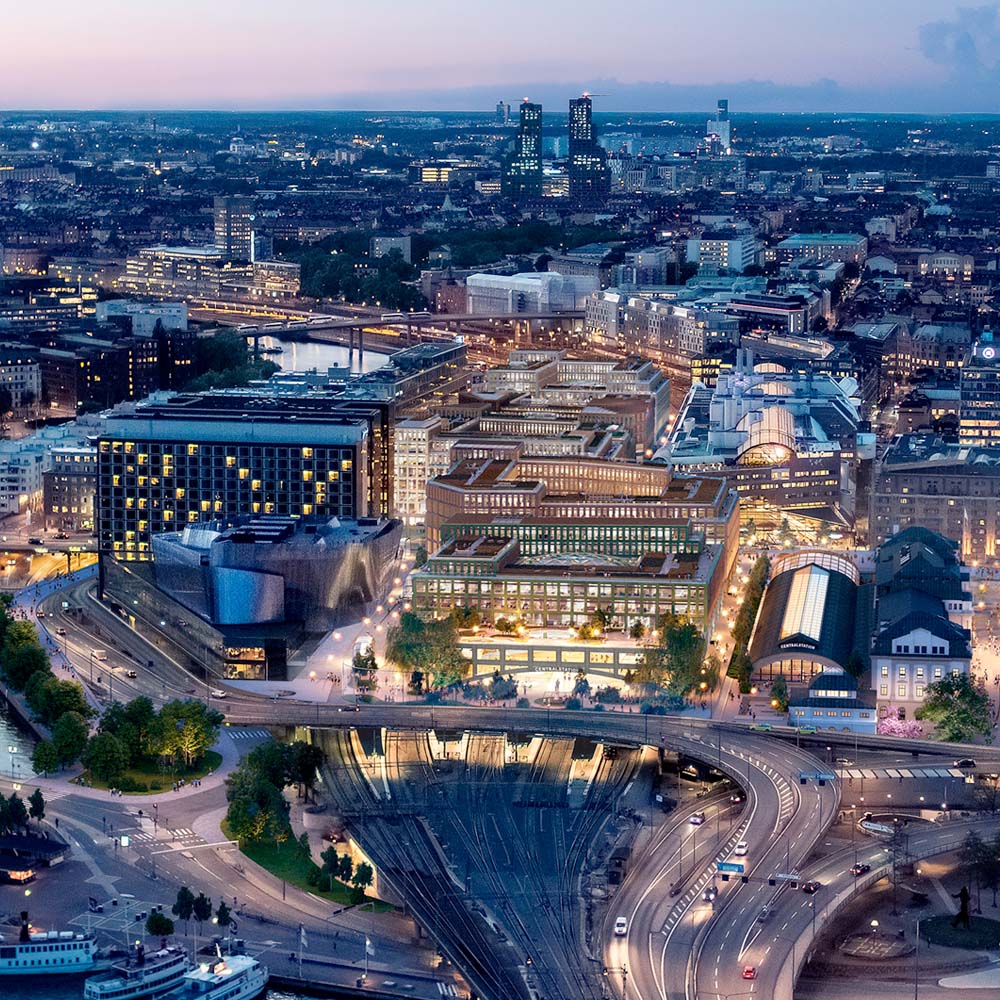 Above and Below: The new transport hub will reinvigorate central Stockholm. Images courtesy of Foster + Partners.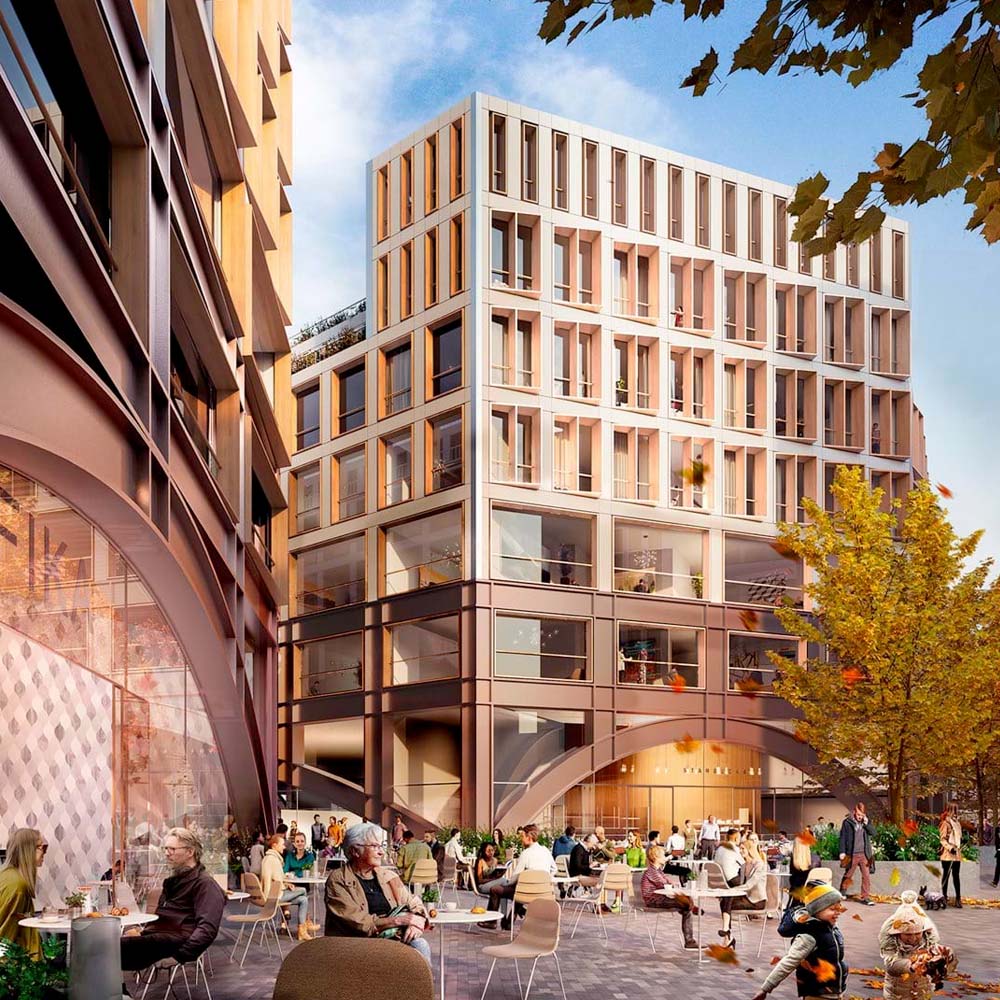 The station will become part of a larger transport hub that will double Central Station's capacity while giving the area a new public square. The historic Station Railway Park on the southern end of the site will also be recreated as part of the master plan.
These touches are important to the project's integration with Stockholm. Foster + Partners want the hub to be more than just a station, but a meaningful part of the city that gives back to public life.
"This is a historic undertaking," explained Foster's senior partner Angus Campbell in a press release.
"We believe our proposals can form … connections between the city and the central station area, while creating green urban spaces for people to meet, as well as a central focus for sustainable travel at the heart of Stockholm."
The transport hub will also link to the city's metro as well as the main bus station and the Arlanda Express airport rail link.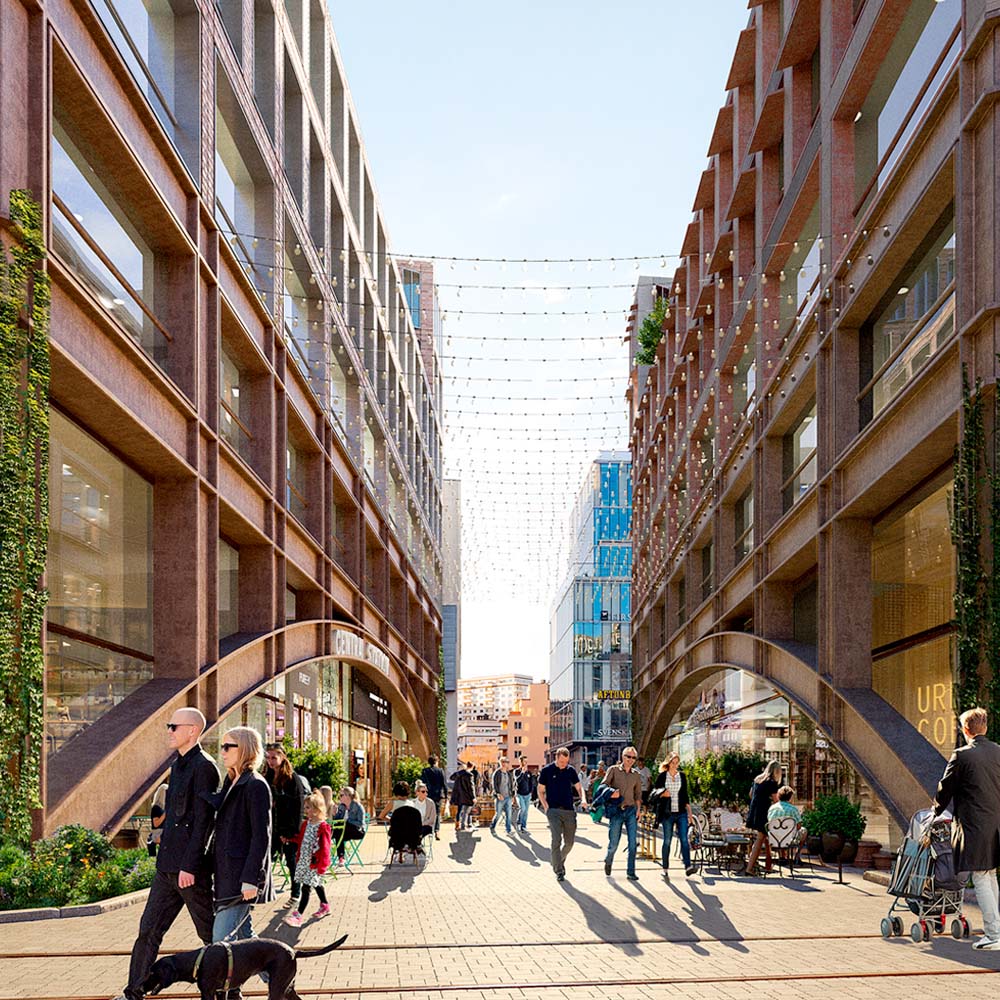 Above and Below: There will be spaces for retail as well as new public squares and parks. Images courtesy of Foster + Partners.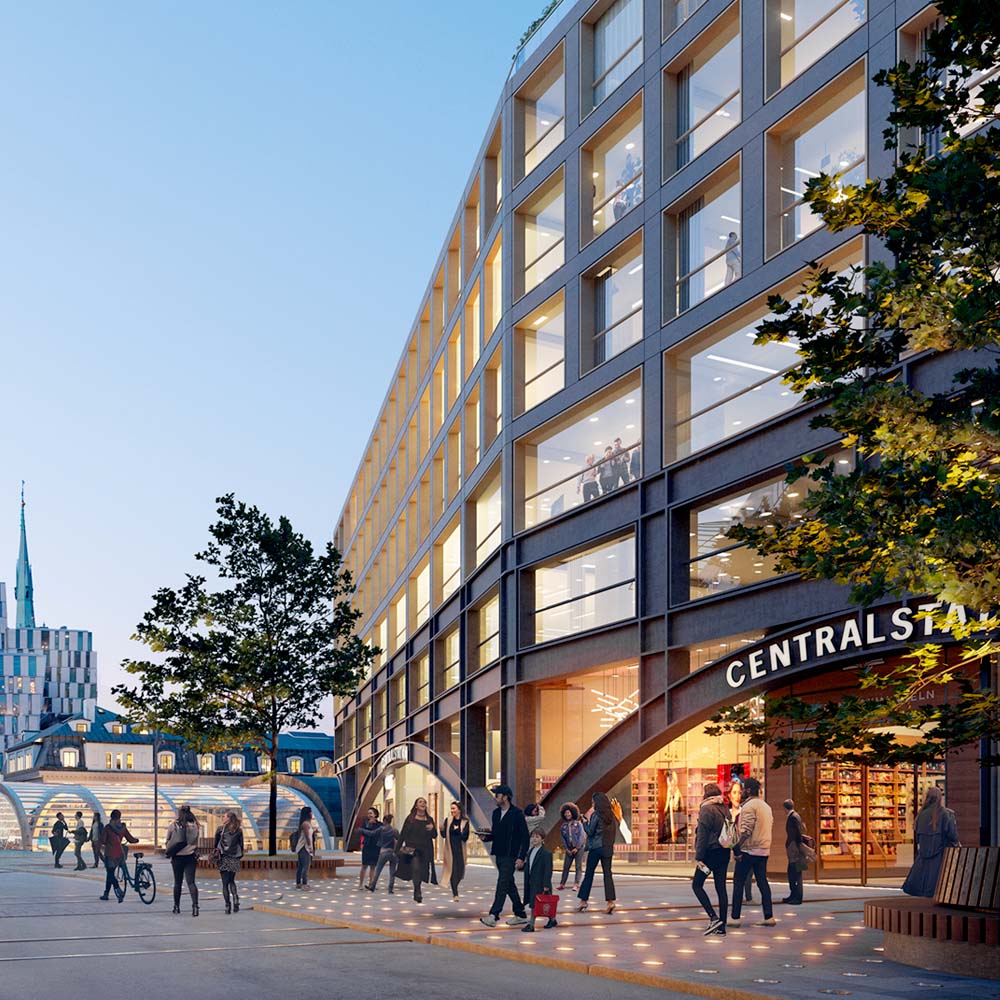 Stockholm will join other major European cities remaking their own stations. Paris' Gare du Nord, Europe's busiest, has recently been granted a €587M renovation.
Turkey is currently seeking tenders to reopen a major rail link that will take passengers to Sirkeci near the Topkapı Palace in Istanbul, a link that has been closed since 2013.
Meanwhile, Lithuania recently commissioned Zaha Hadid Architects to design an impressive new railway station complex, which will link up with the new Rail Baltic line, connecting the city to Europe's high-speed rail network as well as national and local rail services.
Many of these new projects have been inspired by Salzburg's award-winning central railway station, which was completed in 2014. Its emphasis on large open spaces, with plenty of retail areas, is indicative of the new people-focused rail hub of the 21st century, one that seeks to make rail travel as comfortable and effortless as possible.
While the European Commission declared 2021 to be "the year of the rail", it is the coming decade that might really see it take off.

Comments
---