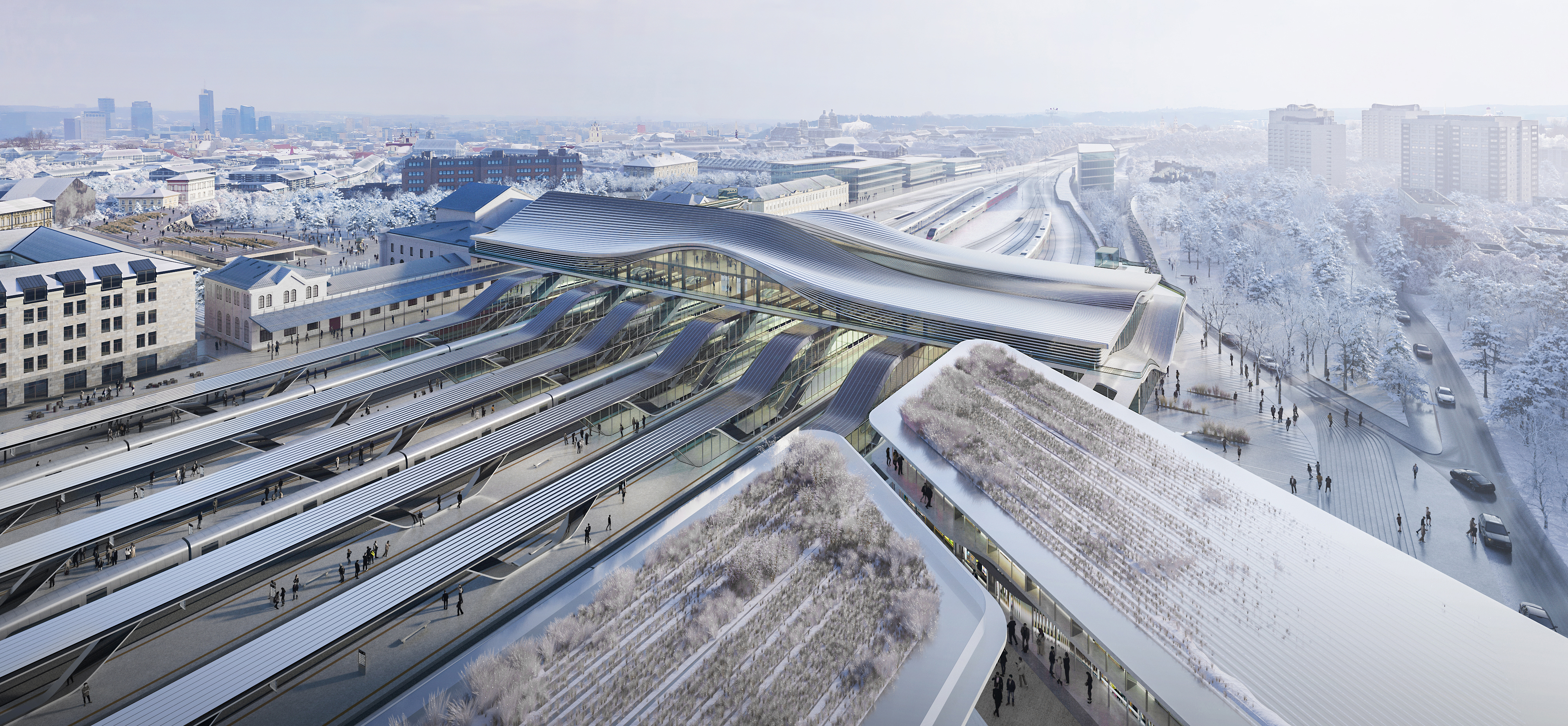 INFRASTRUCTURE
This Lithuanian city is to get a "future-proof" new railway station
ZAHA HADID Architects (ZHA) has won an international competition to redesign the Vilnius railway station complex in Lithuania.
Dubbed "Green Connect", ZHA has proposed an integrated transportation hub surrounded by nature and open public spaces.
The existing car park on the site is set to be relocated to an underground facility, creating room for over 300 new trees and some 4,000 square metres of landscaping.
There'll also be water gardens for the natural collection, filtration and purification of rainwater as well as several new tree-lined avenues.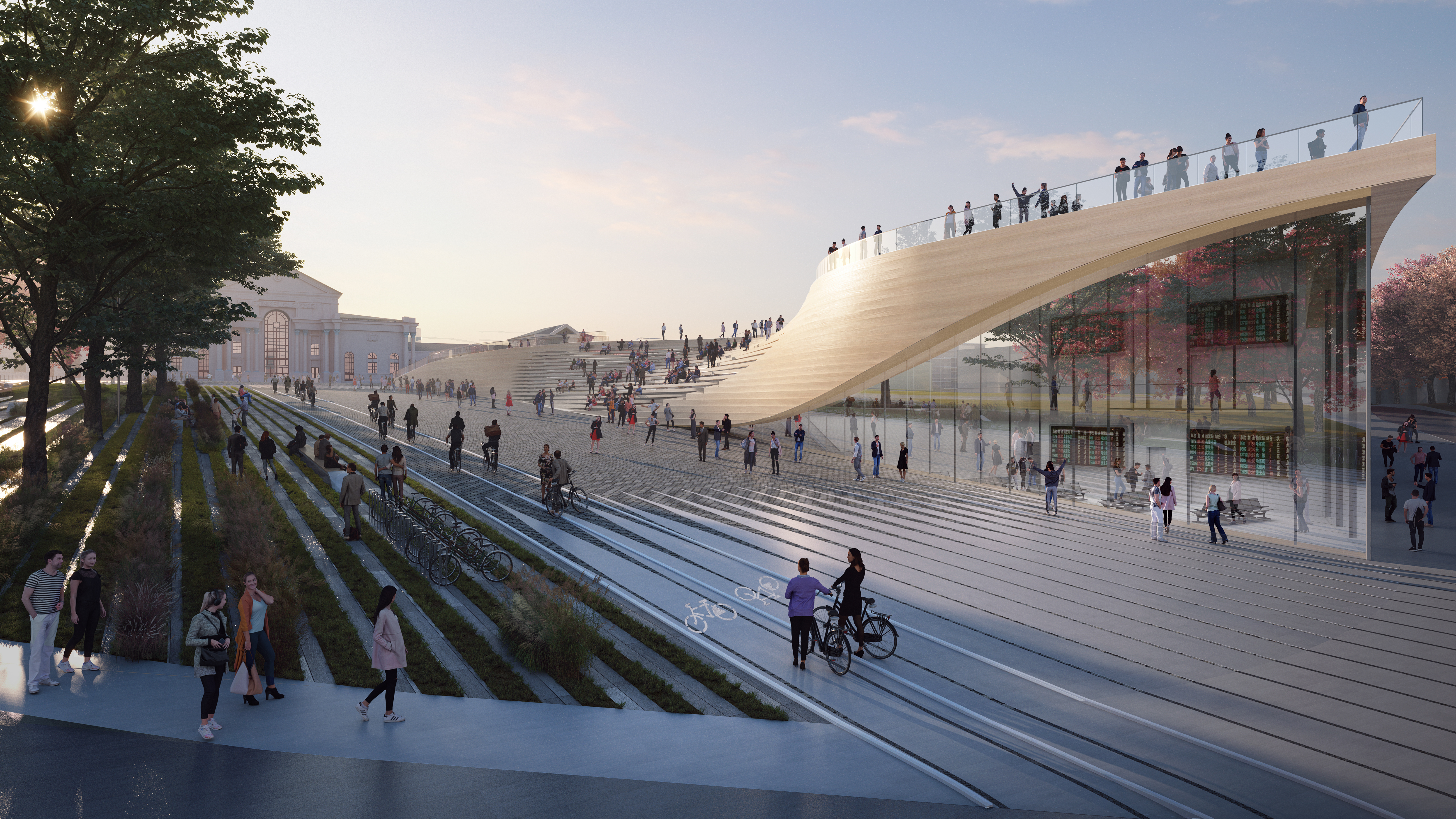 Above and Below: The station will create several new public spaces. Image courtesy of ZHA.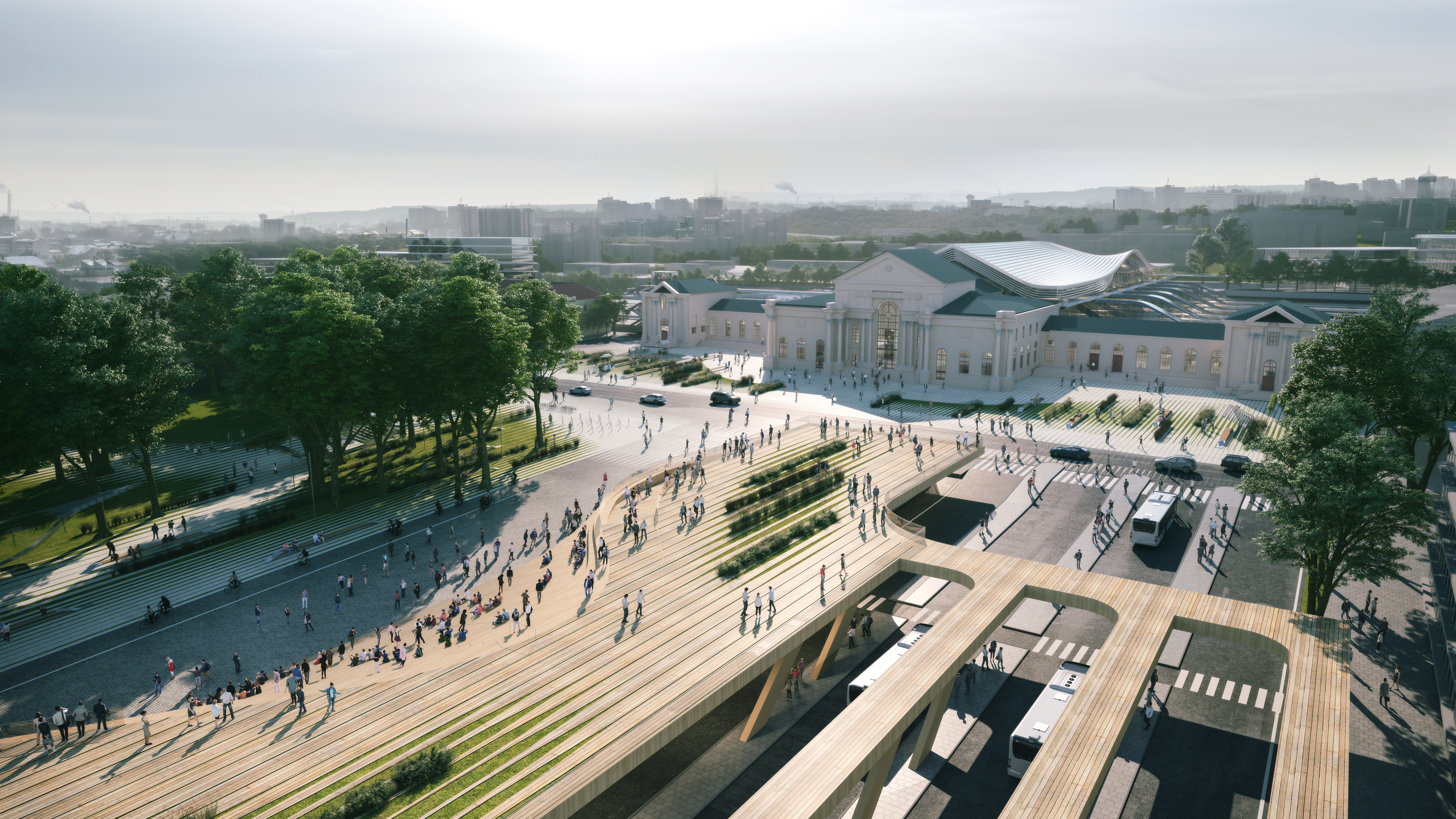 Included within the station is a pedestrian bridge that will connect the Naujininkai district to the south with the city centre and Vilnius old town, removing the barrier that had been created by the tracks.
The design of the concourse bridge is intended as a modern reinterpretation of the station's existing heritage building, taking in elements from its neoclassical design.
As the bridge moves away from the building it's pitched roof transforms from triangular pediment into softer geometries and volumes that reduce in size, while a linear skylight along the length of the bridge provides natural light.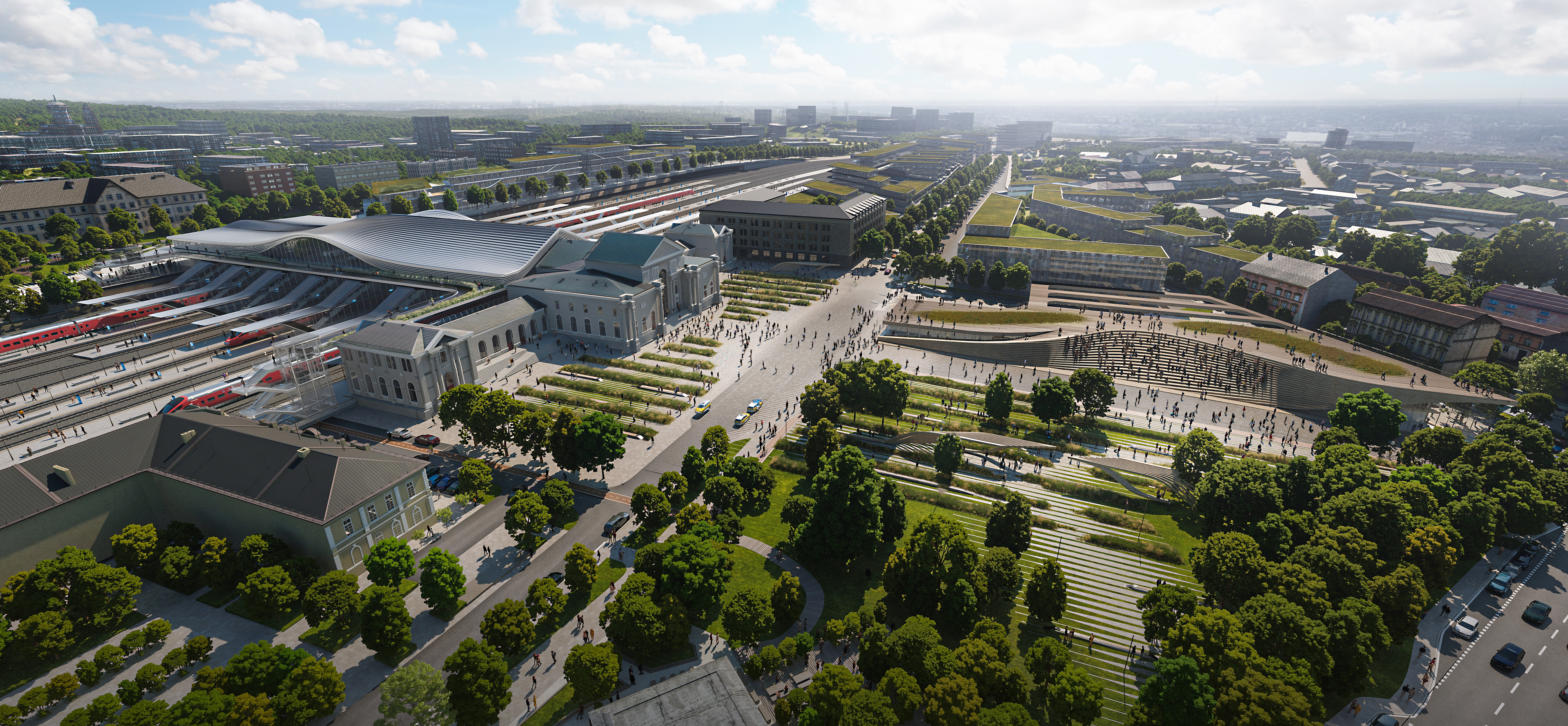 Above and Below: The station is part of the city's plan to become more pedestrian friendly. Images courtesy of ZHA.
The roof of the bridge and the terraced landscape of the bus terminal will be constructed with locally-sourced laminated timber that is lightweight, fire resistant and will have low embodied carbon.
The station will also be ready to link up with the new Rail Baltic line, connecting the city to Europe's high-speed rail network as well as national and local rail services.
"It is an honour to be awarded highest ranking in this competition for such a strategically important site for Vilnius," said ZHA director Gianluca Racana in a press release.
"'Green Connect' will be a future-proof transport hub designed with the passenger experience in mind.
"Providing a wealth of new public space, our proposals transform the site into a destination not only for those using the transportation hub but also for the city of Vilnius and the local community."
Comments
---