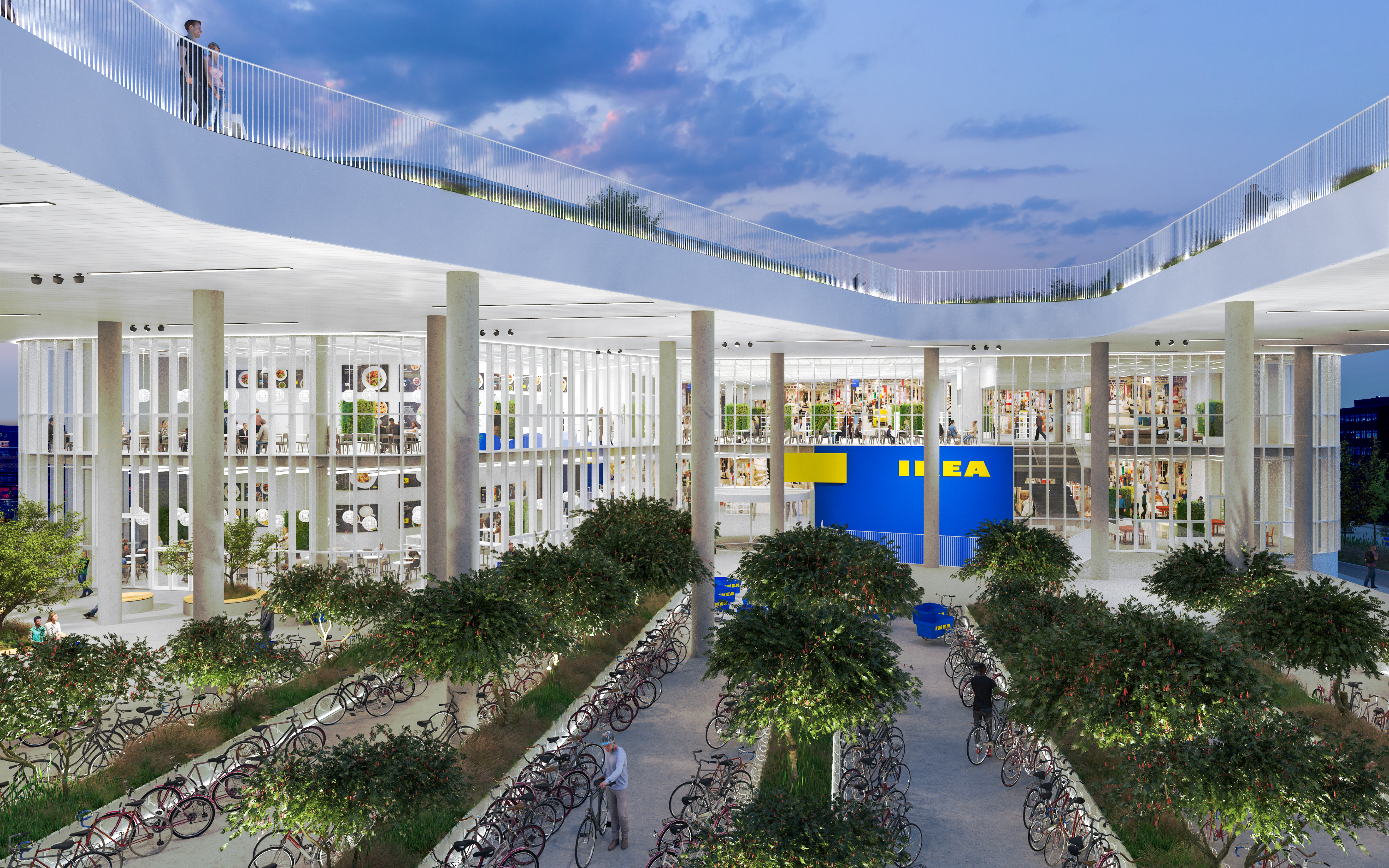 CITIES
This IKEA store has created an entirely new public park in Copenhagen
A NEW IKEA store planned for the heart of Copenhagen is going to double as a public park complete with hundreds of trees, shrubs, and richly diverse fauna.
Designed by renowned Danish architecture studio Dorte Mandrup, the new Copenhagen location challenges the idea of the classic IKEA store and what it can achieve, not only visually, but spatially.
Covered in greenery and a white organic facade, the architecture of the store marks a deliberate departure from the traditional strictly blue and yellow colour scheme of most IKEA stores.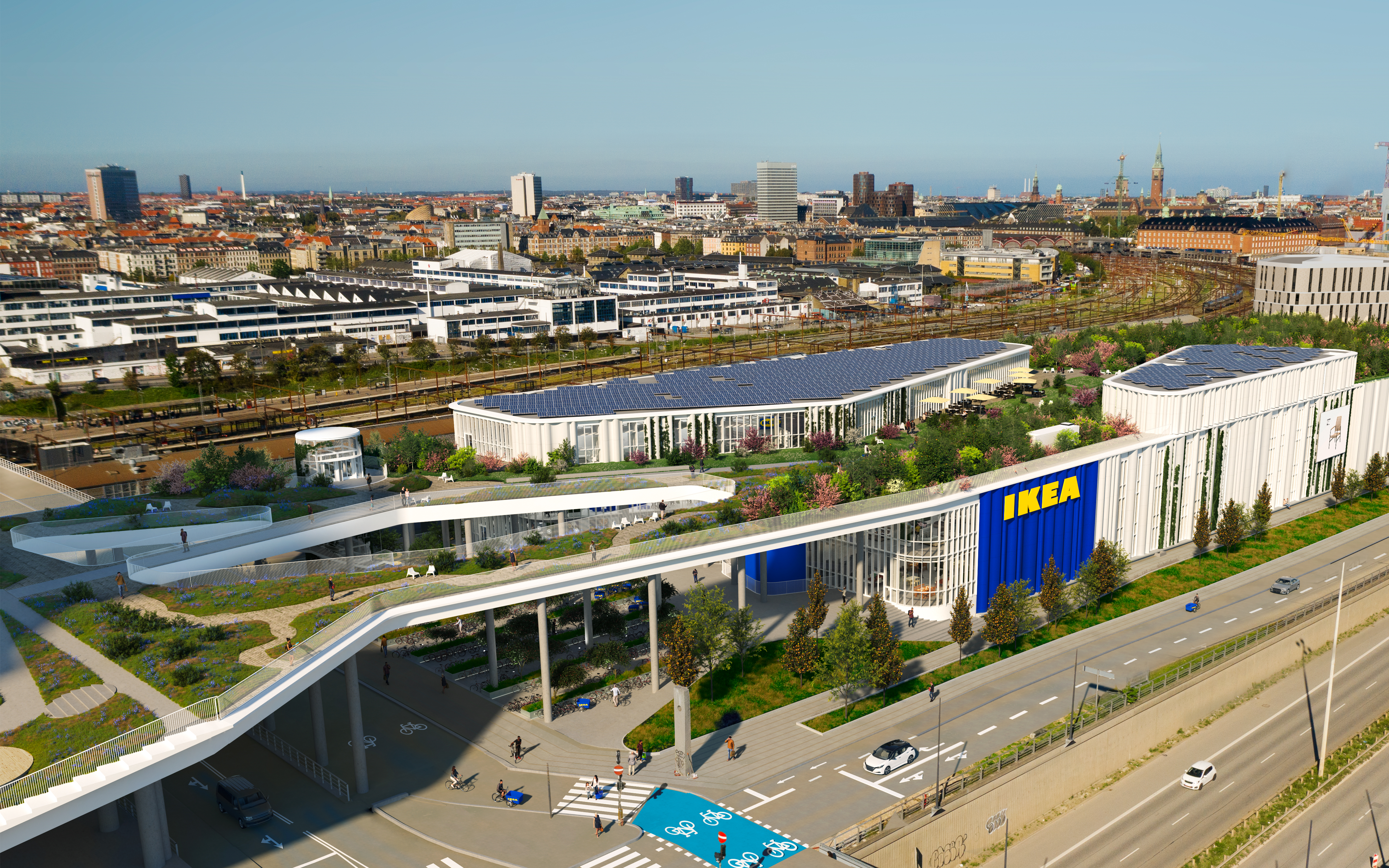 Above: The store continues the rooftop garden into its facade. Image courtesy of Dorte Mandrup A/S.
"The facade draws inspiration from a white curtain motif," explains Dorte Mandrup, founder and Creative Director of the studio, in a press release.
"The curtain is pulled aside a few places, revealing the displayed items inside. The curtain ends in a pedestal on street level where you can take a short rest in the midday sun in between the rippled folds."
This organic facade ripples down from what is the building's main feature: a striking and publicly accessible rooftop garden that adds 150 square metres of greenery to the dense city centre.
The store takes advantage of its unique location - near the main train station, the historic Meatpacking district, and the inner-city harbour - where there is hardly any substantial green space.
The rooftop garden, which rests 20-metres above the street, creates not just a lush new park but a new walking route that stretches one kilometre from the southern part of Copenhagen all the way to the inner city.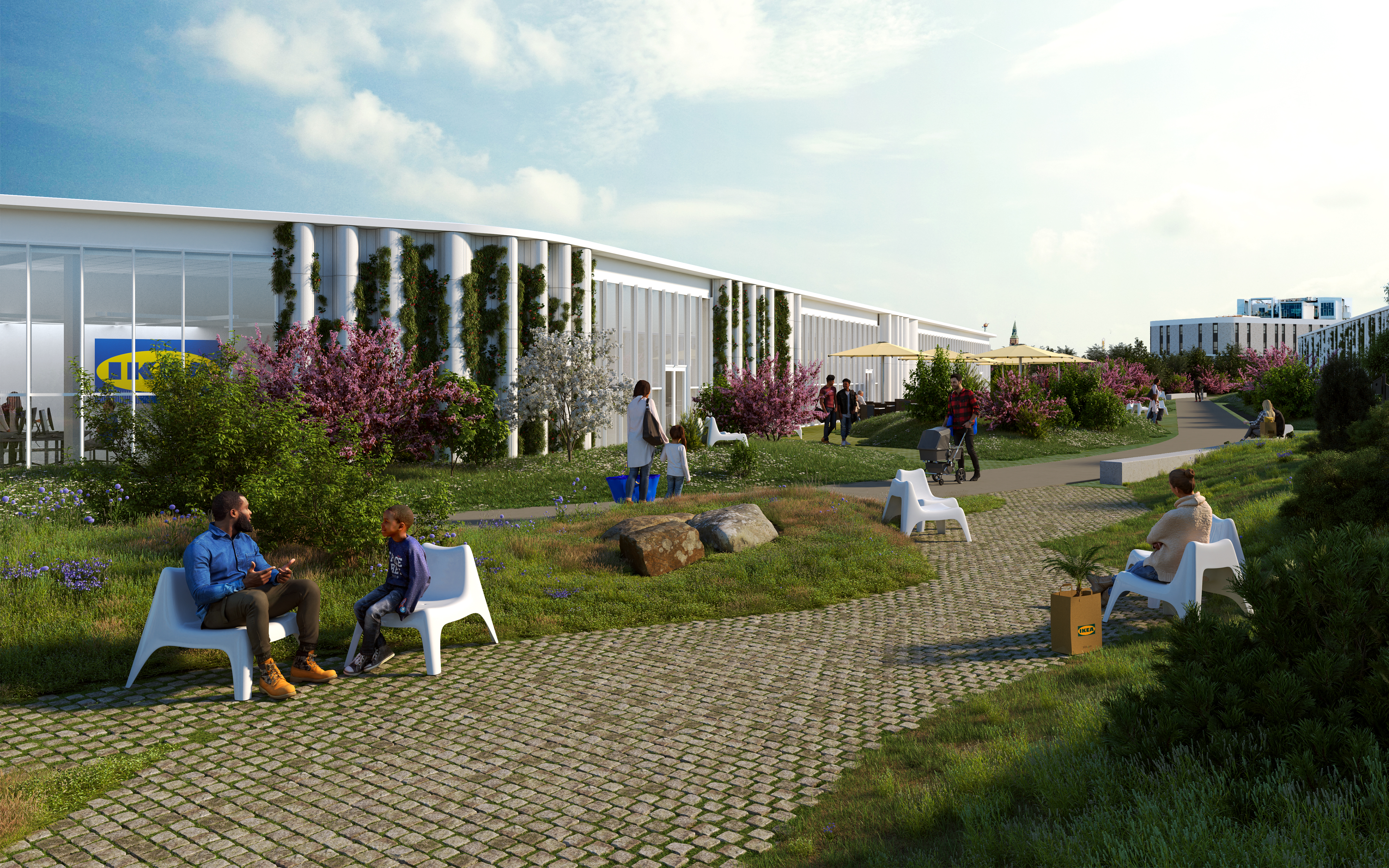 Above : The store also adds a one-kilometre walking trail. Image courtesy of Dorte Mandrup A/S.
"Vesterbro is a densely populated and active district of the city that only has a few green pockets and walkways available," continues Mandrup.
"With the new rooftop park, we want to give back a green lounge to the local community and create both intimate resting places and opportunities for spontaneous meetings.
"From the top of the roof, you have a beautiful undisturbed view over Vesterbro, the canal, and the inner city."
The garden consists of different native woods, shrubs, grasses and bug hotels that carefully match the weather and climate of central Copenhagen.
The store is planned to open in 2023.
Comments
---