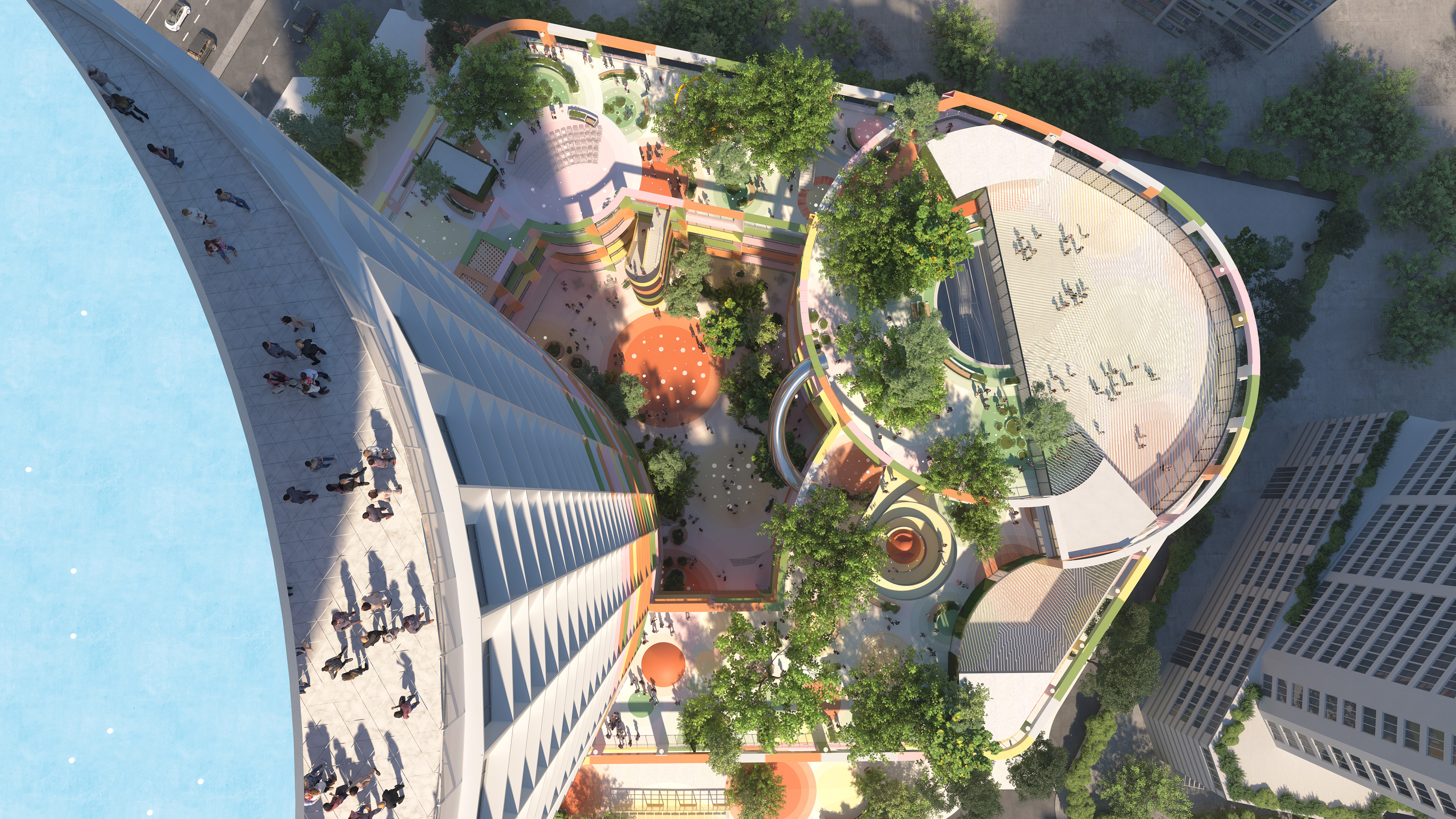 CITIES
This colourful retrofit shows how Shenzhen's skyscrapers will be reinvented for the future
SINCE its designation as a Special Economic Zone in the 1980s, Shenzhen has become one of the fastest growing cities in history.
But this rapid expansion meant that many buildings were often constructed quickly to meet the immediate needs of the city without future-proofing in mind.
Shenzhen is now left with some massive concrete structures that are nearing the end of their relatively short lifespans with only two options left: demolition or regeneration.
Instead of destroying this 100-metre concrete tower, Shum Yip Group Limited appointed internationally-renowned architectural firm MVRDV to transform the structure into a building more suited for a new purpose: to become the Shenzhen Women and Children's Centre, a facility that will host a range of programs to cater to the wellbeing of local women and children.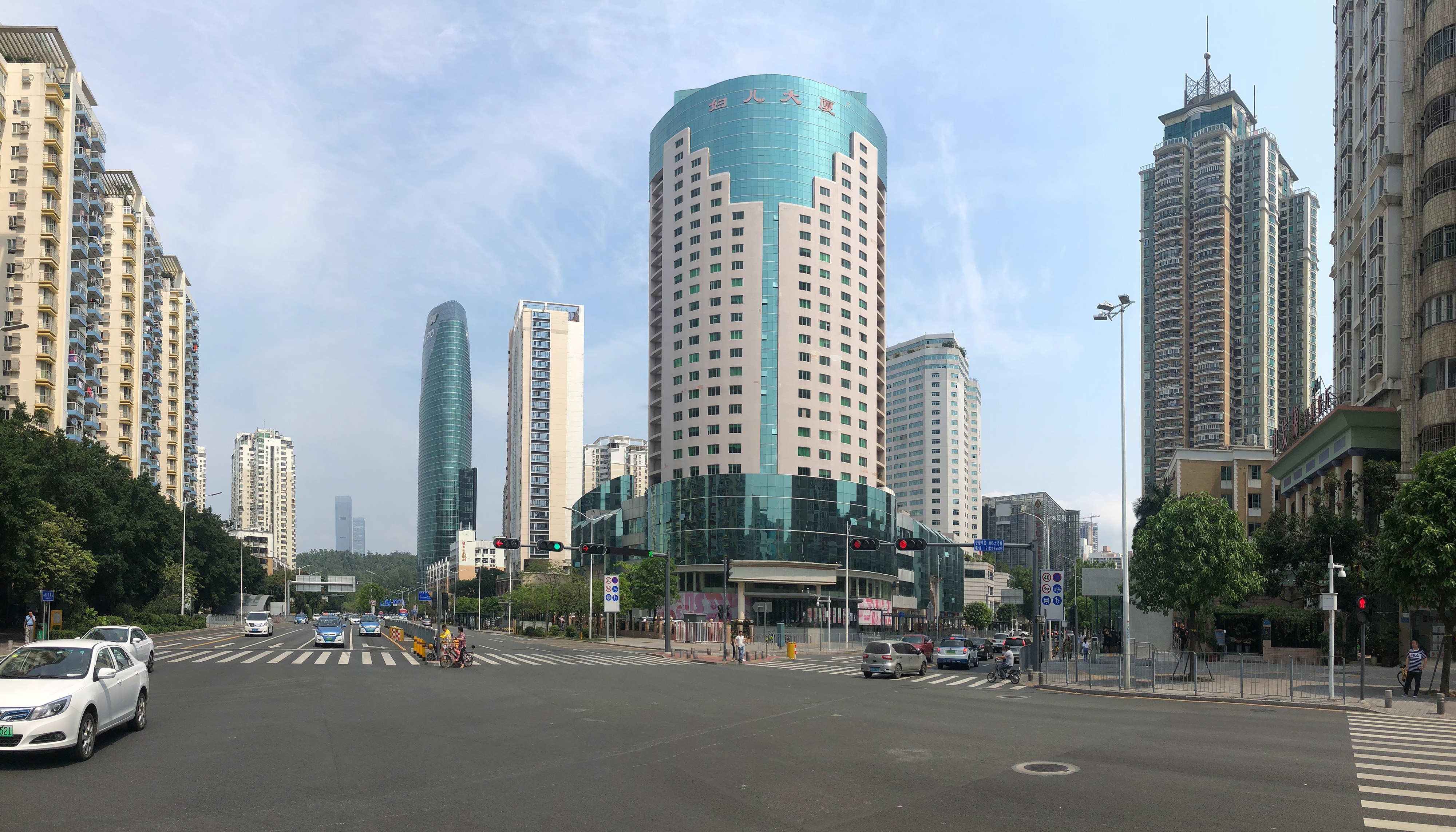 Above: The original concrete building. Below: MVRDV's colourful retrofit. Images courtesy of MVRDV.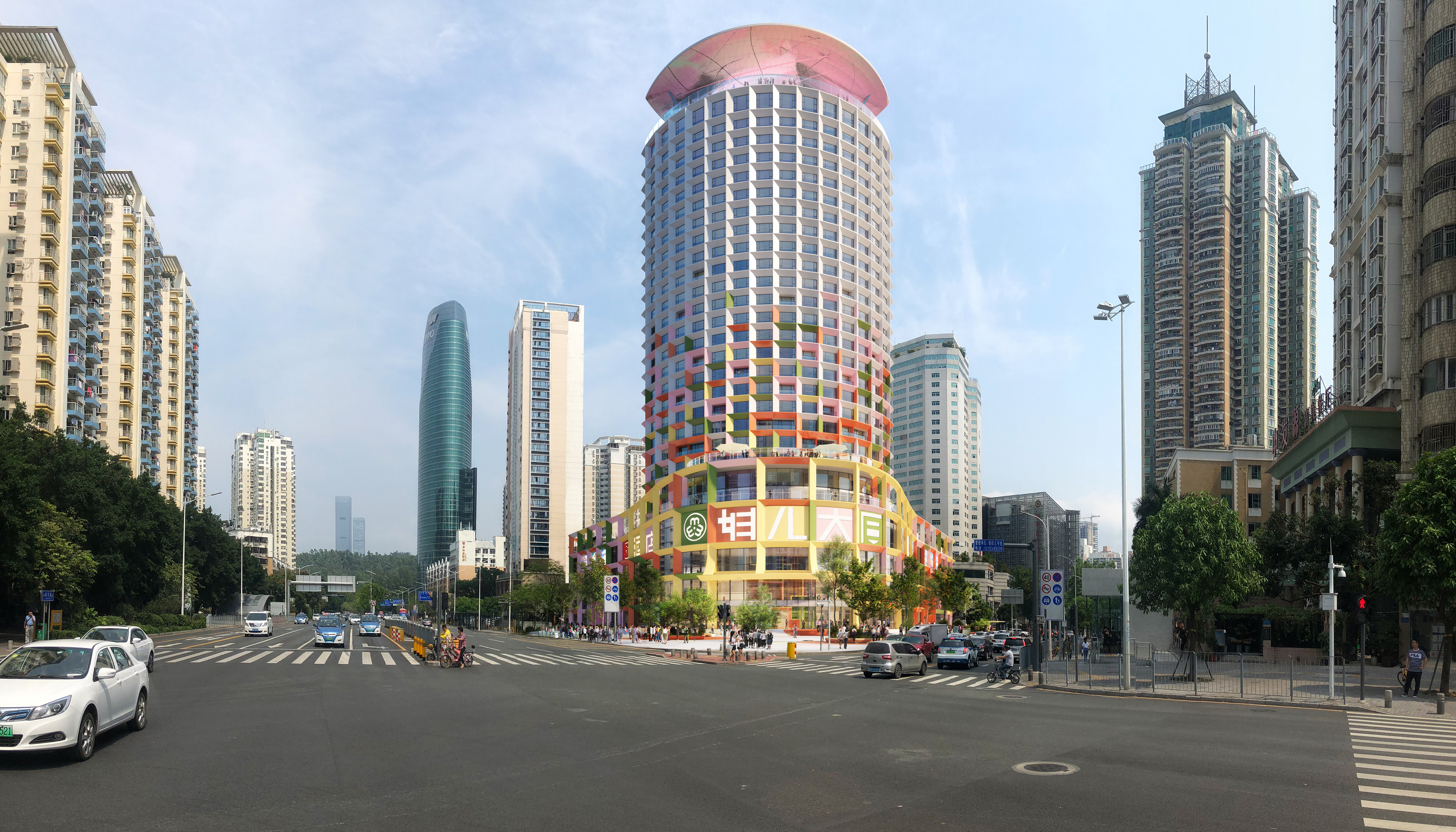 The building will be retrofitted to include a library, a theatre and "discovery hall" for children, a women's exhibition hall and a family service hall, as well as offices and a hotel.
The colourful new facade and green rooftop will become a refreshing new landmark for Shenzhen's Futian district.
This multi-coloured exterior will also dramatically increase the existing façade's depth, providing extra shading to improve internal comfort and the thermal performance of the building.
The colours at street level are also meant to be child-friendly; a more welcoming architectural feature than glass and concrete.
The building's car park will become a public courtyard with outdoor entertainment facilities for children, access to which will be completely barrier free, making the building a public-venue for the city.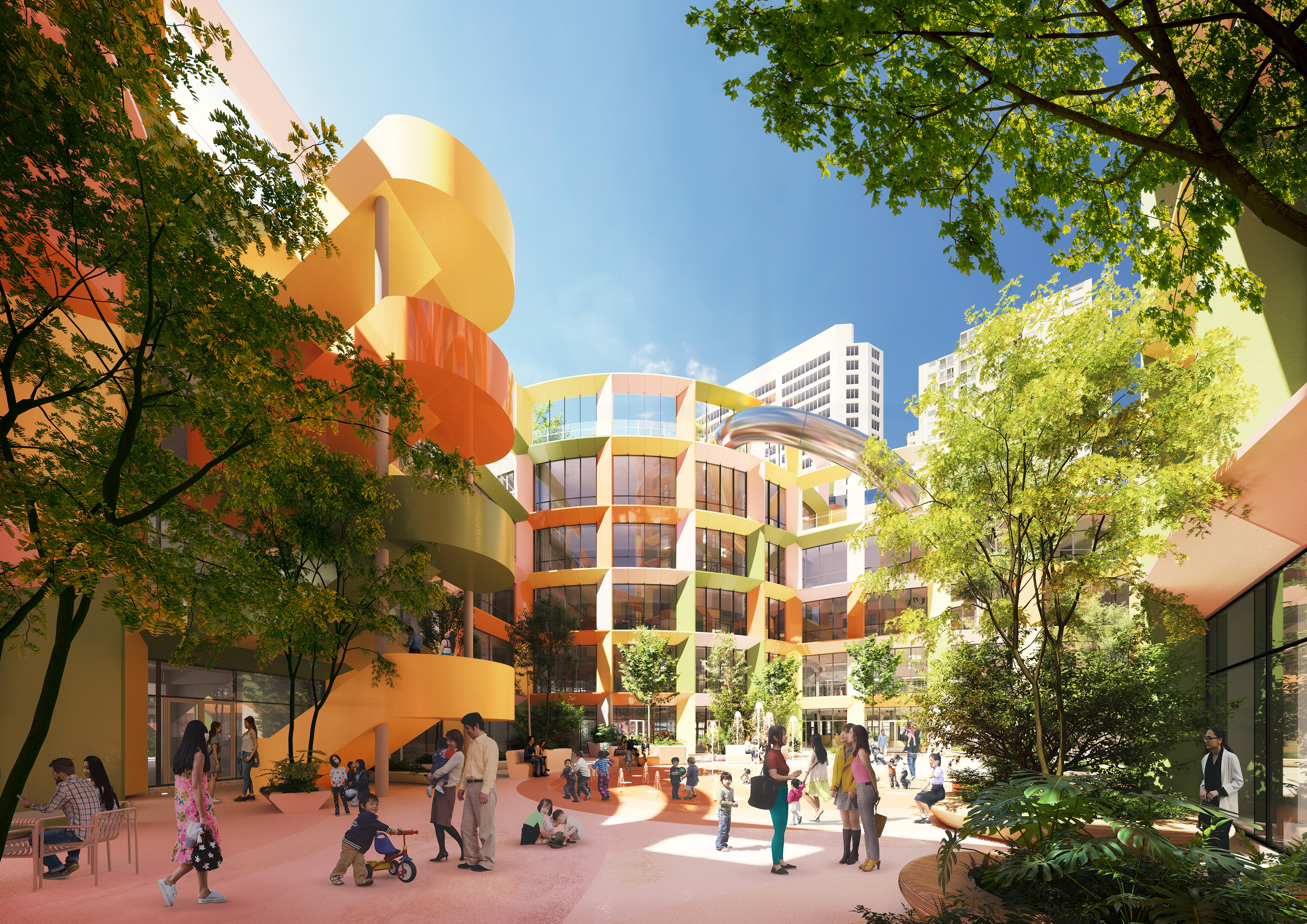 Above: The building's car park will be turned into a bright courtyard. Image courtesy of MVRDV.
The roof of the building's plinth will be divided in half, with one side becoming an event space and the other used as an educational playground for children.
MVRDV and Shum Yip Group Limited hope the building will act as an example for the city as more and more of Shenzhen's building's are beginning to be retrofitted.
"Our design for the Shenzhen Women & Children's Centre shows what is possible in these buildings that are reaching the end of a fairly short initial lifespan," said MVRDV founding partner Jacob van Rijs in a press release.
"Retaining and improving a building is more sustainable than demolishing and building anew, and that is especially true when the building contains as much concrete as this one, a 100-metre tower with a voluminous plinth at its base.
"Considering its development history, Shenzhen could soon see a devastating tsunami of unsustainable demolition – or it could ride a great wave of adaptive reuse.
"It's an important time to show how great and joyful this approach can be."

Comments
---