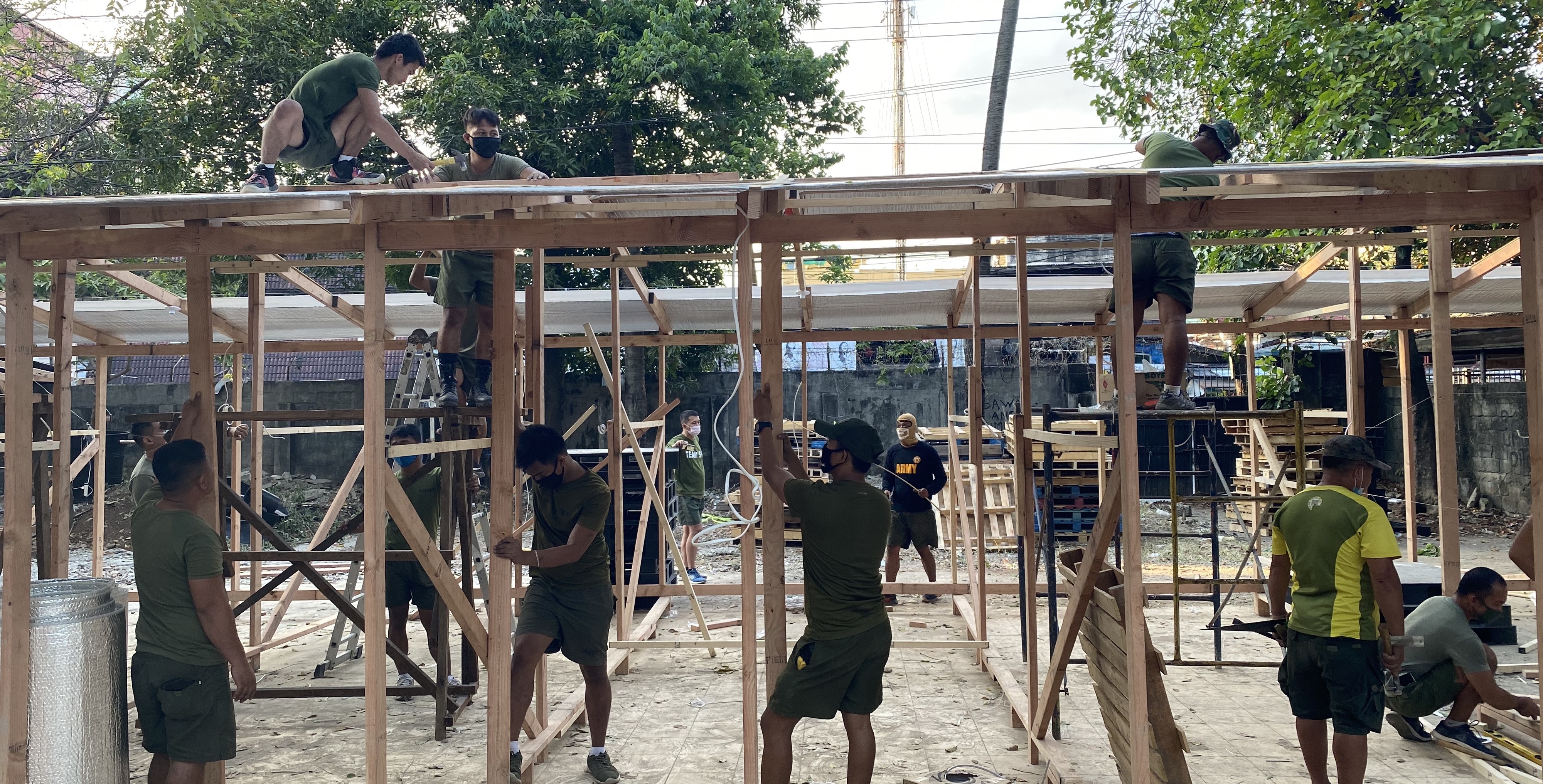 PRESS
The Best of the Best: Here's the Shortlist for Construction Story of the Year
PREPARE to be inspired - we've arrived at the final shortlist for Construction Story of the Year 2021.
Yes, from our longlist of incredible entries we have narrowed it down even further to just three stories.
Trying to pick these from so many amazing entries is the result of a very passionate Zoom debate among our panel of expert judges. There were tough calls to make and we went through several painful eliminations to arrive at the final shortlist of nominees.
Now, we want to know what you think. Watch the short videos below and tell us who you feel deserves to win. Comment, like, share, tweet and retweet, we'll be watching very closely to see which entries resonate the most.
The judges will then take your responses into account when they have their final meeting to (somehow) decide on the overall winner that we'll announce to the world on Wednesday 10 November.
Together with Bluebeam, Inc we're looking to shine a light on the unsung heroes of the architecture, engineering and construction (AEC) industries. We want to use our voice to lift up those who through their own ingenuity and grit have created projects that matter; who have created real change in the world through the power of construction.
"Behind every build project is a story: unexpected problems, clever solutions, and challenges that are overcome in the end," explains Don Jacob, founding team member of Bluebeam, the VP of Technology and Innovation, Build and Construct Division for Nemetschek Group and one of our judges.
"The trouble is, we rarely get to hear about them. This is a great opportunity to share those stories and show what it takes to create those transformative endeavours that shape our world."
This Design Studio Created Open-Sourced COVID-19 Facilities
WTA Architecture and Design Studio in the Philippines created COVID-19 quarantine facilities that could be built from scratch and ready to use in five days.

Each unit contains a 16-room ward, a separate area for applying PPE and a bathroom. The project delivered more than 3,500 additional beds in the Philippines alone and was made open source so that it could be shared online to anyone around the world, allowing doctors and nurses to save thousands of lives.
This Woman Recycles Plastic Waste Into Bricks That Are Stronger Than Concrete
Nairobi-based Nzambi Matee used her skills as an engineer to create a machine that recycles plastic waste into bricks that are stronger than concrete.
Her company, Gjenge Makers, creates on average more than 1,500 affordable plastic bricks every day. To date they have managed to recycle more than 20 tonnes of plastic and have created 112 job opportunities for garbage collectors, women and youth groups.
These Architecture Students Are Building Real Affordable Homes
Architecture students in Alabama are designing and building real affordable homes, and then giving them away to those in the community who need them the most.
Rural Studio, part of Auburn University's School of Architecture, Planning and Landscape Architecture, has been running an off-campus programme for architecture students to design and build community projects and affordable homes for their rural West Alabama neighbours. The studio has so far built more than 200 projects and changed countless lives for the better.
Don't forget to tweet or comment your favourite entry, the winner will be announced Wednesday 10 November.

Comments
---