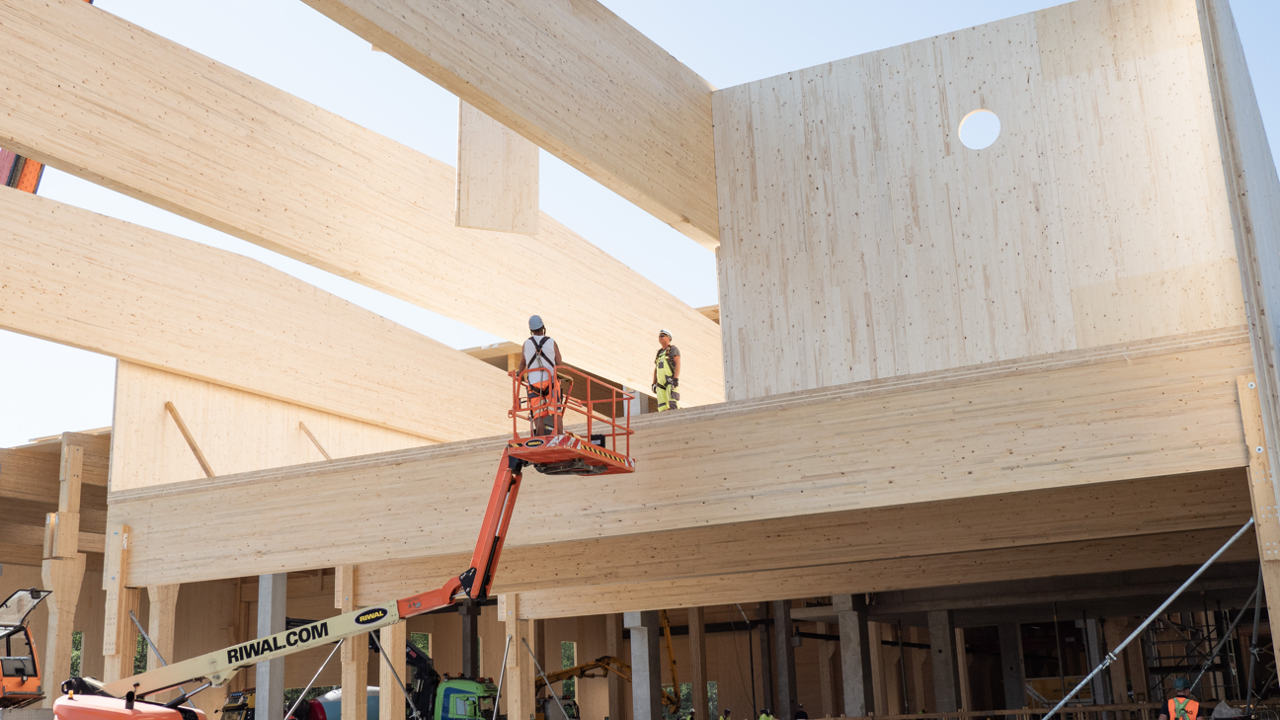 TECH
These Mass Timber Construction Kits Could Transform The Way We Build
This article contains paid promotion for Stora Enso.
THIS wooden building technique takes the easy-to-use concept to a whole new level.
Entire schools, offices and even residential buildings can now be built with Stora Enso's Sylva kit, which includes custom-made walls, floors, stairs, beams, columns and roofs.
Imagine a sort of tailor-made IKEA flat pack … but for an entire building.
The mass timber concept has the potential to transform how we build, tackle some of the industry's most pressing issues and help reduce its impact on our planet.
Low carbon construction

It's no secret the construction industry is at a crossroads.
Buildings and construction account for nearly 40% of global energy-related greenhouse gas emissions and some 50% of global resource extraction. The manufacturing of steel, cement and glass, key to most buildings today, make up a huge portion of that.
At the same time, nations around the world are setting critical targets to lower their carbon emissions and the construction industry needs to adapt – fast.
One way to tackle the challenge? Completely reimagining the building process.
That's where Stora Enso's Sylva kit comes in. Stora Enso is one of the largest timber producers in the world, and is working to revolutionise the way we construct our buildings with mass timber solutions.
Wood is one of the key renewable building materials, and the trees from Stora Enso's sustainably managed forests continue to grow back.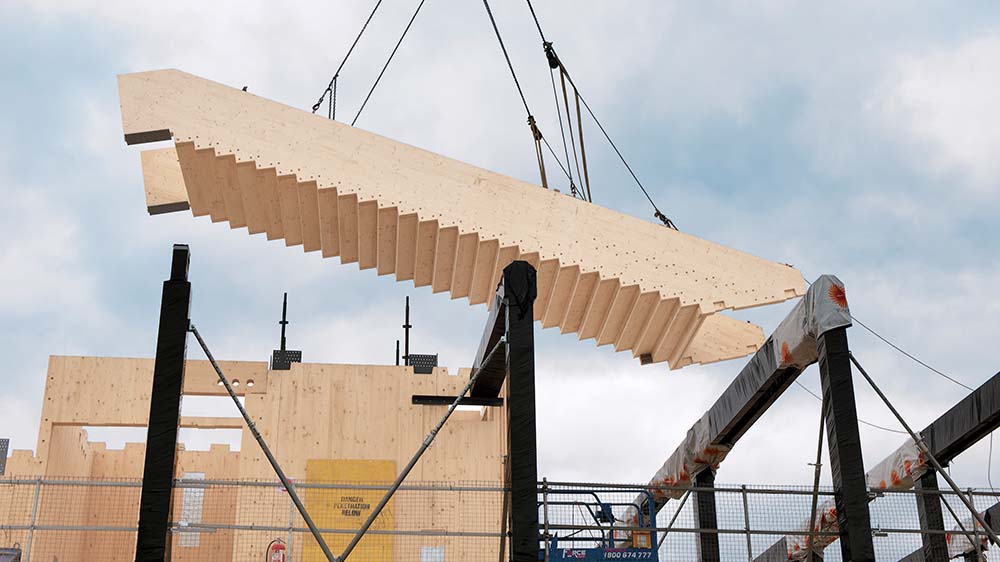 Above: The construction of Melbourne, Australia's Library at the Dock. Image courtesy of Stora Enso.
Easy to use wooden school kits
The Sylva kit comes with everything you'd need to construct a modern, sustainable wood structure, with the key pieces custom-made and delivered to the site.
One sector of construction that's ripe for innovation is education. New schools are frequently built on small sites, and it's often the case that much of their existing building stock is either in need of repair or quickly reaching capacity.
In the UK, more than 12,000 new classrooms need to be constructed over the next two years to accommodate the growing number of primary and secondary pupils.
One example is the wooden North Stowe school in Cambridge that stores 2,000 tons of CO₂. It was built using Stora Enso's "easy-to-install" prefabricated mass timber kit. The approach reduced the time spent on site and cut the amount of materials required during construction. Once completed and operational, the building's overall energy use was lower than that of a similar, conventional structure.
The building's wood components are lined with an automated coating which protects them against moisture, sunlight, insects and fire. Engineers can use Stora Enso's timber design tool, Calculatis, to conduct fire design analyses and other calculations.
At the end of the school's life cycle, the wood can be easily dismantled, reused, recycled, or used for energy production.
"We are making it as easy as possible to plan, design and build a mass timber school. It shouldn't be hard to build sustainably," Sebastian Hernadez, R+D Manager of Building Concepts with Stora Enso said.
Using wood as a building material can cut up to 70% of emissions in the building process, and it can go far beyond prefabricated schools.
Stora Enso's sustainable wooden building kits can also be used in offices and residential buildings up to 16 storeys high.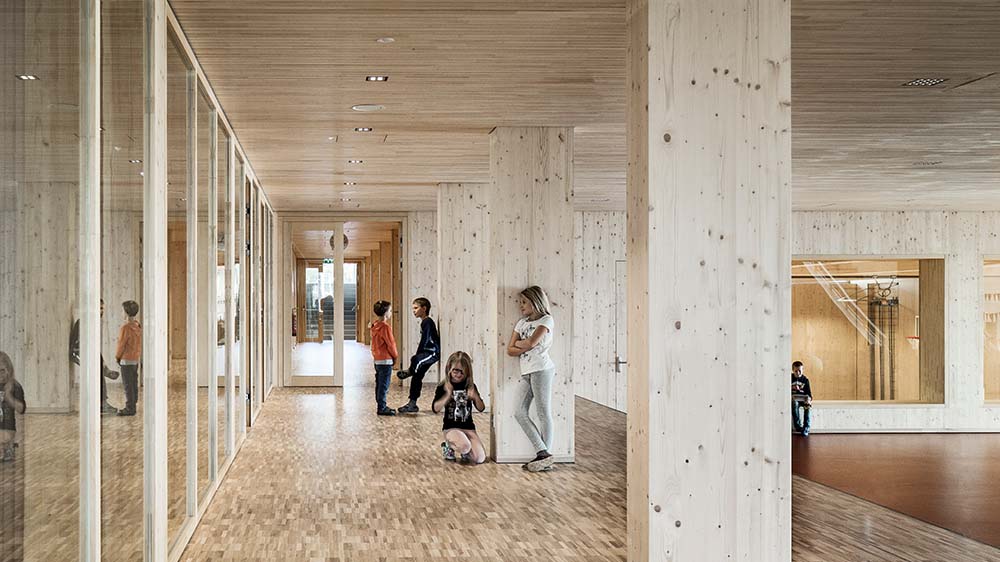 Above: This Australian elementary school was made with Stora Enso's prefabricated timber. Image courtesy of Stora Enso.
The future of mass timber
In a world of steel and glass towers, the future might actually be made of wood.
While there are no official timber skyscrapers yet – we'll tell you why here – initiatives like these easy to use wooden building kits make it a whole lot easier for the industry to start to get on board with timber construction.
And the practice is already taking off around the world.
Finland's tallest building is a 14-storey student housing facility called, Lighthouse in Joensuun made entirely of cross-laminated timber (CLT).
Roughly three-quarters of the structure of Austria's 24-storey HoHo Wien tower is made of wood, and The Ascent in Milwaukee is currently the tallest timber tower in the world.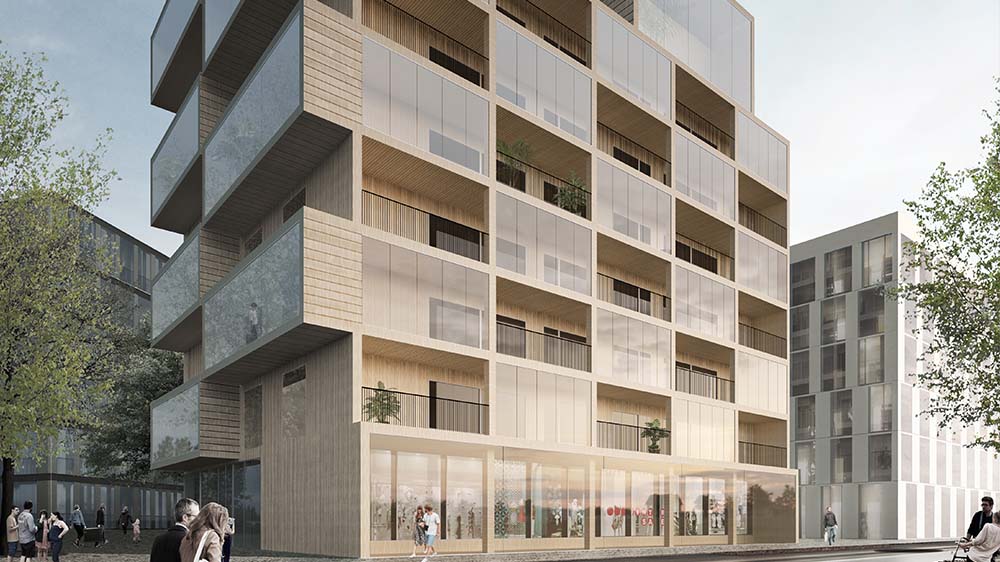 Above: A concept for a multi-storey building made from mass timber. Image courtesy of Stora Enso.
Stora Enso's easy to use solution is making timber construction accessible on a local scale, proving you don't have to be working on a tower to build big with wood.
Learn more about Stora Enso's prefabricated wood-based Sylva kit here.
Comments
---