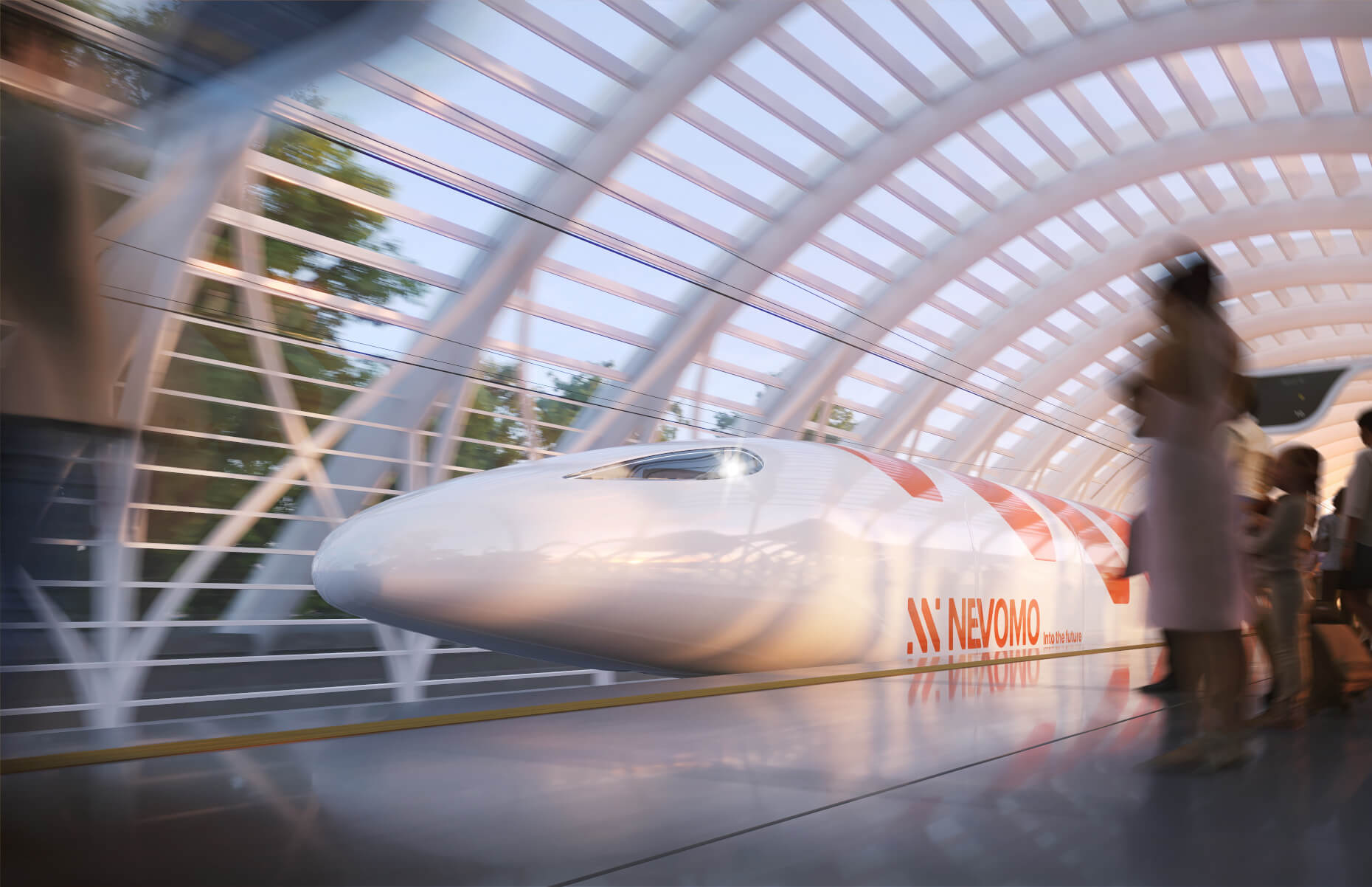 INFRASTRUCTURE
Poland is going build Europe's longest maglev test track
POLISH-BASED tech company Nevomo has announced that it will build Europe's longest test track for passive magnetic levitation rail - otherwise known as maglev.
Maglev technology takes advantage of existing rail track and uses two sets of magnets: one set to repel and push the train up off the track, and another set to move the elevated train ahead.
This allows trains to reach speeds of up to 550-kilometres per hour - competing with high-speed rail and even airplanes.
Nevomo has signed an agreement with CIECH Sarzyna, a company belonging to the CIECH Group, to build a full-scale 750-metre test track.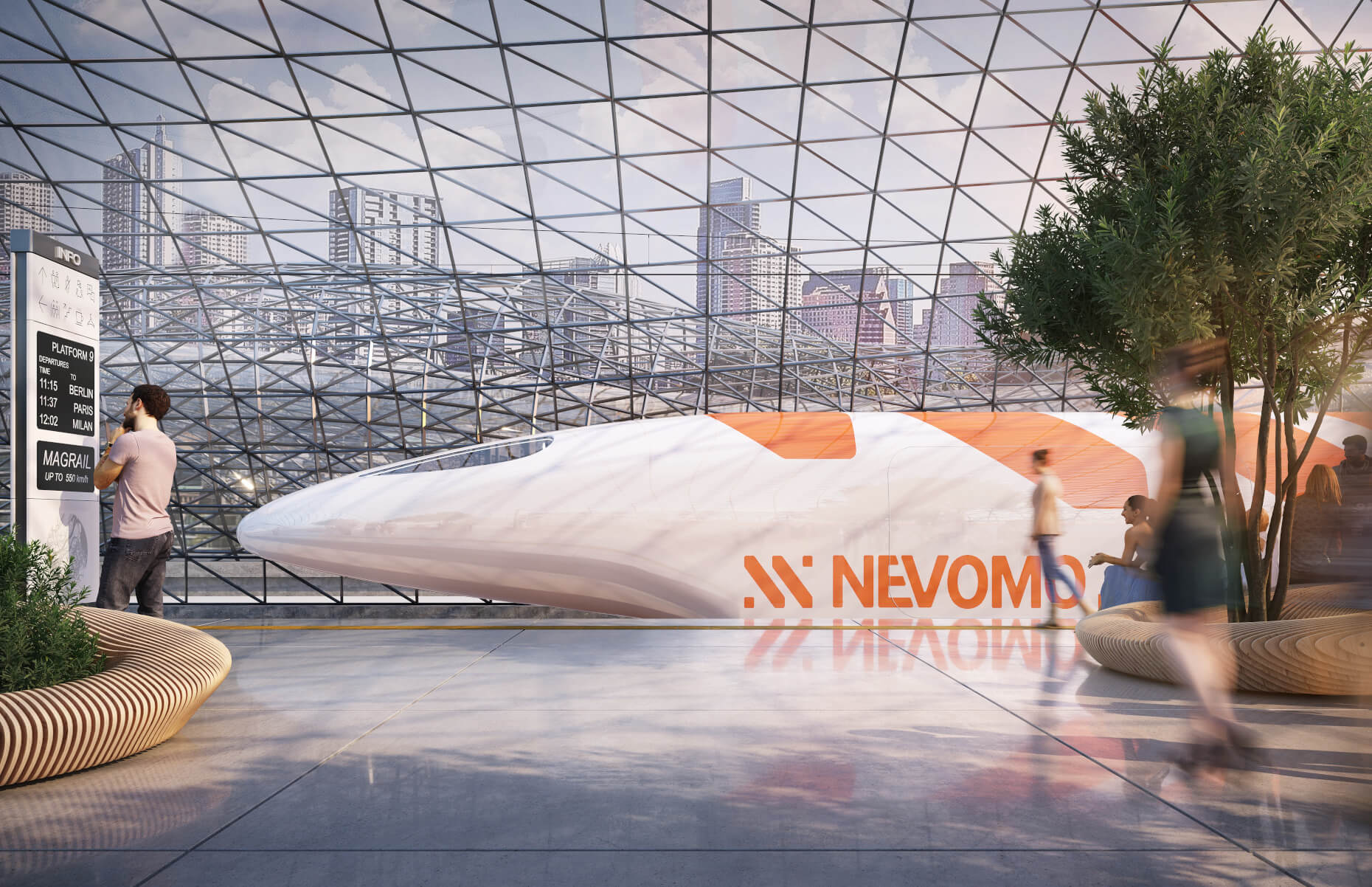 Above: Maglev technology takes advantage of existing infrastructure, unlike hyperloop. Image courtesy of Nevomo.
Nevomo will lease land and adjacent infrastructure from CIECH (including existing railways and offices) in the Nowa Sarzyna commune in the Podkarpacie region of Poland.
The track will be used to test vehicles with a linear drive system and passive levitation, as well as power electronic systems for powering and controlling a multi-segment linear motor.
"The construction of the 1:1 scale test track on the site provided by CIECH Sarzyna is another milestone in the development of the magrail (or maglev) technology," said Board Member and CTO of Nevomo Pawel Radziszewski in a press release.
"The successful conduct of these tests opens the path to pilot implementations, which are planned for the years 2022–2024. Magrail technology is expected to be technically fully operational by 2025."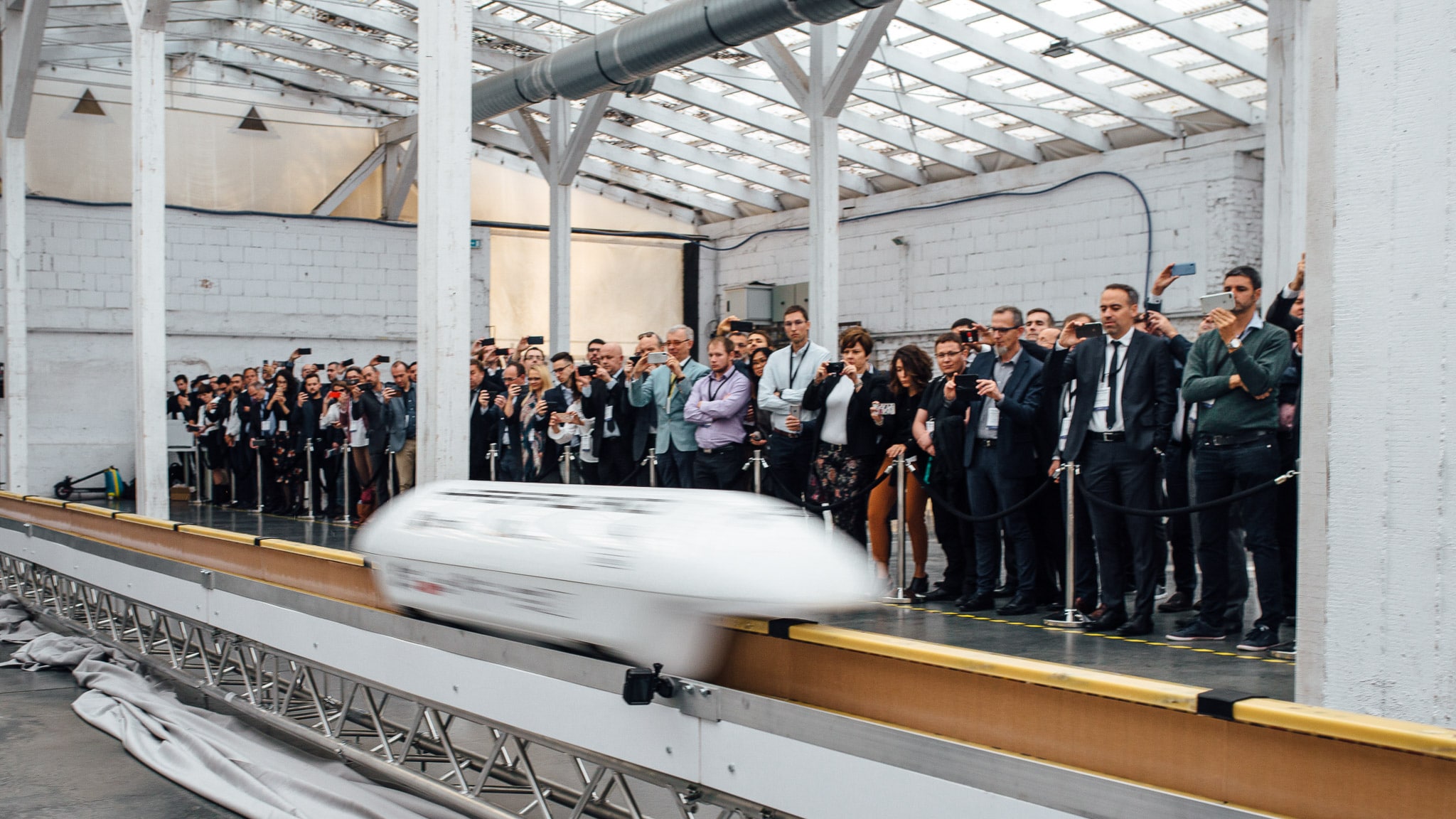 Above: Onlookers watching a test of Nevomo's maglev. Image courtesy of Nevomo.
While maglev technology uses a similar concept to that of hyperloop - that being a magnetic vacuum rail system - maglev allows for the integration of existing rail infrastructure providing it with a significant advantage over hyperloop which would require building entirely new purpose-built tracks.
The Polish track has been co-financed by the European Union under the Intelligent Development Program and will begin construction in the summer of 2021.
CIECH is an international chemical group and is the second largest producer of soda ash in the European Union and the largest producer of evaporated salt in Poland.
To learn more about maglev and high-speed rail advancements watch our documentary on China's infrastructure explosion:
Comments
---