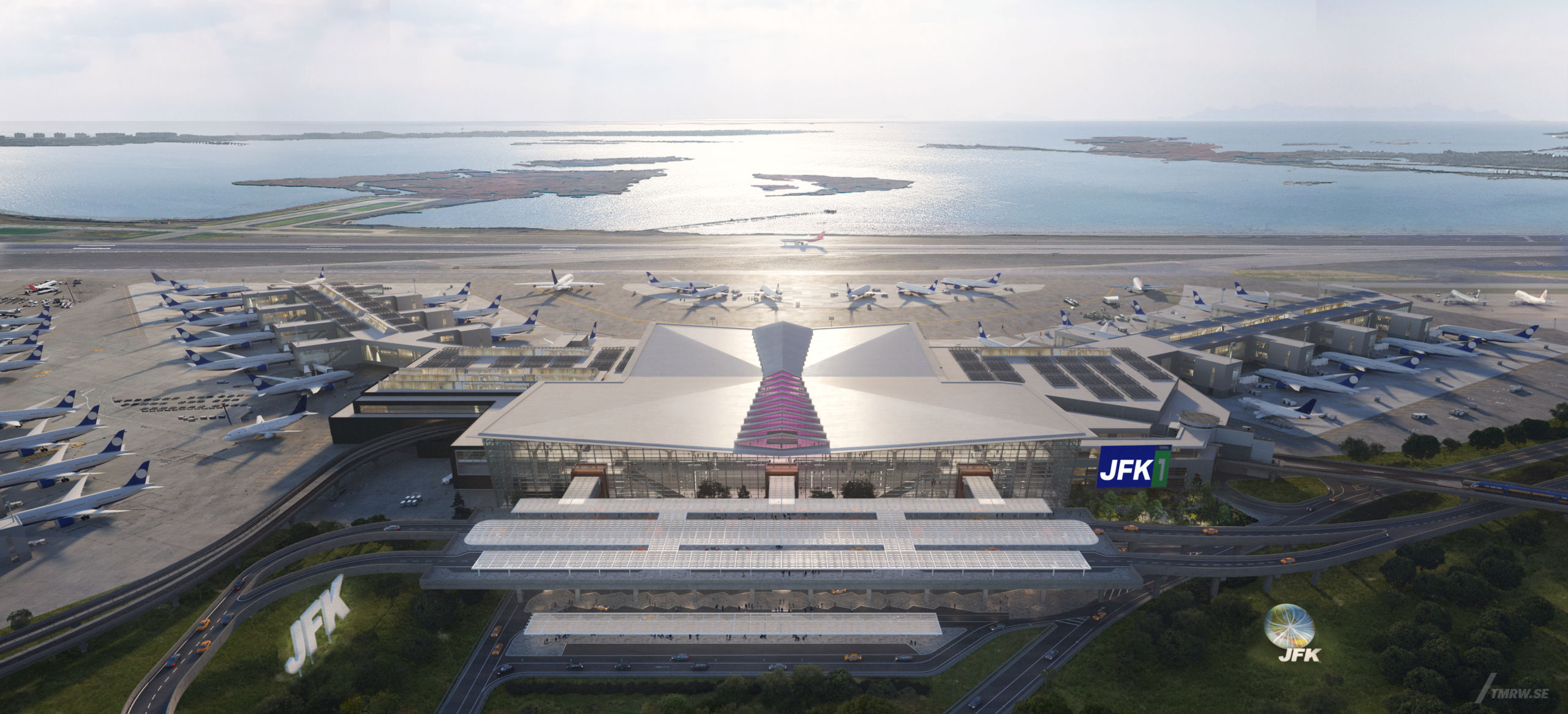 INFRASTRUCTURE
New York's JFK airport is to get a $9.5BN "mega terminal"
2022 will see construction begin on a $9.5BN "mega terminal" at New York City's John F Kennedy International Airport (JFK).
The 223,000 square metre structure will replace the existing terminals 1, 2 and 3, feature 23 gates, and be built across multiple phases.
It'll be the largest terminal at JFK and rank "among the top rated airport terminals in the world," according to the Port Authority of New York and New Jersey.
The first phase, set to open in 2026, will include a new arrivals and departures hall and a new gate. It's hoped that the rest of the terminal will be completed by 2030.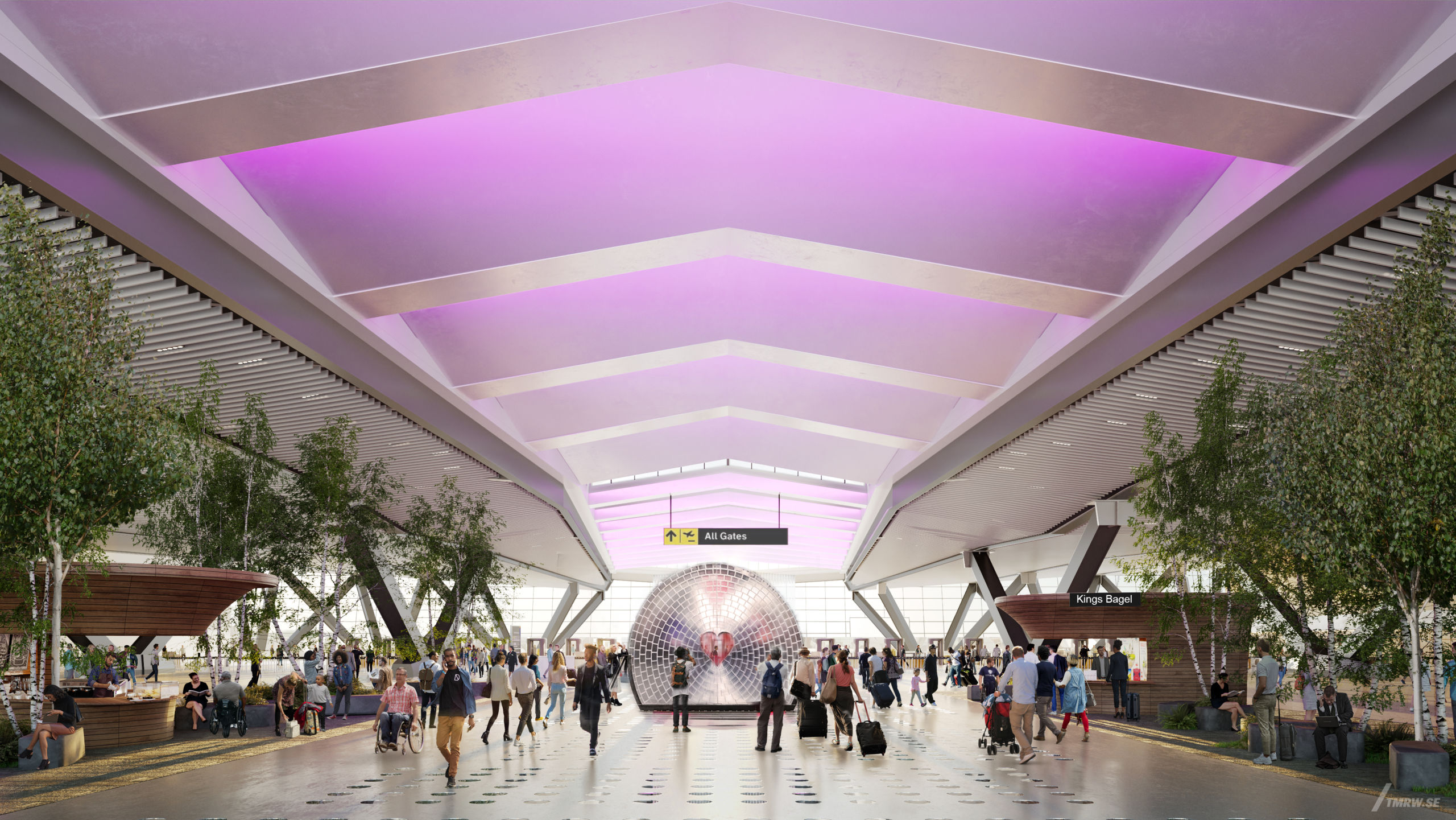 Above and Below: Terminal One will feature more space for passengers as well as high-end retail and hospitality. Images courtesy of the Port Authority of New York and New Jersey.

The new building is due to offer world-class retail, restaurants and bars inspired by the Big Apple.
There'll also be larger check-in facilities, security and concessions areas to accommodate more passengers.
The Port Authority has also promised a "touchless passenger journey" which includes digital passenger flow and queue management, TSA security lanes with the latest technology, advanced video search analytics, biometric-based systems and a flexible design that's able to accommodate future technologies or government mandates.
"As we recover from this pandemic, I want to ensure that everyone travelling to New York has a welcoming and streamlined experience, and that New Yorkers have the modernised transportation hubs they deserve," said New York Governor Kathy Hochul in a press release.
"The time to get large infrastructure projects done is now, and I'm committed to getting JFK's brand new Terminal One under way and completed as soon as possible."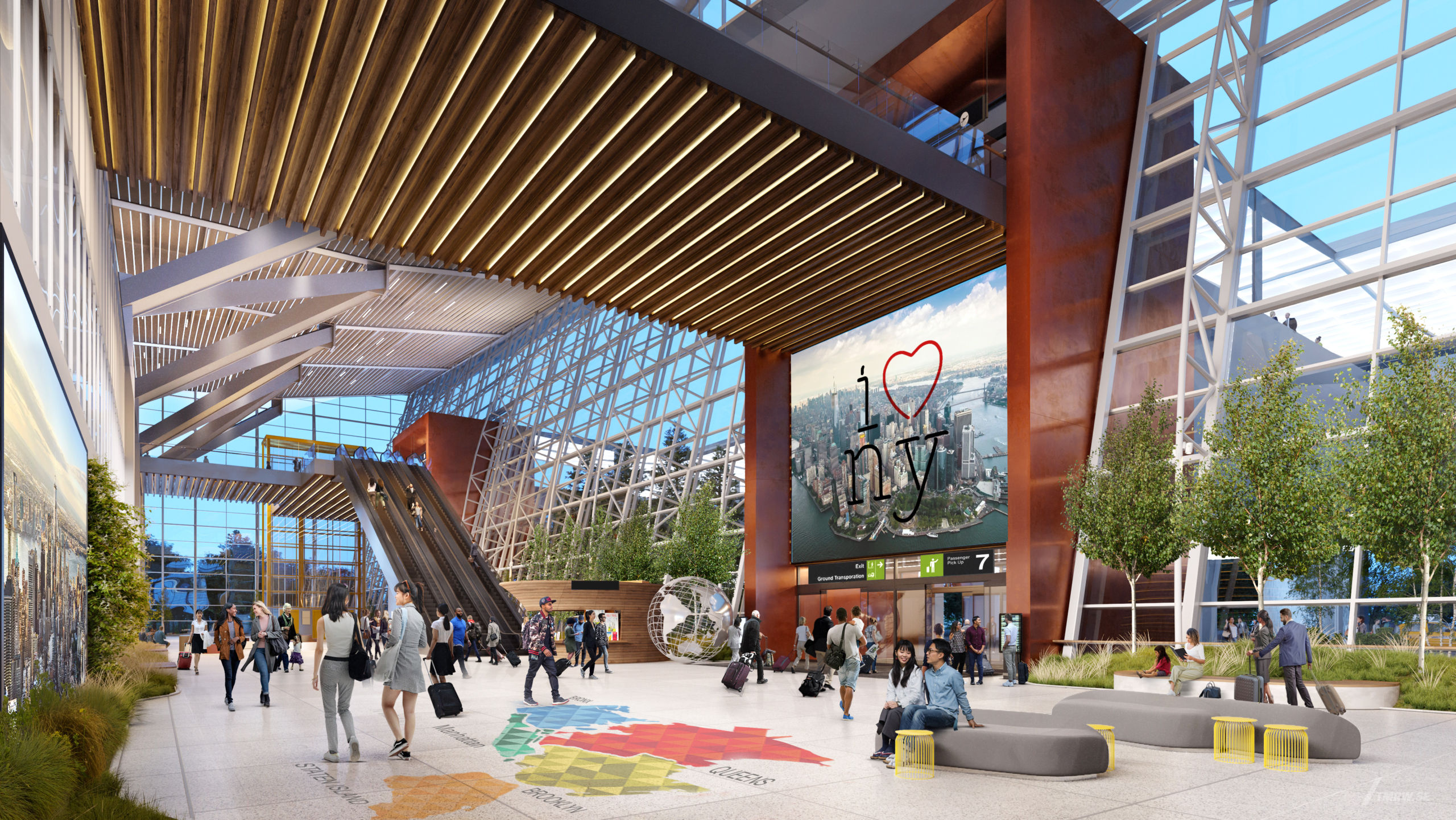 Above and Below: Construction will begin mid-2022 and complete by 2030. Images courtesy of the Port Authority of New York and New Jersey.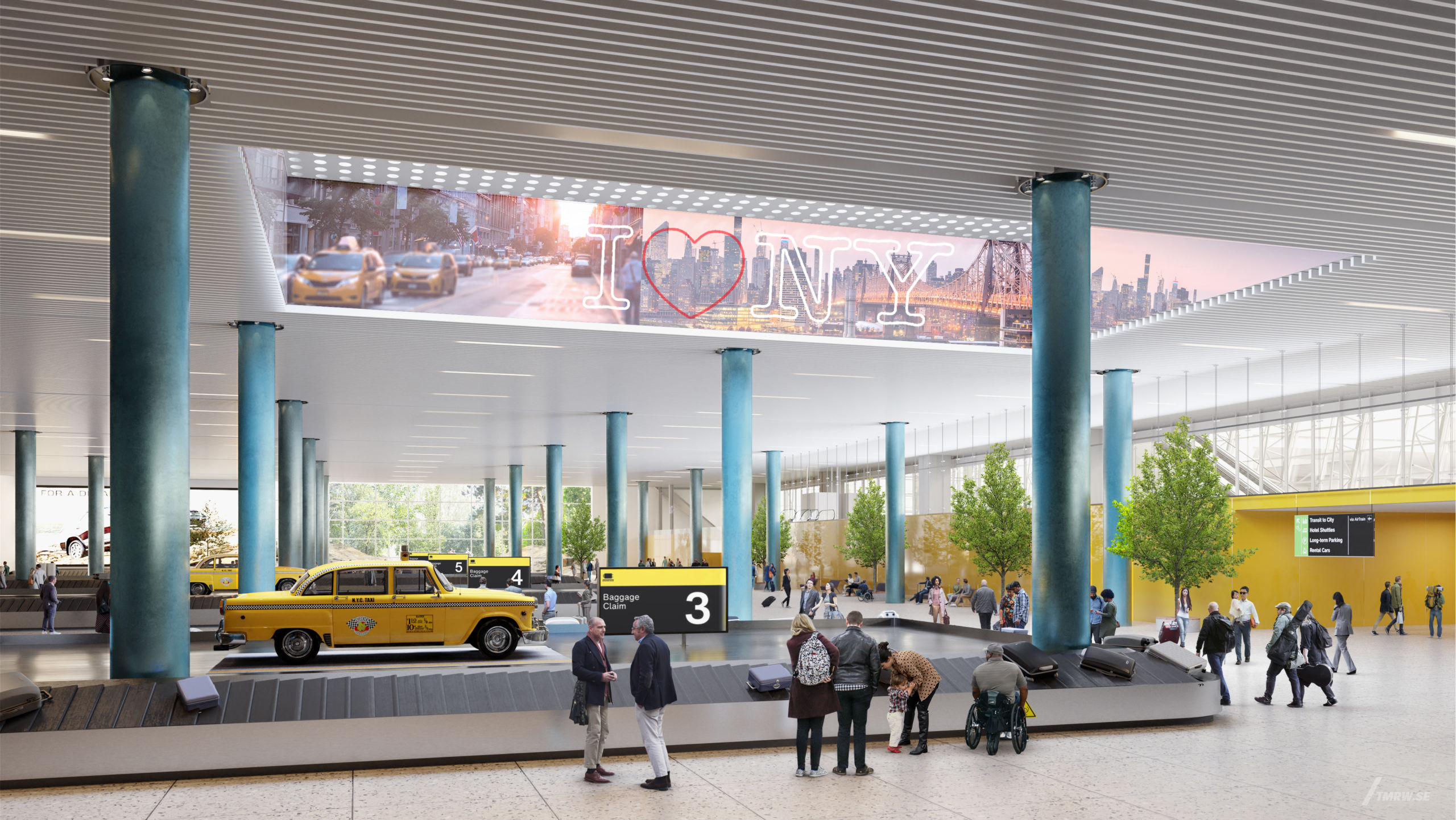 "At the height of the pandemic, when JFK Airport was seeing an unthinkable 2% of its pre-Covid passenger volumes, we never lost sight of finding a path forward for this world-class terminal that aspires to be one of the best on the globe," added the port authority's executive director Rick Cotton.
Construction was originally due to begin in 2020 but the extreme impact of COVID-19 on air travel meant that the terms of the original agreement had to be restructured. That included extending the lease to 2060 to allow partners more time to recover their investments after the terminal opens.
The upgrade to JFK is just one of several major infrastructure projects taking place in New York at the moment.
The city is planning phase 2 of the second avenue subway, while a much-needed upgrade to a centuries-old tunnel dubbed "one of the most important infrastructure projects in America" looks set to happen once funding has been secured.
Comments
---